Back to Basics
Poteet's Artisan Goods…
Kim Davis, founder of Poteet's Artisan Goods, named her new business after her grandmother, Annie Poteet, who suffered from scoliosis for the last 20 years of her life. "I was so inspired by her because she was always in so much pain but remained kind and loving," Davis says. "I wanted to honor her through this business name. She brought so much joy to me and our whole family." Davis drew inspiration from her grandmother's life as she created skincare and body products that could help alleviate pain and discomfort for others, using gentle ingredients.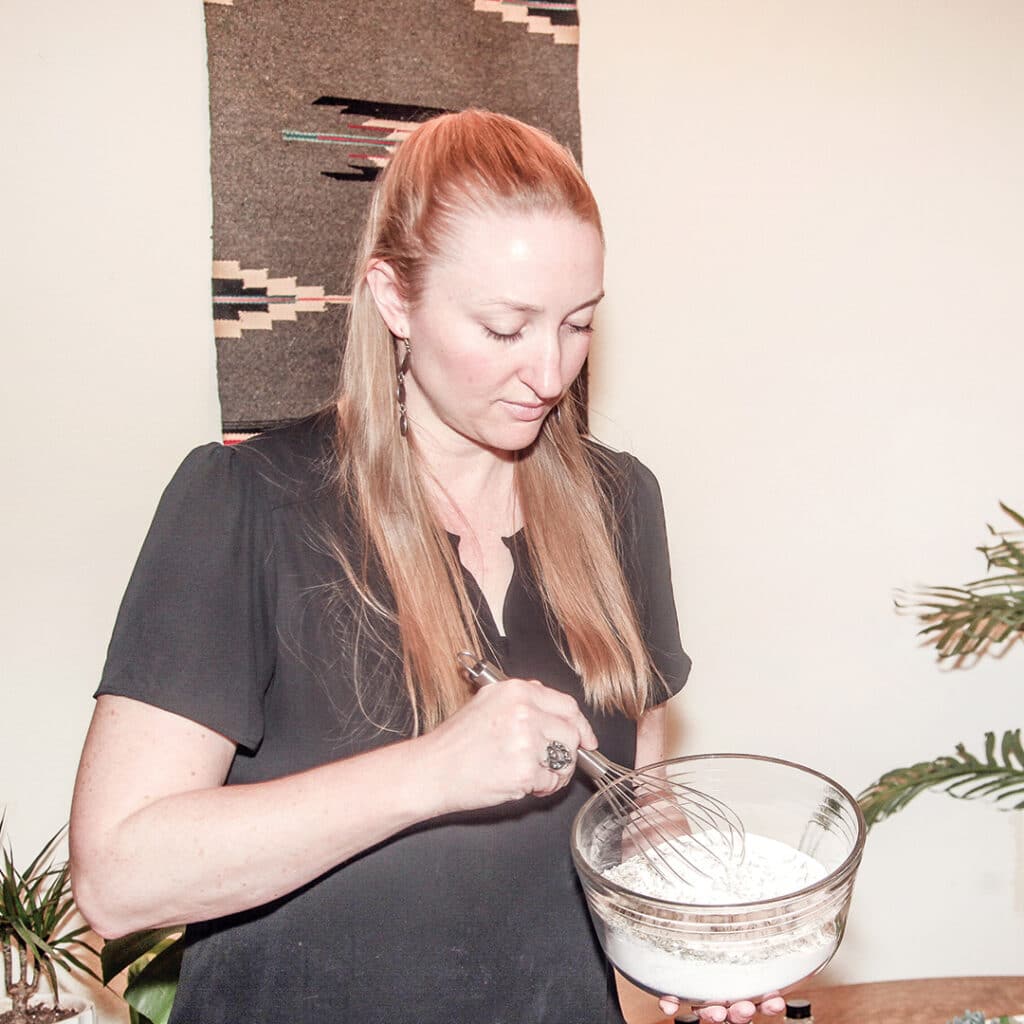 Davis' journey to founding the business began as a struggle with her own skin. From infancy to adulthood, she's dealt with many painful symptoms like cracked skin and blistering. "My sleep was disrupted because my skin felt so horrible," she says. "That lasted for two years." She consulted dermatologists and tried many different ointments, including strong steroids, but nothing worked to keep her skin soothed long term.
It wasn't until she consulted Orchard Nutrition in Redding, where an employee suggested something new, that Davis found relief. "It was pure desperation," she says of going to Orchard. "I felt like I'd tried everything under the sun, so that's what I did – a bentonite clay detox bath." She was skeptical at first, as she had tried so many supposed solutions without success, but after eight days of short bentonite clay baths, her skin improved significantly and she no longer has dermatitis. This experience pushed her toward creating more solutions that would produce natural, effective results for other people like her.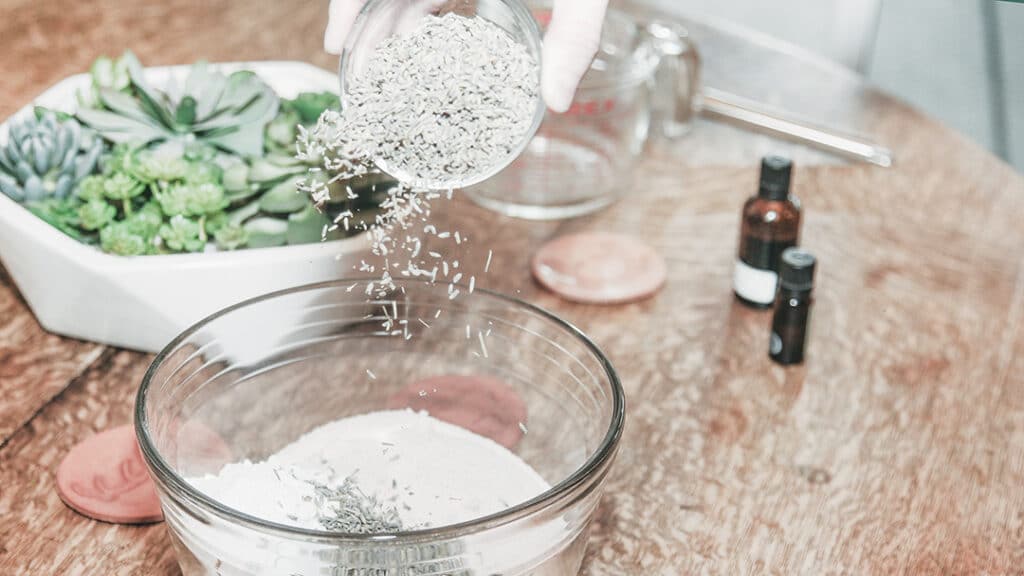 In early 2022, she began sourcing ingredients. "I spent, truthfully, the first year creating products because I did not want to rush something," she says. "I wanted to make sure it was high quality." She didn't trust the ingredients in many of the products she'd used or seen on the market, and her confidence belonged to those which had a simpler constitution. Her first product was a whipped body butter, followed by bath salts, which she enhanced with essential oils. All of her products are free of synthetics, phthalates and formaldehyde. "God gave us everything on this earth that we need to be healthy," she says.
Davis loved working on a lip balm, because as a musician, she knows the importance of having something that can help soothe and protect the lips, without a chemical flavor. It's one of her personal favorites. "It's just the natural butters and a little bit of beeswax," she says. She's also excited about her lotion candle, which contains the same ingredients as her body butter but with added beeswax, keeping it safe for the skin. Customers can light the candle for 20-30 minutes, then pour a small amount of wax into their hands and rub it in like lotion. Davis has also recently released her own bentonite clay detox bath and an emulsified body butter that is heat-stabilized. Her packaging reflects her faith, with Bible verses printed on the labels. Davis is working on a new product line, Le Petit Poteet, which will include balms for diaper rash and stretch marks.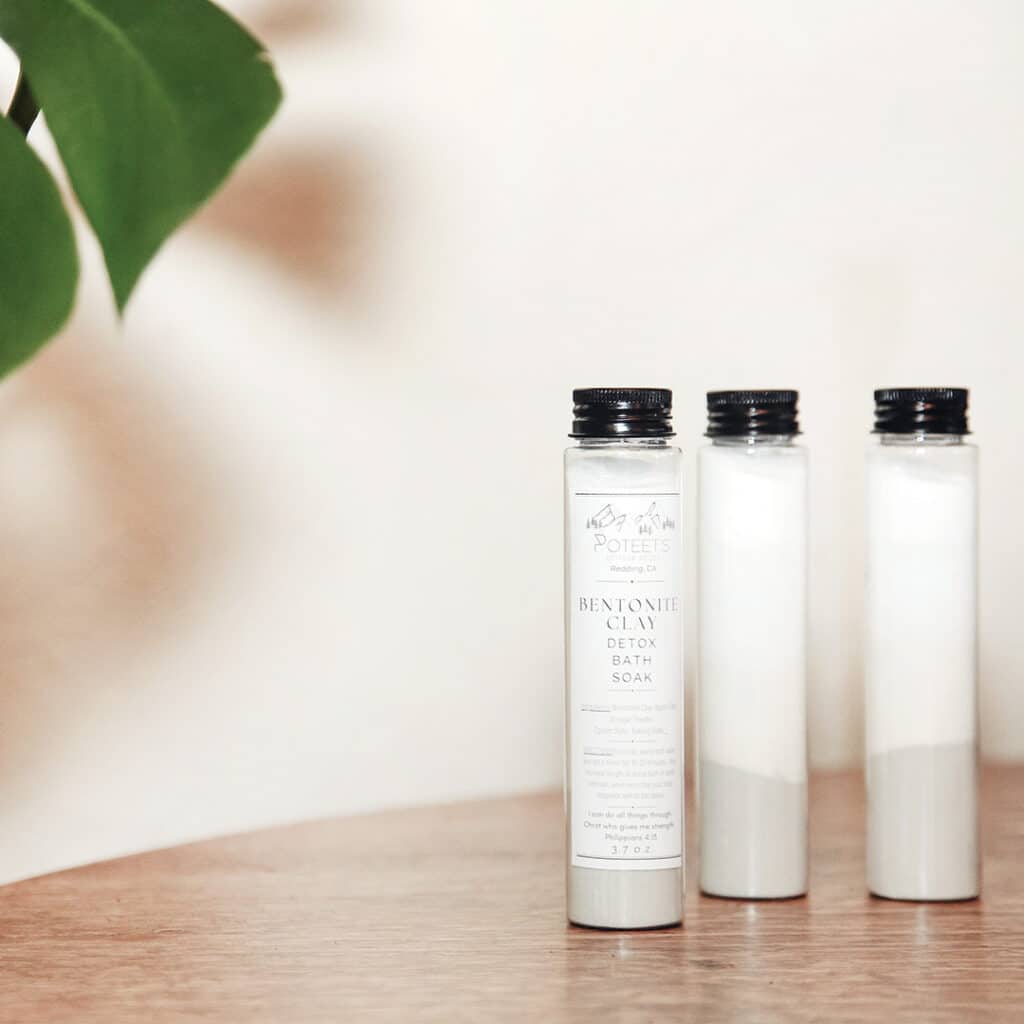 Poteet's Artisan Goods can be found at Enjoy the Store and Apricot Lane, or customers can reach out to her directly, and she plans to be at the Redding farmers markets to connect with people in person.
Davis hopes her products are a reminder for people to get back to basics and take care of their bodies. She remains dedicated to creating products with simple ingredients intended to heal and nourish, and her enthusiasm is felt in every interaction with product or customer. •
Poteet's Artisan Goods • www.poteetsartisangoods.com Find her on Instagram
Article Written by:
Eythana Miller was transplanted to Redding from Montana three years ago and has fallen in love with the area. She's in her second year at Shasta College, and loves a good literary discussion over a few cups of black tea.