The Great Escape
Elk Cove Inn & Spa and Sibo Restaurant…
It's a long drive to the southern Mendocino Coast. As the ghost pines and blue oaks of California's interior give way to coastal Sitka spruce and towering redwoods, thoughts of home, the office and the kids slowly shift to awe and splendor. By the time you break through the forest to Highway 1, you're fully immersed in the present, with nothing but sea stacks, Mediterranean waves and coastline before you. This is where you go to get away from it all.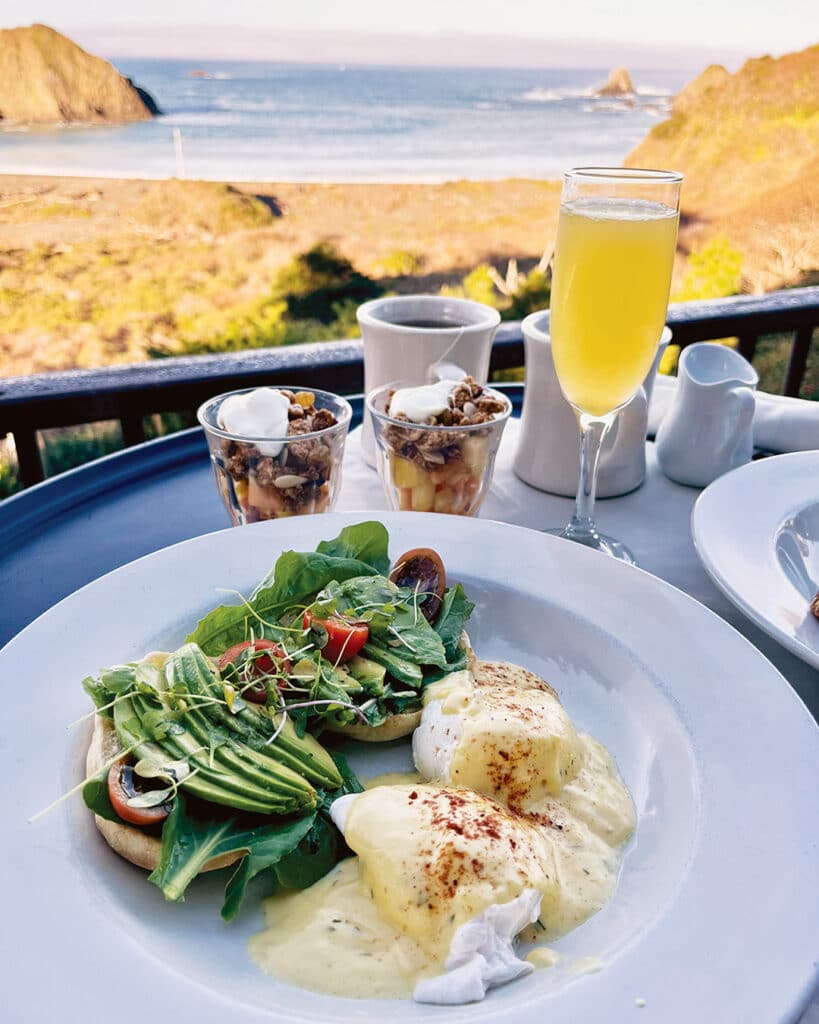 Mendocino's coastline is peppered with state parks, nature preserves and pristine beaches at every turn. There is no shortage of places to stay along the coast; motels, cabins and inns of all sizes and price ranges vie for your patronage, each with its own unique spin on comfort and locale. In a sea of options, the Elk Cove Inn and Spa stands out for the solitude, the no-frills elegance and, most importantly, the people who run the show there.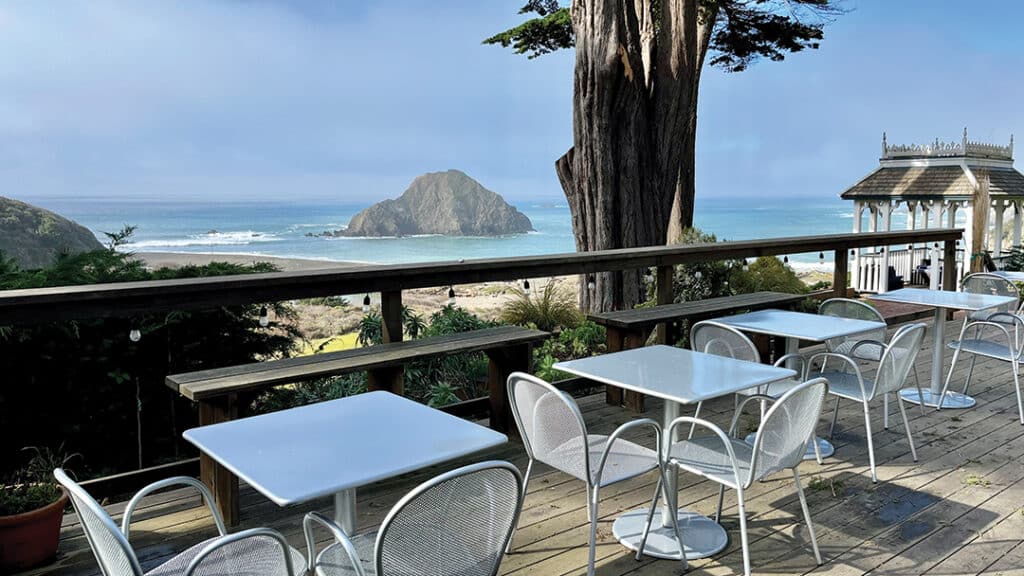 Located in the town of Elk, just 25 minutes south of Mendocino proper, is a craftsman- style mansion from 1883 flanked by ocean- view cottages and suites that make up the Elk Cove Inn and Spa. The lushly landscaped grounds sit atop a bluff with unfettered access to the Pacific; a short walk down the inn's rustic staircase leads past the meandering creek and a field of driftwood to the crescent- shaped beach below. Greenwood State Beach, a 2,000-foot stretch of sand with sea stack and sunset views for the ages, is remote and feels like it's there just for you. The inn discourages children (they have a per-night kid fee) and encourages dogs (also a per-night fee), so the sounds around the inn are generally limited to the roaring ocean and the occasional yip of a four-legged friend.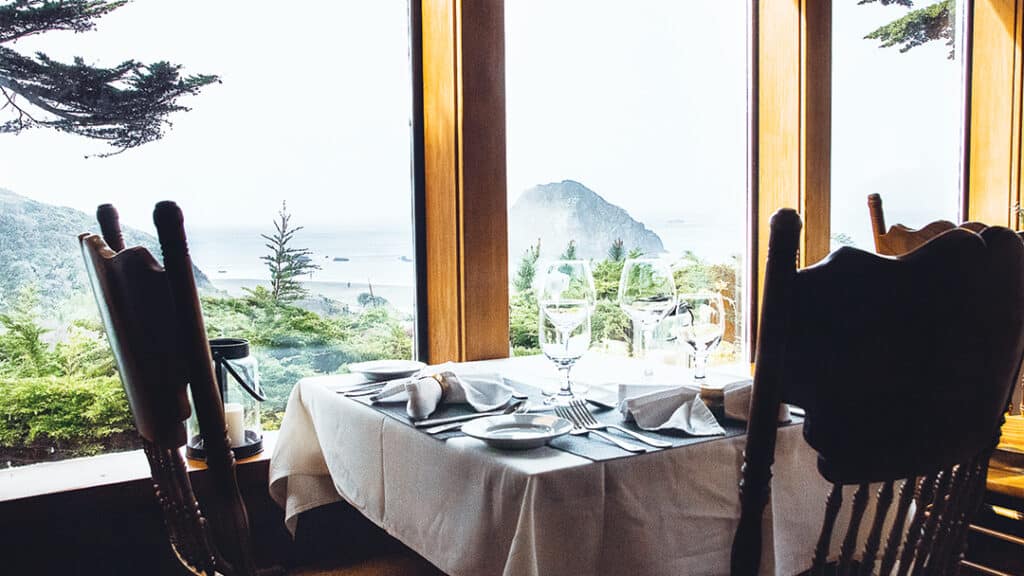 The inn consists of 16 bespoke rooms and suites, 12 of which are dog-friendly. The little extras here and there – like the gift basket of local wine and snacks, the complimentary dessert wine in an antique decanter, the soft bathrobes – are sentimental and sweet without being saccharin. They're little touches of creature comforts to make you feel at home; not quite extravagant, but thoughtfully elegant. The plush beds and pillows, especially, make that first sleep away from home a piece of cake. And the cherry on top, even for night owls, is waking up to a complimentary breakfast arriving hot at your door. Breakfast on the balcony doesn't come with a better view.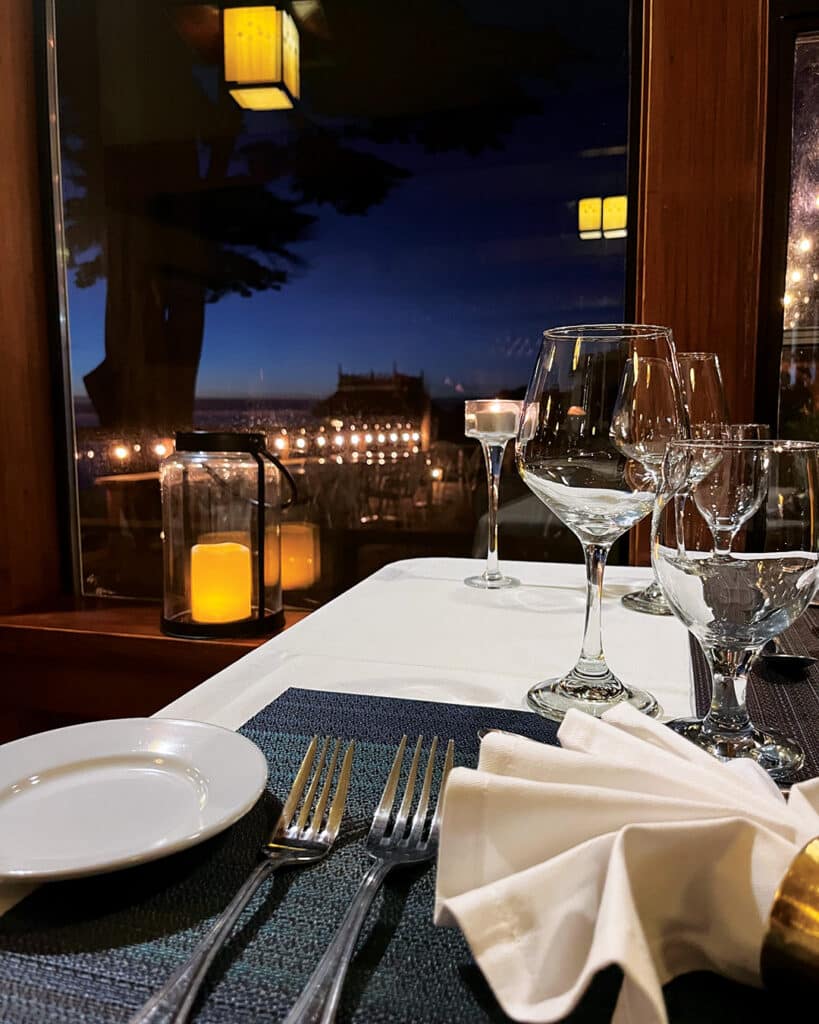 The main house is where you'll find the front office, a spa space for massages and body treatments and Sibo Restaurant. In the restaurant is where you find Chef Victor Passalacqua and Sommelier Melissa Boon, the husband-and-wife team who make up two-thirds of the inn's ownership. Sibo is a true farm-to-fork restaurant, with Passalacqua and Boon growing what they can year-round. They have hens and rabbits for eggs and meat, an apiary for honey, and access to surrounding tide pools and forests to forage Mendocino's local bounty. What they don't grow or forage is procured locally from Noyo Harbor or other local makers, when possible. To stay sustainable, patrons order at least 24 hours prior to their reservation so no prep time or ingredients are wasted. Passalacqua's food is a rustic and hearty treat – French eclectic fare served in decidedly un-French portions (that is to say, large, generous portions) – made better only by the stunning sunset views from inside the restaurant or on the al fresco deck.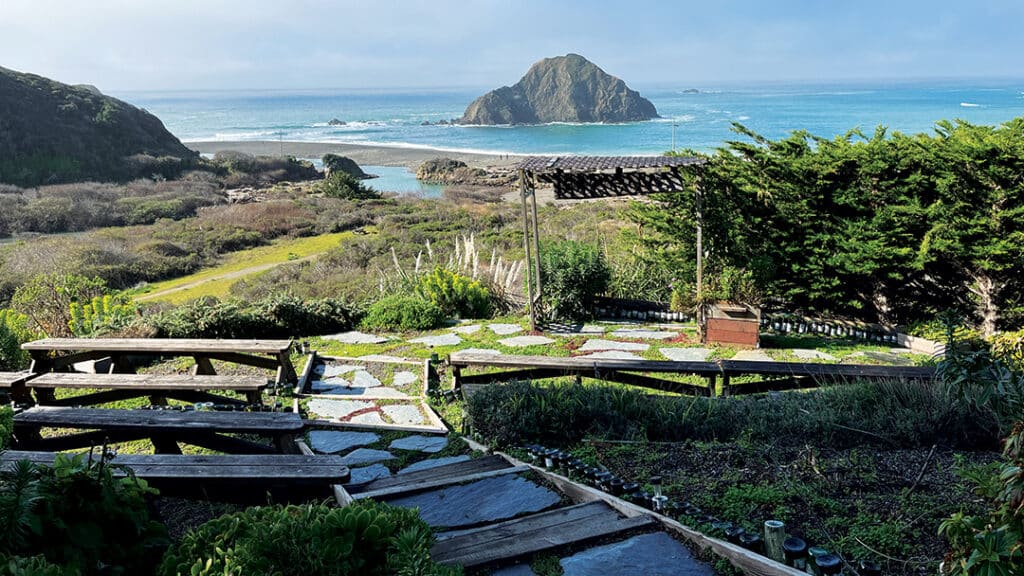 But Passalacqua and Boon are a treat in themselves. Their refreshing European vibe contrasts with their mastery of the local area's offerings – from wine to foraged ingredients – making them feel, at once, worldly and like locals. Even when you only get a snippet of their time during dinner, they are authentic, genuine; Boon, sweet and full of stories of exploring and creating , Passalacqua unapologetically sassy with a classic chef's persona, a seemingly tough nut to crack until you mention one of his passions: local mushroom foraging, dogs, and being queer- friendly (the inn is, in short, very inclusive). If you're lucky, chef may give you a peek into his mushroom pantry filled with expertly preserved chanterelles, black trumpets, porcini and more of the hundreds of pounds he and Boon forage each year. With so many options for lodging , sometimes it's the indelible impressions of the people hosting you that make all the difference.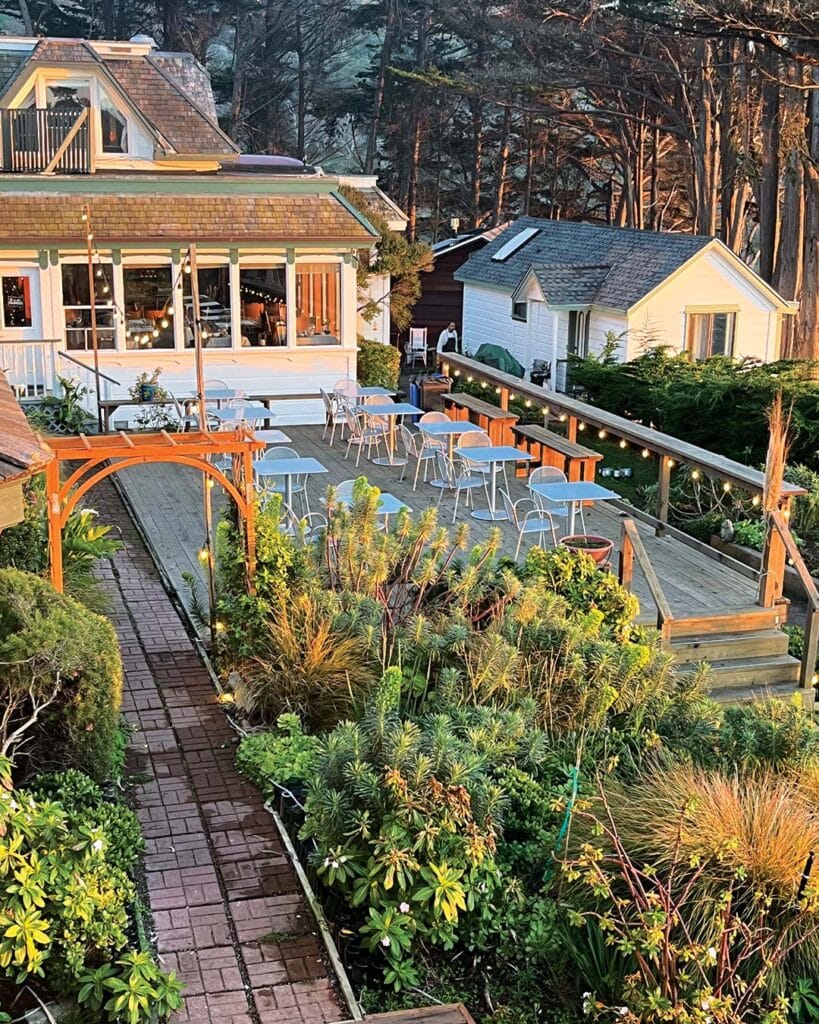 A 30-minute drive in any direction will take you to Anderson Valley wine tasting, world-class food options (including a two Michelin-star restaurant), and endless forest and seaside trails. Staying on-site at the inn will certainly rejuvenate you, too. However you choose to pass the time, though, turn down the noise and bask in the present on the edge of the Pacific. You deserve it. •
Elk Cove Inn and Spa | Sibo Restaurant
6300 S. Highway 1, Elk
(800) 275-2967 • (707) 877-3321 www.elkcoveinn.com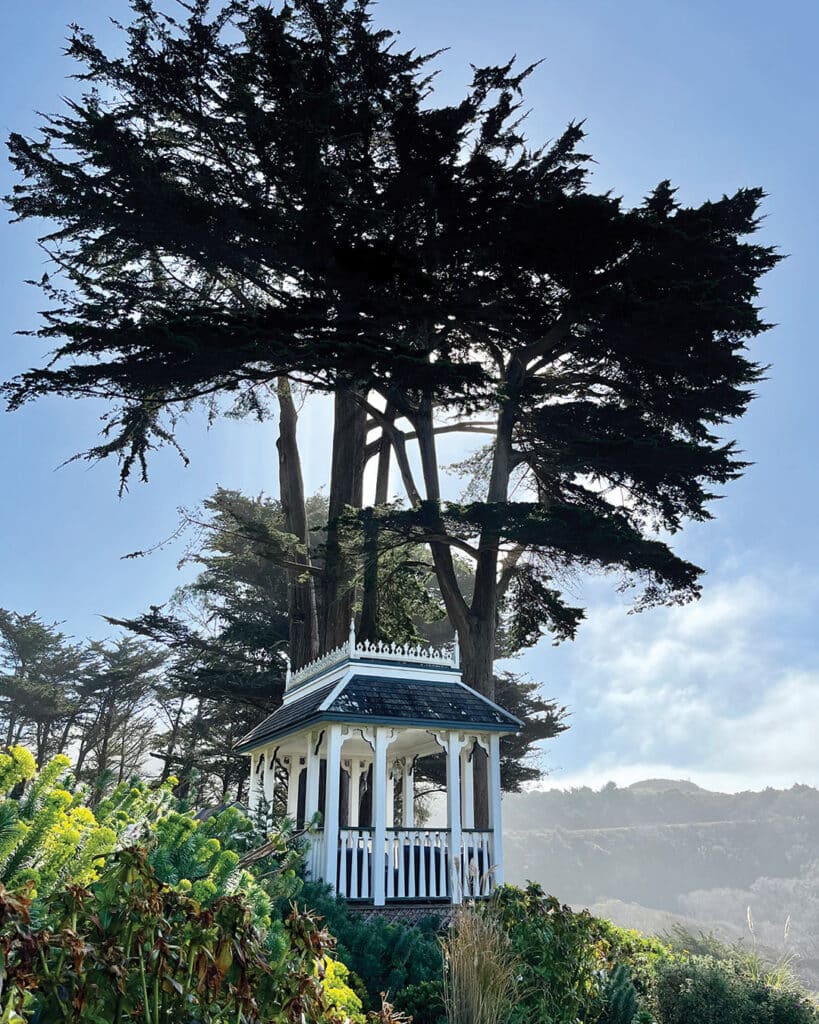 Article Written by:
Jessica Ashley Silva is a technical and corporate writer living in Humboldt County. Her freelance creative writing covers the tastes and sights of California's North Coast. She's an avid foodie, a forager of mushrooms, and loves exploring forests, falls and rivers up and down the west coast.