Healthy Ever After
Making Healthy Choices with Healthy Shasta…
We're confronted with choices on a daily basis: walk or drive? Soda or a glass of water? Fries or a salad? Taken alone, none of them are life-altering questions. In the aggregate, though, the choices taken can go a long way toward a longer, happier and healthier life.
Healthy Shasta, as its name suggests, is working hard to create a community where making the healthy choice is an easy choice. Now in its 17th year, Healthy Shasta is a collaborative effort involving some two dozen organizations that combine their various resources to promote better eating and more physical activity.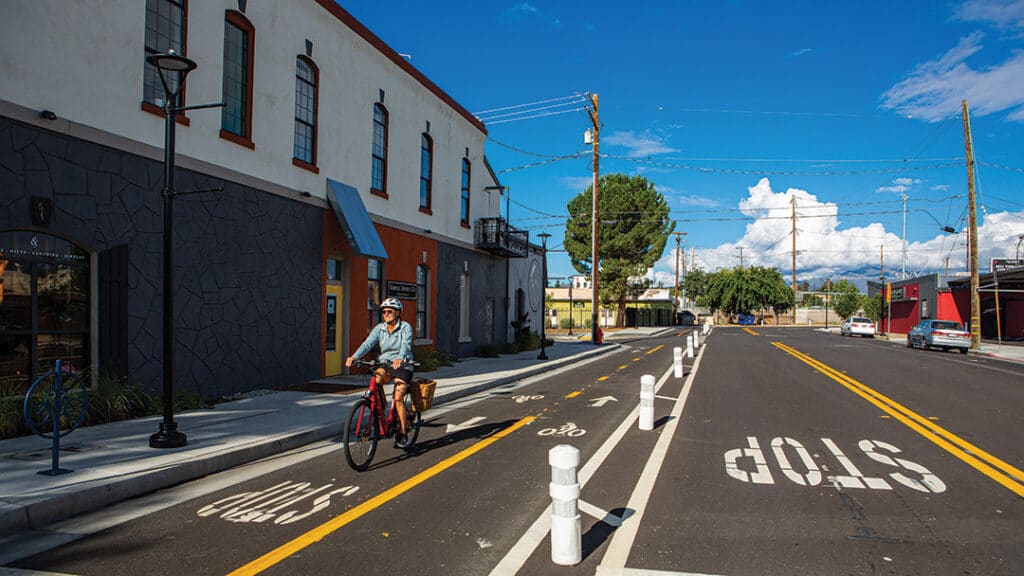 Sara Sundquist, the Healthy Shasta coordinator who works for Shasta County Public Health, says the effort began out of concern over increasing rates of childhood obesity and chronic diseases, such as Type 2 diabetes. The idea is to create a community that makes it inviting, easier and affordable to make healthy choices in the home, workplace and school.
Healthy Shasta's walking initiatives are a good example. "Walking is something we want to promote," Sundquist says. "It's something anyone can do. In addition to the physical benefits, there are so many mental and emotional benefits, as well."
For the new year, Healthy Shasta is ramping up its Healthy Walking Passport Challenge which will run through February. Passports are available online, at Shasta County libraries and at Shasta Lake City Hall. The passport lists 25 walks; complete 10 of them and receive a sports bag. Intrepid walkers who check off all 25 will be entered into a drawing for new shoes from Fleet Feet. Last year, 190 people completed at least 10 walks and 70 people "blacked out" their passports. Combined, they went on 3,500 walks.
Sundquist says she was heartened by the story she heard from one mother who participated in the passport challenge. Concerned over the amount of time her son was spending on video games, she talked him into joining her, and after three weeks, his excitement had grown to the point where he was asking her to go on walks.
The Walktober Challenge is another popular walking initiative that adds a fun team element. This past October saw a whopping 1,122 participants on 131 teams that combined for 247 million steps, or 93,477 miles. Some 90 teams met the Walktober Challenge goal of averaging 6,000 steps a day. The top teams got to direct their cash prizes to the nonprofit of their choice.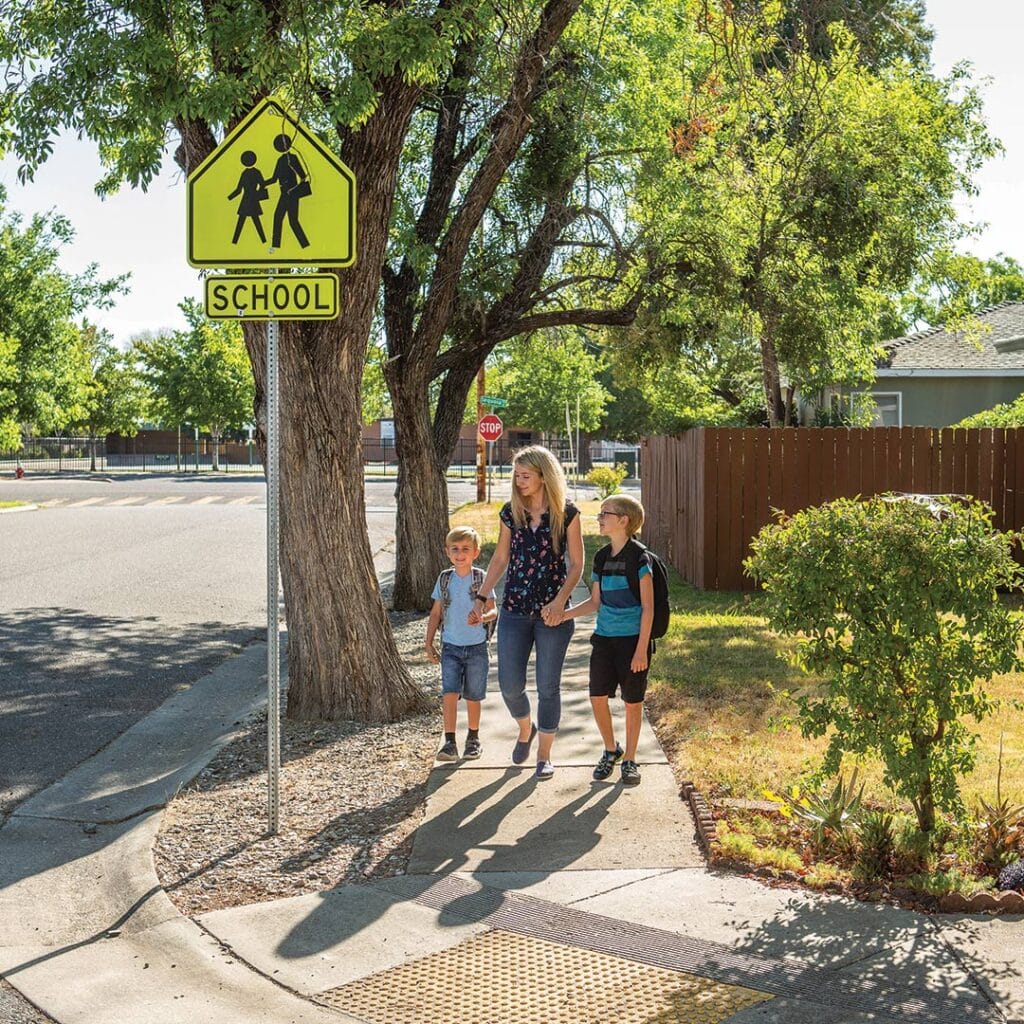 The Walking School Bus, a supervised group walk to and from school, has been a hit at Juniper School, Sundquist says. "It's a great way to be safe and get some exercise before and after school."
May is set aside for the Shasta Bike Challenge, a monthlong collaborative effort to get longtime and newbie bicyclists alike to ride as much as they can for transportation, exercise or just plain fun. In addition to a variety of organized rides, the challenge includes a team component that last year involved 71 teams with a total of 822 riders who pedaled a whopping 143,929 miles during the month.
Winning teams help decide where the blue Viva Downtown-designed bike racks will be installed. The bike racks near popular downtown destinations are another way Healthy Shasta works to encourage bicycling for shoppers and workers.
During the brunt of the COVID-19 pandemic in 2020, Sundquist says Healthy Shasta held a special promotion for its bike challenge that ended with the awarding of a Pedego e-bike to Joseph Olea, who was selected from 60 applicants. Olea, a diabetic, reported in a journal that the bike provided transportation to medical appointments and job interviews and helped him access healthier foods.
In addition to increased physical activity, Healthy Shasta is working to encourage better eating habits with an emphasis on increasing the consumption of fruit and vegetables and decreasing the use of sugar-laden sodas.
Sundquist says two successful examples are the Farm Club, where kids age 4 to 15 receive $4 in tokens to use while shopping at farmers markets in Redding and Burney, and Market Match, where shoppers with CalFresh EBT cards receive a match of up to $15 in vouchers for the amount they choose to spend at farmers markets in Redding, Anderson and Burney.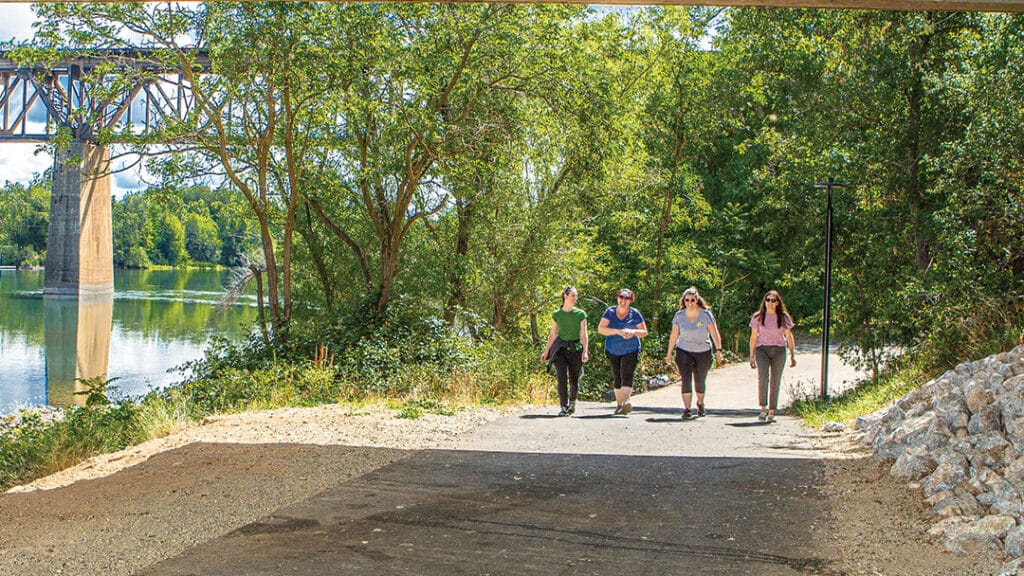 Healthy eating and exercise are also vital tools in the war against Type 2 diabetes, which is why Aimee Koskie, the wellness program coordinator at the Shasta Family YMCA, is happy to have her organization supporting Healthy Shasta.
Koskie directs Y's Diabetes Prevention Program, a yearlong program designed to help those at risk of Type 2 diabetes find the skills needed to lose weight, increase activity and manage stress. In California, health officials estimate one in three adults are prediabetic, while in Shasta County it is estimated that half the adults are prediabetic.
"A lot of Healthy Shasta goals have been goals of my health coach practices and the diabetes program," says Koskie, who was recently elected to serve as chair of Healthy Shasta's steering committee. "I love what we're able to do in the community."•
Healthy Shasta • www.healthyshasta.org