Off to the Snow
Sledding is Fun for the Whole Family…
The wind is rushing past your face. The nip of winter bites in an exciting kind of way. You sail down the mountain.
No, you didn't make the Olympic ski or luge team. Instead, you're whistling down the runs at either Snowman's Hill or Eskimo Hill in your own personal quest for gold … or at least family glory.
The North State offers plenty of winter fun– from downhill skiing, snowboarding and cross country skiing to snowmobiling and snowshoeing. But fun for the whole family certainly can be had on the slopes of either sledding hill. Snowman's Hill is off Highway 89, across from the turnoff for Mt. Shasta Ski Park, conveniently at the Snowman's Hill summit. Eskimo Hill is off Highway 44, a few miles past the Manzanita Lake entrance to the Lassen Volcanic National Park. Both offer a chance for gobs of wintry fun.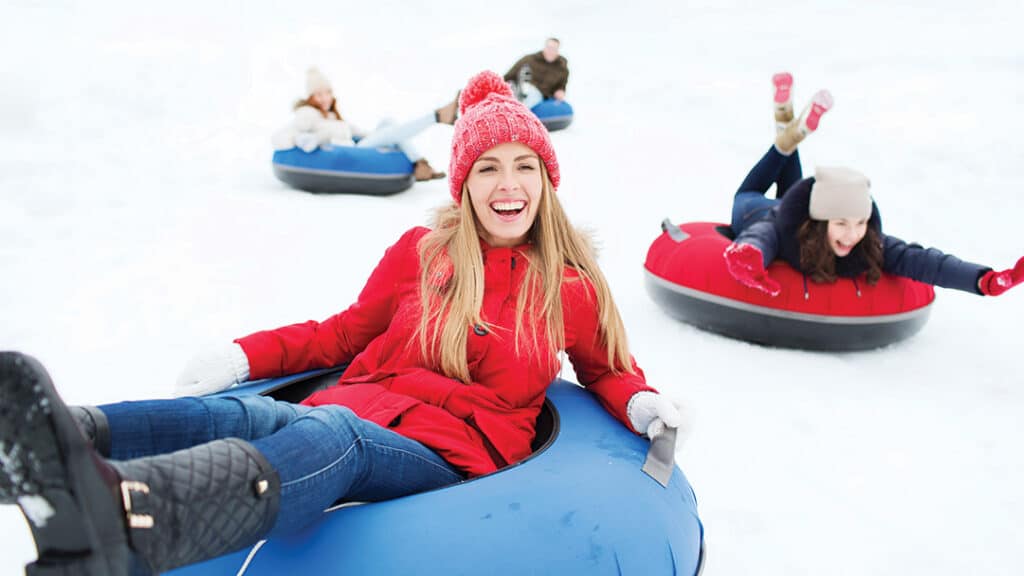 Snowman's Hill has long been a winter spot for the adventurous, opening in 1930-31 for ski jumping by the "Mt. Shasta Snowmen." They would host jumping contests and carnivals and the hill once had a rope tow and t-bar lift. Today, the fun is what you make of it as the hill narrows toward the top, but the slope is wide enough to have multiple people racing down at the same time. The runs can be as short as you'd like or as long as 500-800 feet.
The adventurous still are able to turn it into a freestyle jump space. On occasion, you'll have the chance to gawk as snowboarders soar through the air on homemade jumps that end in a powdery cushion. The parking lot is big enough to handle 40- 50 cars and there's a forest service restroom.
Eskimo Hill's lot accommodates more cars and there are bathroom facilities as well. The Eskimo Hill space is wider and slightly longer, which means speed can be generated whizzing downhill. So caution is advised not only for your safety but those who might've wiped out or are climbing back up for another run.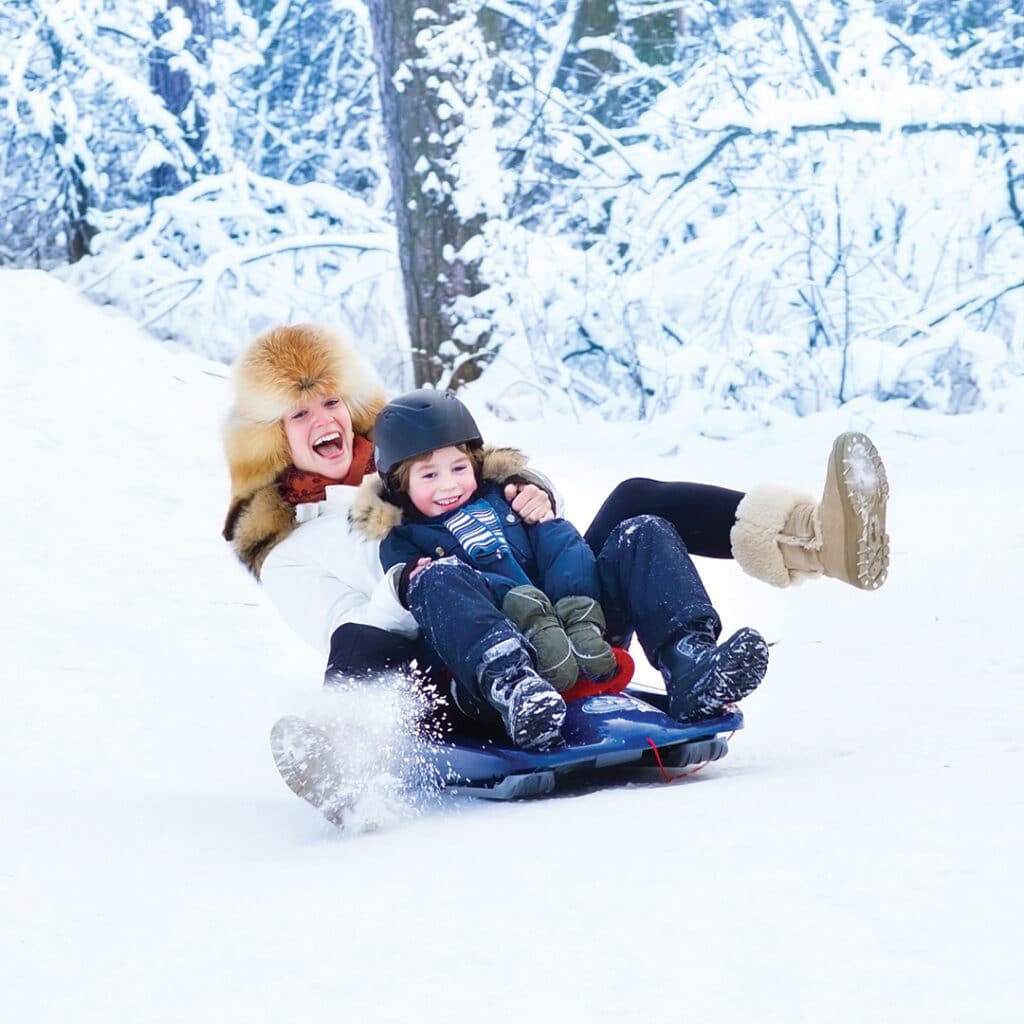 On the weekends at Eskimo Hill, families often get there in the morning and stake out a spot for the day. They bring picnic lunches, warm drinks and you might even find out that 'Smores aren't just for summer camping. That's because depending on the snow's depth, you can dig out a fire pit and keep a bonfire burning to warm you in between runs.
Both Snowman's Hill and Eskimo Hill offer spaces along the side to get that great picture or video that will become a family memory for years to come. But just as the tumble from Olympic skiers look gnarly on TV, real life tumbles are no joke either. The Forest Service cautions revelers to exercise caution and look out for your neighbor, especially the little kids testing the waters and gathering their wits. They advise sledders to walk up the sides of the hill, safely out of the way of those taking their run. As with any travel during the winter months, it's a good idea to check road conditions (Caltrans has road cams at Snowman's Hill and the 44 entrance to Lassen) and carry chains as weather conditions can rapidly change in the mountains. Additionally, it's a good idea to fill your gas tank prior to leaving and have food and extra warm layers and blankets on hand. They also warn against parking illegally, blocking roads, gates and other cars. And perhaps the biggest reminder is to pack out what you've packed in to keep the place clean.•
www.fs.usda.gov/recarea/lassen/recarea/?recid=11424 https://discoversiskiyou.com/activities/snowmans-hill/