Fit Fierce Female
FEMFIT: Women's Fitness that Empowers…
As a women's coach and lifelong athlete, when she became pregnant with her first child, Mikilah Speer – founder, owner and head coach of FemFit Redding – knew that what was appropriate for her body in terms of fitness was shifting. But while the CrossFit gyms she loved didn't offer support for safe prenatal and postpartum fitness, her OB-GYN didn't know how to offer guidance in that arena, either.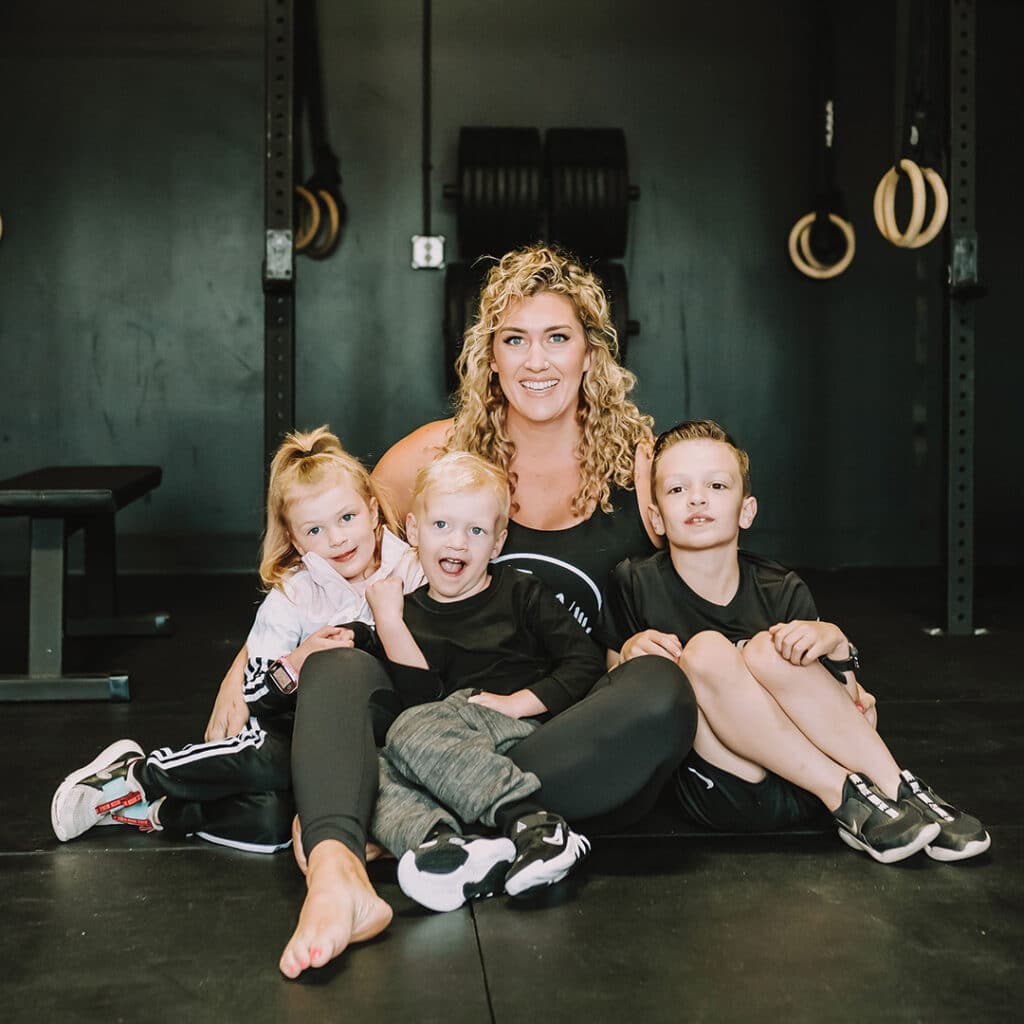 Finding that support for her needs was lacking in both medical and fitness settings, Speer sought out BIRTHFIT, a holistic fitness program that trains and educates women through the birth journey and beyond. "I went to San Francisco with a four-month-old baby, and I was like, 'I am training women, I have got to learn about this,'" she recalls.
The women she was training needed that support, too. Three kids in three years later, Speer had become a BIRTHFIT leader and coach. Met with enough demand for women-specific training, she started FemFit out of her garage. Now located off of Shasta View, FemFit brings the functional fitness community of CrossFit together with a holistic, hormone-focused approach to women's health. "We are not just strength and conditioning," Speer says. "We are educating women. We are supporting them through all seasons of life."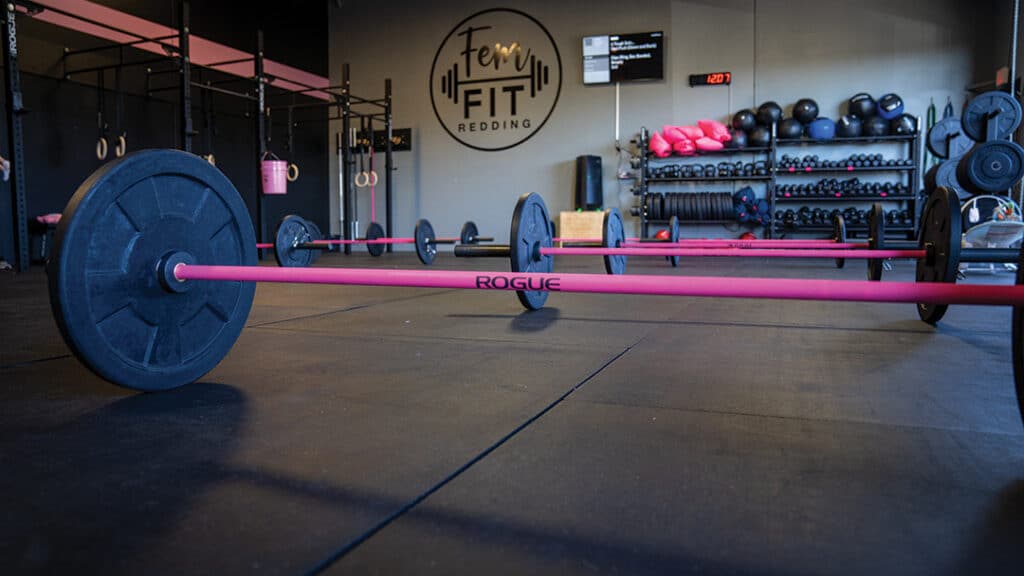 FemFit's location is a clean, matte black and pink facility complete with state-of-the-art equipment and child care. In a small library that lends out books on women's health and hormones, "In The FLO" by Alisa Vitti shares a shelf with novelist Colleen Hoover. Hot-pink barbells line the wall. Instead of competitive scores, a chalkboard on the wall details the phases of the menstrual cycle, used in FemFit's cyclical training approach.
In addition to around 30 small group classes per week, FemFit offers life-stage-specific programs, educational sessions, nutrition coaching, personal training and open gym opportunities courtesy of Speer and seven other coaches. Membership also comes with access to FemFit's app, where members can view workout programs at home, book in-person classes and interact via a social media feed.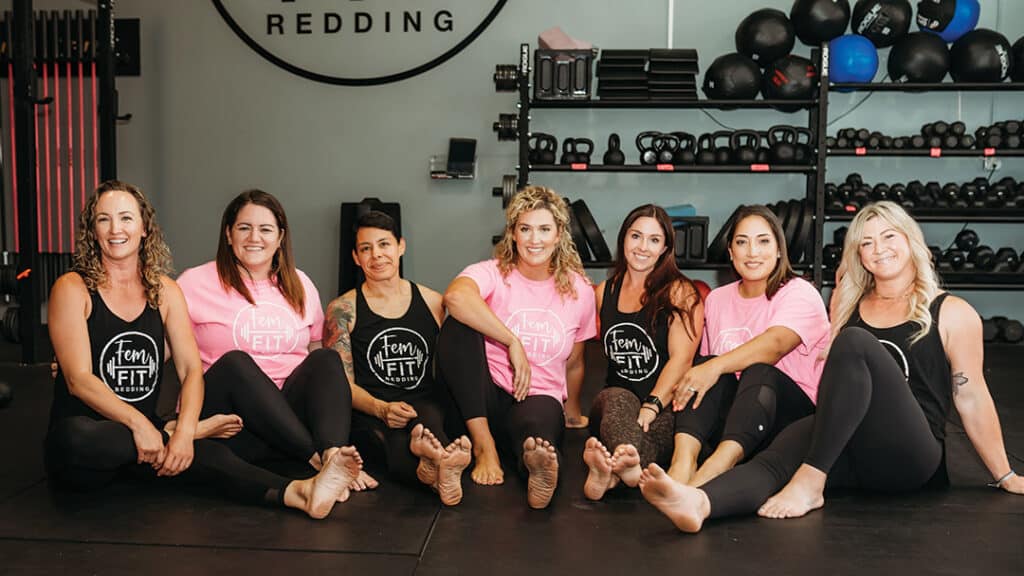 "We have strength and conditioning, a strength-based and bootcamp circuit-focused sculpt class, yoga and our specialized classes," Speer explains. In all classes, coaches take an individualized approach to members' needs, guiding them through pelvic floor work, diaphragmatic breathing and training with their menstrual cycles. While FemFit's specialized focus is women's hormone cycles and the birth journey, Speer says anyone is welcome to join.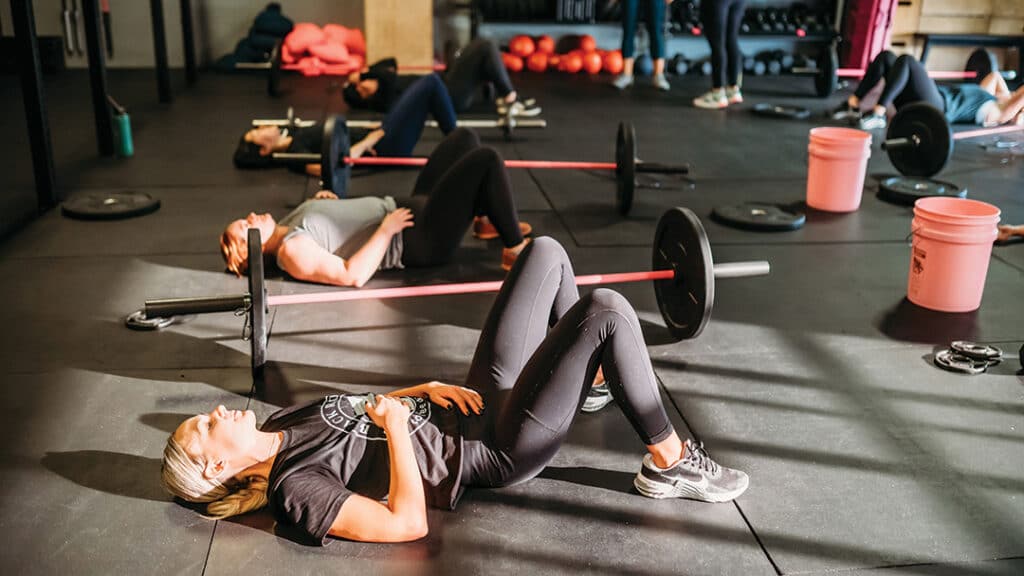 FemFit's specialized classes address all stages of hormonal and bodily change. FemFit Mamas facilitates prenatal and postpartum fitness in one-on-one personal training and six-week small group sessions. The Fine Wine program trains women through the menopause transition, while FemFit TEAMS coaches local high school girls' teams in sport-specific strength and conditioning as well as proper weight training techniques.
"Workshops and education are a big part of what we do," Speer says. "We've done FemFit Flo workshops where we learn how to live and train with our menstrual cycle. We've done a workshop with a pelvic floor physical therapist and a self-defense class," she says. "I want to get a sex therapist in here next." Beyond these workshops, FemFit also educates women on the negative effects of hormonal birth control and informs members of non-hormonal options.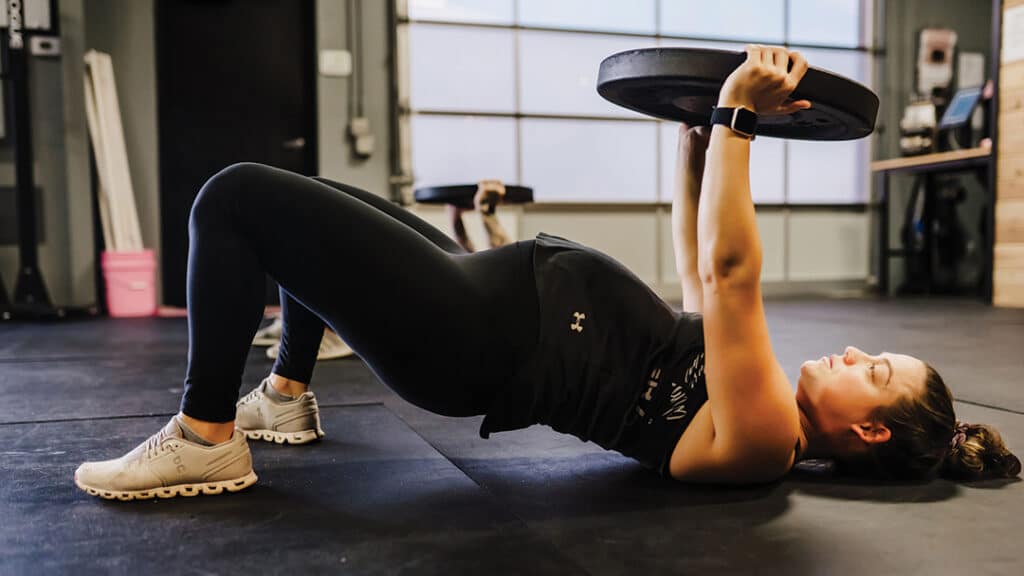 "Women are like, 'Why didn't anybody tell me this before?' Women's health has just always taken the backburner," Speer says. "We have to start looking at the ways we can holistically help ourselves. We need the world of medicine, but we can heal ourselves in so many ways by trusting our bodies and allowing our bodies to communicate with us. We have to change the conversation. Our bodies are amazing. Your period is a beautiful thing that comes every month. It's your fifth vital sign," she says. "Let's shift our mindset. Let's talk about pregnancy and birth in a positive light."
In doing so, FemFit also aims to shift women's fitness goals from weight loss to deep-seated self-care. Speaking of beauty standards and a fitness industry that have placed a singular premium on women being "skinny" for far too long, Speer emphasizes the importance of changing that messaging, "especially for young girls and postpartum women."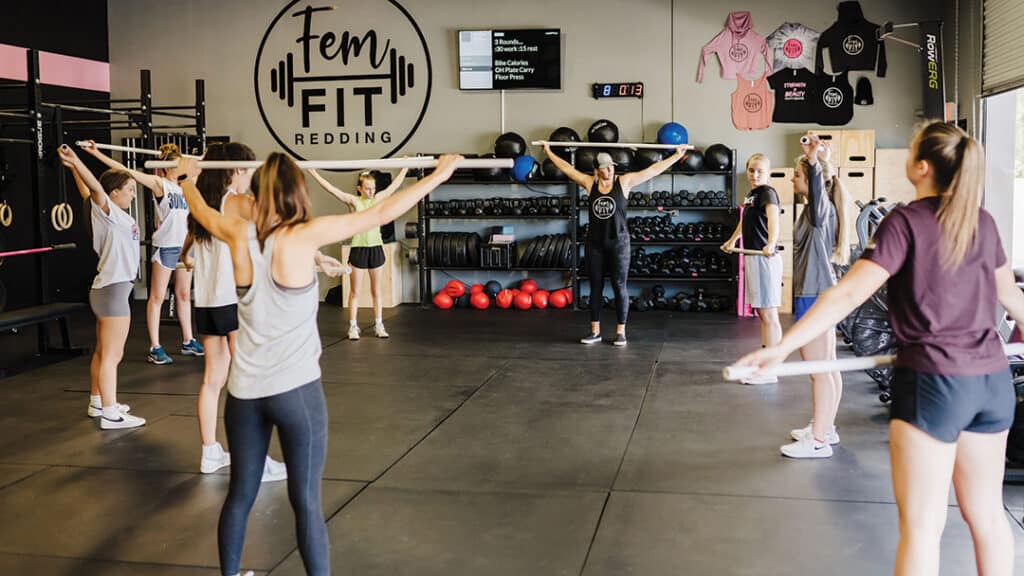 Such a space has the potential to transform what has long been dismissed or regarded as taboo into the basis for interconnection that strengthens and empowers. At FemFit, mothers, daughters and friends are coming together to "detox birth control and come to know their bodies. They're learning to live with their hormone cycle, fix their own health problems and advocate for themselves," Speer says. "Watching women make revelations for themselves, their own growth, their own health, is just so special." •
Yoga at FemFit is free every Thursday at 6:30 pm, and your first class is free.
FemFit Redding
2704 Hartnell Ave., Unit B, Redding
(530) 780-8648 • www.femfitredding.com
Find FemFit on Instagram and Facebook
Article Written by:
Delaney Uronen was born and raised in Northern California and holds a bachelor's degree in English from the University of Nevada, Reno. Art, community, and landscapes keep her bouncing between both places. Her work has appeared in Double Scoop and Brushfire. You can reach her at [email protected].