With Gratitude
The Gratitude Center in Red Bluff…
Before she became the owner of the historic downtown Red Bluff building that now houses the Gratitude Center, Jessie Woods used to climb a set of steep stairs and sit by herself on its second floor. "My goal was to buy that building and put some sort of community center there," she says. "I didn't even know what form it would take."
Woods already owned the building next door and had a thriving business called The Gold Exchange, which also housed a spiritual boutique called Angels Among Us. Yet something was missing and she would use her time in reflection to figure out what she could do about it. "I was lonely," she says. "I had worked so much and didn't have any friends. And I wanted to make some friends."
Once she took possession of the building, the vision started to become clear. Woods had survived colon cancer and reflected on the processes that helped her. "I started using Reiki to heal and understand my life," she says. Reiki, according to the International Center for Reiki Training, is "a Japanese technique for stress reduction and relaxation that also promotes healing. It's administered by laying on of hands and can easily be learned by anyone."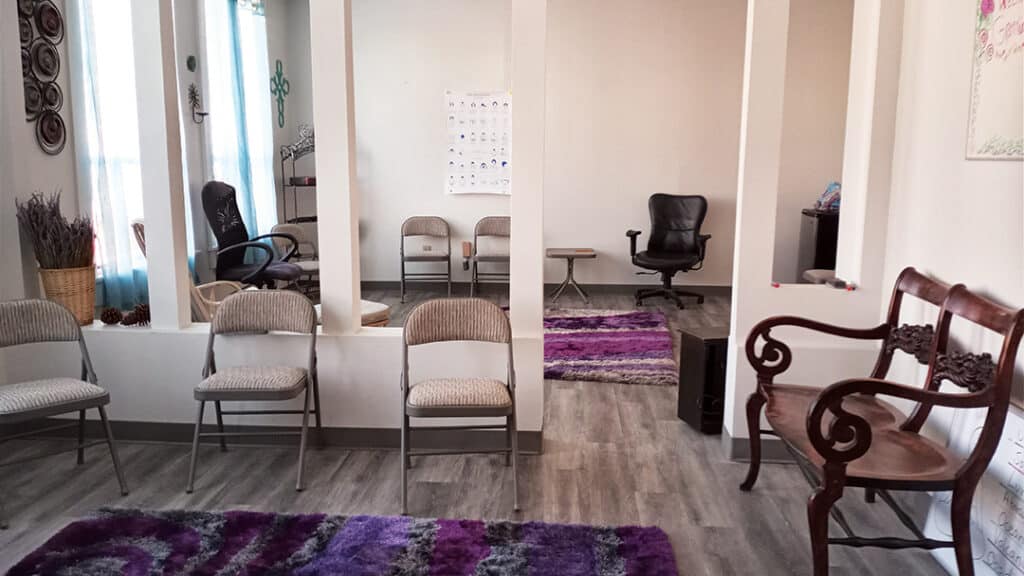 Woods noticed that she was starting to have soulful conversations with her customers at Angels Among Us and determined that her community space could well serve as a place for those conversations to continue and deepen. The Gratitude Center was born. "Once it was all women," Woods says of the people who found their way to the workshops she started offering. Now she sees a more equitable distribution of participants. "Everybody is sort of waking up to having a spiritual life," she says. "We are spirits having a human experience."
Friends started appearing, one of the first being Beth Maxey, who was instrumental in developing a structure for the Gratitude Center. "I had met Jessie and experienced a Reiki session from her at a downtown wellness fair," says Maxey. The two bonded as friends and Maxey agreed to get involved. "It was a very comforting fellowship to find like-minded people where you could talk about spiritual things and how you can work them into day-to-day life," she adds.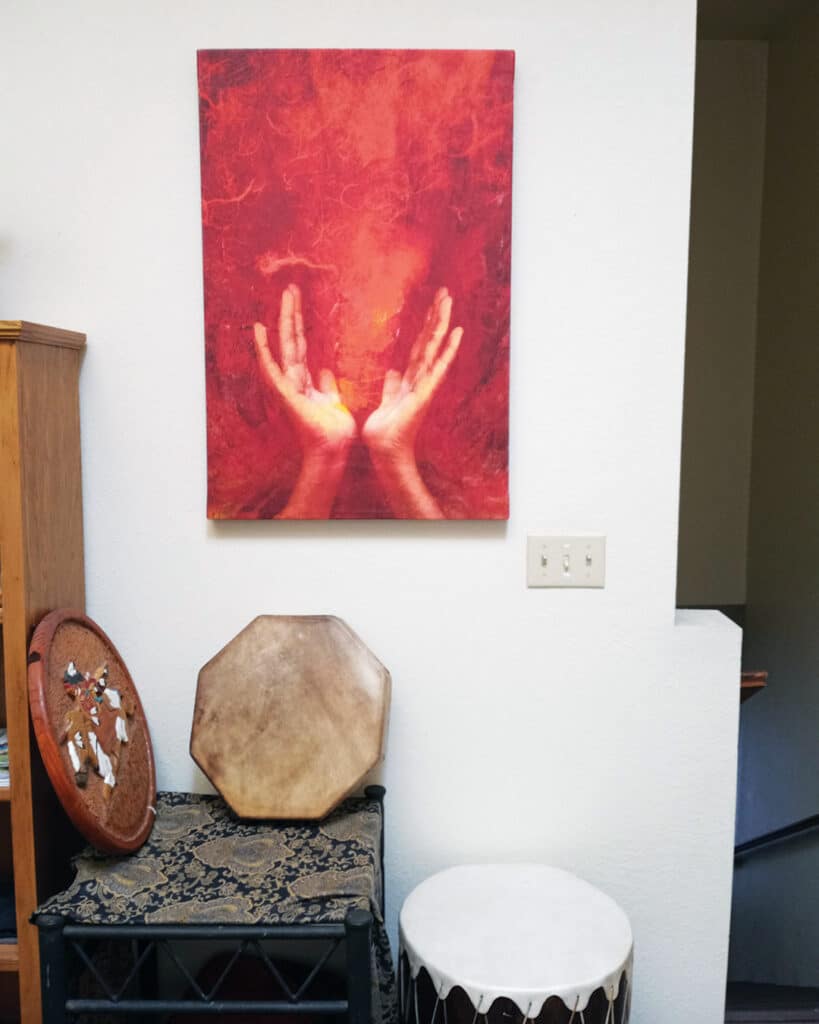 Pretty soon Maxey and her husband Tony were taking Reiki classes and adding to the roster of instructors at the Gratitude Center. "It was off to the races," Beth says of the first class she took in 2014. She and Tony are now both Reiki Masters and facilitate online classes for the center. "It has become a lifestyle," she says of their Reiki practice. "It has made us kinder, more attuned to the world around us and the connection we all share. It has been life-changing for me and Tony."
Also deeply impacted by her experience at the Gratitude Center is AnnElyse Hays, who is now co-teaching with Woods in-person, and is organizing monthly Reiki shares and world peace meditations. "I had no idea what I was getting into," she says of her first class with the Maxeys. "I enjoyed what it did for me and what I can do for other people."
The team has become certified through the International Center for Reiki Training, which they agree is important for its standards of practice and code of ethics. "It's important that people can see that we're certified and have been through training," says Woods. She and the Maxeys are professional members of the organization and contribute to maintaining the integrity of Reiki.
"Reiki energy can take a lot of different directions," says Woods, who notes that she's found her calling within the practice as a Death Doula. "I go and help people pass over. I help people trust and be comfortable with that process."
Woods notes that the monthly peace meditations organized by Hays are a great place to get started for anyone interested in getting involved and learning more. Once a month, the center taps into a global peace meditation that happens from 7:30-7:45pm in all time zones, creating a 24-hour cycle of global good intention. The gatherings include an information session and Reiki share.
"People would be very surprised to know how much of a spiritual community we actually have," says Hays. She once dreaded meetings, but now, "I look forward to Gratitude Center meetings. It took a
long time but I found my place. I found my people. Jessie has been so generous."
This is just what Woods had in mind when she created the Gratitude Center. "We're all going together," she says. "Together we can accomplish great things. By holding hands we can create miracles. And the sky's the limit."•
The Gratitude Center
407 Walnut Street, Red Bluff • (530) 528-8000
Find The Gratitude Center – North State on Facebook