The Price is Right
Gable Price and Friends…
Like many students who move far from home, Gable Price, 23, had his doubts after his first year at Bethel School of Supernatural Ministry. "I was really homesick," he says. "I moved to Redding right after high school." He accepted a music internship back in Ohio and loaded everything he owned into his 1977 camper van with no expectations of returning.
It wasn't long, though, before "I just kept feeling this itch that I'd have to go back and finish what I started," he says. He drove his trusty camper van back to Redding and started playing music in it when not in classes. "Thankfully, it was the right decision," he says about his return. "I wasn't willing to quit." He received his Certificate of Completion in March 2020.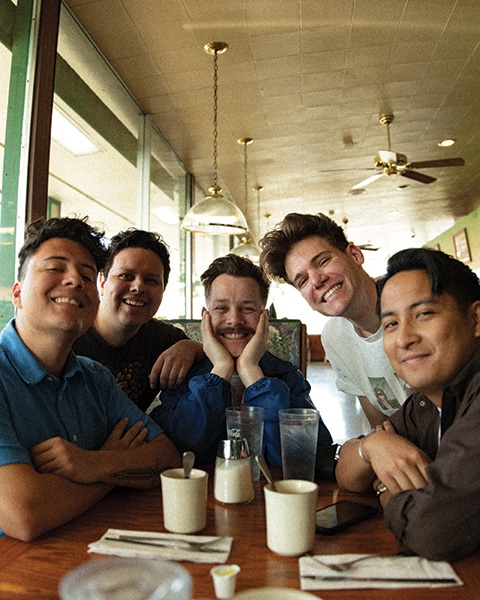 While he was drawn to the ministry school all through high school, "I didn't necessarily think I'd be pursuing a job in the church world." It turns out, the school brought him in touch with peers who were as committed to music as he was and interested in developing a band. At first it started out as a group of friends playing in the van, but quickly catapulted into a level of success he says they never dreamed of. Gable Price and Friends released its first extended play album in November 2018 – The Redding EP – and has been surpassing expectations ever since.
Asked to define his genre, Price is thoughtful, if unsure. "I would say it's rock and roll more than anything with some Indie roots. It's got some pop for its catchiness. We're a rock and roll band that sings what we care about," he adds, noting the Christian undertones. "All band members grew up in church. Basically, we're just young guys who are afraid of defining ourselves as anything in a musical genre."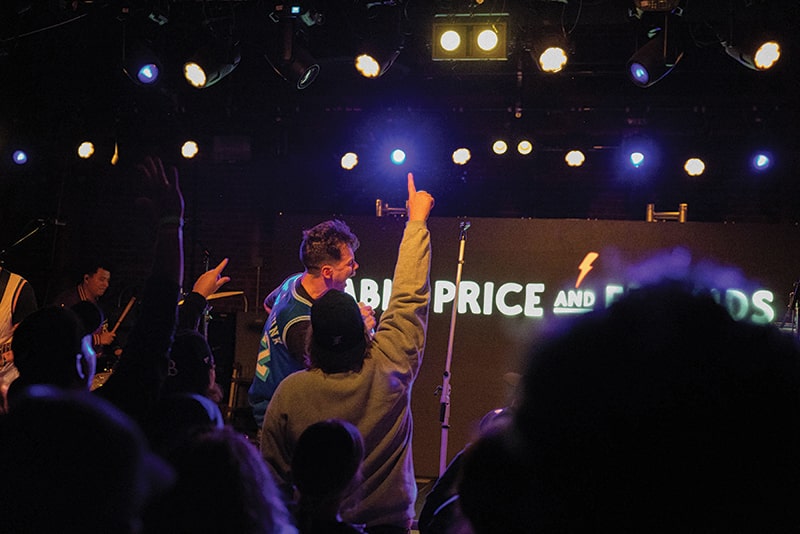 Which is perfectly fine with their audience, which has been downloading their music at a rate of 150,000 listens a month on Spotify. The first song they released got 1,000 streams on its first day. The band had expected to hit that number in three months. Each subsequent release has had stratospheric success, and catapulted the band to the point of beginning talks for a record contract with major labels.
"The big part of our growth happened in 2020, which is basically the opposite of what happened to most people," says Price. Just before COVID lockdowns, the band released its first full-length album, Fractioned Heart. The description on the band's website describes Fractioned Heart as "ten songs of existential crisis that summarizes five cute boys' early 20s."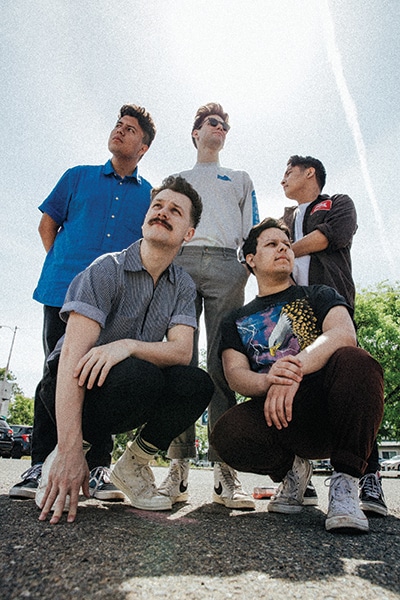 The "five cute boys" are songwriter and lead vocalist Price, with Adam Elizarraraz and Cam Pablo on electric guitars, David Funk on bass, and Daniel Vargas on drums. "Most of us do music on top of other jobs so we're going to be really stretched in the next year," says Price, anticipating a national tour and the release of the band's second full-length album. "We're hoping that's what takes us from being a hometown band to a national act," he says. "It feels like we're on the cusp."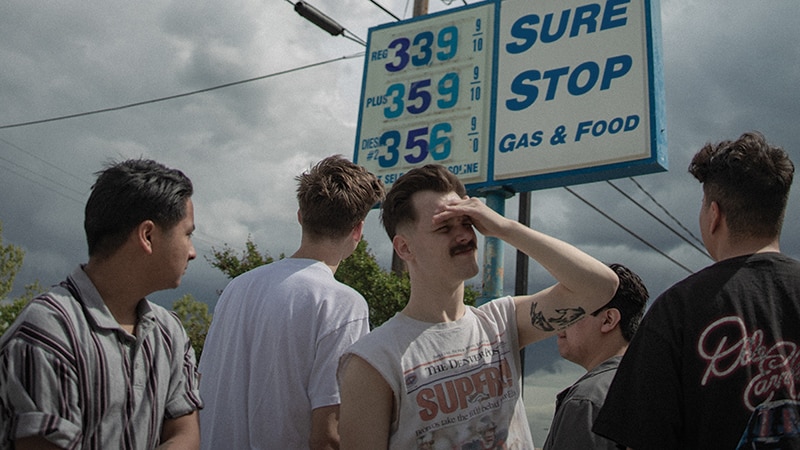 While Price emphasizes that his band started from humble roots – a group of college friends messing around with music in a camper van – his credentials go back to a much earlier time. Born to a songwriter father, Price penned his own first song around 4 or 5 years old. The words to "Little Boat Blue" still hang in his parents' kitchen. Today he writes songs for other musicians when not attending to his own band. The fact that he was named after Clark Gable may have set the tone early for his success. Of the finished songs of Gable Price and Friends, Price says, "It's a very collaborative effort. I'll come in with an idea and we'll all work with that idea. Then I'll go back and tweak it." The most recent album was produced in a house on Old Oregon Trail in Redding. "We don't record in a typical way," says Price. "It feels more like us to do things outside the box." The formula is working, and Price says, "I've had at least 20 of those "Wow! I can't believe we're here!' moments." He recalls a time playing live when the sound cut out of one of their songs and the band realized the audience was still singing along. At the anticipation of signing a record deal this year, he says, "I'm sure the second I put the pen down I'm going to think, 'Wow, this started in a camper van.'"•
Gable Price and Friends • www.gablepriceandfriends.com