Rich History
Stroll Down Miner Street in Yreka…
Zephyr Books And Coffee in Yreka is a hangout as well as a business, a small-town social hub. It's where you'll find the regulars getting together for coffee and conversation every Saturday morning and sometimes where you'll find Pastor Paul of the Horse Creek Community Church preparing his Sunday sermon. And there are the occasional book signings, open mics and trivia nights. 
This multi-tasking coffee house, after eight years in business, serves as a kind of anchor, a magnet for locals and tourists alike, on an old historic street that sees businesses come and go. One longtime business, Miner Street's hardware store, closed a decade ago, but recently three new restaurants have opened their doors on the street.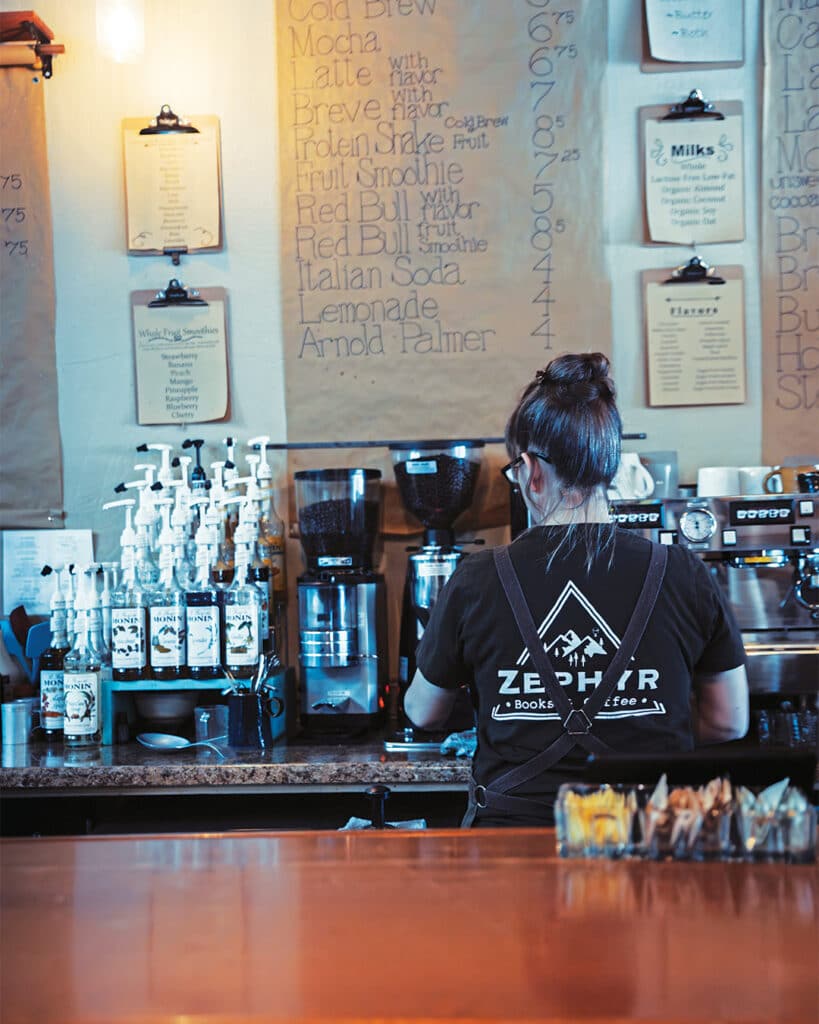 The street has a rich history going back to the founding of Yreka as a mining town back in the 1850s. Just a few doors down from Zephyr was the town's first bakery, opened in 1856. The Odd Fellows Hall at the other end of the street goes back to 1859. Tunnels run under the street that were dug out by miners looking for gold.
The surviving Miner Street businesses have weathered COVID restrictions, competition from big-box stores in the south part of town, and an inflationary economy that has some would-be customers tightening their purse strings. "It's been pretty quiet here lately," notes Lisa Nixon of Broadway Gifts, located just over a block from Miner Street. "People seem to be holding back on their shopping."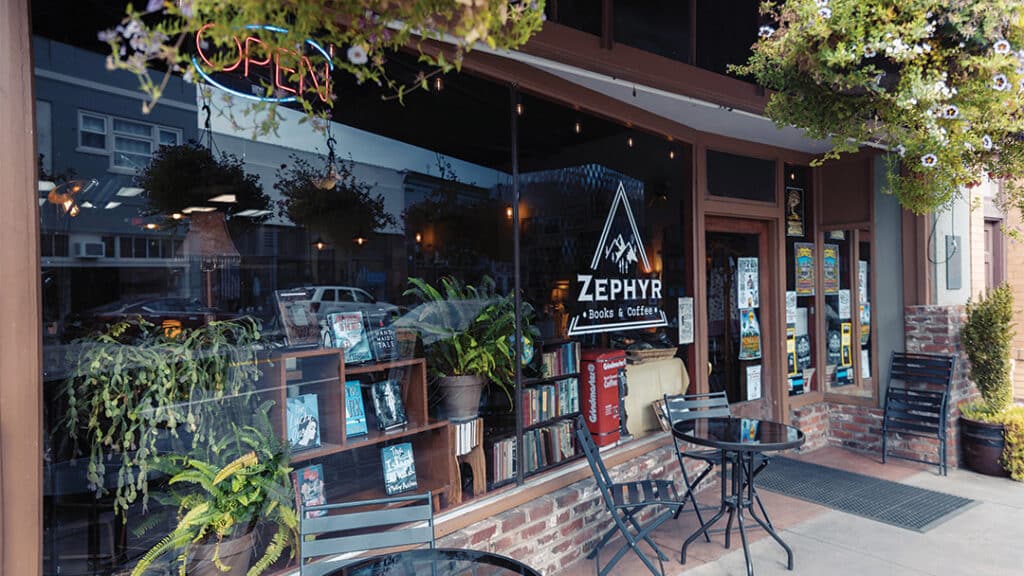 Dave Peterson, aka "Dangerous Dave," sells firearms, ammunition and antiques out of his Miner Street shop. In a tight economy, he notes, "if people have to choose between ammo and groceries, it's going to be groceries." 
Last June, an organization called Discover Siskiyou, funded by hotel and motel taxes, staged a blockbuster weekend on Miner Street, closing it to cars and filling the street with vendors and live entertainment. There was a gold panning booth, tours of downtown's historic features, and people walking around in historic costumes. And it gave a big boost to Miner Street's businesses. "We had our best day ever," says Nixon.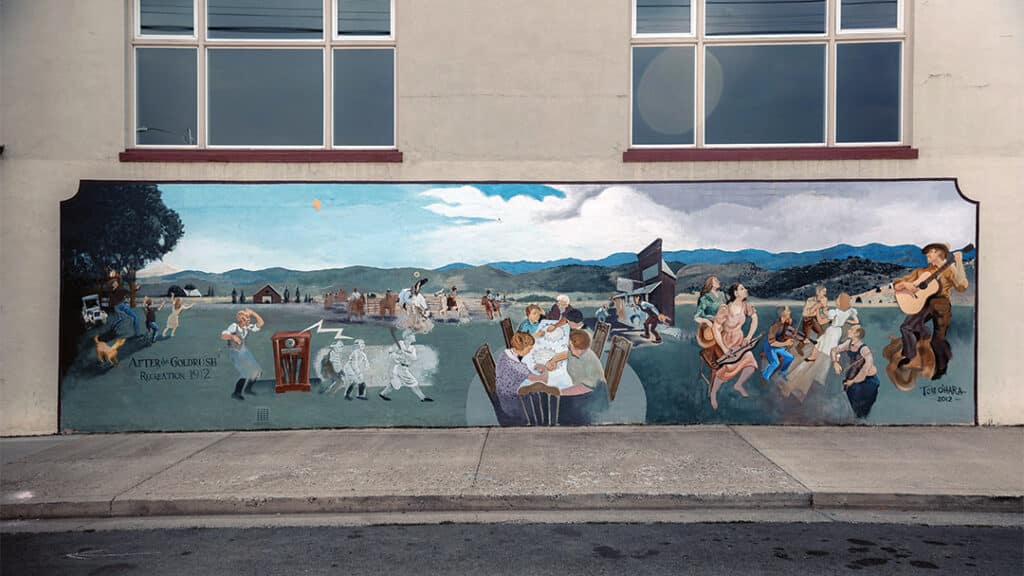 Sarah Eberenz of Discover Siskiyou estimates that at least 4,500 people visited Miner Street on that June "Gold Rush Days" weekend. Those visitors spend money in stores, restaurants and hotels. Events like Gold Rush Days, says Nixon, add to "our quality of life." And, says Peterson, after finding his store for the first time during the festivities, some will come back as regular customers.
Four street-closing events are planned on Miner before the year is out. In September, the street was closed for a Beef & Brew event featuring locally grown beef, regional beers and farm-to-table vendors. In December, there'll be a reprise of the holiday Night of Lights, featuring a tree-lighting ceremony and other holiday events.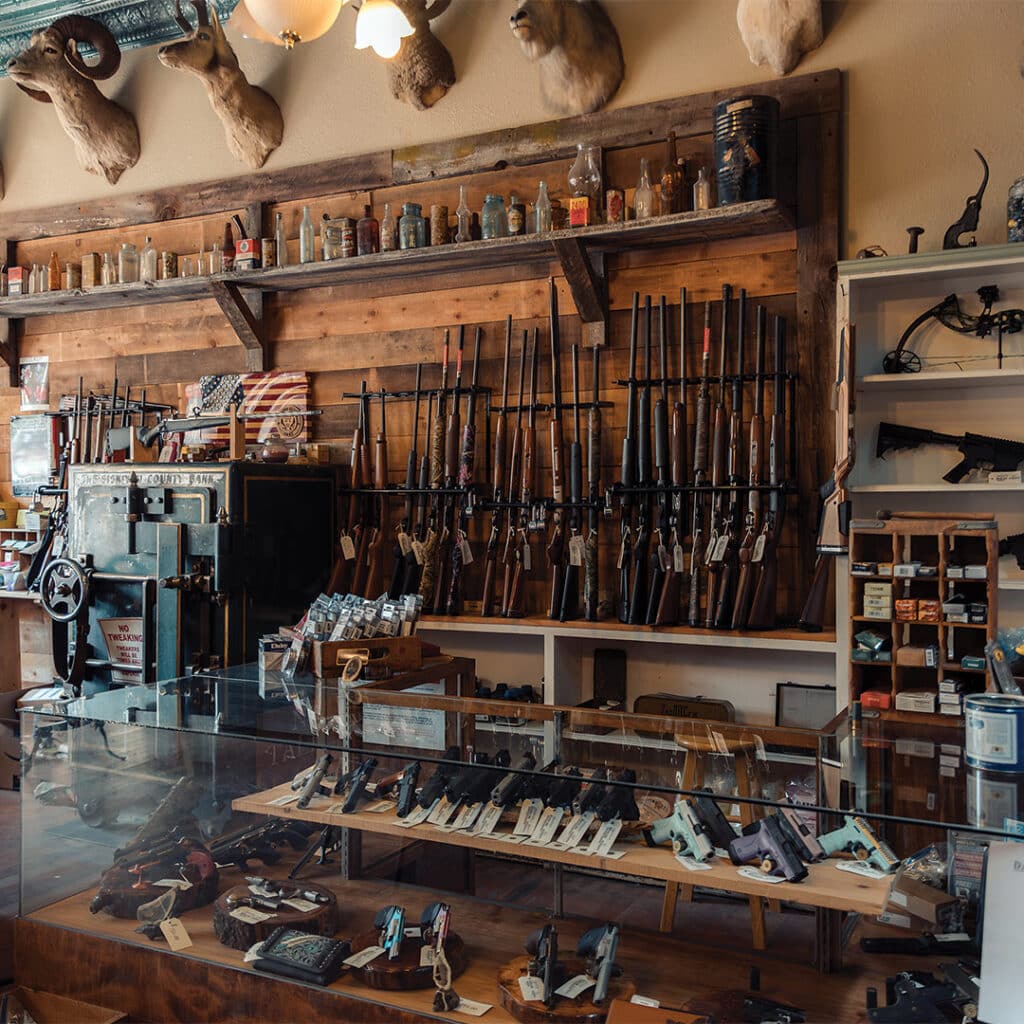 Some ideas are being discussed by business owners about long-term fixes to the street that could draw more visitors and boost business, like wider sidewalks that allow for seating outside restaurants, and colorful artwork similar to the cow sculptures that adorn sidewalks in Grants Pass. Ken Barnes, owner of the Miner Street Meat Market, likes one idea that's been floating around for awhile: A street permanently closed to cars, a tourist attraction that would feature cobblestones, benches and lots of trees and fountains.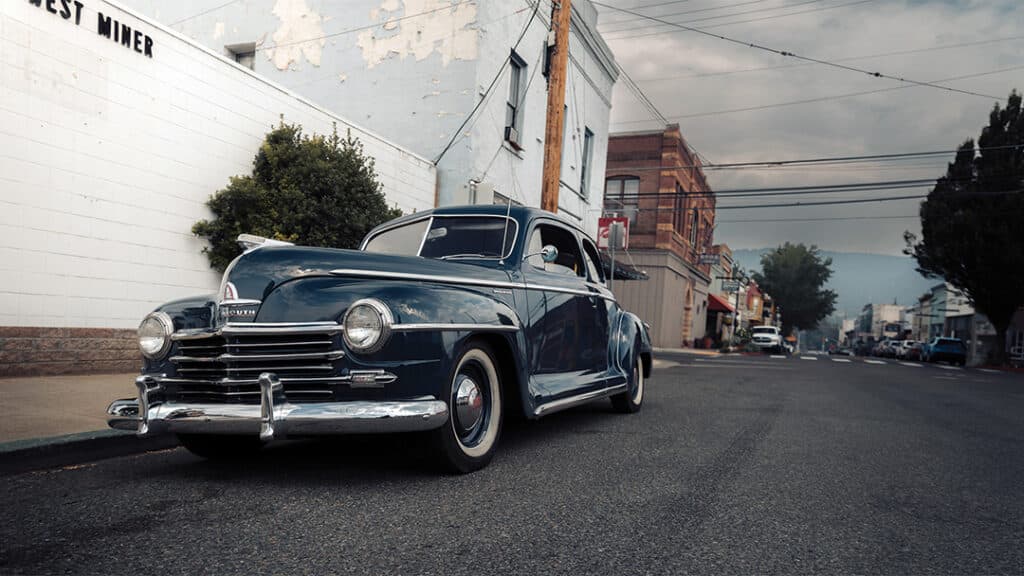 Yreka's Chamber of Commerce shut its doors more than a year ago. To take its place, Nixon, an attorney and former county supervisor, suggests the creation of a more streamlined and better financed business organization. It would be supported by a self-imposed assessment on downtown business or property owners. This business improvement district would feature volunteers at pop-up kiosks, help promote events like Gold Rush Days and generally look for ways to raise the profile of Yreka's businesses.
It's never easy to keep a small business going. As one Dunsmuir business owner said, "I quit my job working 40 hours a week for someone else so I could put in 60 hours a week working for myself!"
For a select few, that tradeoff seems to be worth it. •