In Service
Redding Veterans Affairs Clinic…
Take a drive down Knighton Road, past Pacheco School, curving beyond the Churn Creek Golf Course and stretches of grassland punctuated by small clusters of trees. A quick right turn into the parking lot and you've arrived. Spanning more than 100,000 square feet, the new Veterans Affairs Clinic is hard to miss.
Swaths of windows punctuated by gray and white facades provide a modernist contrast to the surrounding landscape. It's an oasis of sorts for the 13,000 North State veterans that the clinic serves. And after breaking ground in 2019 and opening its doors in December of 2021, the facility has hit its stride.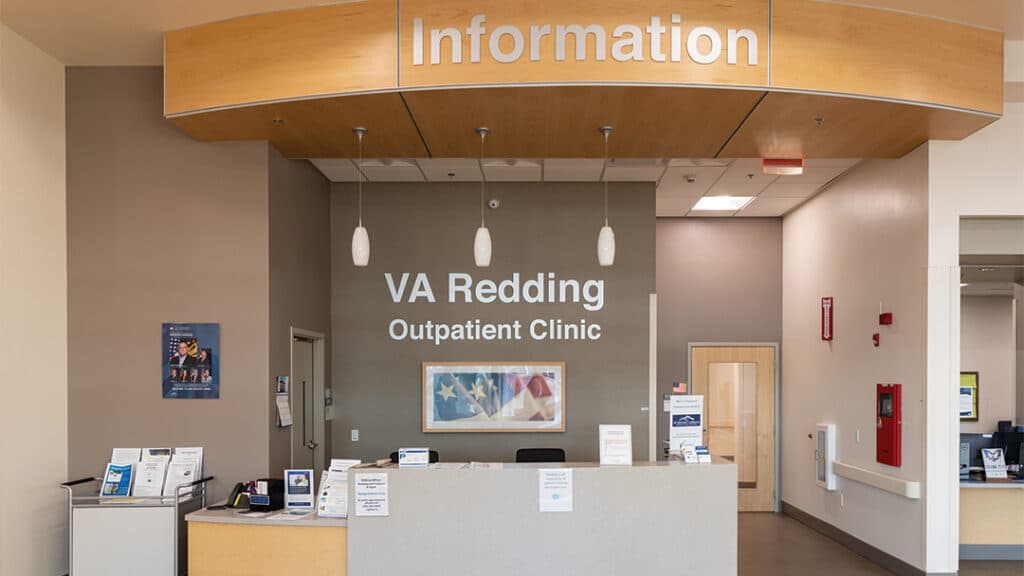 "I had heart surgery a few months ago through the VA system and was very impressed with the systems in place," says Brian Spiker, a Redding resident and Marine veteran. "I tell all the vets I see that I highly recommend the care there."
Quality of care and attending to the shifting needs of the veteran population is paramount for the VA Clinic, says the VA's Sarah Harris. "The VA is always making efforts to reach all sorts of vets. It does a really good job of constantly assessing how we can improve our environment of care and what do we need to do to serve our veterans. And they're doing that all the time. It's constantly evolving."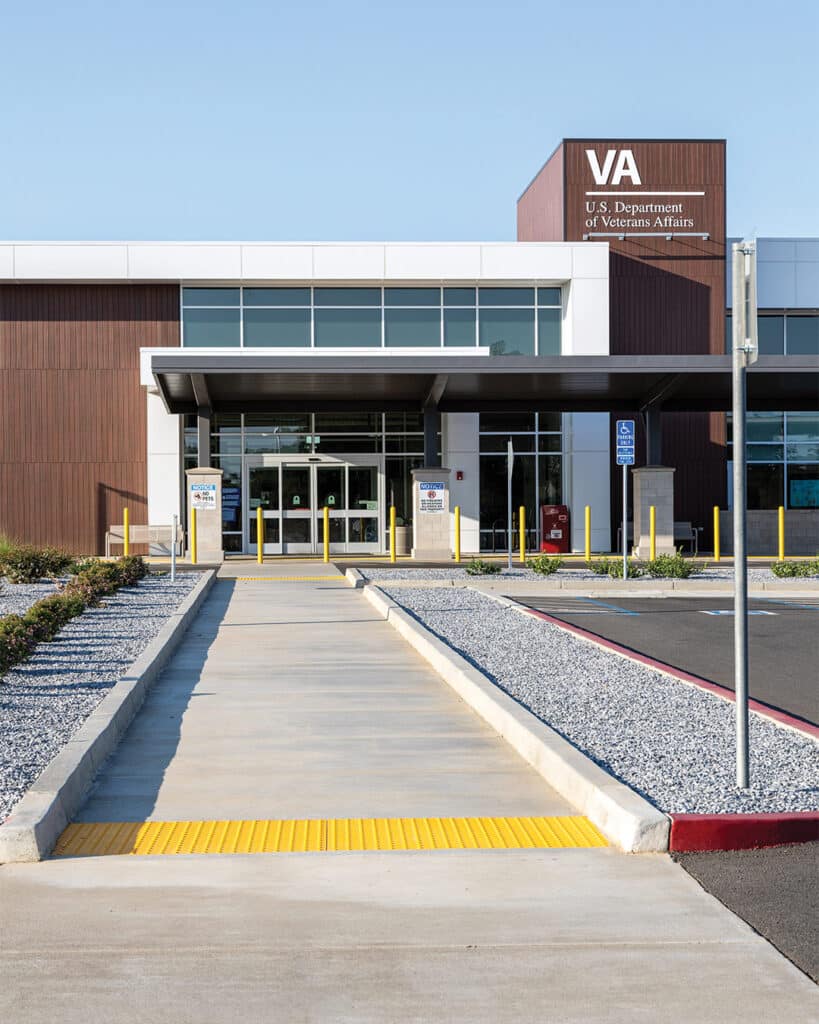 Part of that evolution was moving from the old facility on 351 Hartnell Ave. to the new space on Knighton Road. In addition to being more than 60 percent larger, the new VA Clinic brings together more resources under one roof. Twenty-two departments are housed within the clinic's walls, including audiology, cardiology, gastroenterology, ophthalmology, occupational therapy, podiatry, radiology, urology and wound care. An urgent care department operates Monday through Friday.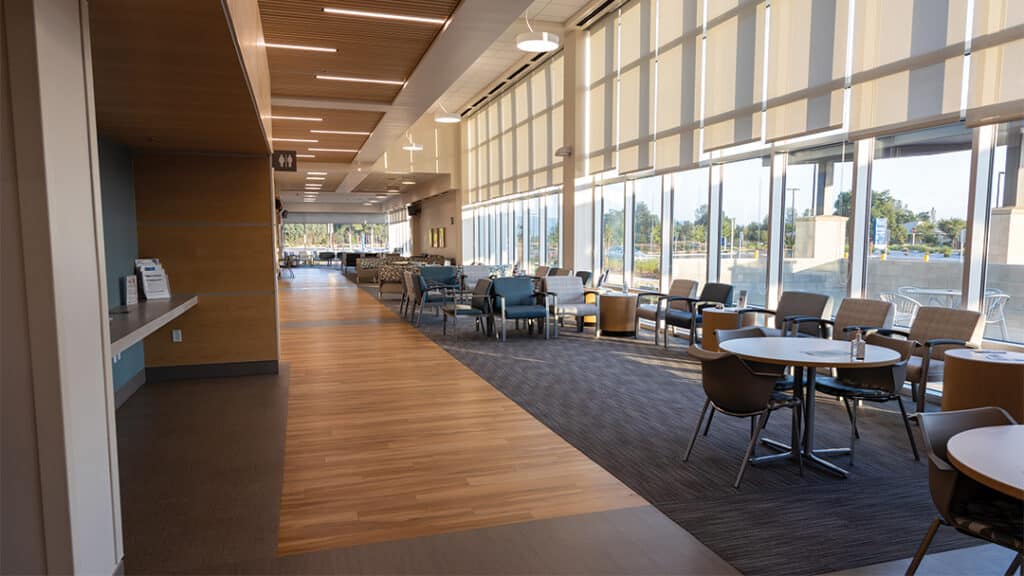 "We have a lot more services than we did before, and we're able to expand those," says Harris. "For example, the Housing and Urban Development/VA Supportive Housing team and our home-based primary care team used to be in a whole other building on the other side of town, and we were able to close down that building and bring them here. Physical therapy used to be over on Cypress, and they came into the new facility. It condenses down how much travel you have to make."
Accessibility is a very present conversation for the VA, Harris says. In addition to partnering with the CalVet home across the street, the Knighton clinic also advocated for a RABA bus route to return, as well. "We worked really hard to partner with them and put veterans back on the top of that list and get them back out here. Getting here is really important."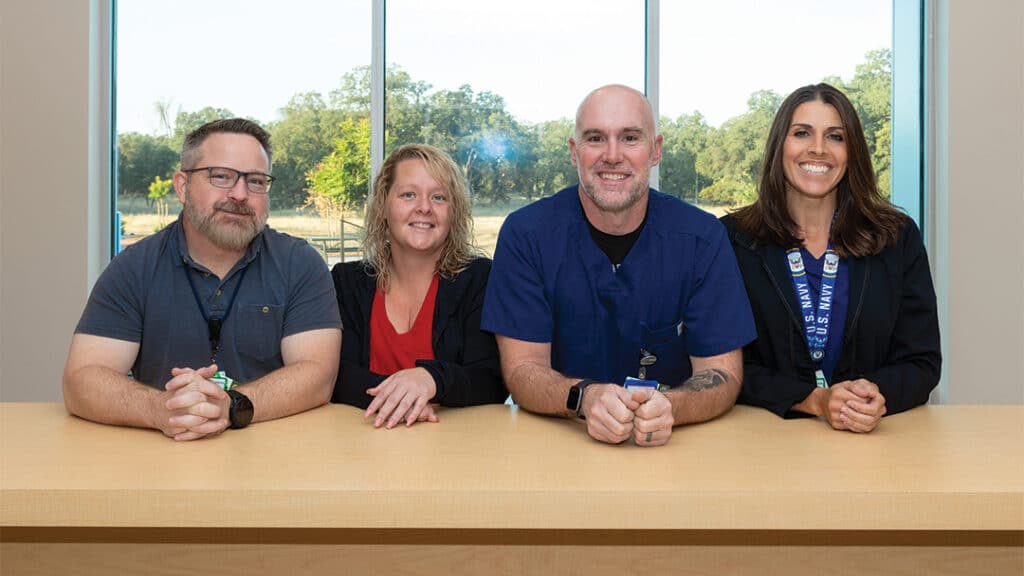 Inside the clinic, natural light washes through the lobby and waiting areas. Handrails stud the hallways and exterior doors close slowly upon release. Departments abut breakout rooms and labs, flanked by wide hallways and floor-to-ceiling windows. These are details that architecture firm Nichols, Melburg & Rossetto took into consideration when they won the bid to design the new clinic.
"Our design goal was to create a calm, healing environment, an inspiring and clinically efficient healthcare workplace, and a sustainable and economical facility for our local veterans," says Nathan Thompson, Associate Principal Architect, who worked on the design. "Consideration throughout the facility was given to aging, physical and mental disabilities, and loss of function and perceptual ability that can vary with each clinical area."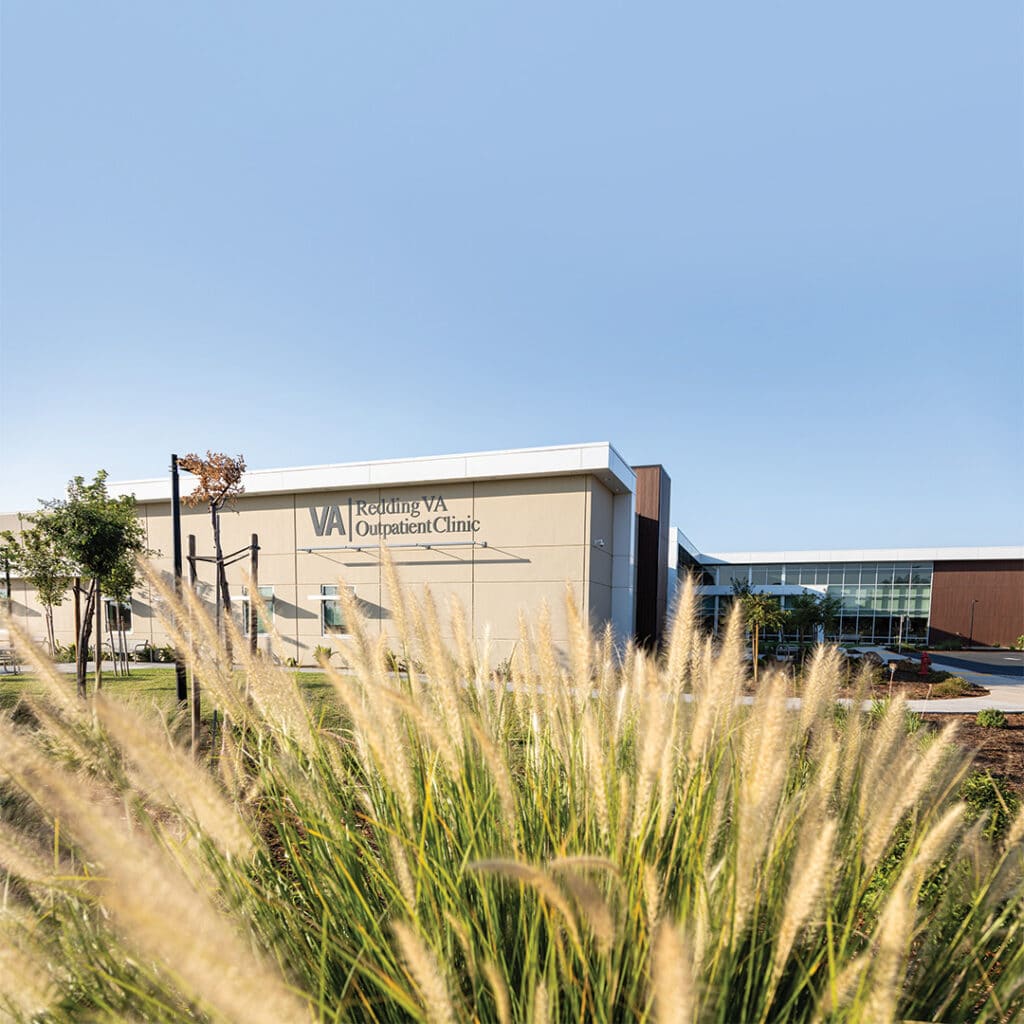 Twenty-two physicians work at the clinic, including seven full-time primary care providers, five providers for urgent care and 10 specialty providers. A residency program in collaboration with Shasta Regional Medical Center is also under development. Harris says about 70 percent of the employees are veterans. It's a full-circle moment that those that served are now able to help serve others.
The facility represents one of the lifetime goals of Maurice Johannessen, who served as a Redding city councilman, Redding mayor, a member of the Shasta County Board of Supervisors, a state senator, and secretary of the California Department of Veterans Affairs. He owns the Knighton Road property and advocated tirelessly for construction of the clinic many years ago. •
Redding VA Clinic • 3455 Knighton Road, Redding (530) 226-7555
Hours: Monday-Friday, 7:30am – 4:30pm
www.va.gov/northern-california-health-care/locations/redding-va-clinic/
Article written by:
Jill Tydor is a Baton Rouge, LA. native who has chosen the North State as her home. She is a writer and marketer with an MFA from California College of the Arts. Jill enjoys traveling, sunny days, and spicy food.