On the Fly
Matt Dahl's Grunt Fly Fishing…
As a boy, fly fishing was something Matt Dahl could enjoy with his grandfather, Les. As an ex-Marine with two Iraqi deployments under his belt, along with a stint on a Forest Service Hotshots wildland firefighting crew, time on the water became much-needed therapy.
"It was a big help for me coming home," Dahl says of the peace and serenity he found in fishing after his time with the Marine Corps. "It kept me grounded and was a place to go where I could relax."
Dahl wasn't quite ready to relax after combat in Iraq and working with the Hotshots, but he did decide to tone things down danger-wise now that he had a wife, Megan, and a daughter, Madison, to think about. Inspired by his experience as a battlefield medic, Dahl took advantage of the G.I. bill to enroll at Simpson University and earn a bachelor's degree in nursing to become a registered nurse.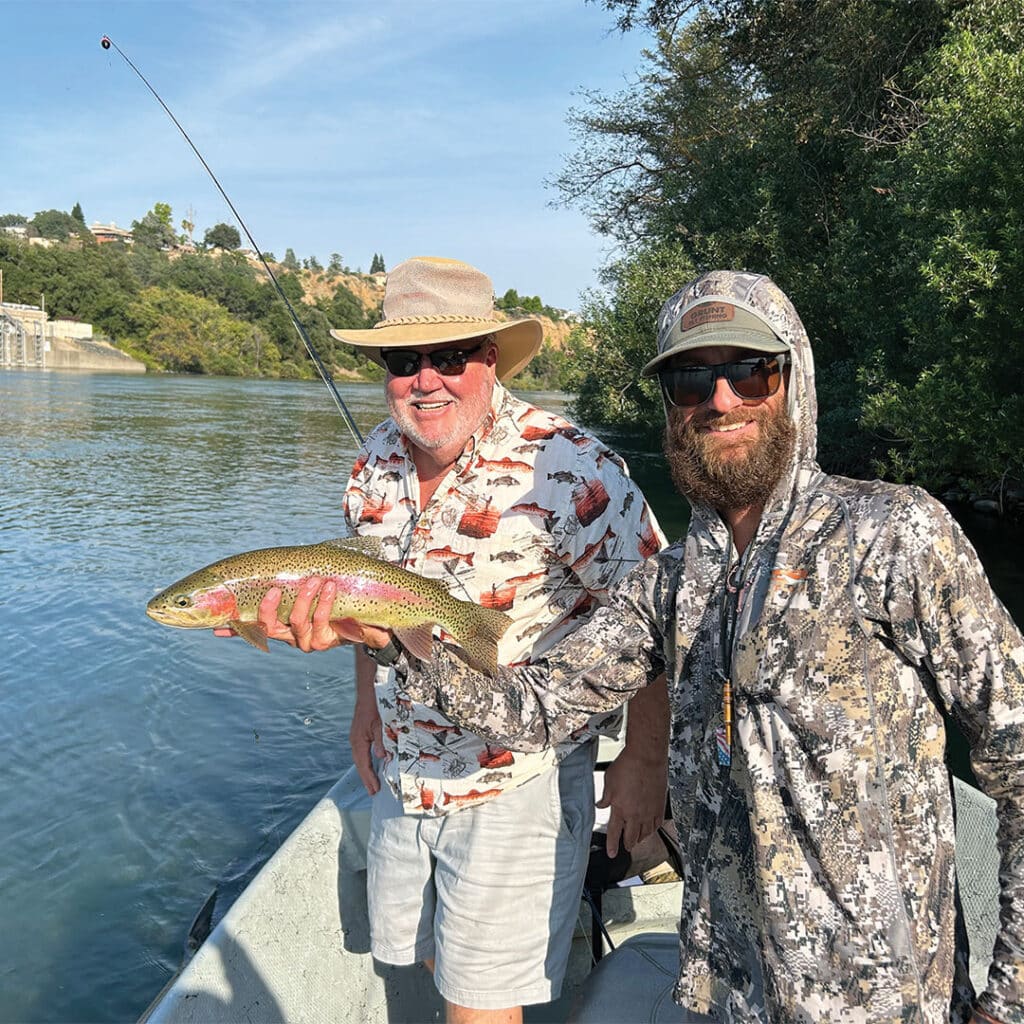 But before he got started in the nursing field, the fishing bug returned and Dahl decided it was time to combine his childhood passion with his knowledge of the North State waters and make a career out of being a guide. He bought a drift boat and a shallow-drafting raft and went to work guiding for The Fly Shop in Redding.
In 2002, with a family that grew to include Maeleigh, 8, and 3-year-old Morgan, Dahl decided to strike out on his own and established Grunt Fly Fishing. Dahl mans the oars and directs his clients to hungry trout and steelhead while Megan (a more-than-capable fly fisher in her own right) handles the bookings and the bookkeeping.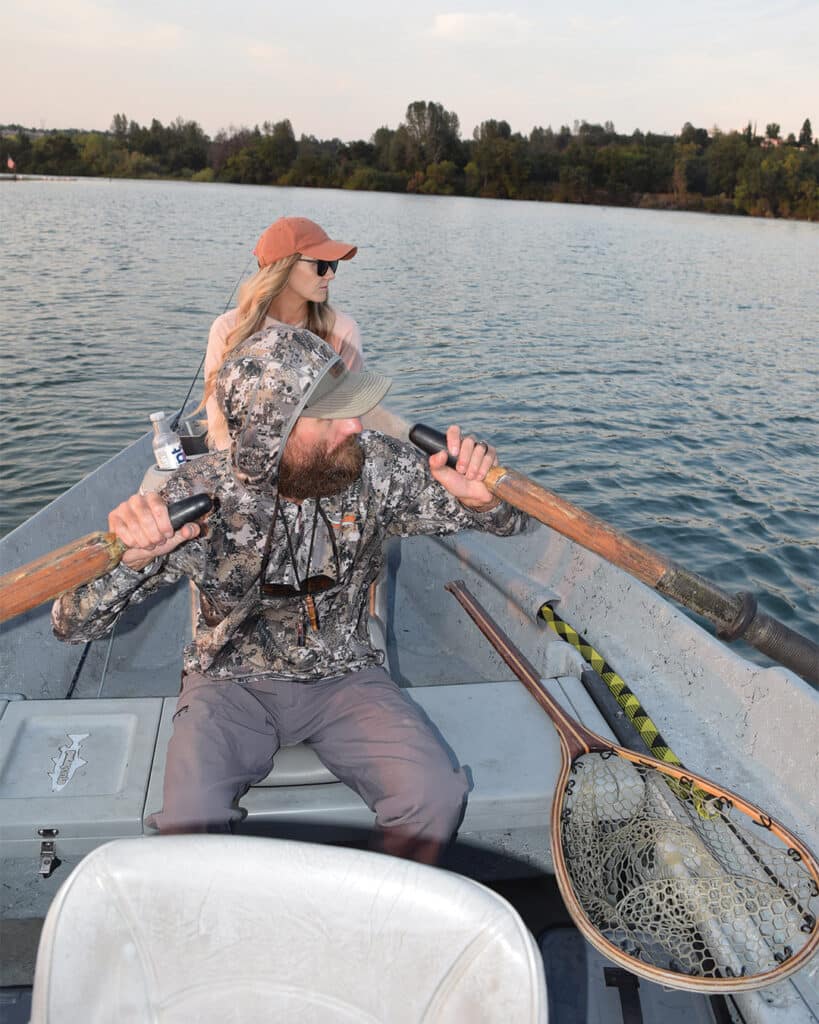 The business name is an homage to Dahl's military service. As his ex-Marine father, Mike Dahl, explains, Dahl enlisted shortly after high school and demanded an assignment as a rifleman. Such infantrymen earned the nickname "grunt" for their willingness to tackle some of the most difficult, dangerous and dirty work on the battlefield.
The Grunt Fly Fishing logo, with its sergeant chevron composed of crossed fly rods, also is a nod to Dahl's military service. Dahl says he frequently volunteers to guide fellow veterans through Project Healing Waters Fly Fishing, Inc. "My business model does not fully revolve around veterans, but I stay involved in the veteran community and I try and support the sport and the different resources connected to fly fishing and veterans," Dahl says.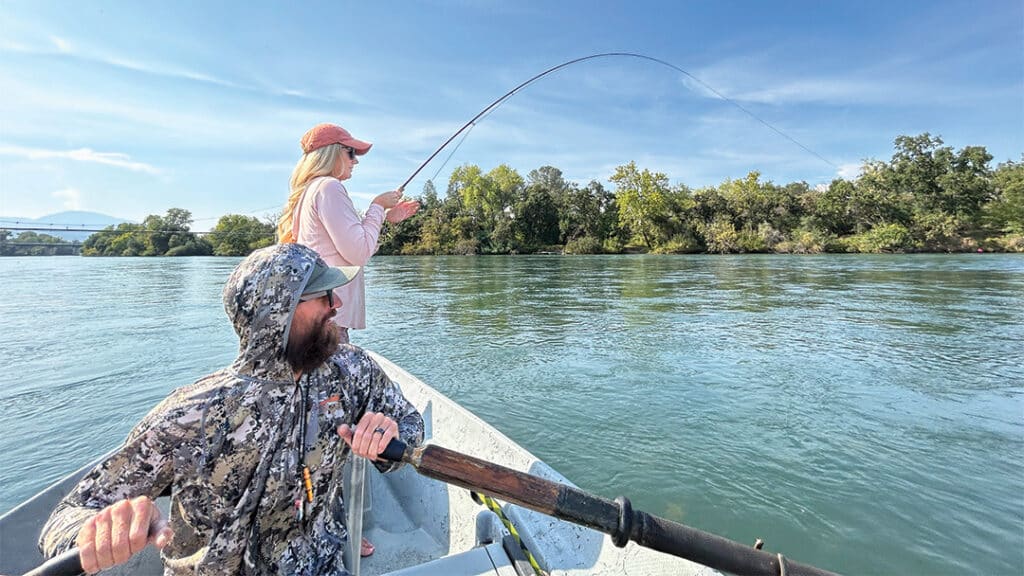 Dahl is comfortable with experienced anglers and novices alike but he says he particularly enjoys getting families out on the water, creating memories and helping parents get their children hooked on fly fishing.
Online reviews suggest he's on to something: "My sons and I used Matt for a 3-day fishing trip on the McCloud River in July 2023. It is no exaggeration in saying Matt made this trip truly special … what made this trip better than others is how enjoyable he is to hang with for 3 days. He is patient, witty and kind. My boys loved him."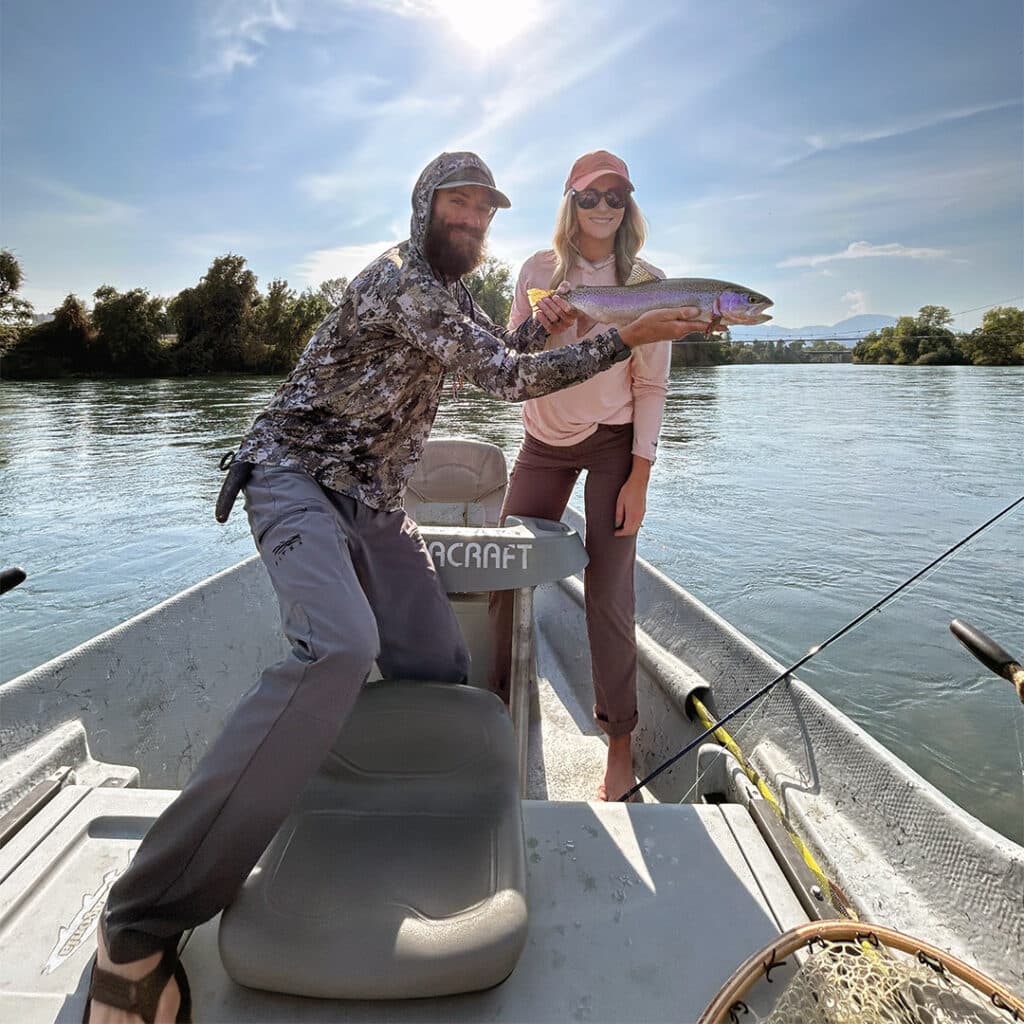 Dahl and his wife are spreading the love of fishing to their own children, as well. Madison, 13, is a graduate of The Fly Shop's five-day FishCamp. In between soccer, basketball and track, she ties her own flies and frequently joins her dad on the water.
Like most guides in the area, Dahl is a catch-and-release advocate and goes to great lengths to ensure the fish "swims off just as healthy as when you hook it … making sure the next generation has some fish around. Our whole thing is more for the experience and the fight, rather than filling up the freezer."
Dahl couldn't have picked a better spot for his business. Redding was recently ranked the fifth-best fishing town by Field & Stream magazine, citing the rainbow trout-laden lower Sacramento River and the easy access to other blue-ribbon trout streams and rivers.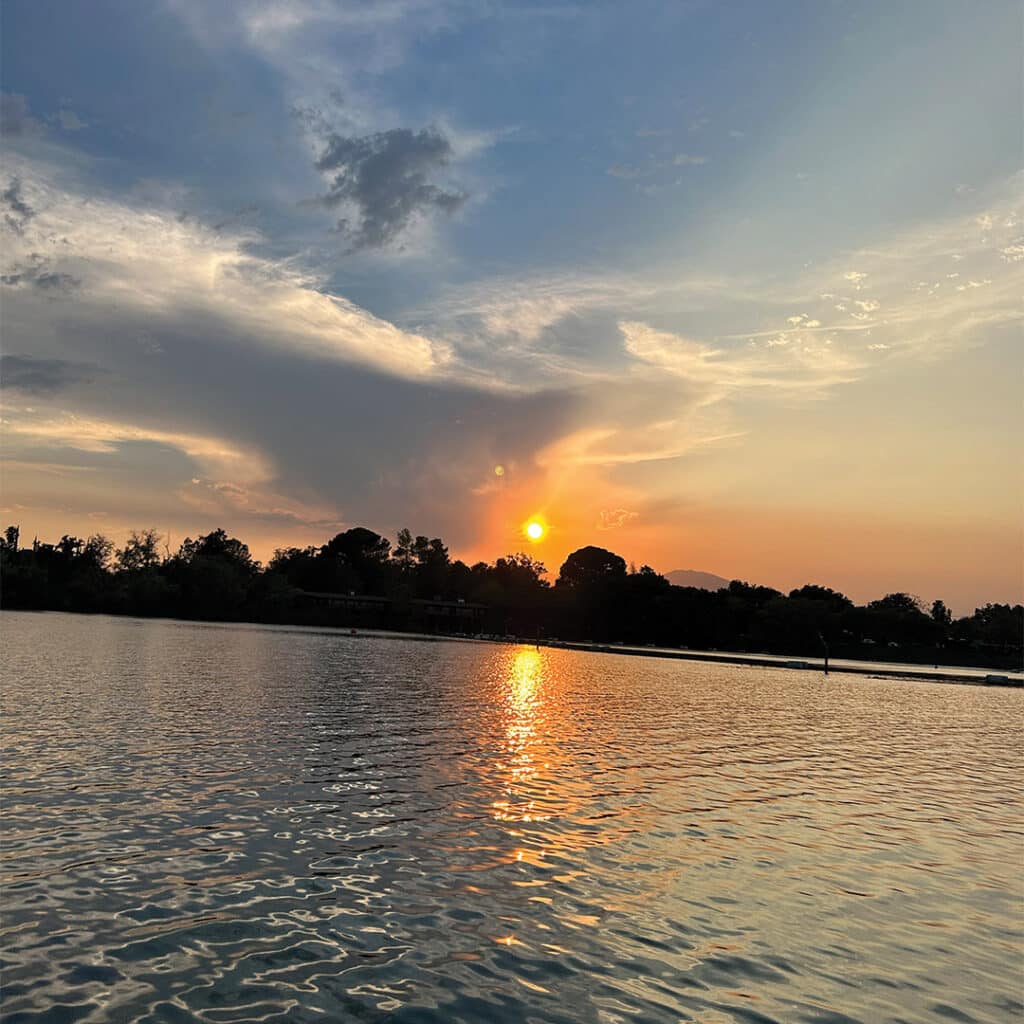 In addition to the popular lower Sacramento, Dahl enjoys taking clients on walk-and-wade trips on Hat Creek, the McCloud River, the upper Sacramento and the Pit River. His personal favorites are the hard-battling steelhead in the Trinity and Klamath rivers. Dahl is fond of Spey casting or "swinging" flies for steelhead, which he calls the "elite warriors" of the sportfishing world. Spey casting, using powerful double-handed rods, was popularized on the Spey River in Scotland in the 1800s.
Regardless of the location, Dahl says he's happiest fishing and sharing the sport with others. "It just frees your mind. Just the camaraderie and the sport, being with other guides, meeting new people out on the water. It's been a major therapy for me."•
www.gruntflyfishing.com