Fiddle Me This
Old Time Fiddlers Keep the Beat…
The music came over here from Scotland and Ireland, then wound its way through the hills of Appalachia before traveling westward. All that time it was evolving, adapting to its new home in songs like "Oh Susanna," "Sweet Betsy From Pike" and "The Fools Of '49."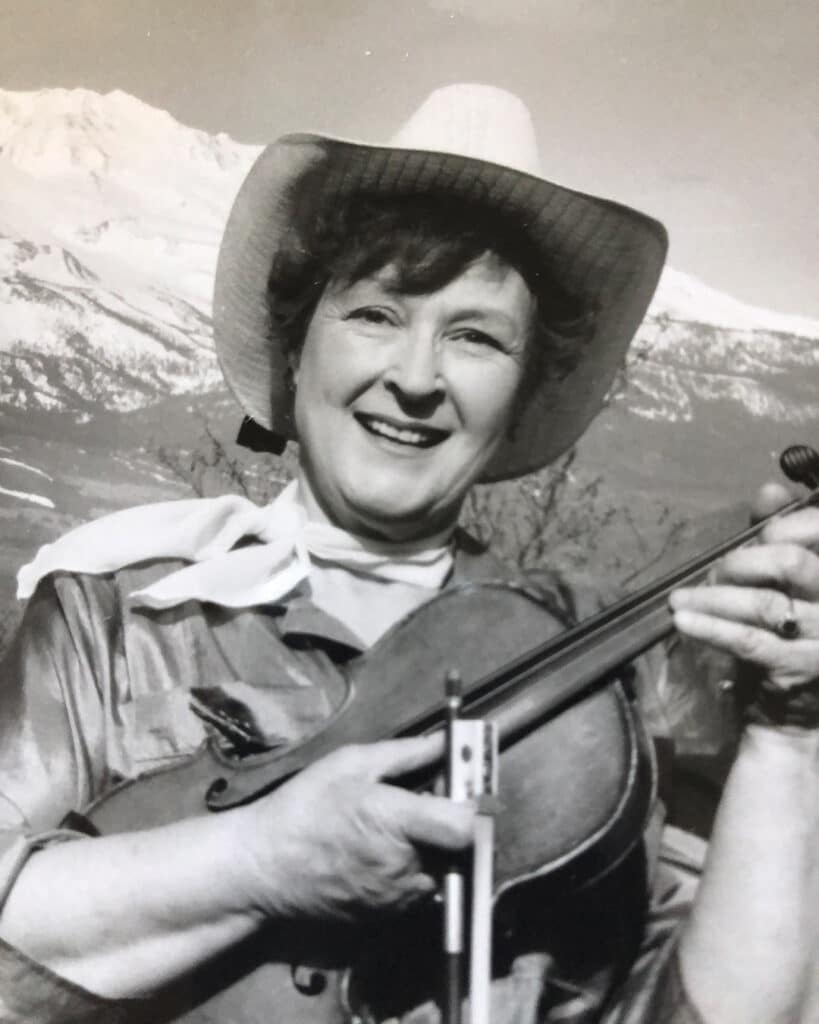 This wasn't music that people just sat and listened to. They danced to it – reels, waltzes, two steps. You just couldn't sit still when you heard its catchy rhythms and melodies. 
Practices varied from one region to another, but it was often the fiddler who took the lead, setting the rhythm and calling out the tunes.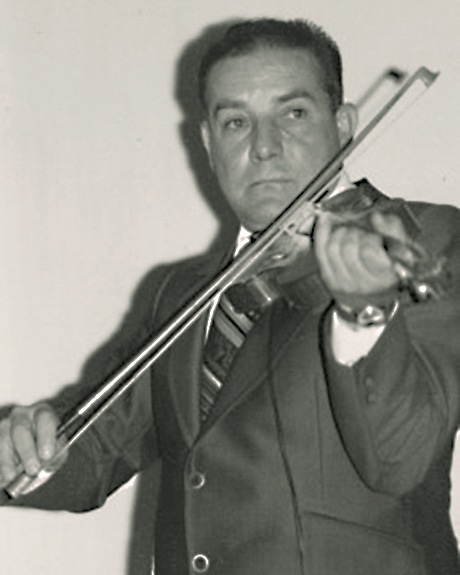 This music, becoming more and more distinctly American, eventually made its way to a remote corner of Siskiyou County, to a place called Forks Of Salmon, where in 1937 a friendly gold miner bought a $10 Sears & Roebuck violin for 8-year-old Henry Chester McBroom. Over several decades, McBroom honed his skills on the instrument and, with four members of his family, formed a down-home band, gradually developing what would become known as the Salmon River Dance Sound. With his wife Erline on the piano, son Dean on banjo and guitar, son Clint on fiddle and daughter Mitzi on bass, the Salmon River Snipers played at dances and weddings, performing lively versions of the "Virginia Reel," "Kiss Me Waltz" and "Muskrat Ramble."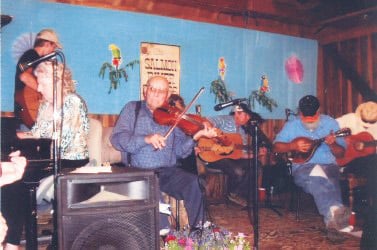 "Our dances could get noisy, wild and loud," remembers Clint.
"Once they started playing they never stopped until the people left or fell over," says a grandson, Hunter McBroom. 
Clint, Dean, Mitzi and Hunter are still carrying on the McBroom tradition, with occasional performances at Forks Of Salmon shows with members of another talented musical family, the Clarridges.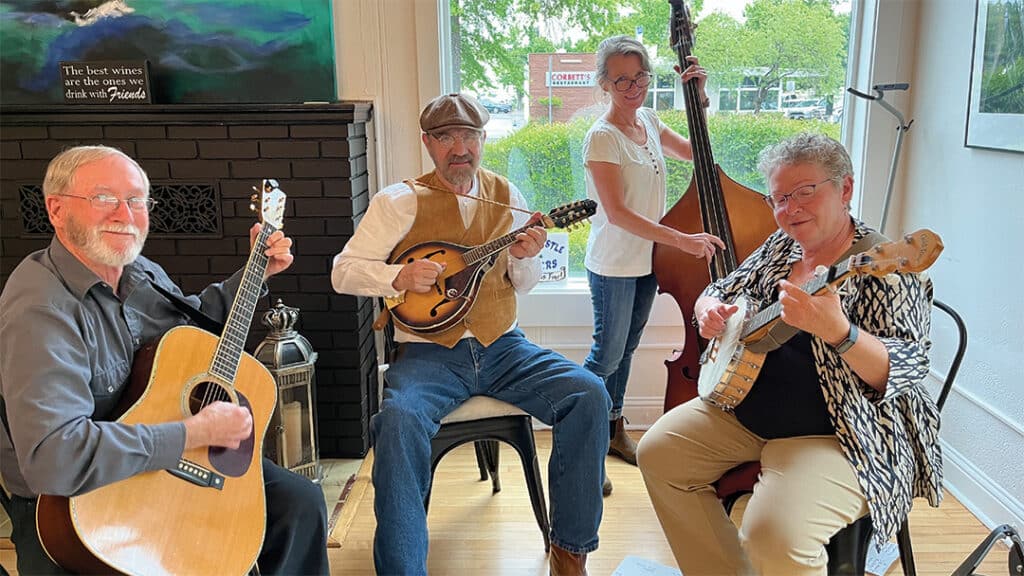 Old-time fiddler Evelyn Horner also comes from a musical family. Her grandfather played the fiddle at dusk-to-dawn dances in the 1890s in Olympia, Wash. Her uncle played fiddle at dances
in the 1920s and '30s. As a young woman, Horner moved from Washington to Northern California, finally ending up in the Mount Shasta region in the late 1980s, where she shared her skills in old-time fiddling with a new generation of fiddlers. With a grant from the National Endowment for the Arts and the California Arts Council, she was able to give free lessons in Mount Shasta. Prior to that, she taught the fiddle for four years at Shasta College in Redding.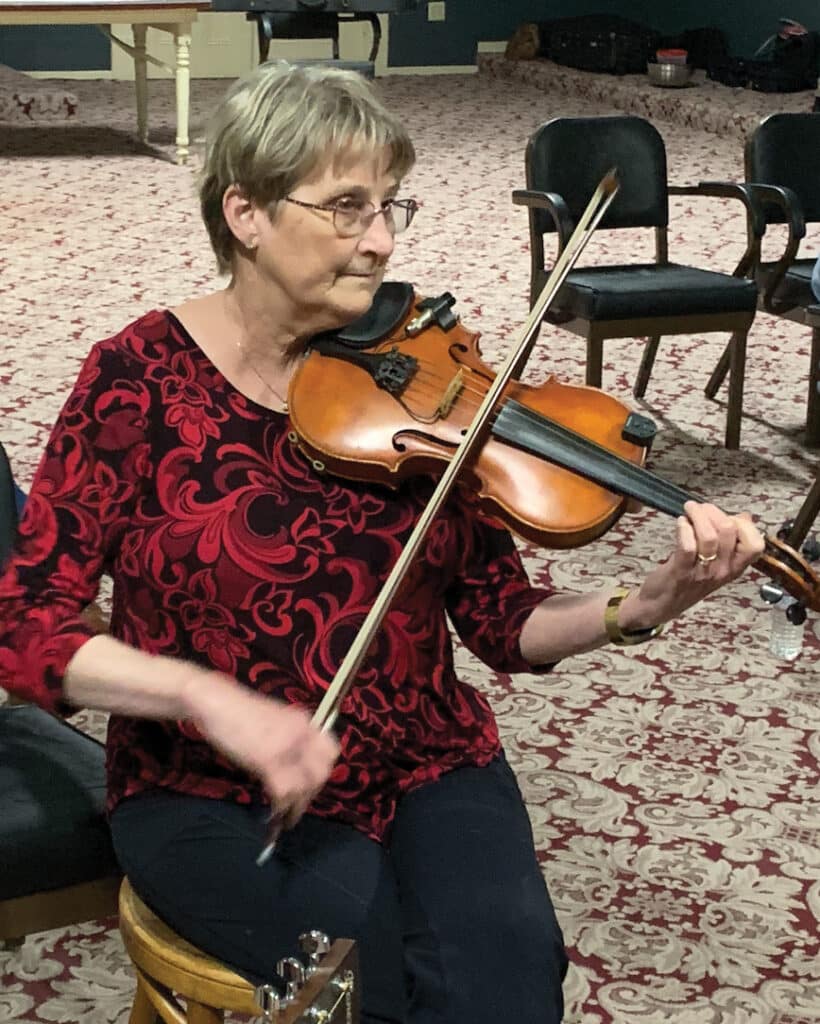 By the early '90s, she had assembled some of her students and former students into something called The Berryvale String Band. The band performed at car shows, July 4thcelebrations and farmers markets. The Berryvale band performed the full spectrum of old-time music, from Irish jigs to Bob Wills' Texas swing. She's up in Oregon now, living near a daughter. At 92, Horner is still going strong, having recently won awards in a statewide fiddle contest.
Pat Scott of Red Bluff, who's 72, has been playing her fiddle for a little over three decades, ever since she fell in love with the instrument after attending a fiddle jam in her hometown. She plays at open mics in downtown Redding sponsored by the Old-Time Fiddlers Association and has performed with a variety of string bands. "For me it's a social thing," she says. "When you're in a band you're dealing with different personalities with different tastes in music. I try to turn it into something cohesive, something that's going to be enjoyable for me, the other band members, and the audience."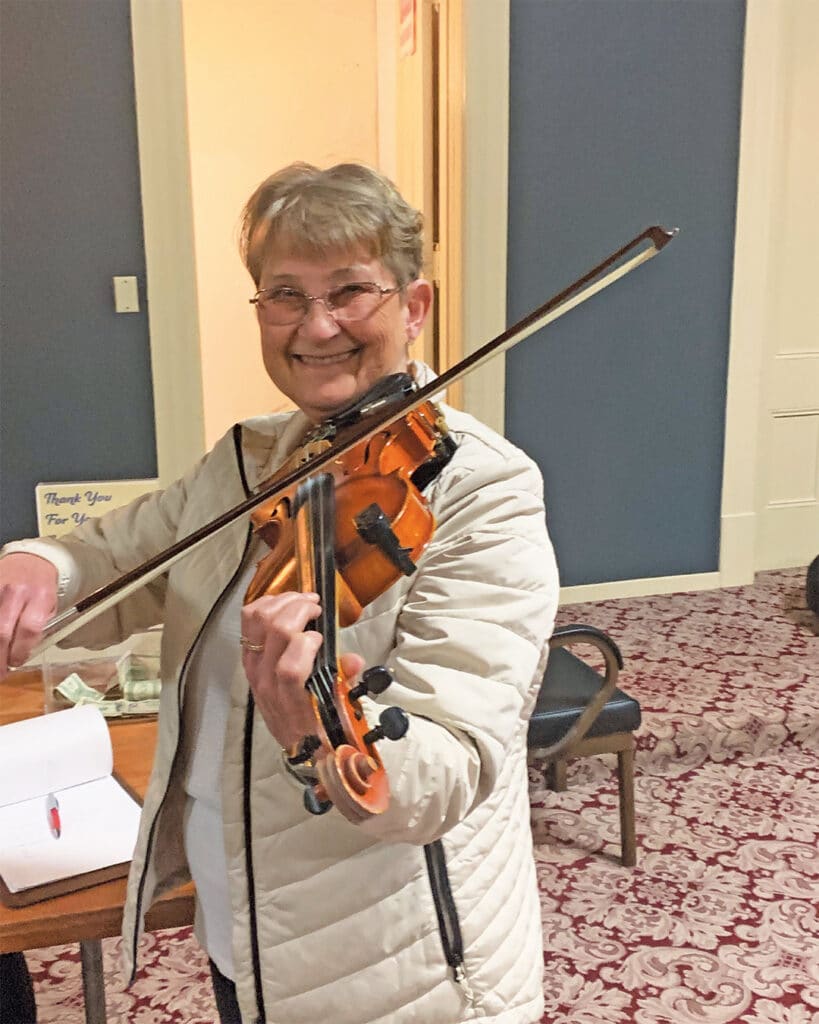 George Fredson is part of a three-member band that sticks closely to the oldest American folk music, which still has echoes of the music that came over from the British Isles. On songs like "Angeline The Baker" and "The Snake River Reel," the Wild Thistle Flower String Band features the old-style clawhammer banjo, with Fredson on the fiddle, two of the instruments that were an essential part of old-time American music. There aren't a lot of venues for that style of music, but the band does play occasional gigs at a winery and tasting room in Redding.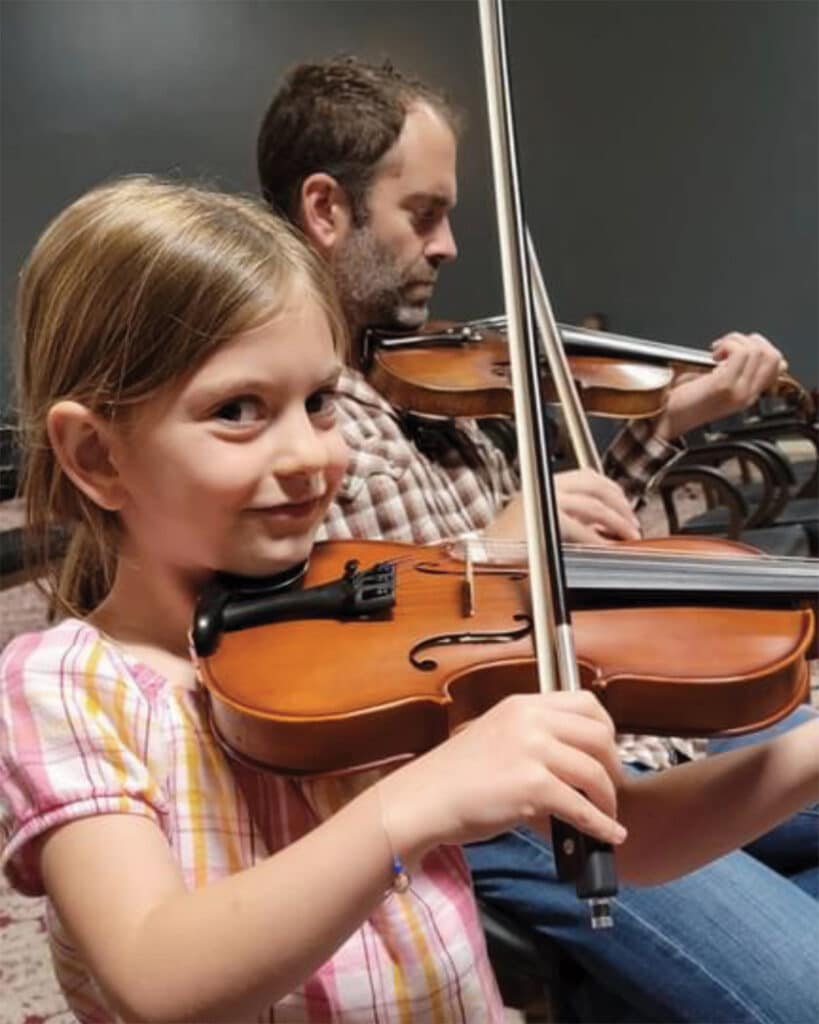 With old-time music, the love-and-romance theme of most commercial music gives way to a much broader range of human experience – love, death, rambling, gambling, seafaring, railroading, you name it. To paraphrase Woody Guthrie, it's music about what folks saw, and when they looked hard enough, they had plenty to sing about. It's music that folks sang just for pleasure on front porches and in dance halls.
As Pat Scott sums it up, "It's just fun to get out there and play it."
The Old-Time Fiddlers' open mics are held on the third Sunday of every month from 1 to 3 p.m. in the Oddfellows Hall in downtown Redding. For more information call 530-604-8706. •