A Bridge to History
The Beauty of Sims Flats…
Sims Flat is rich in history and natural beauty – and definitely worthy of more than a blur-by on Interstate 5.
Tucked into the Upper Sacramento River Canyon, south of Castella and about 45 miles north of Redding, Sims Flat Campground is situated on the spot of a 1930s Civilian Conservation Corps Camp that was part of President Franklin D. Roosevelt's New Deal plan to put unemployed young men to work during the Great Depression.
Sims Bridge – a one-lane steel suspension bridge – spans the Sacramento River and has the distinction of being the first major CCC construction project in the United States. It was completed in September 1933.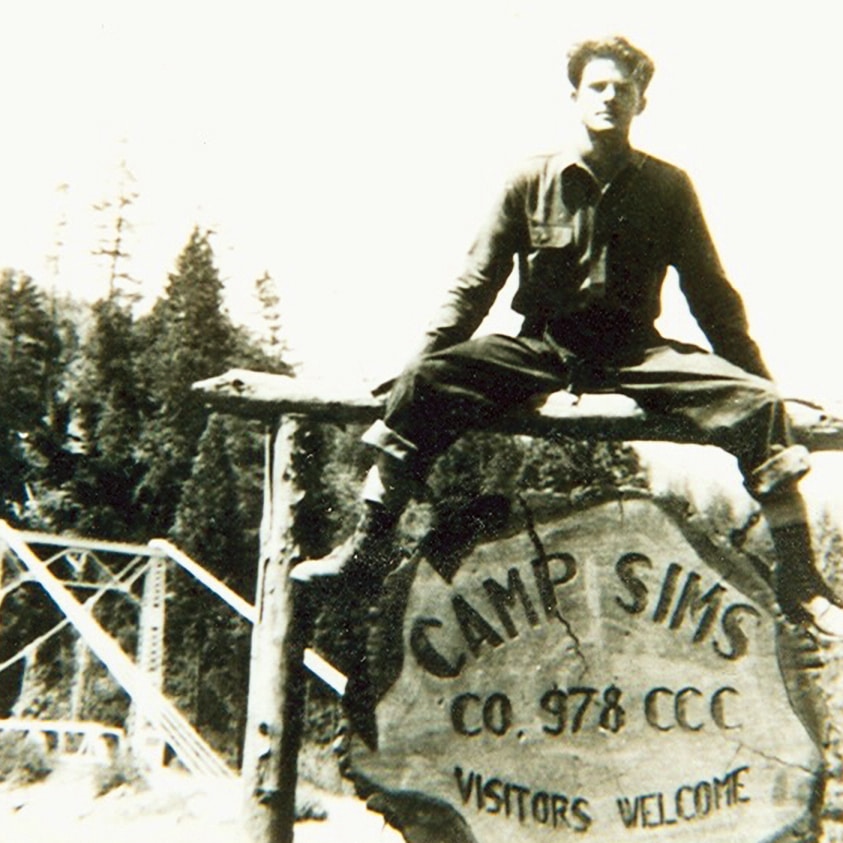 "It went right up. It's an amazing testimony of how those gentlemen did infrastructure in those days," says Marcus Nova, assistant recreation officer for Shasta-McCloud Unit of Shasta-Trinity National Forest. The Forest Service operates the 19-site campground at Sims Flat.
Company 978 of the CCC built three fire lookouts, constructed part of Everitt Memorial Highway on Mt. Shasta and created Panther Meadows Campground on the flank of the mountain. The CCC was one of the most well-known New Deal programs. The CCC Legacy website notes: "It was a mobilization of men, material and transportation on a scale never before known in a time of peace."
"The CCC played an important role in the development of many Forest Service facilities, in addition to the overall effect the CCC effort had in supporting the country in trying times," says Sarah Thibideau, Forest Service archeologist.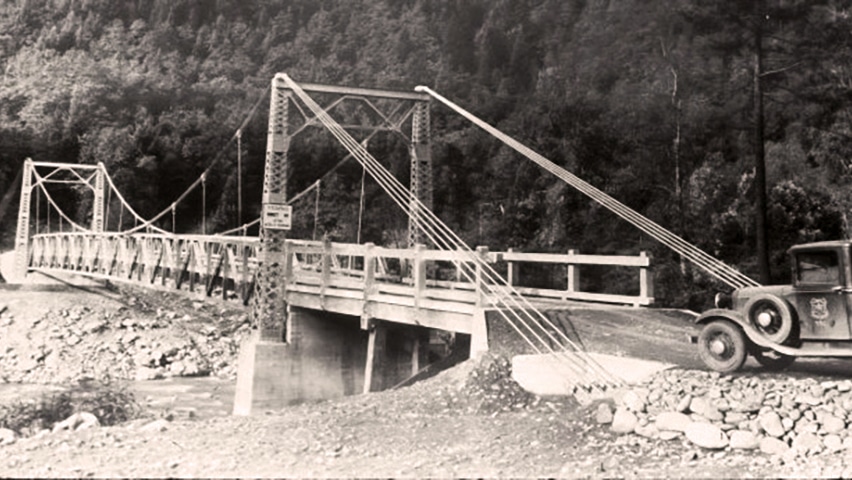 Camp Sims closed in 1939. The CCC was abolished in 1942, with the nation's attention turned to World War II.
Sims Flat is within Nomtipom Wintu territory. Nomtipom translates to "on the other side of the hill west." With the Nomtipom, sustenance, spirituality and culture are all interconnected.
"Our people have been here since time immemorial. This is the place where Creator put us and provided everything that we needed to live and be sustained," says Kenwani Kravitz, who is Nomtipom Wintu.
Prior to European contact, the river and creeks were rich with salmon, and the forests were plentiful with game and plants, providing the Nomtipom with foods, medicines and other needs. Pioneer times, with killings, disease and displacement, were horrific for the Wintu. "Only a small percent of our ancestors survived the gold rush and California statehood," Kravitz says.
However, the Nomtipom are resilient and continue to maintain their cultural connection to the Sims Flat area.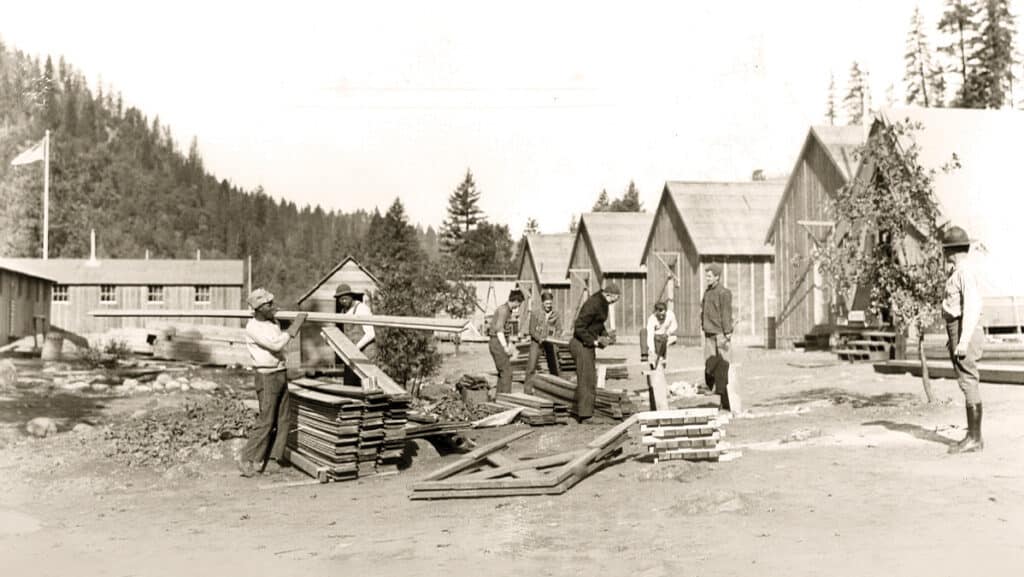 Sims Flat Campground is on the east side of the Sacramento River near the confluence with Hazel Creek. A Forest Service interpretive trail highlights different eras of the area, referencing a Wintu trail and noting rock staircases that once led to CCC buildings, as well as remnants of a sawmill established in 1902.
Sims Flat is named for Sim Southern. Southern came to Hazel Creek in 1859 and built a log cabin on the west side of the river where he and wife, Sarah, raised seven children. It served as a trading post and stopover for travelers coming up the canyon on horse and mule. William Brewer, part of a geological survey of California, stayed there in September 1862, noting in his journal:
"We had a beautiful camp that night among the pines and firs at Sim Southern's. He entertained us with some most marvelous stories of his attempted ascent of Mount Shasta — marvelous indeed to hear, but received with some allowance … In fact, popular testimony was that with him, 'truth is stranger than fiction.'"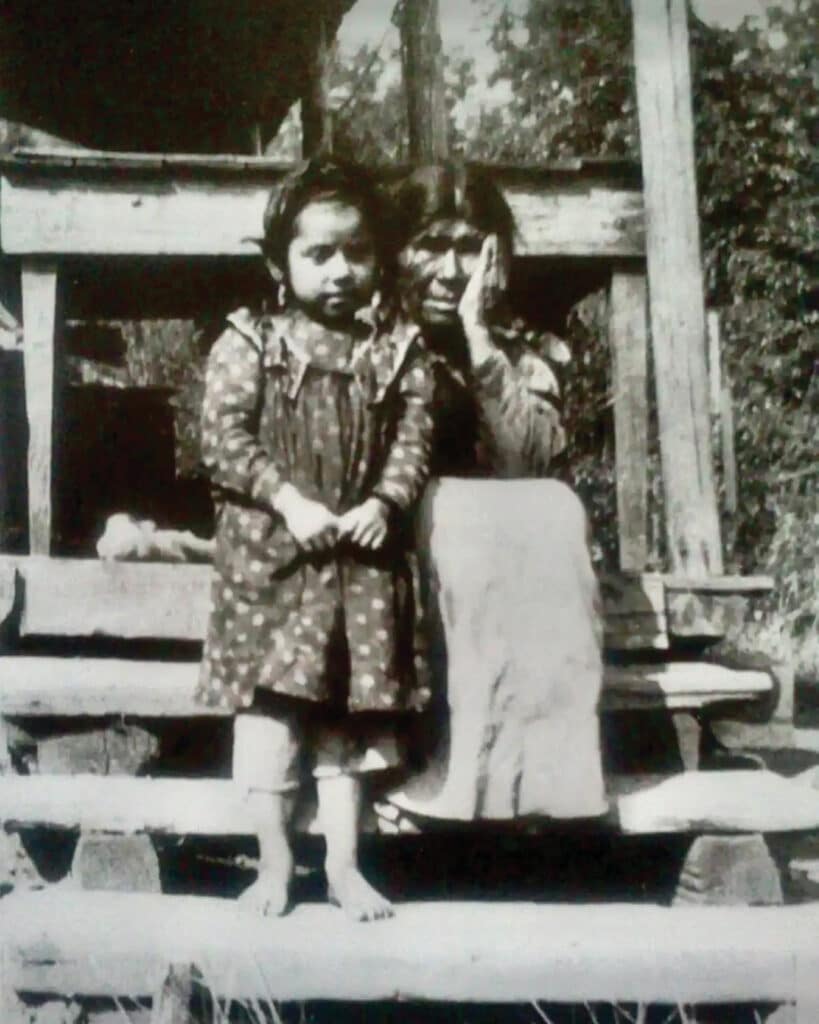 Southern, known as Uncle Sim, expanded his place to a two-story hotel that was a prominent stop on the wagon road built along the river. President Rutherford B. Hayes and First Lady Lucy Ware Hayes spent the night at Southern Hotel and Stage Station in September 1880 while traveling to Oregon. The presidential party included Civil War hero General William T. Sherman. They traveled from Redding in a large stagecoach drawn by six horses, according to newspaper accounts.
The completion of the train line to Oregon in 1887 opened the canyon to more people, and the hotel became a popular summer resort. The railroad named its nearby station Sims.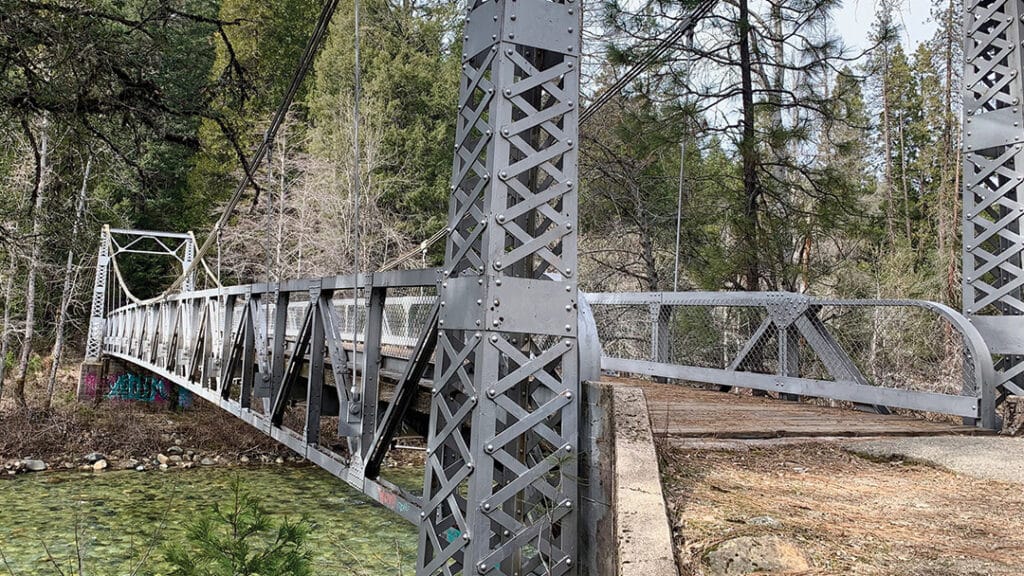 Sims Flat Campground was created in the early 1970s after the public became interested in the abandoned CCC Camp location along the river. The campground has piped water and flush toilets. Camping season is April to November. The first-come-first-serve sites are suitable for small trailers, RVs and tents. Cost is $15 a night. The interpretive trail is open year-round.
Nova, the Forest Service recreation officer, says Sims Flat Campground, right off I-5, is a convenient place to stop to "get some fresh mountain air, take a nice little walk and hang out next to the river … It's a very mellow place to be."
For those who visit, Kravitz says it's important to "have respect for the environment and everything there — to come with gratitude."
Sims Flat
www.fs.usda.gov/recarea/stnf/recreation/camping-cabins/recarea/?recid=6577&actid=29