A Book to Love
Amber Treat's Shop Around the Corner Books…
"It was a dream. . . you think it will probably never happen, but it's fun to think about," says Amber Treat about opening Shop Around the Corner Books in downtown Redding with her husband Doug in December 2021.
Amber had homeschooled her three kids all the way through high school. When her youngest son started taking classes at Shasta College, Amber applied for a job at the library in Redding – her first outside of full-time mothering and homeschooling. In 2019, while still at the library, she started an Etsy shop selling vintage books. While fulfilling orders online, she also began attending events in Shasta County as a vendor, hugely enjoying the connections she made with people through their shared love of reading. "It was way more fun than just listing something, shipping it and never knowing who's getting the book," she says. Eventually she wanted more flexibility and freedom than the library could offer, and in 2021, she quit her job to venture out on her own. She realized there are very few independent new bookstores in Northern California, and says hers is the only one along Interstate 5 between Sacramento and Oregon.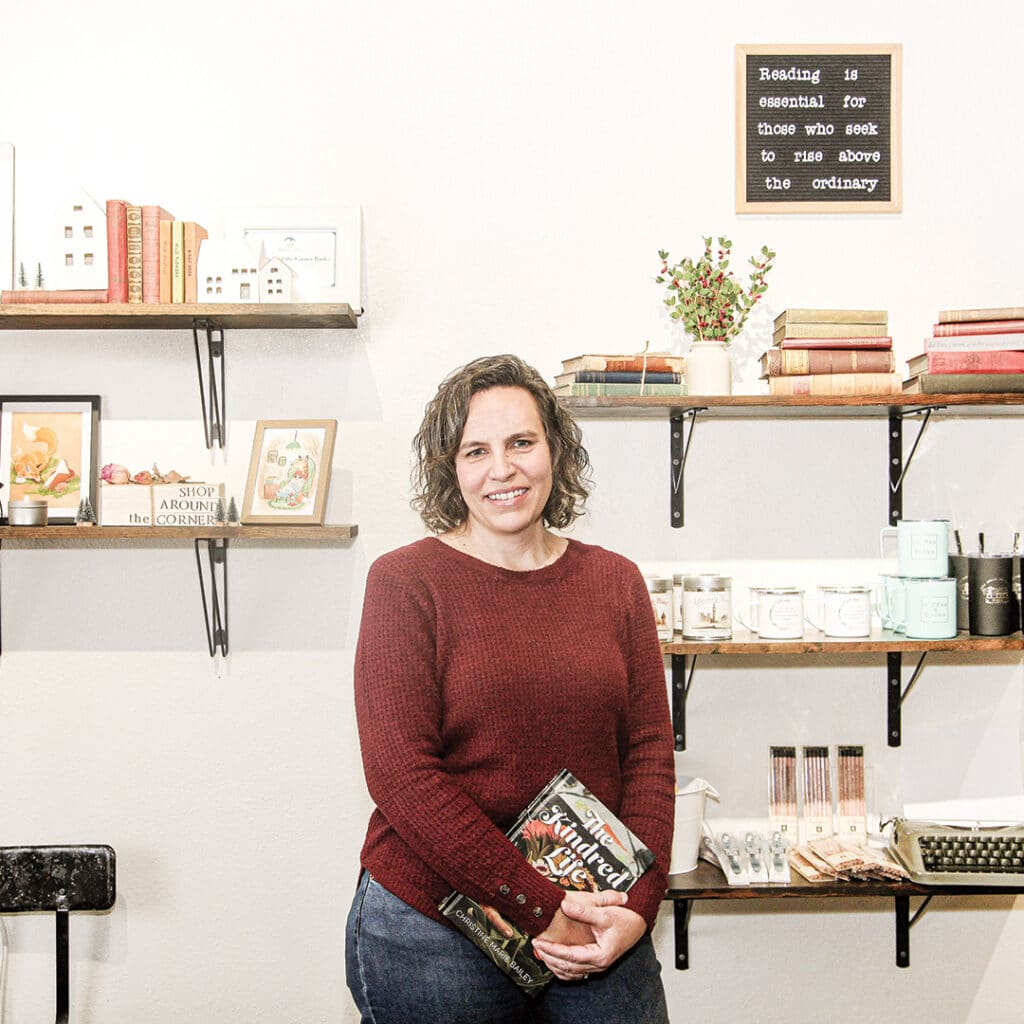 When Amber became serious about finding a home for her bookstore-to-be, she and Doug found a small space downtown that had been her sister-in-law's art studio. "It was really fun for my husband and me to look around and think, 'We can do whatever we want,'" Amber says. Doug, who had constructed homes for 30 years, custom built all the bookshelves in the shop. When deciding on a store name, Amber drew inspiration from a loved film. Some may recognize it from the 1998 flick "You've Got Mail," where Kathleen Kelly owns a small bookstore called Shop Around the Corner. Amber repurposed it as her shop's own name, saying, "It was a favorite movie for years. I always loved that little bookstore."
Amber orders books every week, keeping a mix of favorites she always keeps on the shelf along with new releases that she switches out. Her experience at the library helped her "get to see what people are reading and what they're interested in." She has a running tab of several thousand books that she'd like to have in stock, and plans to have room for more of them in the future. While the shop is small, there is enough space to keep the majority of shoppers happy with what they can find. Amber also orders books upon request, which makes up about a quarter of her weekly order.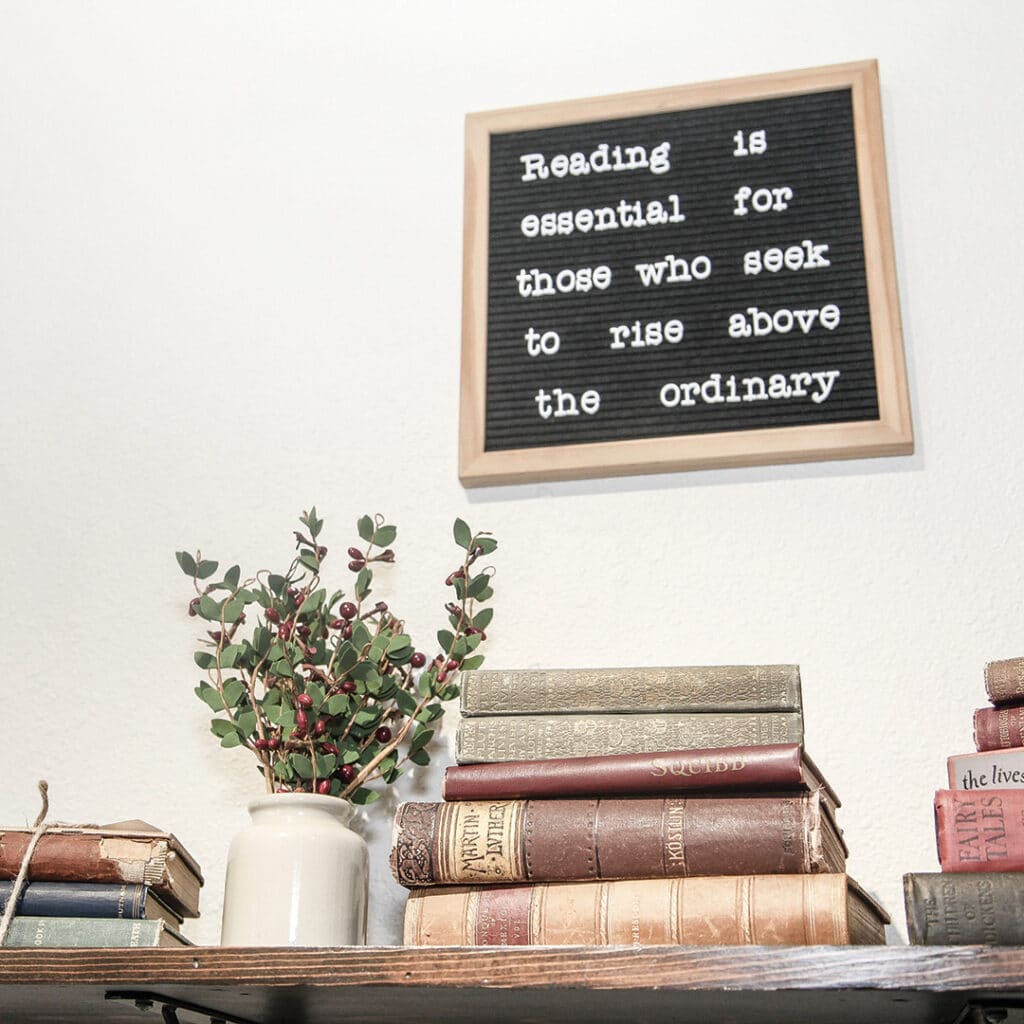 The American Booksellers Association reports that new bookstores are opening all the time, and Amber believes that the personal connections made in a physical bookstore are an important aspect of the book-buying experience. She enjoys talking to customers and hearing stories about their favorite books, and she tries to cater her offerings to their interests and preferences. Regardless of whether someone immediately makes a purchase, being able to browse the shelves and discover new books is a delight for any bibliophile and is likely to add titles to the individual's to-read and to-buy lists.
In addition to selling books, Amber also wants to use her bookstore as a resource for the community, and she has ideas for more book clubs, storytimes for kids, literary analysis classes, poetry nights, writing workshops, and tutoring and literacy programs. She's been given ideas by those who frequent the shop and is always open to suggestions and feedback. Amber hopes to create a welcoming space where people can find the perfect book and relax, but also learn something new and be enriched.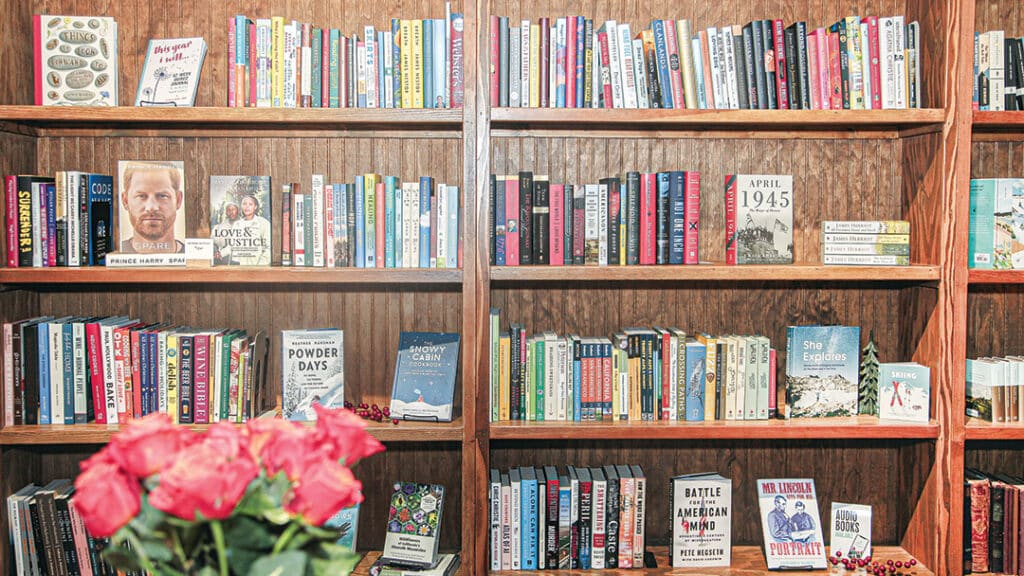 The nostalgia of growing up with bookstores is a big reason she loves them so much, and she sees this among many others as well. "There are a lot of readers in Redding. And there are a lot of people who just love the feel of a book," she observes. The support from the community and her family has been exceptional, and Amber is grateful for all of it. She loves being a place where people can connect with each other and with literature. She plans to continue growing the shop and meeting the literacy needs of the community in as many creative and delightful ways as possible. •
Shop Around the Corner Books
1430 Butte St., Redding • (​530) 410-4596
www.shoparoundthecornerbooks.com
Open: Tuesday – Friday 10 am to 6 pm;
Saturday 10 am to 4 pm
Article Written by:
Eythana Miller was transplanted to Redding from Montana three years ago and has fallen in love with the area. She's in her second year at Shasta College, and loves a good literary discussion over a few cups of black tea.