Parks' Positivity
Giving Back to the Community with Tori Parks…
It's Thanksgiving Day, the morning of the annual Turkey Trot race in Caldwell Park, and Tori Parks is scrambling around making sure the race, a Redding tradition, goes off without a hitch.
This despite losing her husband of 36 years, Dick, less than a week earlier. "When he was ill, he told me 'You crush that Turkey Trot, Tori,'" she says. "It's giving of me, but giving of him to support me."
Those who've been around a SWEAT Running Club event – the John Frank Invitational, the Redding Marathon, the Whiskeytown Relays or the Turkey Trot – have no doubt seen Tori Parks handling logistics. They might not have noticed Dick driving a bus or filling cups, but his impact as her right-hand man extends into his own realm as a decades-long coach and teacher who also touched countless lives.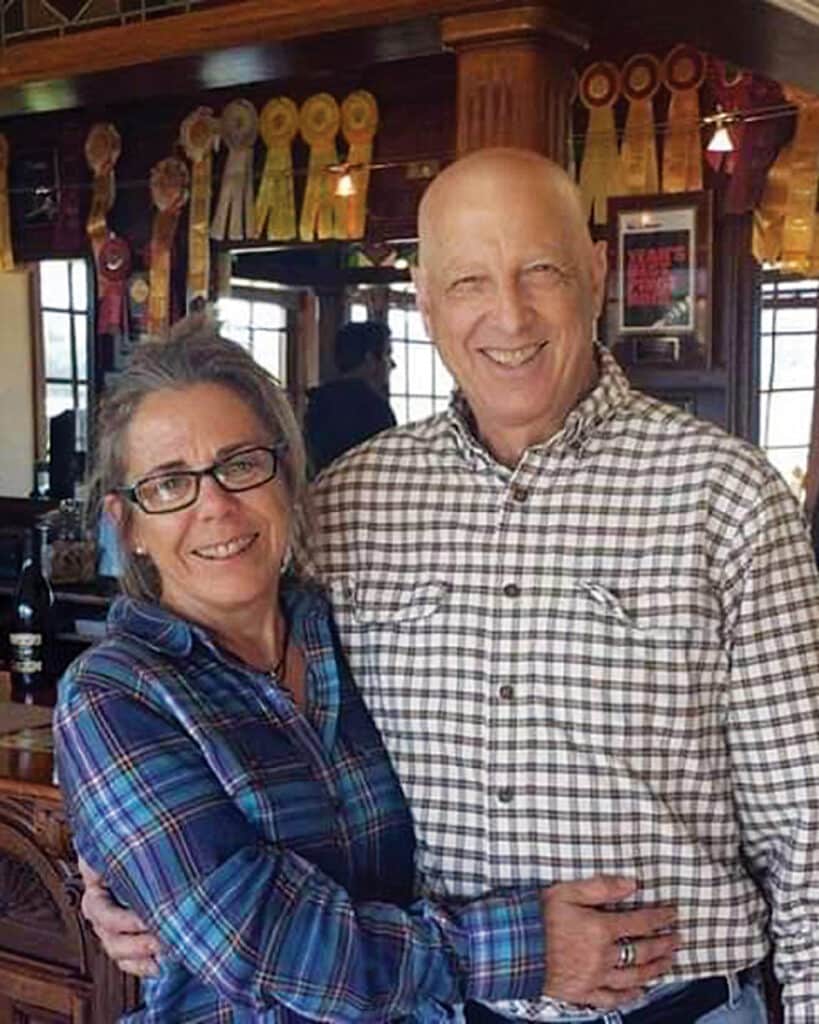 "That's who we were," Tori says about giving back to the community that meant so much to both of them. "It was the foundation of us through the years. He gave so much to the running community and coaching world, all the way back to the '70s."
Thom Gabrukiewicz, who covered outdoors for the local newspaper in early 2000s and remained in touch with the couple after he moved to Wyoming, says they exemplified a deep love and the spirit of giving back to their community. "She is such a positive light and person even in the face of her own tragedy," Gabrukiewicz says. "They always worked so hard to give back. He was her top volunteer and they ran with it. The Turkey Trot is a big example (of how they made things work seamlessly). Year after year, they made sure it went off without a hitch."
And while Tori and Dick Parks were a matched pair in their spirit of volunteerism and community, Tori embodies a lot of the qualities celebrated on International Women's Day, including being a leader in her community.
A Clinical Lab Scientist by trade who worked at Patients Hospital for more than 30 years before moving to Shasta Regional Medical Center, Tori initially noticed Dick seemed out of sorts and drew some blood. The diagnosis came back: leukemia. He fought for eight years through countless trips to UCSF for treatments, chemotherapy, radiation and ultimately a bone marrow transplant. He fought valiantly and rarely complained, Tori says.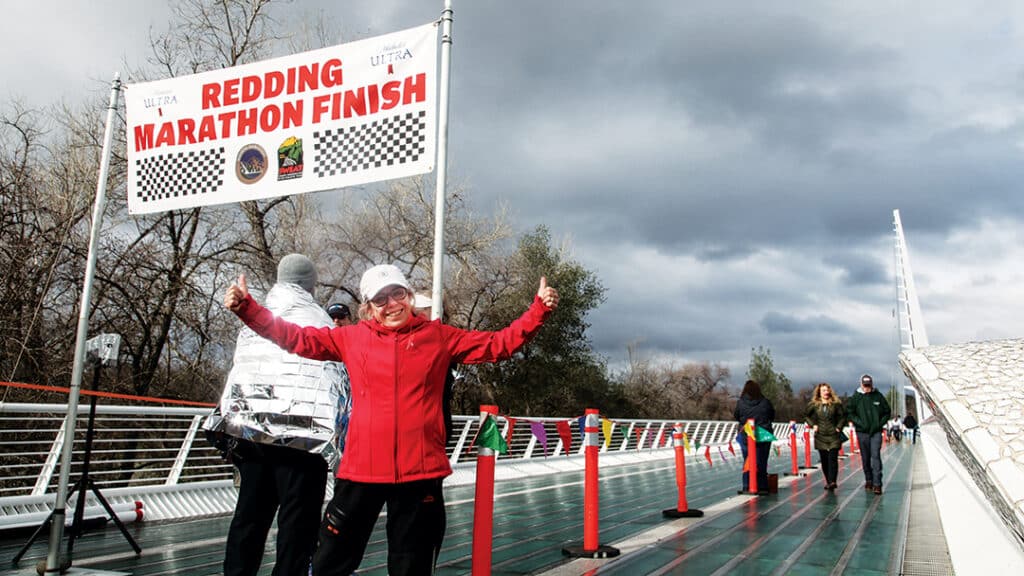 "The man was the most positive force that's ever been in my life," she says. "He was the Parks Positivity. I told him 'I wish I could change places with you.' He said 'No, you don't. You wouldn't be very nice. You'd be too grumpy.' He fought and tried to be strong to the end, but it wasn't the cancer that killed him; he died from terminal graft vs. host."
The Parks found themselves in the North State via the Bay Area and Lake Tahoe. Tori grew up in Burlingame and spent summers in the Santa Cruz mountains. She learned an affinity for the outdoors, swimming, hiking and biking near Big Basin State Park. She met Dick at Alpine Meadows Ski Resort while he was working for a contractor after student teaching in the North State while she was working for a lab in Sacramento. "A year later he proposed and we came back up here," she says.
Dick taught at Central Valley High School and later at a community day school while also coaching volleyball and track and field at various high schools and Shasta College. "Dick was a coach at heart," she says. "His athletes still reach out to me."
He even trained her. "He'd make me do intervals. He'd make me cry and I swore at him," she says with a laugh. Tori went on to run her first marathon at age 52 and has run the Boston Marathon.
It was training at Shasta College where they first encountered some of the original SWEAT members who invited them to run. "We've lost a lot of those older members, like Egon Harrasser, but we have a lot of new blood and kids that keep coming back," she says, pointing to guys like Blake Zufall, a former Shasta High runner who went to UC Davis and still returns to run in events like the Redding Marathon, which he won in 2 hours, 36 minutes and 19 seconds.
He says it was "sobering" not seeing Dick at the finish line this year, but "not surprisingly, Tori was there to congratulate me. It speaks volumes about what's important to her."
Zufall said not only are Dick and Tori pillars in the running community, he and the other up-and-coming runners often felt a paternal love from the couple. "Tori is a mom to a lot of the running community," Zufall says. "They both always made you feel welcome and that's the great part about the Redding running community. And they pioneered making that happen."•