Pretty in Pinc
Restoring History at the Pinc Lady Mansion…
Illuminating an air of elegance, sophistication and sparkle just like Queen Victoria herself during her reign, The Pinc Lady stands tall on 202 M Street in all her splendor, bringing some restored history back to Eureka. This is all thanks to her newest companion/mansion owner Jacqueline Kretchmer, who has tirelessly spent the last few years during the pandemic to "help bring The Pinc's smile back".
Kretchmer grew up in the Bay Area, and spent the last few years at a nonprofit she created called Wonderkind to help young people and students in their quest to run their own businesses. Kretchmer began looking for a space that could help propel Wonderkind's beneficiaries' education, and found an advertisement in a local publication promoting The Pink Lady Mansion for sale. The possibility that The Pink presented seemed perfect for her goals.
"Students age 16 to 18 are underutilized in the workforce, so we are aiming to develop a hospitality and culinary program at The Pinc to keep students here in the community and explore potential careers," Kretchmer says.
However, Kretchmer did run into a few issues regarding restoring The Pinc into a welcoming place again. She had only been to Eureka one time before, and The Pinc needed a lot of work. It takes a special kind of person who knows how to restore a Victorian home, and she was navigating that along with the homelessness and drug use she regularly encountered outside of the property exacerbated by the pandemic. In the autumn of 2020, it took her two months to move into The Pinc because there were no moving rental trucks that would go just one way.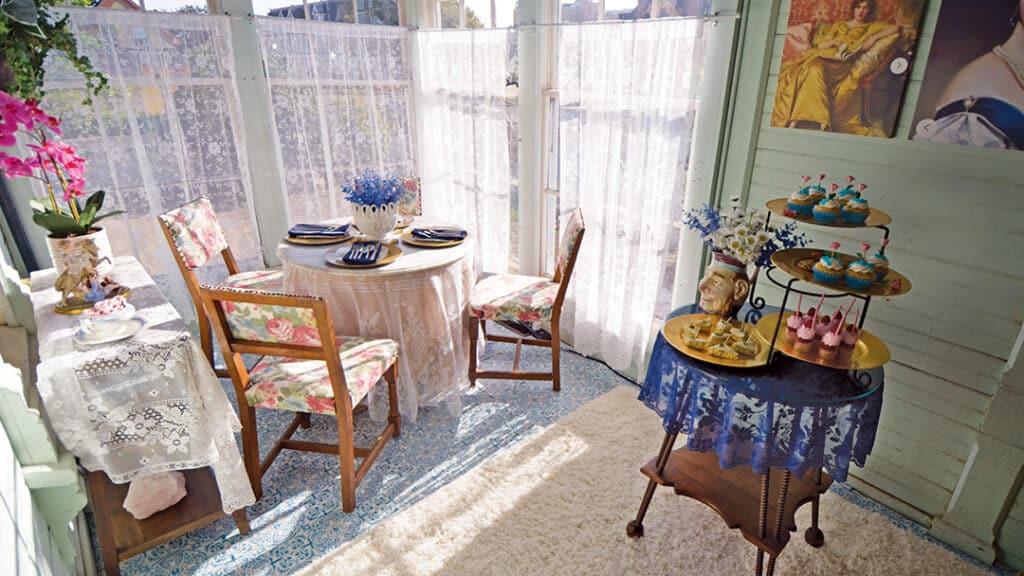 Kretchmer loves many things about Humboldt County, from its coastal weather to the nearby Redwoods and its loads of history. "As a kid, I loved architecture, I loved Europe and went to college in Switzerland. Eureka only has 30,000 people in it, but Old Town is a cultural preserve, and the Redwoods is a UNESCO World Heritage site. I feel like that alone warrants protection," Kretchmer says.
Eureka has hundreds of Victorian homes – including the famous Carson Mansion – but many have changed hands so many times over the last century that maybe a bit of their heritage has been lost in renovations. "So many tourists pass through, they spend 10 minutes here, and they leave. There was no one to educate and share Eureka's story. Eureka is rare – 60 percent of it is Victorian homes," says Kretchmer. Therefore, she is on a quest to restore Old Town's charm and share the value that Victorians give to the community.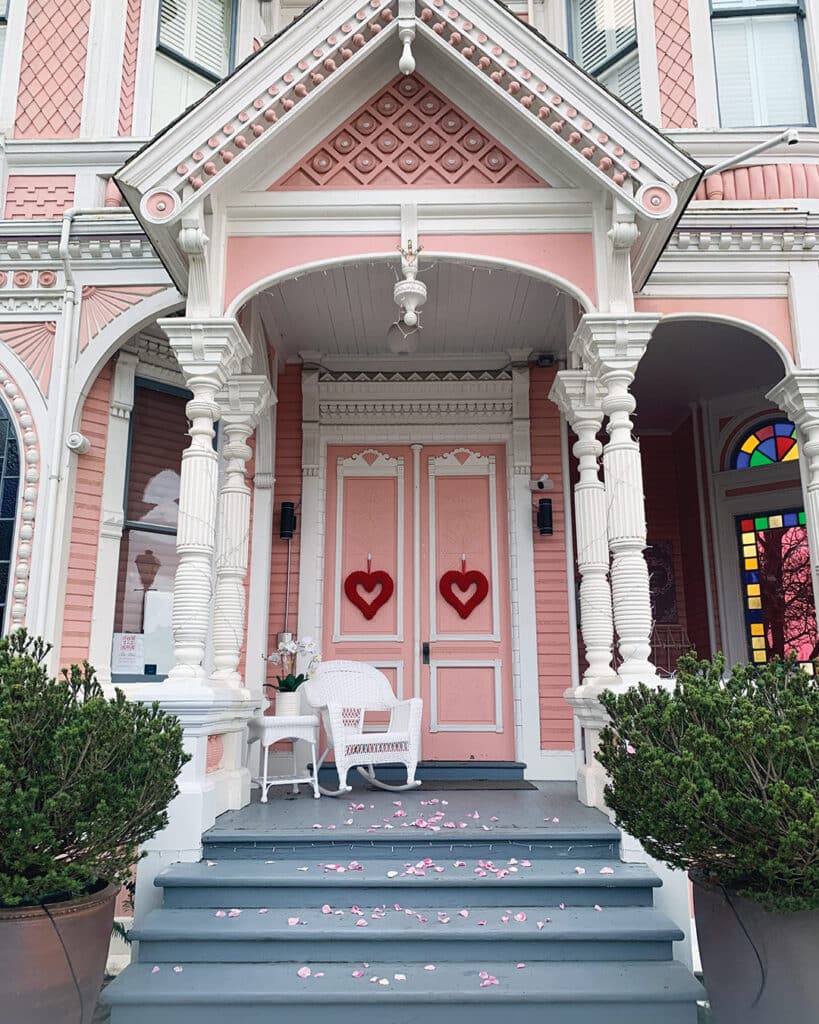 "Queen Victoria – her energy, style and reign – still influences American culture today. She brought uniqueness and effervescence to that era," Kretchmer says. With a certain degree of exuberance, Kretchmer talks about the queen's fertility, vitality and legacy – how she married at 18 years old and had nine children, and was beloved by many in Europe and in India. Kretchmer is aiming to keep her story and the Victorian era alive by offering public tours, a mercantile, guest rooms and a lithophane gallery. The Pinc even has an edible garden, growing tea leaves, apples and muscat grapes.
The mansion also allows Kretchmer to learn more about the fascinating architecture of the late 1880s, with its mesmerizing water-based and stained-glass windows, handcrafted shingles each signed by the workers who made them, and its onion-dome turret.
"Victorians loved stained glass and that water glass, the waviness of the water literally moving through it. The Pinc is this living, breathing thing, and I want to showcase her personality," she says. "When we moved to Eureka, the home was empty, just a complete shell. And I couldn't tell you the difference between new approach or ephemeral. Unfortunately, a lot of Victorians were bastardized over the years and succumbed to rentals and part of the maximalism movement; only a few kept their bright interior colors and trim work."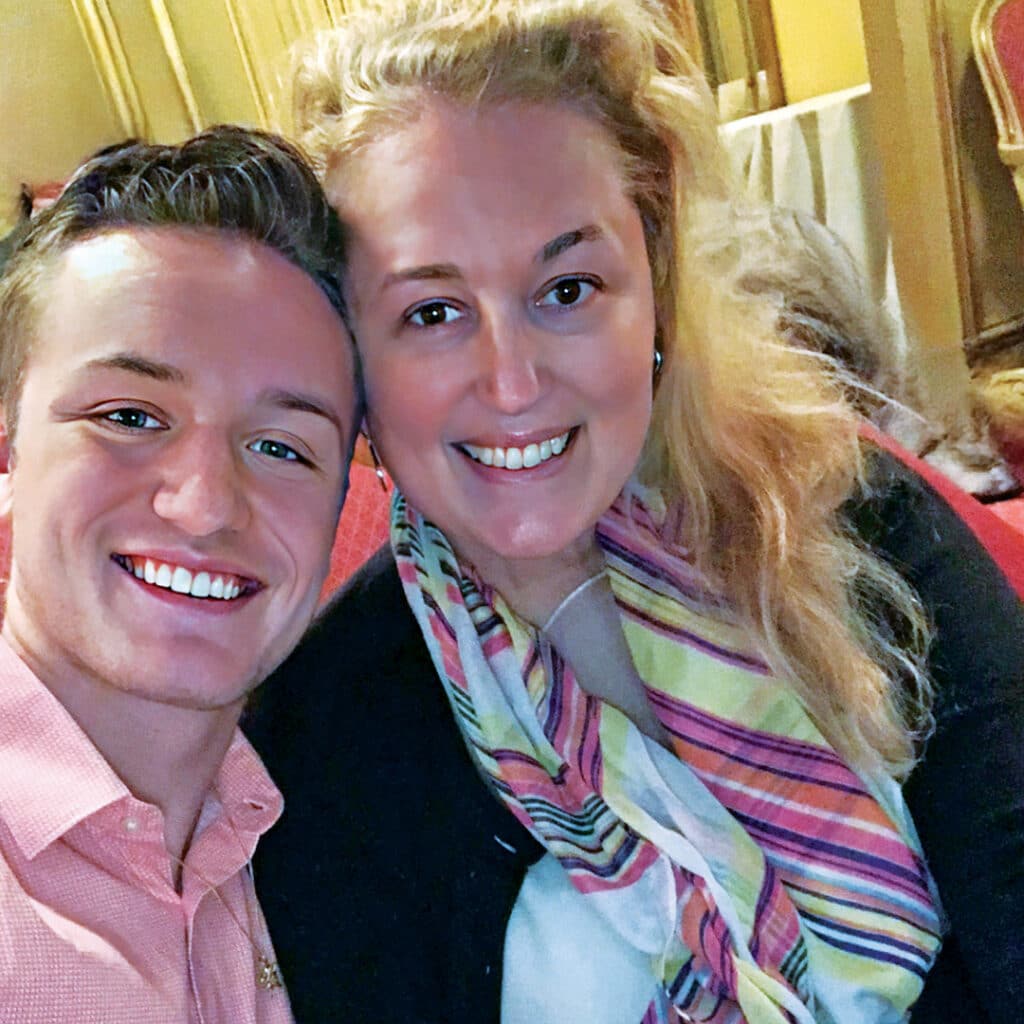 Fortunately, she became connected with "The Craftsman" TV show and woodworker Eric Hollenbrook, who aims to give historic homes new life. Following the three years of transformation, Kretchmer could finally step back and say, "She got her smile back. That's kind of the whole vibe of Eureka. I feel like that was what The Pinc was missing."
Kretchmer is constantly looking toward the future of The Pinc, opening back up in February with offerings that create context around what a Victorian home is, why they're important and what people can do to value and celebrate them. She wants to host champagne/wine tastings, offer doll tea parties for children, and manufacture food with ingredients out of its own garden under its cottage license. "I'm trying to create an environment where everything comes from here and it's a cycle," she says.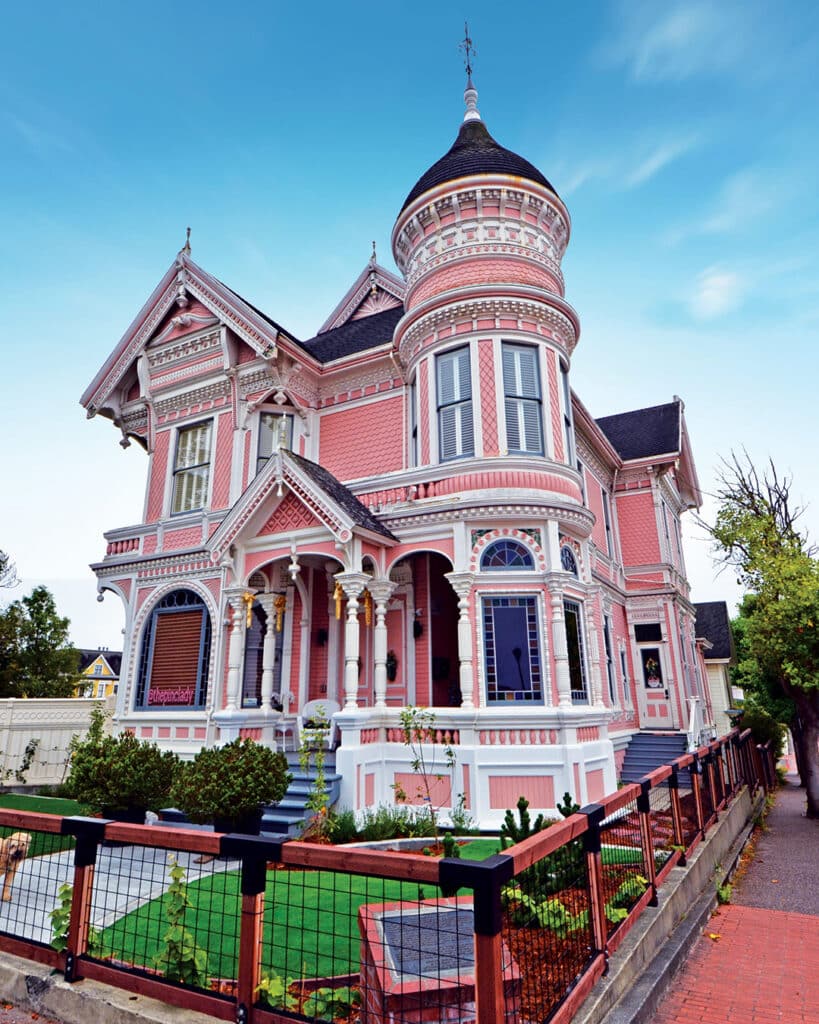 The Pinc was open during Old Town Eureka's Valentine's Festival, where it hosted teas and tours multiple times throughout the day.
"I keep looking up at The Pinc and she's so tall and majestic. My motto now is, 'She makes you look up.' I have in my mind what she has the potential to be. I feel like she gave me an unlimited bounty of imagination. It's a partnership and she's the boss," Kretchmer says with a laugh. •
The Pinc • www.pincladymansion.com
Find them on Facebook and Instagram
THE NAME CHANGE
People may wonder why Kretchmer changed the "K" in "Pink" to a "C" in the mansion's name. She says:
"I've had cancer twice and I lost both of my parents to cancer, so it's very close to me. Also, we have champagne, we're celebrating, we have candelabras… all The Pinc's finest details start with a C. It's a great conversation starter. I couldn't talk about my cancer and radiation until I came to The Pinc, and now when people ask, 'Why did you change the name?', I can bring some awareness to it."