Exquisite Creations
Angelia Boero, Dress Maker…
Imagine falling asleep every night as a child, staring down your mother's sewing machine across the room. For Angelia Boero, it spurred her curiosity for design. Who would have thought that she'd carry that interest to adulthood, and grow up to create beautiful clothing, including one-of-a-kind wedding garments?
At 11 years old, Boero sat down at the machine for the first time and pulled together some fabrics. She didn't ask permission, but as a young creative, she had a natural knack for sewing. Her mother noticed this talent, and the two of them sat down to work together. From her first garments – matching skorts for herself and her best friend – to decades of sewing for family and friends, Boero is a designer and seamstress with a deep understanding of materials. Part of that comes from years of experience and studying at the Fashion Institute of Design and Merchandising in San Francisco.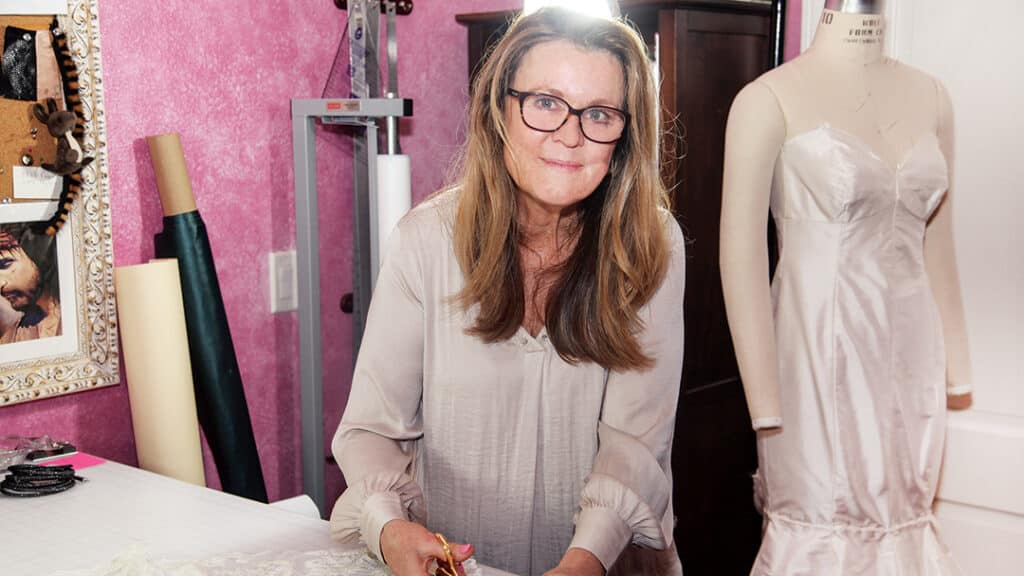 Interestingly enough, it was Boero's daughter who brought home a pamphlet for the fashion school in 2004, briefly curious about it for herself. But it was Boero who enrolled in 2005.
"People don't know that it's not all about design. There are many hats. You can do them all, but you'll burn yourself out," Boero says.
Boero has taken on this challenge before, for customized garments, which are notoriously time consuming. And she's done it with wedding gowns.
"A bridal gown is a very special gown," Boero says. She notes that bridal dresses are some of the most involved garments to make, and it can be a rather emotional investment. Bridal gowns hold a lot of value to brides, and many have dreamed for years of finding the perfect one.
For her own daughter's wedding, Boero designed and created the reception dress. She hoped to make the bridal gown, too, before it had to be tabled. Her daughter shared images of dresses that she liked, and Boero knew just how to tweak the design.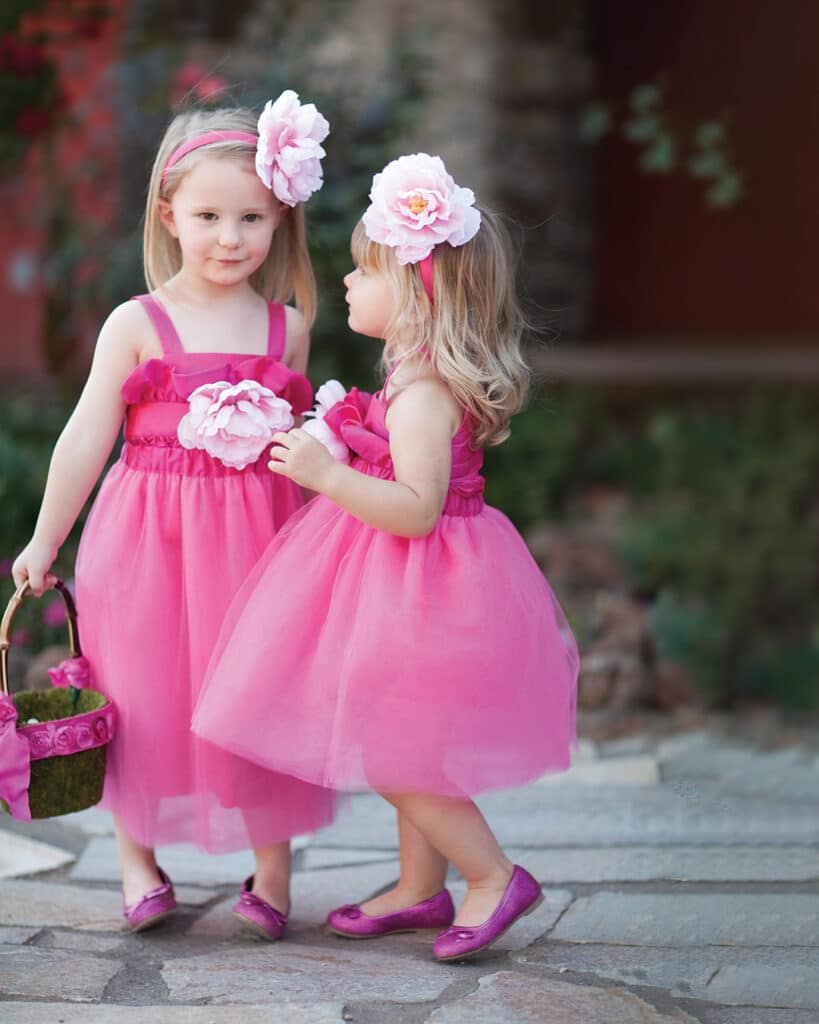 "Throughout this process, I consider myself a well-rounded designer," Boero says. "I know what it takes to do all the steps. In doing that, you find your strengths and weaknesses. I have no problem, the minute I see a piece of fabric, I can envision what it can be."
It doesn't end there, though. From design, there's fabric choice, pattern work, trend research and fit. The process is lengthy, and depending on the detail, it can take a lot of time. If you buy a wedding dress from a bridal shop, Boero says that design was likely conceived a year ago – unless it's couture, which takes even more time to produce.
About 10 years ago, Boero was diving into the bridal industry. She crafted a few unique designs for wedding attire, but after her mother fell ill, she put bridal work on hold. While she's on pause, Boero is not opposed to taking on new clients.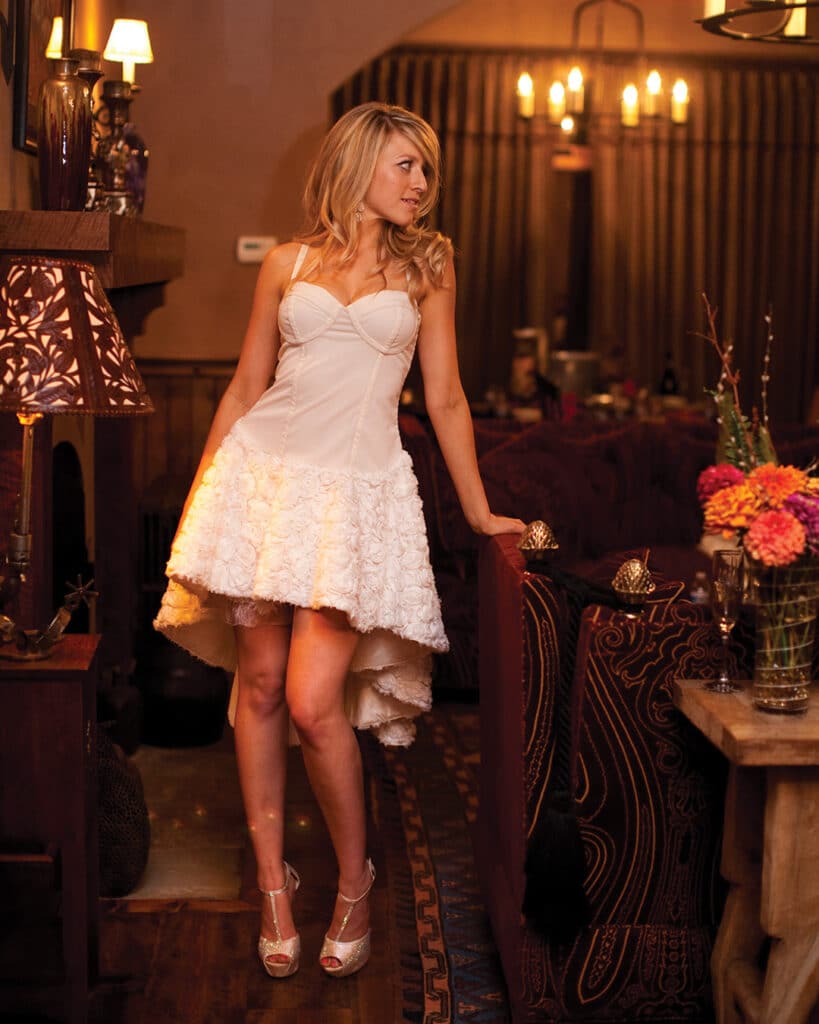 Her advice to brides shopping for wedding dresses? "Fall in love with the dress of your dreams, then try to find it at a lower price," Boero says, joking that other designers wouldn't give the same advice. "You can always find one that's less, take it to a competent seamstress and have them add things that make it comparable to the dress you love."
Wedding days are built of dreams, fantasies and wonderful energy. Boero adds, "You don't have to break the bank. It's your day, but try to come as close to your dream possible without spending all your money."
Article Written By:
Madison Heller was born and raised in Redding, and as a result spent her summers swimming and camping all over the North State. When not writing, she enjoys baking sweets, drinking coffee and spending time outside.