One-of-a-kind
Fashion with Passion at Katwalk Consignment Shop…
Donating to charitable organizations after my semi-annual closet cleanout has been a long-standing practice. However, with gas and consumer prices soaring this past summer, I had to consider an option with the potential for a cash return.
After calling a few clothing consignment stores, I had the necessary information about how the process worked, but felt apathetic about moving forward. I wasn't really sure why — until I called The Katwalk and spoke with owner Marla "Kat" (Kathleen) Johnston.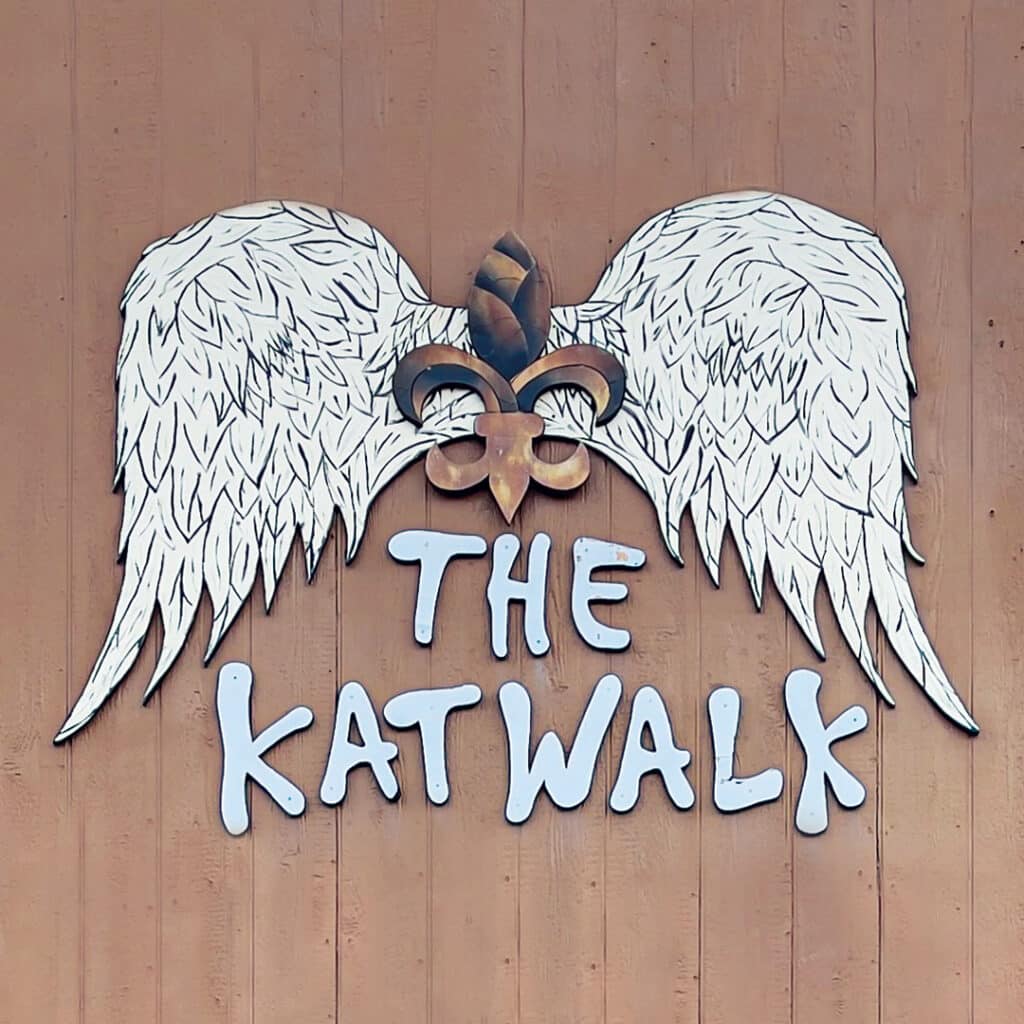 Her passion for fashion and purpose-driven mission — to help women who are going through life transitions identify and celebrate their own fashion style — invited a human connection rather than just a transactional one. Her interest in helping others interested me in helping her, as well as myself.
"I wanted to bring a little bit of LA and New York to Redding in the form of an upscale resale boutique for women of any income level," says Johnston, "especially for women experiencing adversity who may not have the funds to travel to shop, or women who don't like to shop as they get older and their bodies change."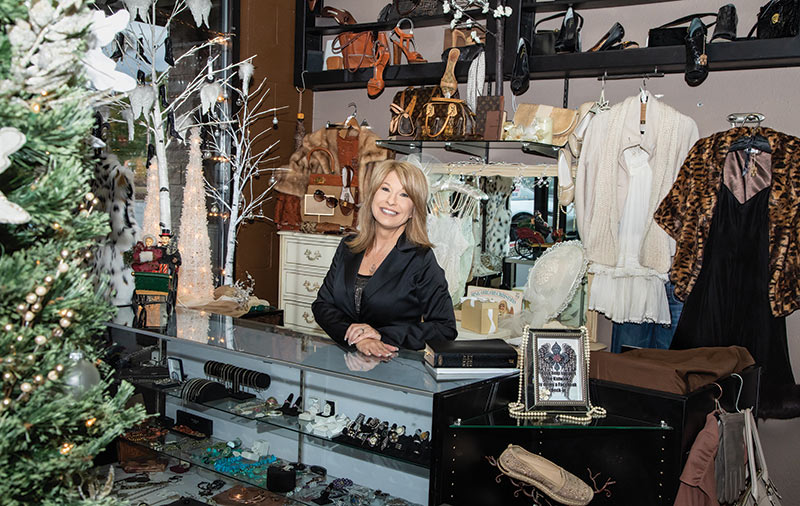 The Katwalk offers an array of brands, and Johnston looks for clothing labels purchased out of town and items unavailable in Redding. "I try to have styles for every age from 30-60 and every size, but I'm often low on large, extra-large and plus sizes, and want to grow this part of
my inventory."
Kelly Ryan, a Redding business owner and long-time Katwalk customer, believes many women don't know their style and don't feel confident when they pick something out. "She's an excellent consultant and stylist," she says of Johnston. "I send professional women to her to get just this type of assistance."
Located in the Cobblestone Court Center, The Katwalk opened in 2012 amidst the growing resale/consignment movement. Although the 2014 closure of Raley's grocery in the adjacent shopping center slowed business, it had picked up again before the pandemic officially arrived in 2020.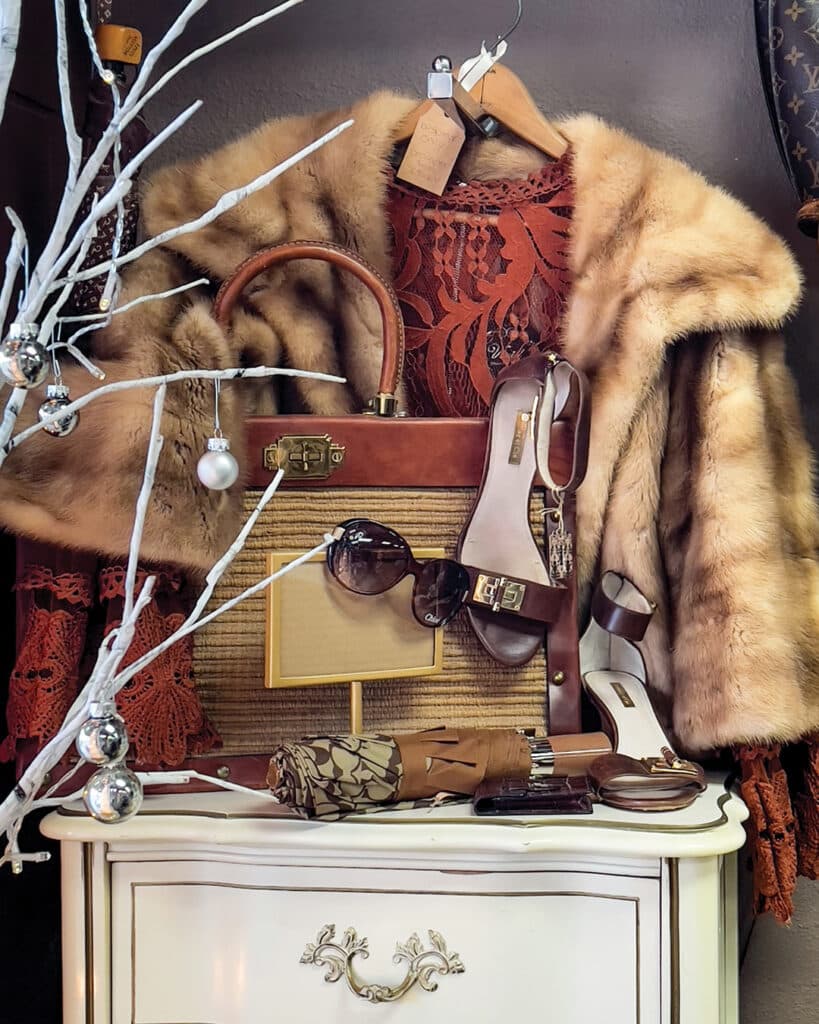 "When COVID hit, it was devastating," says Johnston. "During quarantine my place was broken into and I had about a quarter of my inventory stolen. They came with wagons and suitcases and took handfuls of purses and clothes within minutes," including designer Louis Vuitton and Chanel handbags.
While she was installing a second alarm system, Johnston was burglarized again, this time losing an empty cash register. On another occasion, a woman walked in and boldly grabbed an armful of merchandise before walking out of the store with it. "I went after her and grabbed it back," Johnston says. "I'd had enough."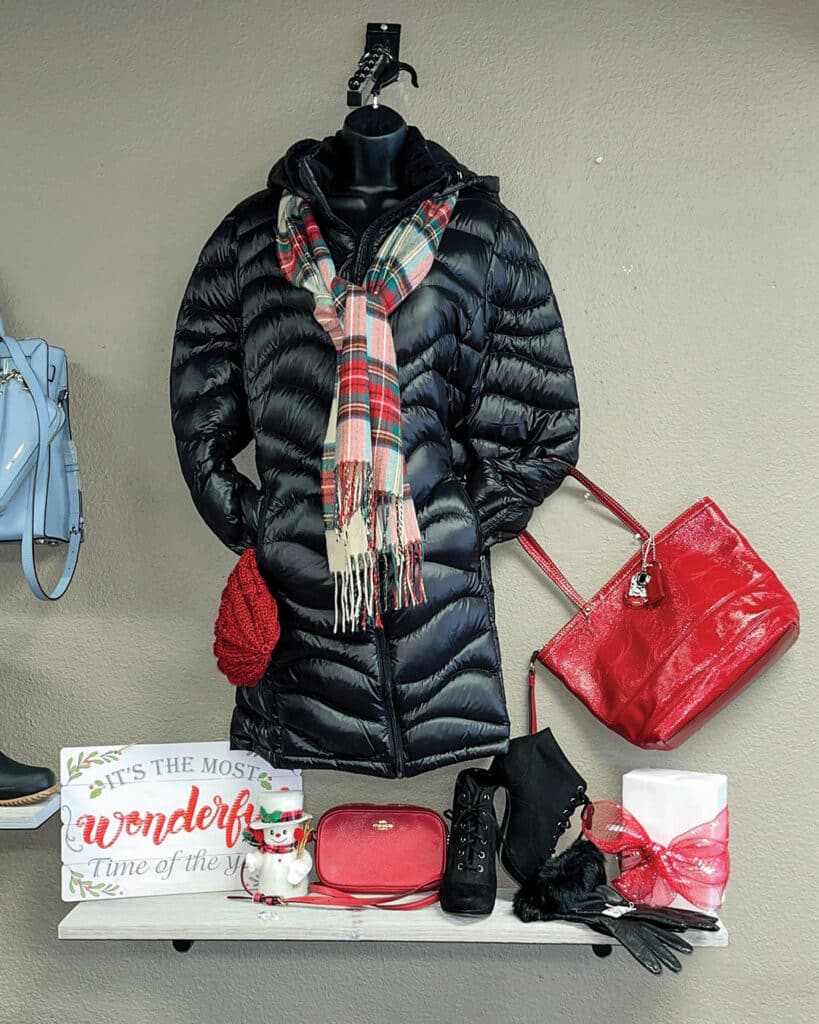 Amidst business challenges, Johnston has persevered through personal illness and the loss of her dog and former store mascot, Gucci, who died in May at age 18. "Not giving up on the customers I've met through the years who count on coming to the store to shop and chat has kept me going," she says.
One of those customers, Julie Dinius, says The Katwalk is her "go-to" for formal wear. She has purchased dresses for each of her three sons' weddings and has also sent a number of friends to the store who were looking for special occasion or "even really cute casual wear."
"When you go to a department store, you see a dress in multiple sizes," Dinius says. "I would rather find a specialty piece that I'm not going to see everywhere and also save money on a dress I'll wear once." Another convenience Dinius appreciates: "She has a seamstress, which is huge for special event dresses."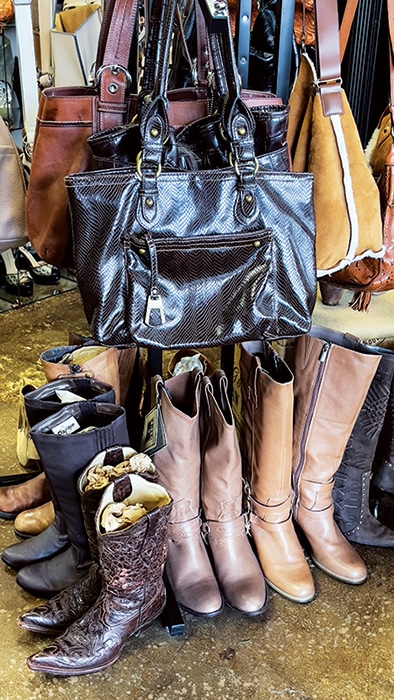 The Katwalk features stylish elegance, with beautiful décor, a tidy appearance and well-organized display sections—from formal wear, little black dresses, hippie and bohemian styles to a classic black-and-white section, designer jeans and tops, shoes and handbags. The dressing room is chic and spacious. "It's important to wear clothes that we feel good in every day rather than have a gazillion outfits that aren't quite right," says Johnston. "People are interested in one-of-a-kind or unique items that fit and look flattering on them."
She offers private party shopping events and, in response to customer demand, has recently begun booking one-on-one fashion consultative appointments. Purchases through December 31 are eligible to enter a drawing for a complimentary, one-hour fashion consultation.
Perhaps Ryan expresses it best when she says, "The Katwalk is an upscale store with hometown hospitality."•
The Katwalk • (530) 351-1111
Find them on Facebook
Article written by:
Claudia Mosby is a Redding-based freelance writer. She is the founder and director of The Expressive Spirit, a wellness company in Mt. Shasta offering spiritual direction, arts and nature-based activities and consultancy for grief and loss.