A Holiday Challenge
Finding Connection with The Adventure Challenge Books…
As I sat down to interview Ben Day, CEO genius of Redding's rockstar start-up company, The Adventure Challenge, I expected to talk about its impact. In terms of impact, The Adventure Challenge is set, to be sure. They've got the numbers. They receive hundreds of testimonials each month about saved marriages, restored friendships and reconnected families. The Adventure Challenge churns Netflix zombies into adventure junkies. The book has 50 creative, relationship-building, scratch-off adventures — once scratched, they must be completed. Adventures are had and people come together. It is sold in Europe, Australia, New Zealand, wherever adventure can be found. But that's not where the conversation took us. We bypassed London, New York and Paris and instead we talked about one city, our city — Redding, California.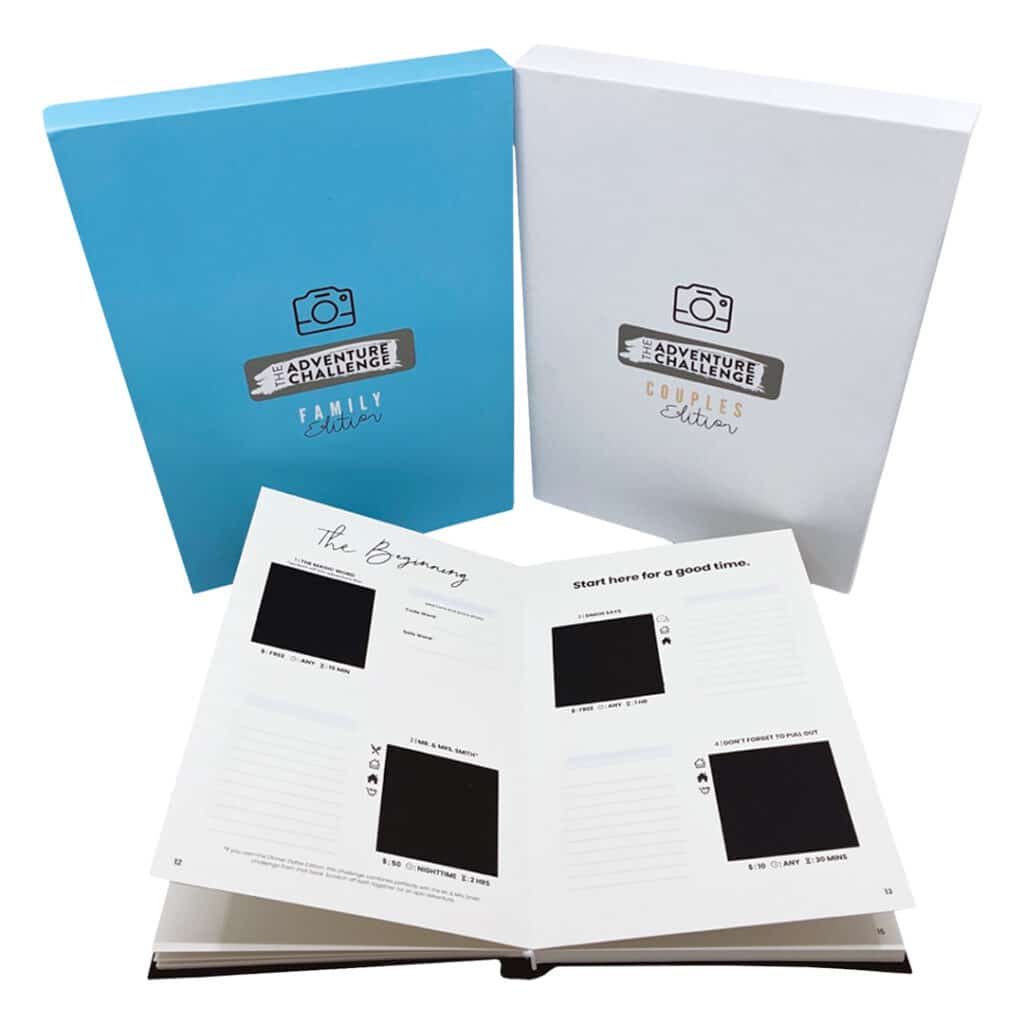 We could have talked about the worldwide impact. In just under four years, The Adventure Challenge now has 55,000 followers on Instagram and they've been featured on "Ellen." But the Redding crowd is seeing first hand that you can be from Redding and make a difference internationally.
You have to be tenacious to make it through a NorCal July, and that tenacity is required to see a small business create an international riptide. Day, a Redding resident for 15 years, knows the meaning of tenacity. In his words, about once a year there's always a new law or some situational change in the industry that threatens to crumble a start-up. It's just "perks of starting a business," he says. Being a successful start-up means innovating, finding ways of keeping your cool and outlasting situational fires — just like a Redding summer.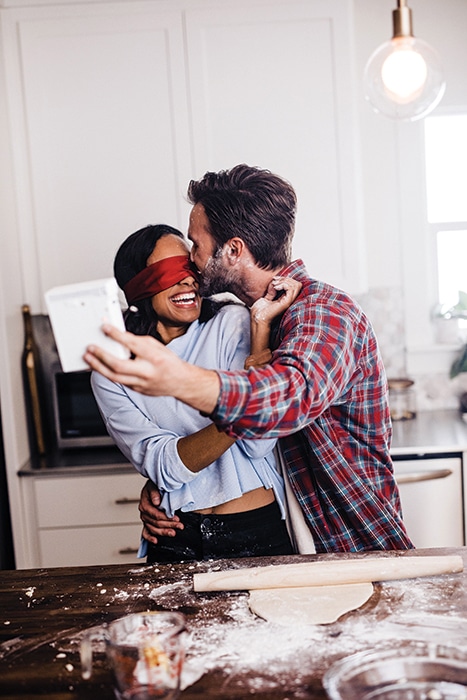 Day explains how to look for a solution around the problem: Look with the faith that you will find it. "I use the word faith — different than arrogance," he says. Faith doesn't come naive. Faith isn't a cocky ignorance of the facts. In Day's words, "Be real with the problem." Maintain a humble confidence that amongst the difficulty and hard work, a solution will rear its head. Have faith. It's this unique paradox posture of realism and serendipity which marks a CEO. It's faith. Faith makes a CEO ready for the big leagues.
This belief remains at the heart of the company's culture. Emma Kantor, head of the customer experience team, says that from the start, "people just believed in me. I've had mentors… [who say] we believe in you. We think you can do amazing things." If The Adventure Challenge's mission is to bring people together, it's also their method. "It has given us the mindset that anything can happen if you believe and if you fight for it."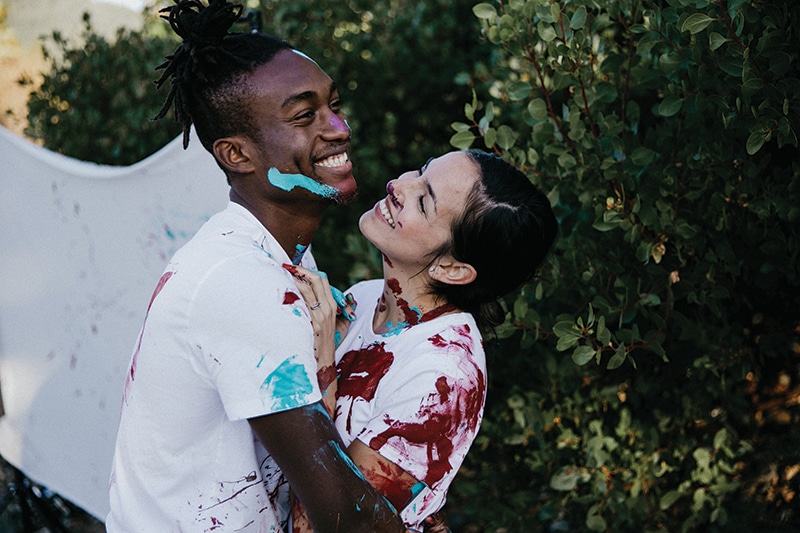 This is how the company was built. Bryant Ellis, the company's co-founder, thought of the original idea, dreaming that his idea might lead to a side stream of income. But "people believed in him," Kantor says. "Other people believed in what he envisioned, and anything can happen when there's grace on an idea or vision with it." Ellis's creative idea gave Day faith in where the company was headed, and today, Ellis's dream is a multi-million dollar business.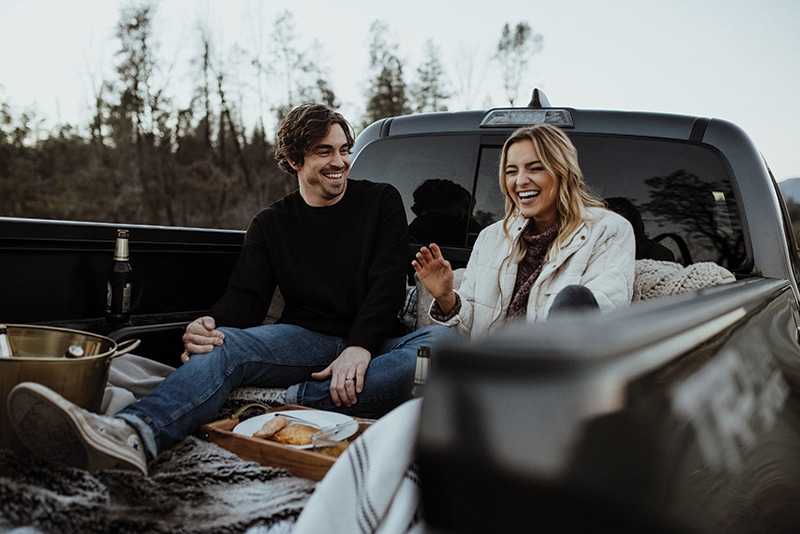 Not every Redding business will go on to be featured in Forbes magazine, but The Adventure Challenge shows that tenacity can set a business on a successful trajectory. It's a compelling story on how to become a hometown rockstar company: Maintain faith, keep pushing, be real with problems that arise, but never lose the belief that the smoke will clear. After all, we're pretty good at that. •
www.theadventurechallenge.com
Article written by:
Ben LoCascio writes children's curriculum at HeartSmart TV. His senior thesis was awarded highest distinction and an enthusiastic Zoom wave at Brandeis University. It was COVID. Ben lives in Redding, and you can find him in front of any nearby espresso machines, thinking about having just one more cappuccino.