Dreaming of a White Christmas
Diamond in the Rough: Coppervale Ski Area…
Between Westwood and Susanville, a little-known ski area called Coppervale sits on a plot of land at a 5,200-foot base elevation. Its peak elevation is at 5,820 feet, offering winter sports enthusiasts 740 feet of vertical drop from its north face. Its rope tow and spring-loaded Poma lift, donated by Palisades Tahoe/Alpine Meadows in 1977, serve eight trails, a halfpipe and terrain park.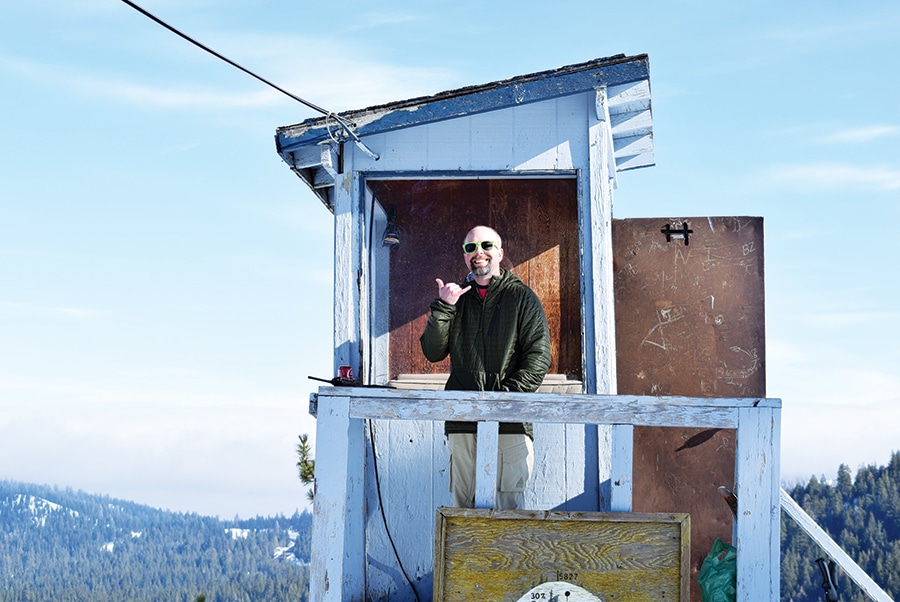 Coppervale was formed in the late 1930s (around the same time that Lassen Ski Area got started) by the people who lived in Susanville and Westwood. They carried skiers up the mountain by way of a
rope tow that was powered off a car axle chained to somewhere on the summit. The ski area's first lift operators consisted of whoever hiked up to the top of the mountain first with gas to be able to fire up the engine.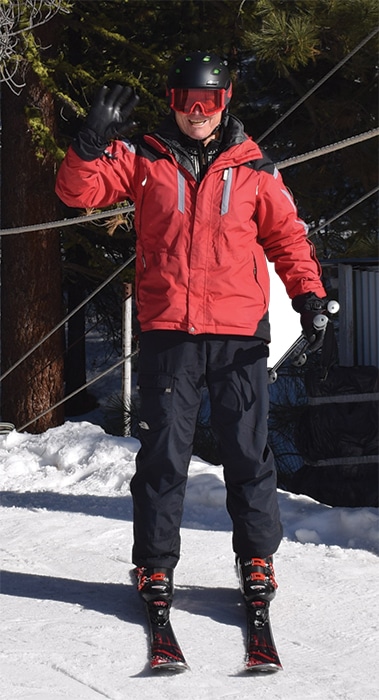 Coppervale is seemingly off the beaten path, located on a parcel that used to be a Caltrans maintenance station near Westwood and 20 miles west of Susanville on Highway 36 at the bottom of Fredonyer Pass. A snowmobile/off-highway vehicle park is near it as well as remnants from the old 101 Ranch.
Lassen Community College took over operations of Coppervale Ski Area in the 1940s and began teaching ski lessons, naming the hill after an old copper mine in the region.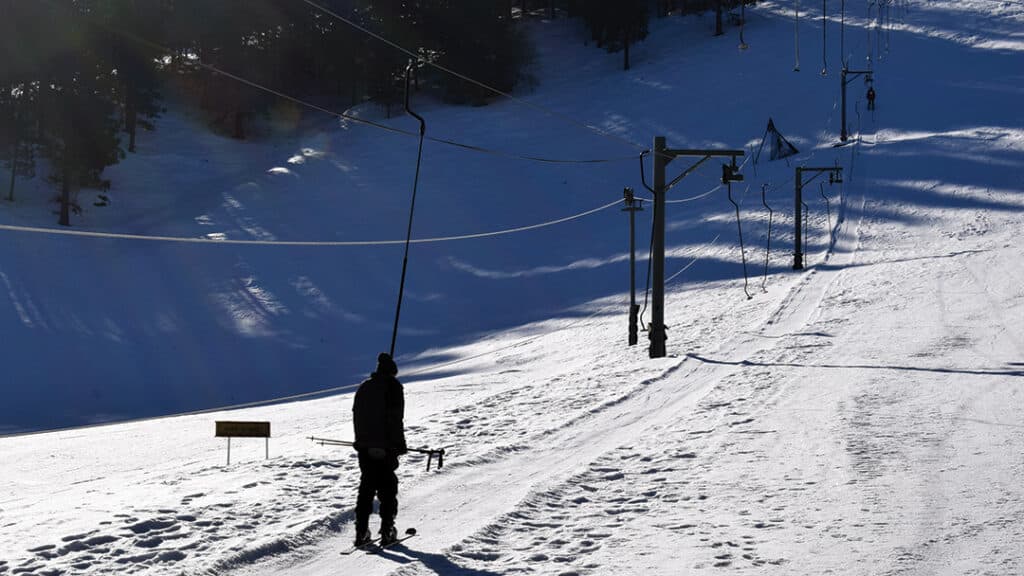 "I think the college saw this place as an asset for the community and didn't want to see it go under," says Coppervale Mechanic Brennan Holquin. Over the last few decades, the college replaced the rope tow with a new engine and moved it to the bottom of the ski area. It now carries intermediate skiers and snowboarders to a quarter of the way up the mountain and releases them in a flatter area so that people can more easily practice their turning and stopping (or for skiers, their pizza and French fries).
A few days before the air temperatures dropped and the snow started falling in the southern Cascade Range, Holquin had just finished coordinating a lift cable splice on its Poma, the first time it has been done since its installation.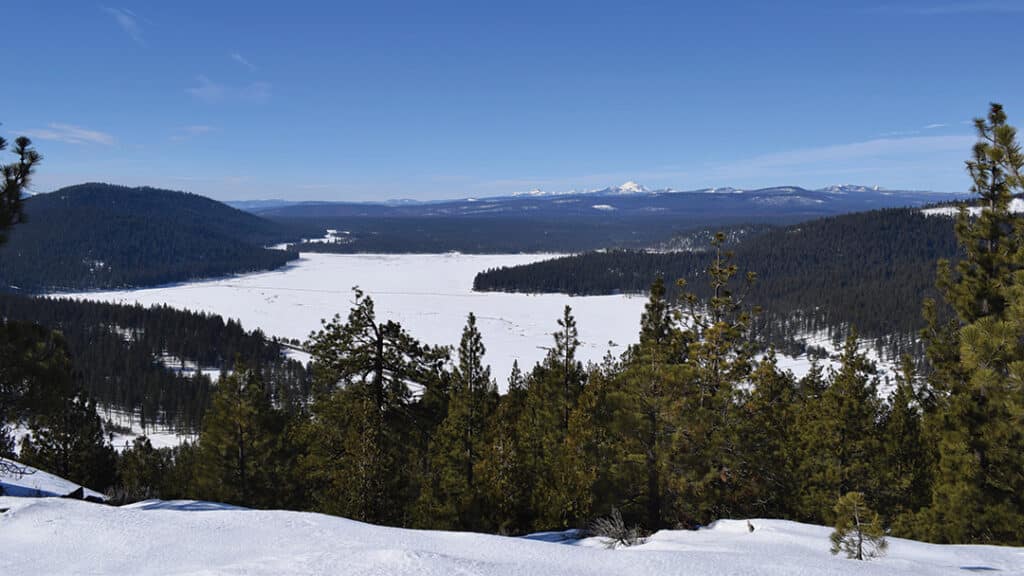 "We have to take all of the steel strands and peel them back 30 feet and then marry them back together," Holquin says. The process takes a lot of rigging, and five to seven strong people to lift and move the heavy metal woven cable.
Holquin had experience working at ski areas, having been a snowcat driver and then promoted to equipment mechanic at Kirkwood Mountain Resort in South Lake Tahoe from 2005 to 2009. Holquin is also a gun aficionado, and he left Tahoe to enroll in a gunsmithing program at Lassen Community College. Coppervale Ski Area General Manager Norm Wilson found Holquin and hired him to help repair and maintain the ski area's equipment through the college's work study program.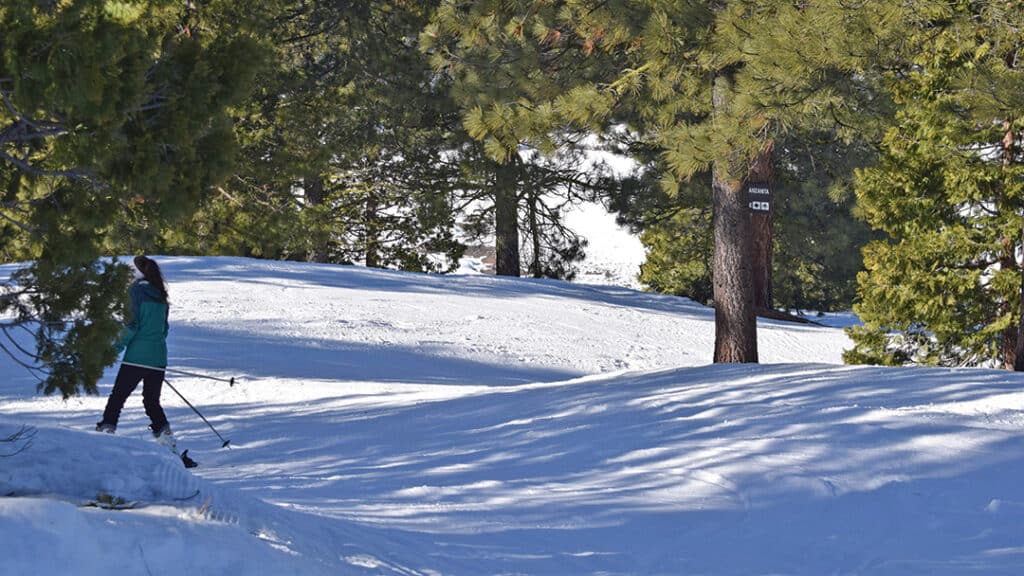 Coppervale is limited in that it does not have any snowmaking capabilities because there is no running water, but it does have a grooming machine that helps spread it out. Since it is fully reliant on natural snow, Coppervale Ski Area usually doesn't open until late December when (or if) Mother Nature provides enough of a solid base. "We have to have at least 14 inches of snow to be able to pack it down with a snowcat," Holquin says.
However, once it's open, anyone is welcome to pay $30 for a full-day ticket or $25 for a half-day ticket to ski or ride its three black diamond advanced runs, one intermediate run and one easy run as many times as they'd like. Coppervale gets about 60 to 70 people a day, and they sometimes host school field trips and offer ticket specials. Since Holquin has been there, Coppervale has added a terrain park with beginner boxes and rails, and Blue Ox Coffee comes in from Westwood to sell hamburgers, hot dogs, chili, sandwiches and other snacks.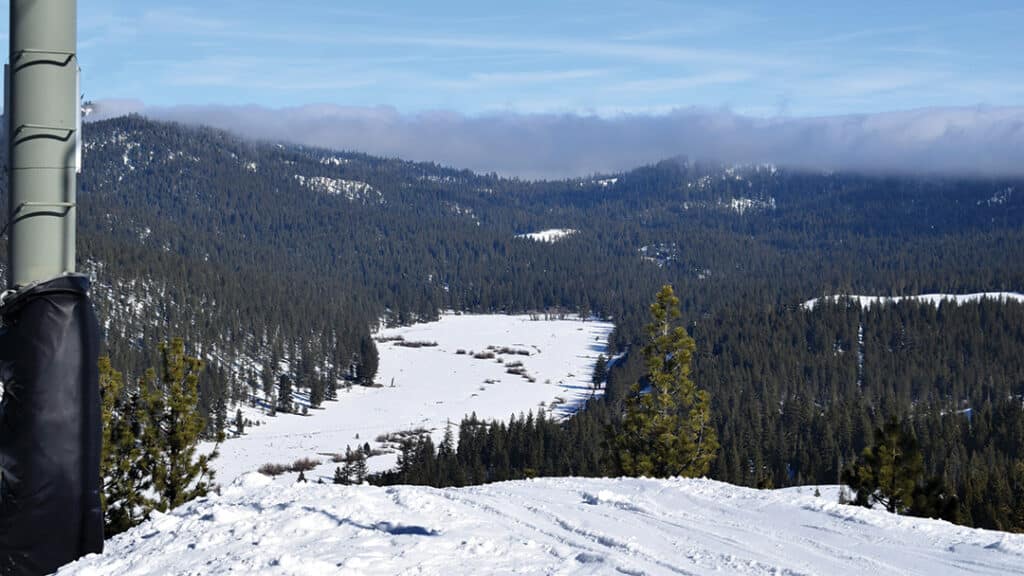 A small warming hut and a first aid area are also at the base, and Coppervale just obtained a large quiver of rental gear from Palisades Tahoe that it hopes to offer this winter. Holquin says their goals for Coppervale are to keep it functional, and maybe upgrade its lift equipment a bit, like install a conveyor belt.
"But I think that Norm (the current general manager) likes the fact that Coppervale is old, still running, and provides some nostalgia," Holquin says •
Coppervale Ski Area • Snow Phone: (530) 251-8841
Hours: Tuesday and Thursday, 1-4:30 pm;
weekends and holidays, 10 am-4:30 pm,
depending on weather; sometimes open Friday
Find them on Facebook