The Legacy of Lim's
90 Years of Caring for Others with Lim's Restaurant…
Chicken, rice, and a small vegetable scoop – you know how it is. The new chef filled only half the plate. "No!" May Lim scooped a generous helping of vegetables. She zeroed in on his eyes. "Feed your customers, and they'll feed you!" The new chef understood. Stay loyal to the customer.
"It went something like this," Jeanie says with a laugh, the image still fresh in her mind even after 40 years: the scolded new hire and May ( Jeanie's mother) holding the ladle with fire in her eyes. "Generations of families grew up on our food," Jeanie says. This was the guiding principle through all 90 years of the restaurant's career: Feed your customers – they'll feed you.
Lim's Cafe just closed – the oldest restaurant in Redding, family-owned since its opening day. The restaurant, a staple of the City of Redding for generations. It's story, one of perseverance, hard work, hospitality and celebration of family.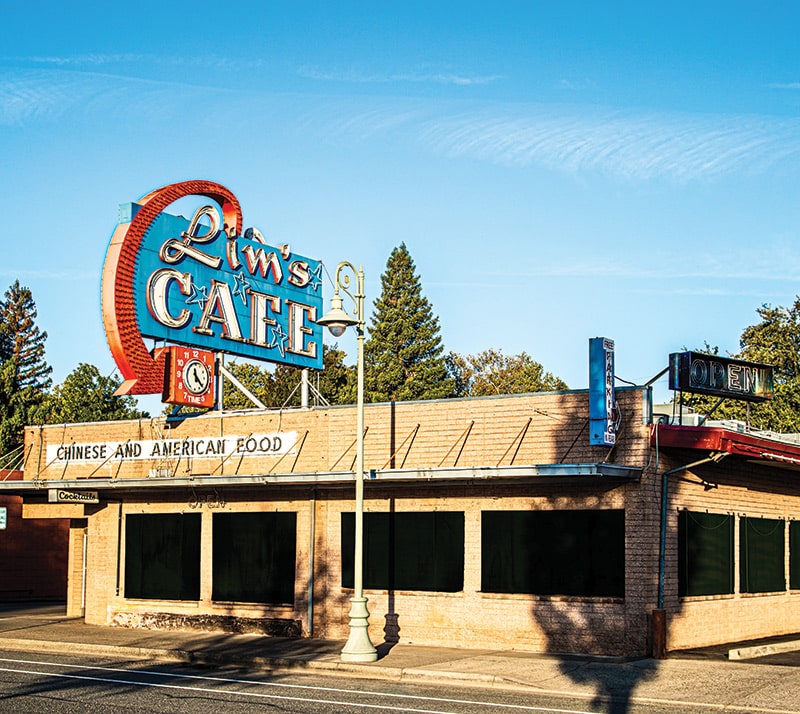 Founder Peter Lim was sold at age 4 or 5, in the early in 1910s. This is not the typical upbringing of restaurant owners today. Peter was sold into a family who took care of him, but from a young age, he wanted better for his children. A true entrepreneur, Peter arrived in America in 1924 and began work at a restaurant in Red Bluff. Eventually he purchased a Redding restaurant called Kim Sing. He renamed it Lim's Cafe, and a Lim ran it ever since.
Briefly returning to China in 1932, Peter married May (the one with the wooden ladle). Due to the Chinese Exclusionary Act and World War II, May could not officially emigrate to the United States for another 14 years. Week after week, Peter sent money to his bride in China and worked for his future family to have a better life in Redding. When Peter and May finally united in California, the couple worked hard, sponsoring the emigration of May's family, creating brighter opportunities for many more than just themselves. Peter and May's children grew up hard-working and happy. They helped their parents work long restaurant hours and continued the legacy of Lim's. Jeanie remembers growing up in old Redding. "Everyone knew everyone's names, and there were no chains, no fast food, nothing like that."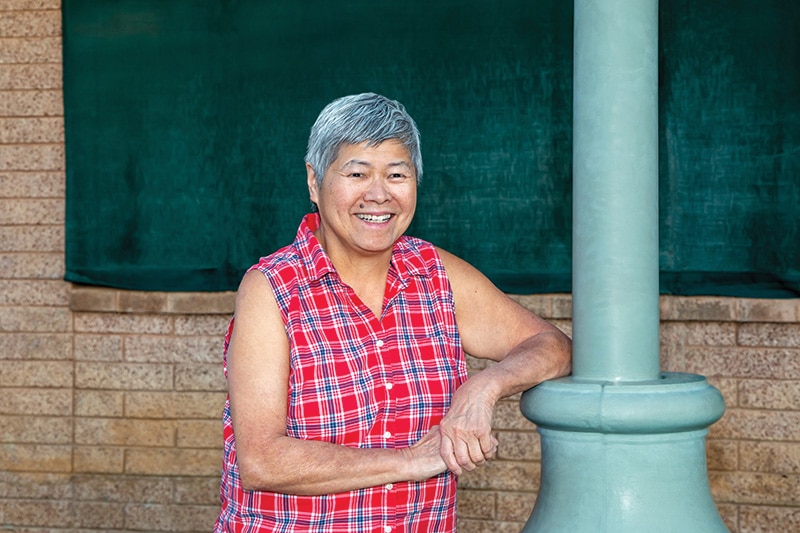 Redding has expanded over the years, but that family feel – everyone looking out for everyone – remains deeply embedded within Redding's culture, and was preserved inside Lim's Cafe. The leather booths at Lim's saw Redding kids grow up and return again and again, eventually with children of their own.
"It's the same menu that my father used," Jeanie says of the menu that lasted through the restaurant's last day. The cafe was laid out in the style of a 1950s retro diner, with both an American and a Cantonese food menu. "That's the way they did it back then." In the '50s, American Chinese food did not exist. There was Chinese food and there was American food, always two menus. Lim's was known for both. Locals would come to Lim's to find the best American-style steak sandwiches. It was said to be the only restaurant where American food ingredients were fresh.
The restaurant announced its closing on August 30, and just two days later, locals were reminiscing. At a Chamber of Commerce meeting on September 1, a local businessman stood up and took a moment to honor Lim's. Back in the 1930s, most restaurants did not allow dogs or Native Americans. But this businessman remembered his family telling a different story with Lim's. Lim's Cafe always welcomed Native Americans. Today, even after its closing, Lim's Cafe remains an emblem of the city, representing the importance of family and community for Redding. They fed all their customers, and that's why they kept coming back. •
Article Written By:
Ben LoCascio writes children's curriculum at HeartSmart TV. His senior thesis was awarded highest distinction and an enthusiastic Zoom wave at Brandeis University. It was COVID. Ben lives in Redding, and you can find him in front of any nearby espresso machines, thinking about having just one more cappuccino.