Road to Wellness
Shasta High Wellness Center…
Big school news this year – a Redding high school just welcomed returning and new students with a fully furnished, million-dollar wellness center. Shasta High School now offers students on a medical education pathway a spacious facility where they can receive instruction from not only their teachers, but also from local medical professionals who have partnered through a career tech program to provide on-site guidance on how to handle actual patients.
Those patients are walk-ins – currently limited to staff, fellow students and their families – who can receive free evaluations and referrals any time during a school day. As they tend to their patients, the medical students employ everything from stethoscopes to eye examination equipment. In short, these students run the Shasta High School Wellness Center, and gain real-world experience in the bargain.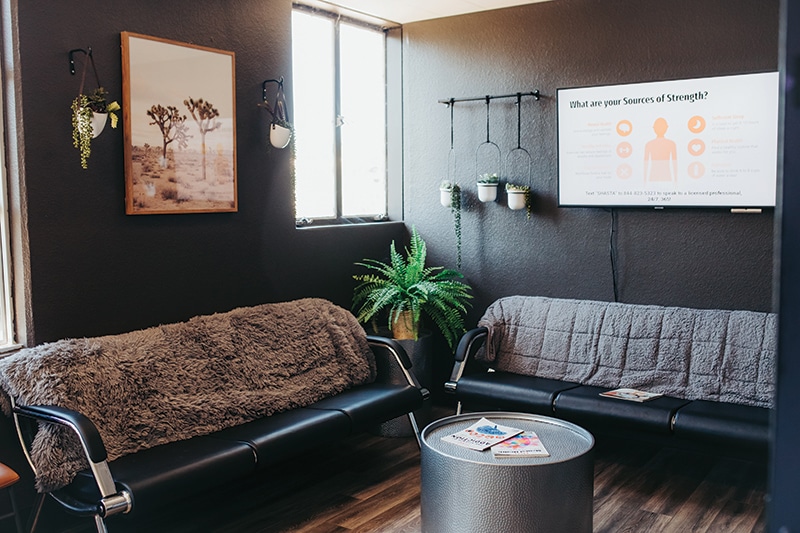 The original intent for a campus wellness center was to serve as an extension of the school's Career Technical Education, a state program that prepares students for employment in a desired field straight out of high school. The center's director, Makenzie Knighten, a longtime advocate for Career Technical Education, says it's also set up to address emotional upsets for the student body during a school day.
"It looks nothing like a classroom. It's something like a spa, very relaxing," Knighten says. She describes a large, quiet room for comfort, with books, games and creative media like watercolor tablets and kinetic sand. In another large adjoining room, students are invited to work out their stresses on exercise equipment or by selecting a yoga mat. With brochures, flyers and videos displayed in the lobby, the center rounds out as a community hub of wellness.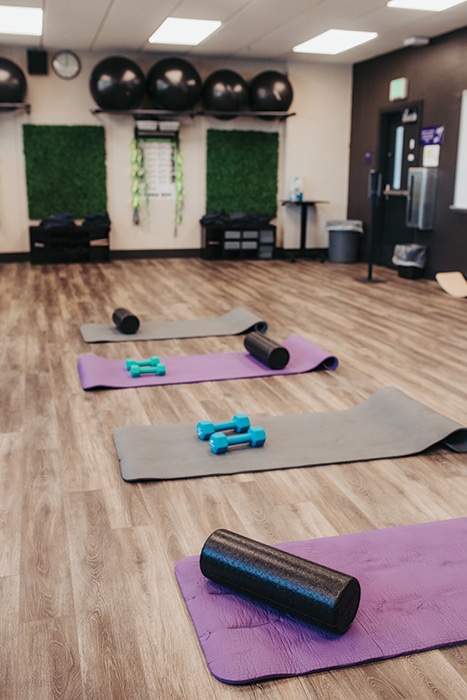 "There's such a need for mental health support at Shasta High School," says Knighten. "First there was the Carr Fire. A lot of students lost their homes. Then we got hit hard by COVID. The kids had to go into distance learning. That isolated them, and they developed social difficulties. They became reluctant to take part in social activities."
To address this level of need, Knighten favors what she calls a whole-life approach. "Last month, we brought in therapy dogs. We had a speaker who told students how to take care of themselves emotionally. In a workshop, we taught them mental health coping skills, like how to identify stress levels and what to do about them."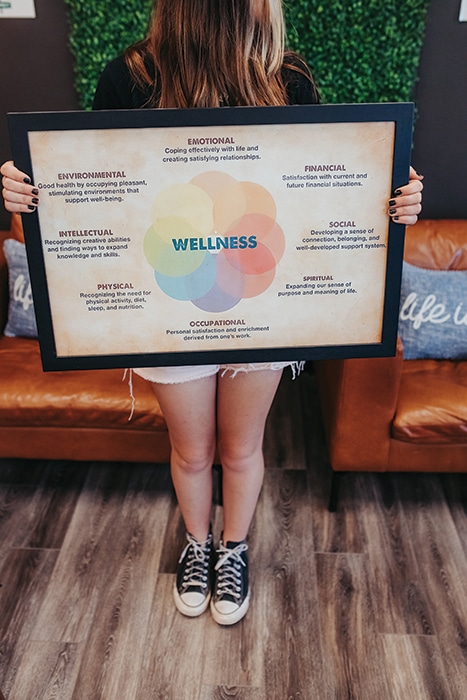 Back when she was a Shasta High student, she chose the Career Technical Education medical pathway and became an ardent promoter of career education. She joined her campus branch of Health Occupations Students of America, a national leadership development and motivation club dedicated to health science education. Eventually, she would join two other health occupations club members from Redding to meet with then-Assemblyman Brian Dahle and Matt Cox, spokesman for state Sen. Ted Gaines.
She was at the capitol to stump for her favorite cause. "I was huge advocate for Career Technical Education," she says. "I wanted them to continue funding for it. I told them I saw it was giving students the opportunity to step into high-paying positions straight out of high school. In my junior year, I went to Sacramento, and in my senior year I did the same thing in Washington, DC."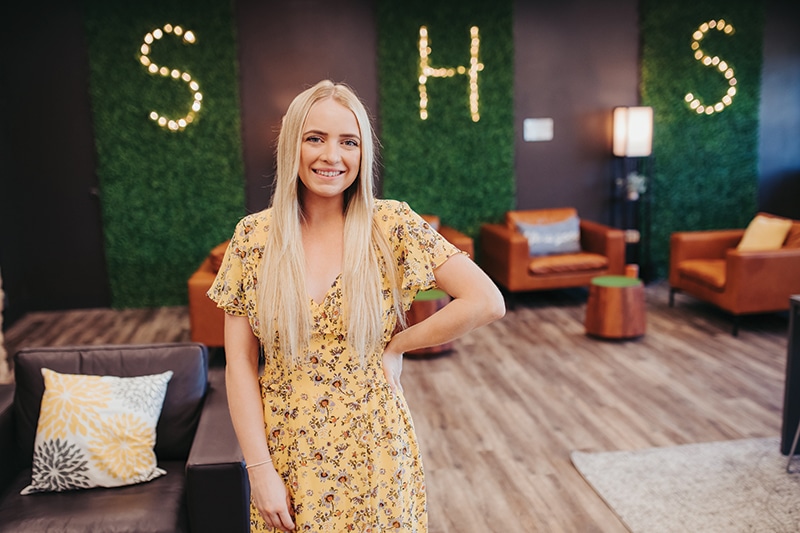 She left high school with a clinical medical assistant license. But instead of stepping into that high-paying position, she graduated with an eye toward a college education. Then a horrific family tragedy struck and she focused her aspirations on a very specific target in the clinical field from then on.
"I lost my brother to suicide. It was the day after my graduation," she says. "I was huge supporter of mental health in high school, so I already had my foot in the door, but I hadn't channeled my efforts into the adolescent and young adult community. His death made me realize I could have benefited from mental health support when I was 14, 15 years old."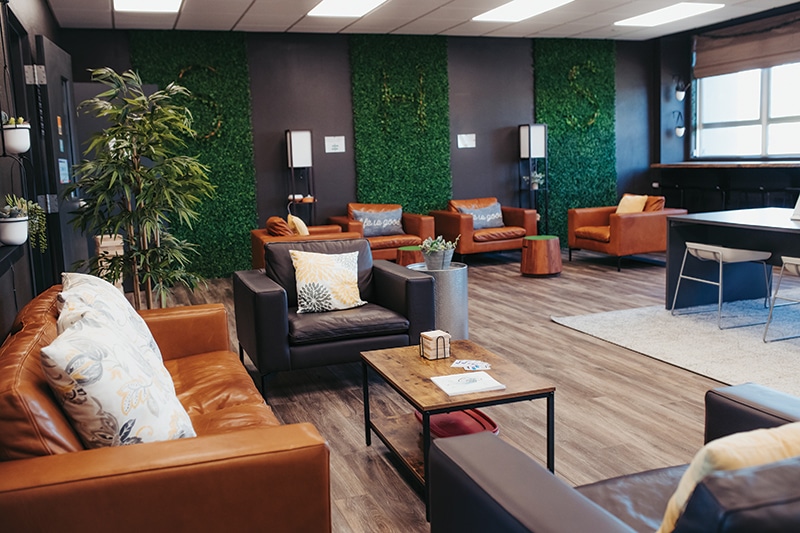 Knighten lived in Southern California when the state locked down in response to COVID-19. A student at UC San Diego, she pursued a degree in clinical psychology. With the classrooms closed and her courses moved to her computer at home, she figured she could distance learn from anywhere, so she moved back up to Redding to find a part-time job while she continued to work toward her degree. Shortly after arriving, she caught word of a wellness center being developed at Shasta High School.
When she learned that the person directing the project was her much-admired former Career Technical Education medical instructor, Cindy Lindsay, the former student volunteered. "In a month or so, she hired me as assistant director. It was quite literally the perfect job," she says. "Part time, so I could work and still carry a 20- to 22-hour course load. I spent the next two years as her assistant in the wellness center. I saw it built from the ground up."
During this time, Knighten graduated from UC San Diego with a degree in clinical psychology. •
Coming up in our November issue, Part Two: Knighten describes how the Shasta High School Wellness Center works, and how director Lindsay pitches, finances and builds it.