Wailing Away
Making Music with the Blackwell Brothers…
Harry Blackwell's musical journey began when he was a teenager, at a place called Patio Jack's in south Dunsmuir. The place doubled as a gas station and pizza parlor, and on the weekends, when Blackwell wasn't pumping gas, he played folk music in the pizza parlor for $10 a night and all the pizza he could eat.
A few years later, by 1972, he had formed a rock band called Harry and the Hippies. It was easy to get gigs in those days, with some 40 live music venues in Dunsmuir and Mount Shasta. There was, for example, Puttin' on the Ritz and Bullwinkles in Mount Shasta, the Amber Lounge in the Travelers' Hotel and the Black Egg teen center in Dunsmuir.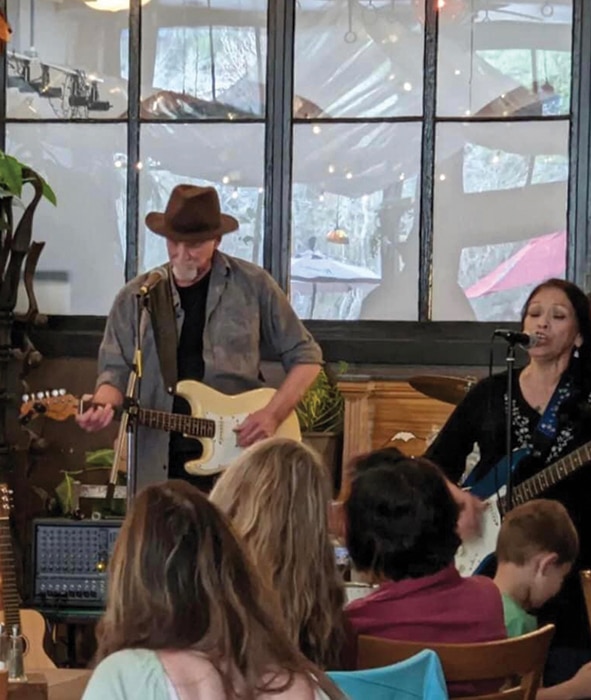 Blackwell learned early on that there had to be more than just rock 'n' roll on his playlist if he was going to please audiences up here. So he and his band started dipping into country music, pulling songs off Hank Williams and Ray Price albums.
It was a lively music scene back then, in more ways than one. Guys were coming back from Vietnam, and some of them weren't done fighting. There were frequent fistfights in the bars and nightclubs where Blackwell's band played, and Blackwell remembers having to use his guitar on one occasion to fend off guys who were trying to bring the brawl onstage.
Through all this turmoil, he was honing his musical skills, working out the driving instrumental solos that are a key part of his act now, and fine-tuning the riffs that brought a tight ending to each song. He expanded the band's repertoire to include the blues, with tunes from Sonny Boy Williamson, Howlin' Wolf and Muddy Waters.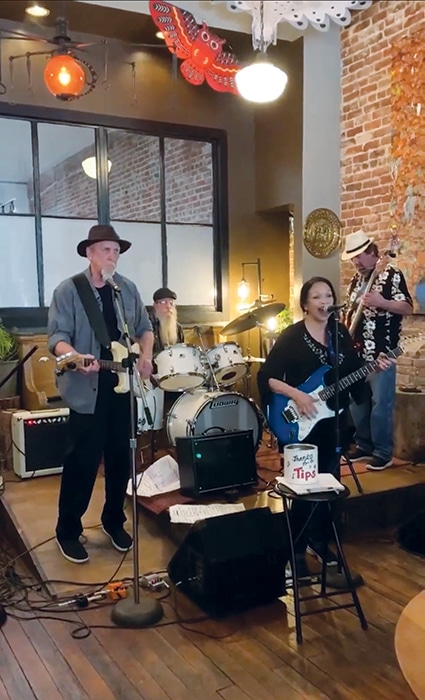 And that got Blackwell and his band invited to perform at one of the oldest blues festivals in the country, the Dusk 'Til Dawn Blues Festival in Rentiesville, Okla. That was 20 years ago, and by then his wife Debbie was singing with the band, now known as The Blackwell Brothers.
One little-known but glamorous chapter in the history of live music in Siskiyou County began in 1929, when the McCloud High School band gave a special performance for William Randolph Hearst and his guests at his Wyntoon estate near McCloud. As a gesture of thanks, Hearst bought tuxedos for the entire band. When the members of the band and their leader, Sam Mazzei, graduated, they kept their classy attire and formed a professional orchestra called The Hottentots, apparently named after a popular band of that era. Mazzei's band began performing all over Siskiyou County and beyond.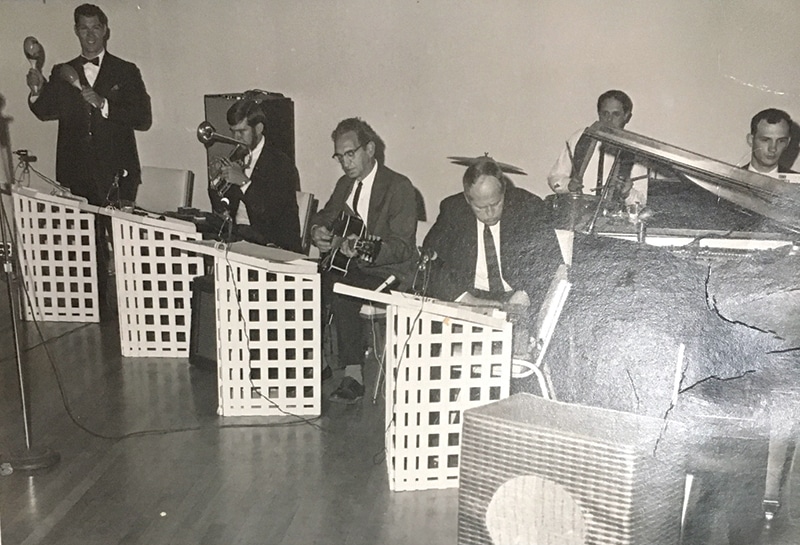 Ruben Dominguez's own musical journey began when he was a kid growing up in Dunsmuir in the late 1940s. He remembers pressing his nose against the window of the Corral Resort, a bar and restaurant and dance pavilion in north Dunsmuir, watching the Hottentot orchestra perform. Listening to the mix of horns and saxophones and guitars, he thought to himself, "Man, I want to be part of that."
A few years later, while he was still in high school, Dominguez got his wish. He had gotten to know Sam Mazzei by working in the grocery store Mazzei owned next to the railroad tracks. By then The Hottentots had disbanded, and Mazzei had formed a smaller, five-piece combo that played a variety of music that included waltzes, polkas, and selections of Italian and Mexican tunes.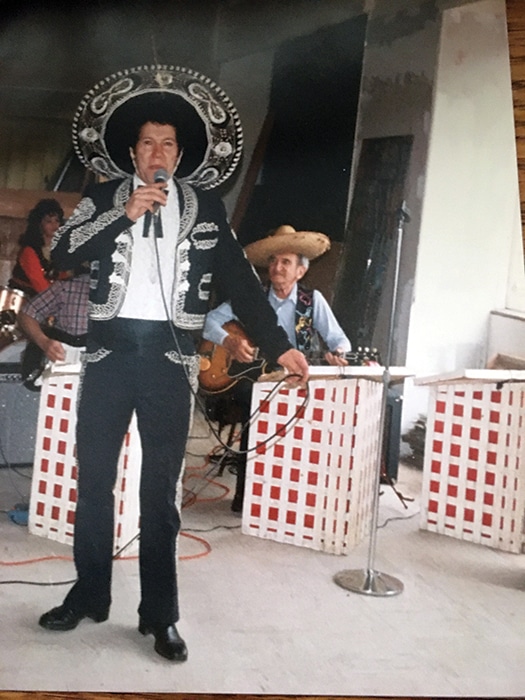 Dominguez had already started singing around town at weddings and birthday parties. When Mazzei asked him to perform with his combo, Dominguez, with his Hispanic background, could slip easily back and forth from Spanish to English on songs like "Solamente Una Vez" and "Rancho Grande," as well as standards like "Won't You Come Home Bill Bailey."
"The way I saw it, it was good therapy," says Dominguez. "We were making ourselves and everyone who heard us happy."
Dominguez has retired from show business and is living a quiet life in Redding, but Harry Blackwell, now 69, is still wailing away. If you go to a Blackwell Brothers show today, you'll hear some of the music he started his career with, the folksy wail of Woody Guthrie's "Goin' Down the Road Feelin' Bad" or Tim Hardin's "Reason to Believe." Not to mention a lot of country and blues and rock 'n' roll, a rich sampling from this country's musical heritage and one man's musical journey. •