First Fruits
Kitchel Family Organics in Los Molinos…
There are a few jobs as hard as farming, but perhaps even fewer as rewarding. John and Lana Kitchel of Kitchel Family Organics have seen all the fluctuations of farming organically since 2003 on their nine-acre plot of land in Los Molinos. Even in a year like this, when frost took out most of their favored peach and plum crops, they still find reasons to celebrate. "I wake in the morning, I look out my window and I think, 'My God, I am so lucky,'" says Lana. "We eat like kings."
The couple started their farm as a way to make a living while Lana stayed home with their two now-grown children, Nicholas and Luke. John has a degree in horticulture from Chico State University and wanted an outlet for it, in addition to his landscape design business. "He's literally a Johnny Appleseed," Lana says of her husband. "He's a landscaper but he's more like a landscape artist."
While John designs landscapes for clients, Lana tends to the home land. The couple has committed to organic production out of concern for their own family as well as the environment. "We feed ourselves, our family, our friends, the community," she says. "There's nothing that makes me happier than having people over and getting them to taste what we've grown. I really believe that food is best just out of the ground."
Now that summer is in full swing, the offerings seem endless at Kitchel Family Organics. Lana
and John pack two sizes of produce boxes each week where customers can find everything from Brussels sprouts to tomatoes, muskmelon to persimmons, and asparagus to zucchini. Well over 60 crops are grown on the land, almost all from local seed found at Redwood Seeds in Manton. The couple love to find unique and heirloom products and are excited about this year's crop of Bidwell Cassava Melon, a local heirloom from Chico.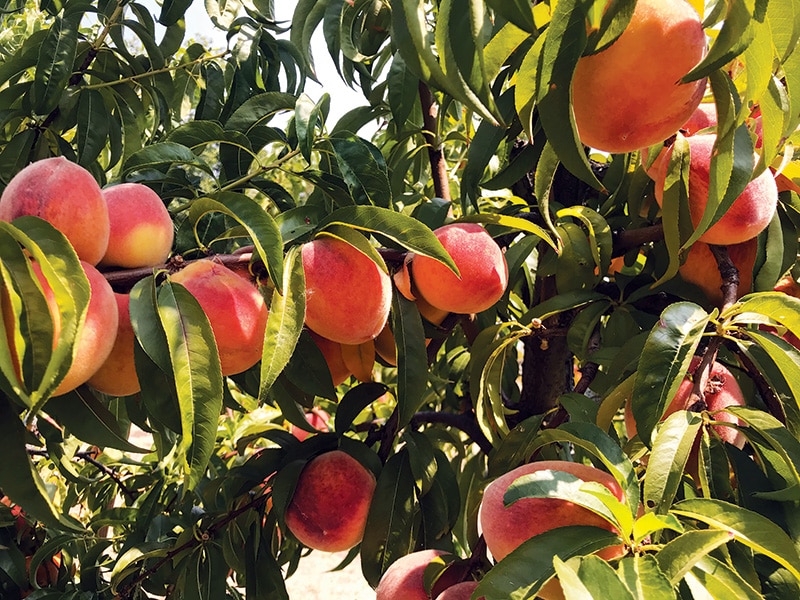 "We're more heavily focused on fruits and nuts than veggies," says Lana, though at this time of year it seems there's nothing they don't grow. Kitchel Family harvests can be found at Country Organics in Redding and Chico Natural Foods, via produce boxes that are developed weekly by pre-order and picked up on schedule, and sometimes at S&S Produce in Chico. They also take appointments to visit the farm. "Some people just want to come and look and take what they want," says Lana. There's even a specialty beer maker in Redding who adds the farm's fruit to his sour beers.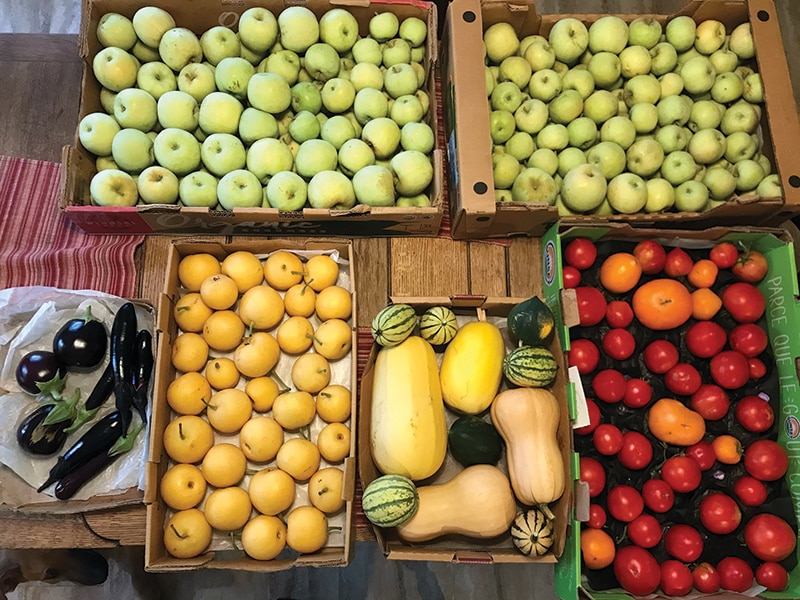 Another steady clientele is former Airbnb guests who have stayed on the farm. Prior to the COVID pandemic, John and Lana had a thriving Airbnb business that appealed to guests wanting to wake up on a working farm. "We had empty nest syndrome so we rented out Nick's room," laughs Lana, who notes that former guests now order walnuts and other items that can be readily shipped. "I sun dry our fruit and it's like candy."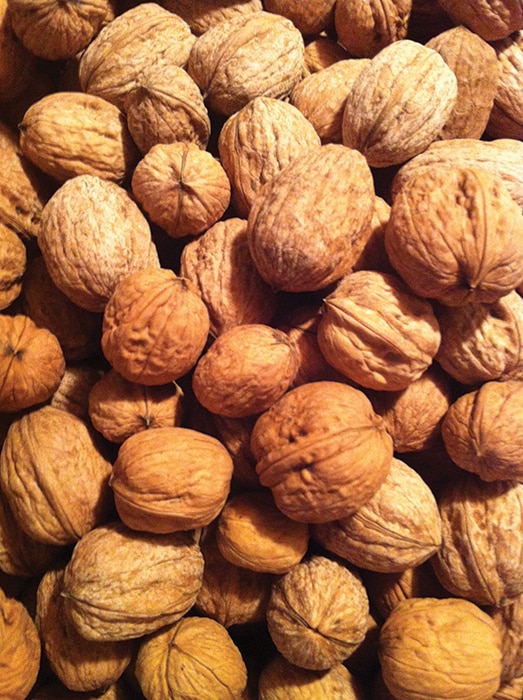 Now in their 20th year of farming, Lana says there is very little indication that they'll be slowing down anytime soon. "John and I greatly enjoy our little farm, and that's the main thing. We enjoy what we do. It's hard work, but for the most part hard work has been good for us. We're just now getting aches and pains. When you're farming, you're exercising every part of your body."
The farm has also been good for their sense of community. Providing fresh, healthy, affordable food is a family value, as important as being a good steward to the land. "Our soil gets tested every year and there's no pesticide residual," says Lana, noting that the family uses compost, minerals and certified organic products to develop rich and productive soil. The farm is run on solar panels and has pristine
well water.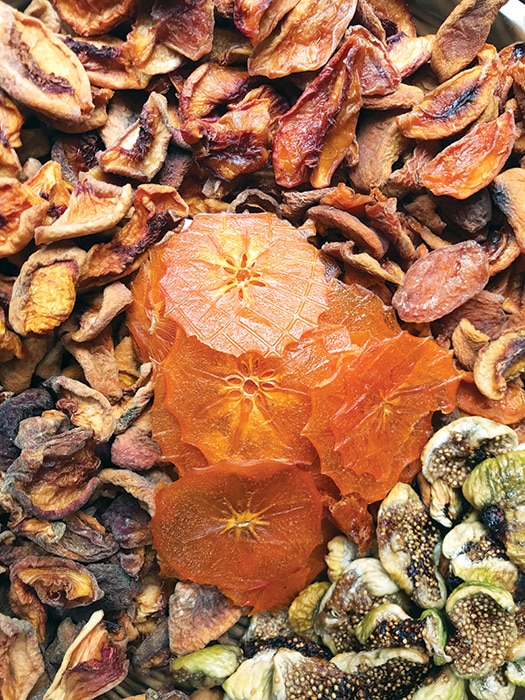 As a family affair, she says that farming set her sons up for success. "They got to really appreciate hard work," she adds. Nicholas has graduated from the University of California at Berkeley with a political science degree and Luke is a graduate of the University of California at Santa Cruz, having studied economics. "We put our money into our children and our property," she adds. While their property may be a little of the beaten path, people who find it tend to purchase throughout the season. "It will be worth their while," she says of anyone who comes out to visit. And what better venture than to see the place where someone wakes up each morning and declares herself lucky? •
Kitchel Family Organics • 25255 3rd Ave., Los Molinos • (530) 384-3085