I Choose Archery
Take Aim with Ishi Archery…
About two and a half miles up Highway 36 East from Highway 99 in Red Bluff is one of the state's oldest archery clubs, a place where generation after generation has learned to hit a target, either paper or a 3D animal. Many have honed their hunting skills on the range and some have gone on to national and international archery competitions.
"You need to work it all out on the target range," says Jesse Sisneros, president of Ishi Archery Club, regardless of the use one intends for their skills. Consistent actions are a key to archery success, and the range offers a variety of ways to develop that consistency. "People who are into archery will shoot year round," he adds, noting that targets are set up in different topographies so that one must shoot uphill, downhill and sideways in preparation for real-life hunting scenarios.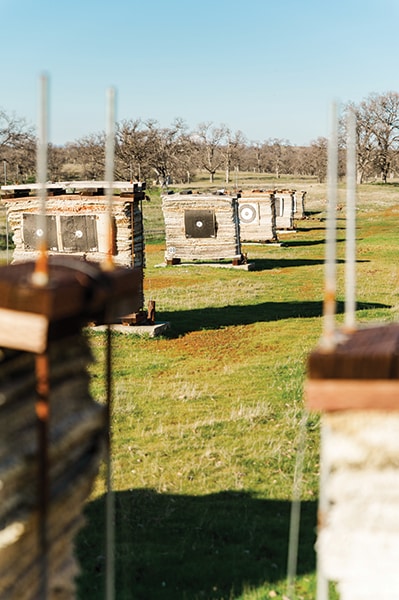 Situated on 125 acres of Bureau of Land Management land, the club's range is maintained year-round and allows members to practice in all weather. A covered shooting area lets people get out in rain or snow. The range is certified and chartered by the National Field Archery Association and the California Bowman Hunters State Archery Association.
Sisneros was born into a hunting family, and came naturally to the sport because it gets him closer to the animals during hunts and allows him to see many more of them when out in the wilderness. Bow hunting season begins before rifle season, so the animals aren't yet conditioned to look for hunters. "It's more challenging, more gratifying," he says of bow hunting. "There's a limited range with a bow versus a rifle."
Yet, he says, archery is a sport that someone can pick up at any age. The technology of archery equipment has developed so much in the last 20 years that a child can enter the sport at 8 years old and use the same bow, with modifications, through around age 18.
To get started, Sisneros suggests going to a local archery shop and practicing in their indoor range. Talk to the staff to determine what equipment will be needed. Then, join an archery club. "An archery club gets you a place to shoot year round and people to help you," he adds, noting that archers tend to have great camaraderie.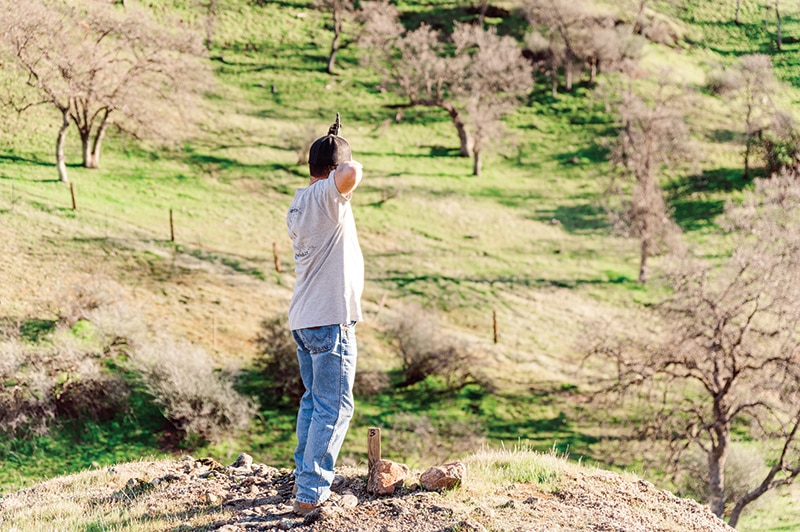 Competitions are set up by age and ability, providing a more balanced competition for new practitioners. Someone who picks up the sport at age 50 can compete as a beginner rather than struggle against someone the same age who has been practicing since childhood.
And competitions are a big part of the fun in an archery club. The Ishi Archery Club hosts two big competitions a year, including the Wilderness Shoot in April and Rock Festival in May. The east side of the range is set up with 28 3D printed animals in a natural setting for competitors to shoot at in an unmarked range. At the Rock Festival, 42 targets are set up with yardage markers and positions to shoot from for both adults and young people. "There's a shoot almost every weekend," says Sisneros, noting that people often travel to compete as well as enjoy their hometown club.
About 15 years ago, five Ishi Archery Club members became certified as 4-H instructors to develop an archery program through the popular youth club. They would teach proper technique, safety, terminology and more, practicing on 20-yard targets once a week at the fairgrounds. The club would then sponsor a youth shootout at their range. The program was popular until COVID-19 and escalating costs curbed activities.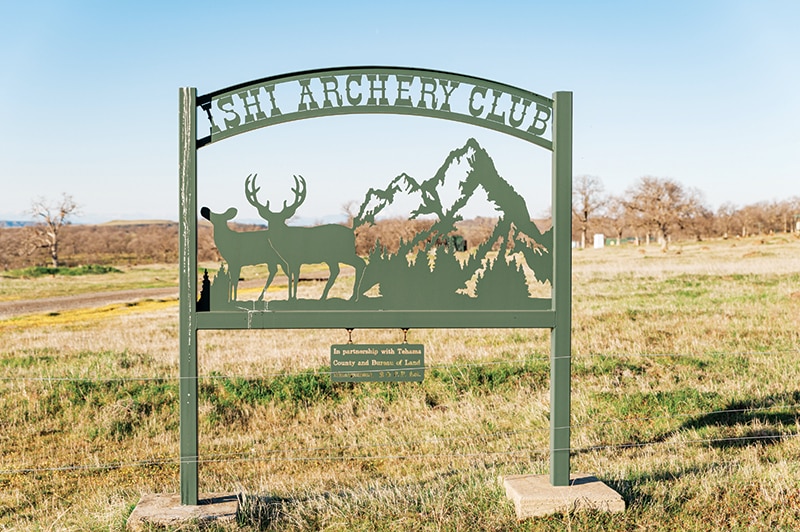 Team USA Champion Compound Archer Paige Pearce grew up in Red Bluff and stops by Ishi Archery Club when she's back in town. Pearce broke her first state record at 10 years old and joined the U.S. Archery Team at 13, turning pro at 15. "She inspired a lot of these young kids," says Sisneros. "She inspired a whole group of young girls into archery. She's all across the country and internationally now. She's one of the role models we have around here for the kids."
Archery is a sport that allows one to get outdoors and develop skills that can be used for hunting or just the sheer fun of hitting a paper target. "You can be as competitive as you want or you can just go out and have fun with it," says Sisneros. He's appreciated watching youth members grow up in the club and then bring in their children to learn. "It's neat that they stick with archery and carry on the tradition." •
Ishi Archery Club • www.ishiarcheryclub.org
Photos by Jen Peterson