The League
LWV, Redding Area: An Integral Part of Women's History Month…
As we celebrate Women's History Month, we are grateful for progress made over the last century. And one of the most notable organizations out there that helped pave the way for women's freedom derives from the LWV, otherwise known as the League of Women Voters.
Established in 1920 by leaders of the women's suffrage movement, LWV is a nonpartisan political organization with its overall goal to "bring democracy to all." It does not support individual candidates, but aims to educate people on prominent issues and inspire them to vote, exercising their right to keep a fair and balanced United States of America.
Susan Morris Wilson has been a member of the LWV of Redding Area chapter since the 1990s and served as its president for many years. She also served on the California board, the national board of the League, and has been involved with the American Association of University Women.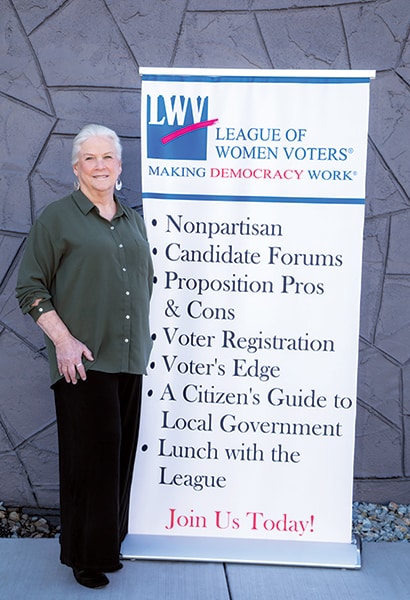 In the 1990s, Wilson remembers a lot of unrest happening in Redding, mainly surrounding women's healthcare rights. This inspired Wilson to get involved. "When the LWV began, it engaged in getting women the right to vote, but in the last 25 years, it became more interested in getting all voters the right to vote. We do not support candidates; we bring to light issues for voters to focus on. With the onset of all the communications methods we have today, with websites and Twitter and Facebook, TikTok, and some I haven't even heard before…we've become more sophisticated in getting information to voters," Wilson says.
"As propositions come up in election years, we start writing articles on the vote 'yes' or 'no' meanings of the ballot measures. We make people move outside their comfort zone and assess the issues…we want you to think about this and be informed," she says.
The LWV holds candidate forums leading up to elections and is the first to volunteer to help people place their votes on election day. In the last presidential election, League members worked with a group of local high school students to help them learn about the voting process and talk to people in their community about voting.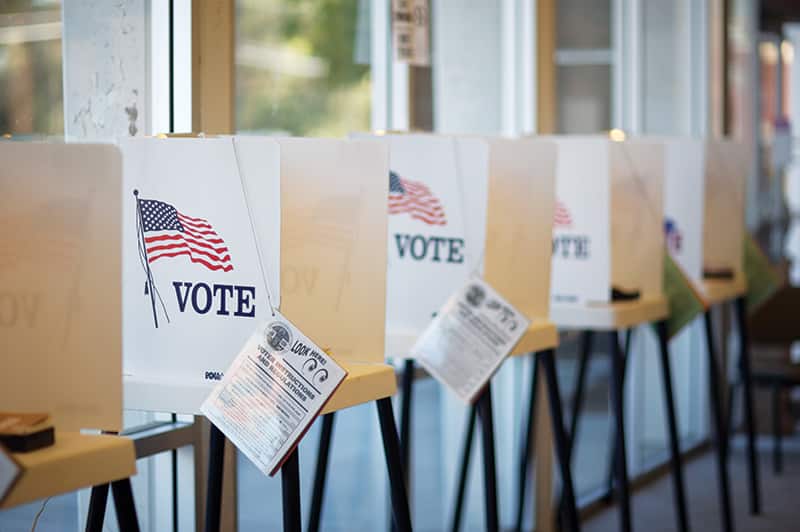 "We turned them into young journalists and put them into teams and sent them out to interview people about why they were voting. They saw the voters office, we gave them video equipment and ran a livestream all day on Election Day," she says. The project was considered a success when LWV noticed an increase in the number of students registered to vote.
The League is also instrumental in getting candidates together to discuss issues that affect their constituents, or even going to court when politicians try to restrict voting rights. They held a candidates' forum in January 2022 for the Shasta County Supervisor District 2 recall election.
"Most people are never going to see the candidates talk about all the issues at one time, so this is a way to educate the public," Wilson says. "We want the candidates to think through the issues that are important to voters. You'd be surprised at questions that are integral to a candidate's job that they haven't even considered."
At the beginning of the fiscal year, the old LWV board meets with the new board to come up with a set of priorities to tackle in the upcoming year. "Usually hosting candidate forums is at the top. And for instance, this year AB 1185 (about the formation of a sheriff's oversight committee) is an item that we'd like to see through. We would also like to bring back our Lunch & Learns that we host once a month and talk about other specific issues like, 'What is the county doing about housing?' and 'Where do I send my ballot?', which is a big one."
There's no doubt that COVID-19 has changed the way the LWV works, including holding online meetings. "We discovered that with a we-can-do-this attitude, we've attracted people from all kinds of places because no one had to drive anywhere to attend an event," says Wilson.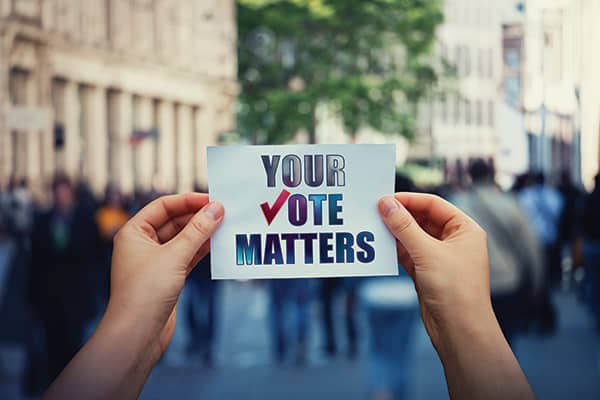 "In the last election, we were electing three new city council members and because of COVID, we didn't hold it in person," she says. "Instead, we filmed each candidate by themselves for hours, and there were seven or eight people running for those positions. That was a lot of work and taught us how to do things in a fair way by video."
The LWV of Redding Area, which recently celebrated its 60th anniversary, has about 50 members and anyone is welcome to join. "We've always had male participants and even presidents. You won't see our full name in any advertising because of that," Wilson adds.
And Wilson reiterates that the League is not party-oriented. "We set up a six-hour presentation called 'Difficult Conversations.' Even in Shasta County, how difficult this last election was…there were a lot of heated conversations going on that weren't always civil. One of our tricks of the trade was teaching people how to talk to each other. In this day and age, it's hard to separate the good information from the bad," she says.
"I think we have a strong league that plays an important role here. It's important to know as much as you can, apply it to your world and vote."•
LWV, Redding Area • www.lwv.org/local-leagues/lwv-redding-area.