Agent of Change
Growing and Building Community with Sean Rix…
Sean Rix has an Energizer Bunny quality, one where you find him all over Red Bluff working hard to enhance his community and his business as an insurance agent. He's grown to love the community he officially started calling home in 2011, and it, in turn, has embraced him.
"I definitely didn't intend to move to Red Bluff or live in Red Bluff," he says. "It was a stepping stone in my
career." An Enloe baby who was born in Chico but grew up in Redding, Red Bluff had always been that town on the commute between the two larger towns. However, when an opportunity to work with State Farm agent Keith Thomas presented itself in 2008, he jumped at it.
He went about networking to garner name recognition for his business and found himself meeting two types of people: Those who wanted nothing to do with outsiders and those who were willing to go above and beyond to develop a stronger, more inclusive community. He aligned himself with the latter and found himself growing personally as well as professionally.
"One thing living here has taught me is that family is everything," he says. "It used to be number one was business; family was secondary." He appreciates that his activities in Red Bluff allow him to include wife Heather and sons Rylan, 8, and Asher, 5.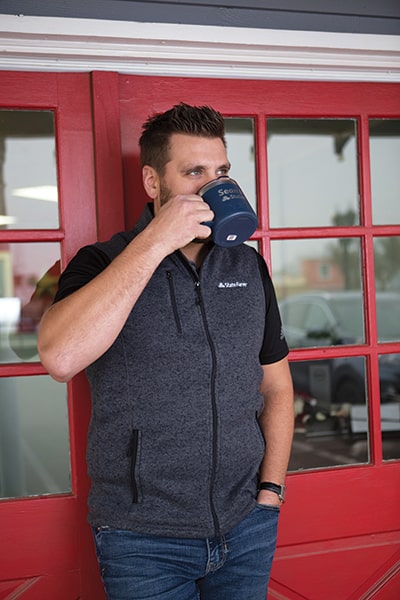 One of the first things Rix noticed when he began spending time in Red Bluff was that the beautiful old buildings the town was known for often had two-foottall weeds in front of them. He mentioned it when invited to a community forum, and two cornerstones of community activism, Kate Grissom and Bill Moule encouraged him to get involved. He soon gathered others to initiate the Cleaner Greener Red Bluff project, which not only cleaned up areas of neglect in Red Bluff River Park, Dog Island Park and Brickyard Creek, but encouraged people to spruce up their personal areas. "That was my first dive into community service in Red Bluff," says Rix. "That was my introduction to Red Bluff and its people and how it supports itself."
From there he joined forces with friends Jason Bauer and Amanda Jenkins to form the Red Bluff 20/30 Club, and served as president for a few years. "It was easy to get behind because we started bringing things to Red Bluff that didn't exist," he says. The group championed a cornhole tournament that now has a regional profile. They started a Turkey Trot on Thanksgiving, and the annual Brew Battle in August that brings hundreds out to taste beer in the dog days of summer. "I started looking for people that I thought would be in Red Bluff for the next 40 years," he says of his recruitment efforts.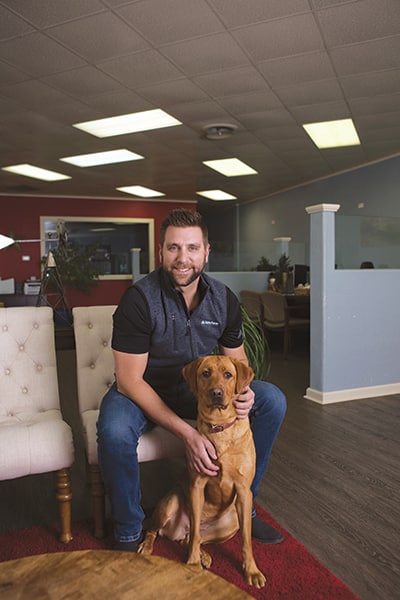 While he's proud of the activities the club generates, he's even more proud of the fact that young people have proven others wrong about their willingness to connect and get involved. "I'd kept hearing that people under 40 just didn't care," he says. "They were wrong and this club proves it." The group, which started with six to eight members, now has upwards of 50 active
young people.
Still, at 37, Rix realizes he's at the tail end of his time in the club he has nurtured. He jokes that bets are being taken which service club he'll join when he ages out of the 20/30 Club. But a new endeavor may just take up his time. Rix is one of the newest members of the Red Bluff Round Up board of directors, and is the only male not wearing a cowboy hat on the organization's website.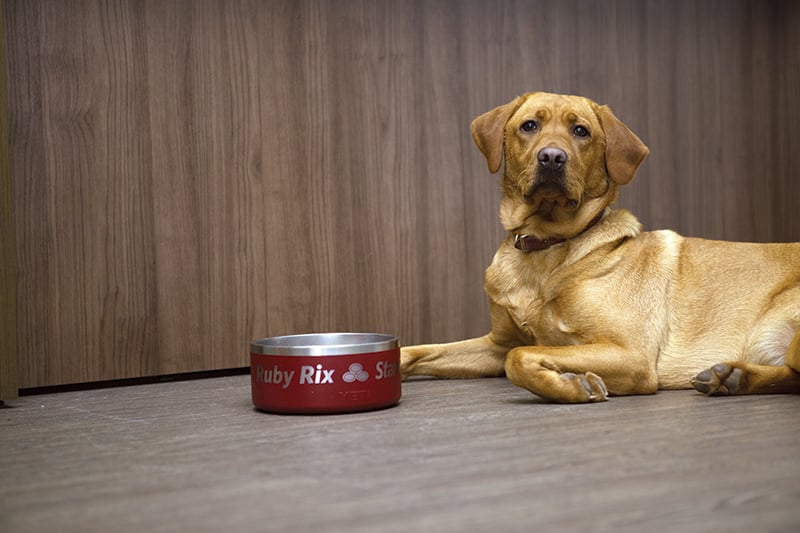 "I'm not a cowboy and I don't try to be," he says. "But they wanted to try something new and thought I'd be a good fit. They want me to come in and help grow the Round Up and rodeo and get people like me to come and enjoy the Round Up as well." He laughs that the team is slowly getting him outfitted to fit in, and while he's definitely more comfortable on a golf cart than a horse, he's enjoying his immersion in cowboy culture. "Now I look fully like a shiny cowboy, but it's getting me in front of a group of people that I have no knowledge of and it's been really fun." In December, he spent a week in Las Vegas learning the ropes of being on a rodeo committee.
Therein lies the success of Rix's transition to life in a town he never thought he'd call home for good. Find the people who want to grow the community, learn from them and offer your service. Don't be afraid of a challenge, even when the weeds feel too high or you don't have the right hat. And don't forget to put family first. •
Photos by Jamie Muir