Whats Cookin – Spanish Steak Crostini
This protein-rich, delicious appetizer shared by our friends at Huff's at Bridge Bay promises to be a hit with your dinner guests. And it's easy! Enjoy!
Spanish Steak Crostini
Ingredients:
3 thin slices sourdough bread
1/4 stick pimento cream cheese
1/4 lb. thin-cut steak strips
2 oz. caramelized onion
2 roasted red bell peppers
Crumbled feta cheese
Chopped cilantro to taste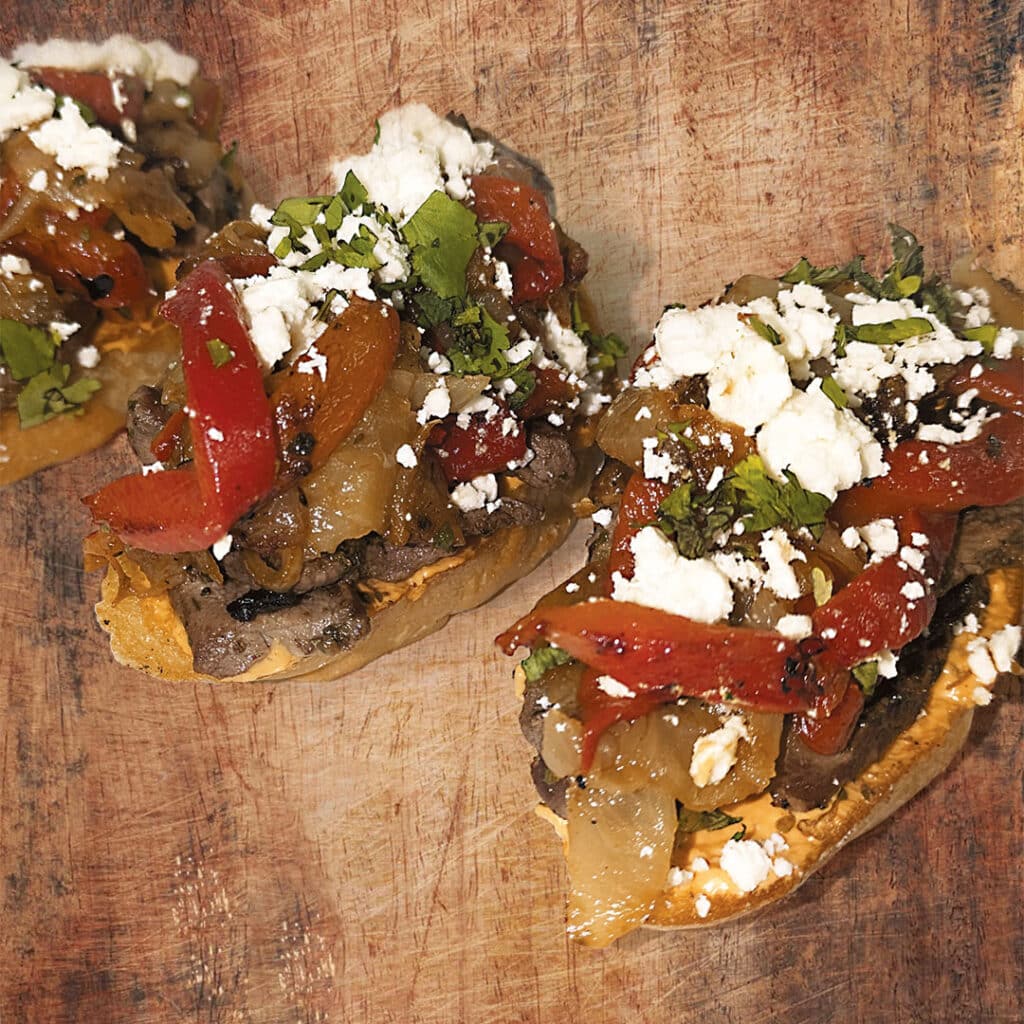 Directions:
Step 1: Toast the sourdough bread.
Step 2: Spread the pimento cream cheese over the toasted bread.
Step 3: Add the thin-cut steak strips.
Step 4: Mix and add the caramelized onions and roasted red bell peppers.
Step 5: Sprinkle with feta cheese and top with chopped cilantro.
Recipe Courtesy of Huffs at Bay Bridge.
LOVE OUR RECIPES?
Come into Enjoy the Store in Redding each
month and ask for your FREE recipe card.