Live Your Dream
Soroptimist International of Red Bluff…
This month, Enjoy reached out to Jennifer Sizemore, Club President, Soroptimist International of Red Bluff.
ENJOY: Tell us about Soroptimist International and its mission.
SIZEMORE: Soroptimist International is a global organization for women. The word Soroptimist means "Best for Women." Our mission is to provide women and girls with access to the education and training they need to achieve economic empowerment. We achieve this mission by providing such things as academic scholarships, a Live Your Dream Award, The Autumn Project and most recently our first annual Dream It, Be It event: Career Support for Girls.
ENJOY: What motivated you to join this organization?
SIZEMORE: I was invited to a Melanie-Rose Kinner award night. The award was given to five high school girls who overcame obstacles or struggled during the school year. It was so inspiring listening to each girl's story and seeing the impact the award provided, I knew I wanted to be a member.
ENJOY: Tell us a little bit about "Dream It Be It."
SIZEMORE: This career support program is designed to inspire, educate and guide girls ages 14-18 toward a successful future. Our Red Bluff chapter will be holding our first Dream It, Be It event on November 4 from 9am-3pm at the Tehama County Board of Education building. Professionals from various fields help with interactive workshops, mentorship sessions and panel discussions to give participants insights, resources and encouragement to achieve their dreams. The goal is to provide a supportive environment where girls can explore different career paths, learn about the skills and education required and discover the endless possibilities available to them. Whether they dream of becoming doctors, engineers, artists, or entrepreneurs, this event helps girls build confidence, set goals and develop the skills to turn their dreams into reality.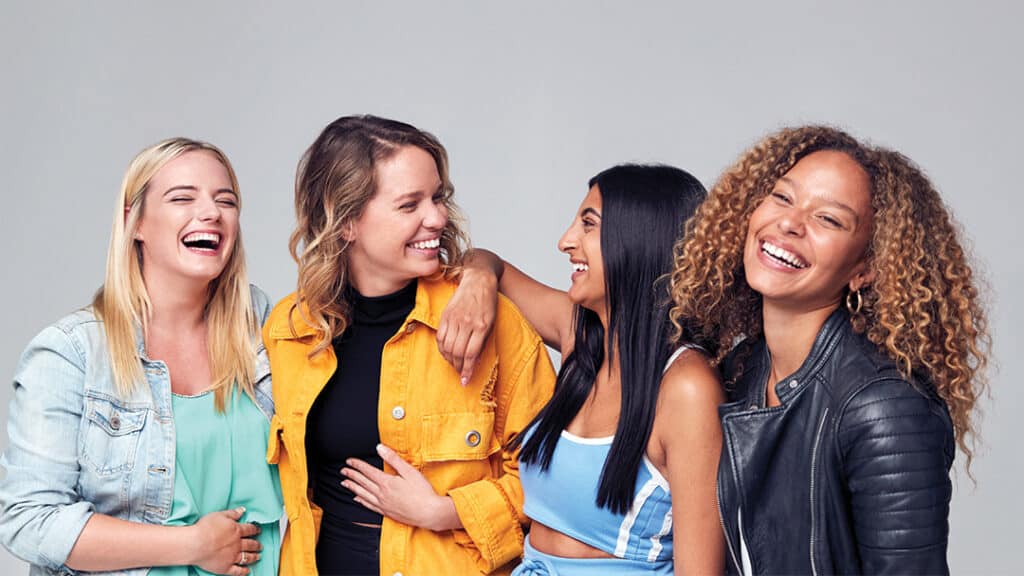 ENJOY: Soroptimist International places a strong emphasis on empowering women and girls. How has the Red Bluff chapter worked to achieve this goal?
SIZEMORE: Every year, Soroptimist International of Red Bluff awards academic scholarships to high school seniors and college students. Also, a $1,000 Live Your Dream Award is awarded to a woman who is going back to school or technical training and is the sole provider for her family. This award empowers recipients by helping them achieve their goals despite their struggle to balance home and professional life. Applications are open through November 15 and you can find the link on our Facebook page.
Our chapter also helps a local high school club stock hygiene products for students at Red Bluff High School, and we also campaigned and fundraised for the Big Splash Park that is now in the design phase.
ENJOY: Where would you like to see Soroptimist International of Red Bluff make further impact within the community?
SIZEMORE: A major future goal is increasing our membership. We cannot provide our mission without members. New members bring motivation and inspire new projects. Men can join, too, as Soroptimisters!
ENJOY: How does this organization engage with other community partners to amplify its impact?
SIZEMORE: We have partnered with six other local service clubs to raise money for a playground at the PATH Shelter that is being built for our homeless community members. The clubs are putting on a Spooktacular Spaghetti Feed 0ct. 12. We can achieve more when we work together.
ENJOY: How has Soroptimist International of Red Bluff made a difference in someone's life?
SIZEMORE: One story that comes immediately to mind is that a Melanie-Rose Kinner award recipient was a Camp Fire survivor. When she received her award, she really let us know why this meant a lot to her and her future. It was emotional and made all of us as members feel proud that a small awards night could mean so much to one girl.
ENJOY: What types of volunteer opportunities are available through this organization?
SIZEMORE: Volunteers can be a part of Dream It, Be It, help with fundraising events like Floats and Notes, donate toiletries for the Autumn Project, donate time or donations to our annual yard sale, and wrap gifts over the holiday season with us. Volunteers can also help raise funds and awareness for the Big Splash Park. Join us the second Wednesday of every month at 5:30pm at the Tehama County Visitor Center to learn more. •