Finding Hope
Rest and Relax at Hope Inn, Redding…
Forty years ago, when Kirk and Denise Schauer were on their honeymoon in Santa Barbara, they stayed at a bed and breakfast. Enjoying the experience, they couldn't help but say to themselves, wouldn't it be amazing to do something like this? Little did they know, speaking the words into the universe planted the seeds for their future as owners of the Hope Inn.
The Hope Inn is a vision of simple elegance. Sitting adjacent to Churn Creek, the gorgeous Tudor-style accommodation is a tranquil getaway for travelers. You can relax at one of the six outdoor seating areas and relish wildlife like birds (one birder identified more than 50 species in a single visit), deer, foxes and even river otters, all under the magic of a fairytale-esque home. But how did the Schauers come to own and run this restorative bed and breakfast?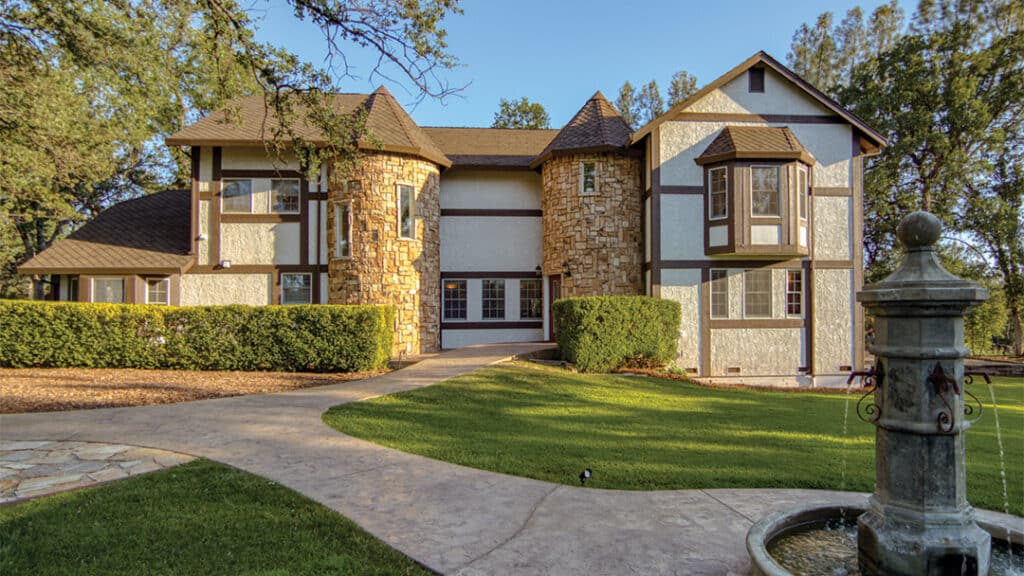 Before they owned the Hope Inn, the Schauers used to visit Redding to unwind after trips to Zambia. They run a nonprofit which helps bring fresh, sanitary water to communities in Africa. To date, their efforts have provided clean water to more than 1 million people.
As evident by their generous spirit, the Schauers themselves are very people-oriented, and any reviews you read online will testify to their welcoming nature. "My wife has a gift for hospitality," Kirk says. They love to meet new people and wanted to provide a comforting space for travelers and locals alike, just like they experienced in their international travels.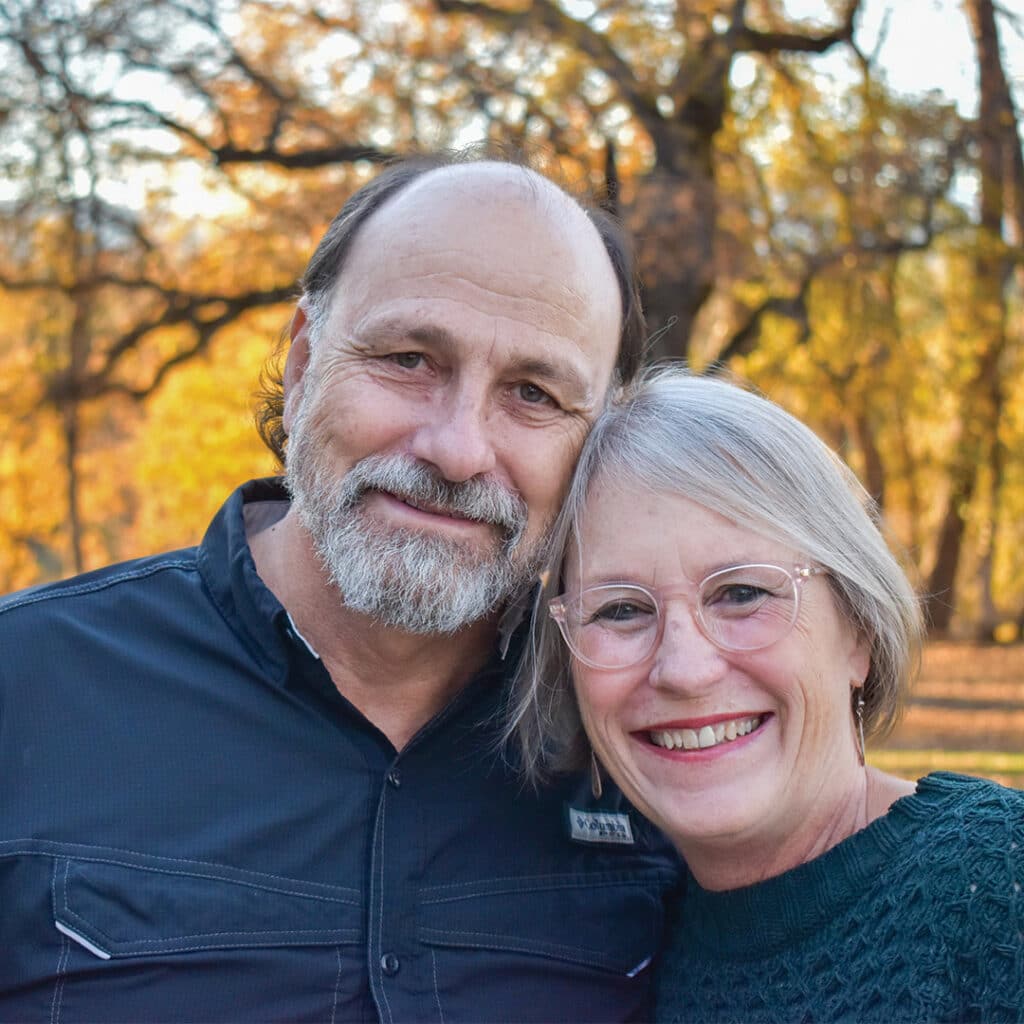 "We were really looking for a unique property that we could turn into an inn," Denise says. "Part of it was inspired by different guest houses that we'd stay at in Zambia. We really wanted to create a place of rest."
"We wanted to keep it simple and peaceful," Kirk adds.
Nestled by the creek, the inn is in a prime location to support this rest-and-relax mentality. In the words of the Schauers, it's five minutes away from everything, but still out in the country. It's safe and quiet, but you can easily access all the restaurants and recreation Redding has to offer.
Plus, without any TVs, the Hope Inn is a wonderful place to connect with friends and family. Whether you are an out-of-town traveler or a local looking for a staycation, you can cherish the serenity of the inn and enjoy a special getaway. Some folks even rent out the whole inn for quality time with loved ones.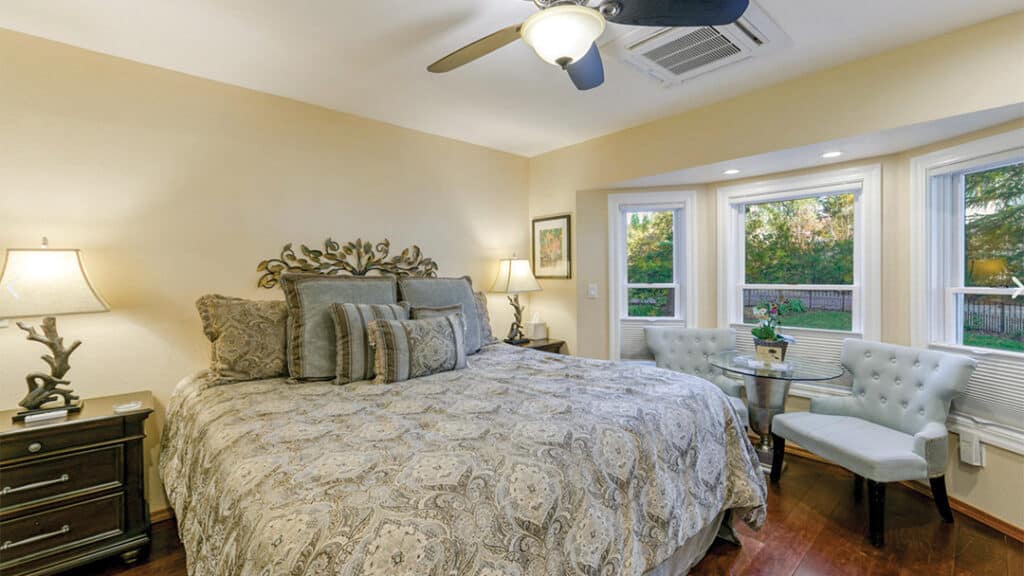 "When people book the entire inn, it's such a memory-making place," Denise says. Brides rent the space to get ready before their wedding. Families rent it out as they gather for reunions. The options are limitless, and if you stop by for Christmas, you'll find an extra bit of magic in the festive décor.
Even in non-Christmas times, the Hope Inn is beautifully decorated. Denise jokes that they had to buy the inn just so she'd have a place to display her African art collection. From the art on the walls to a copper bathtub, many features of the inn are unique. But one display worth noting has a special place in the heart of the community.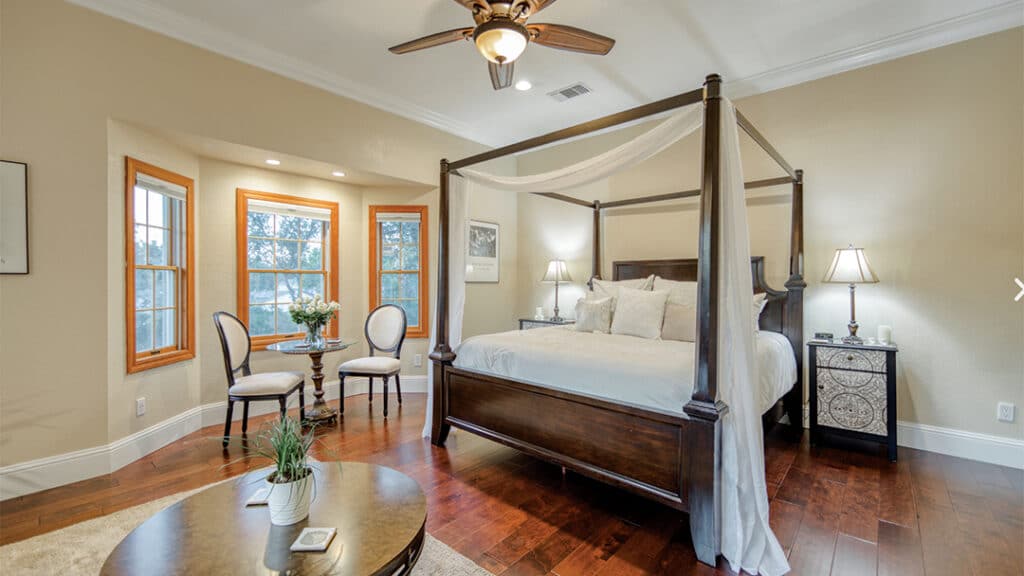 Two fountains, from homes that were lost in the Carr Fire. After what was a tragic time, the Schauers saw these surviving fountains as a symbol of redemption and hope. They purchased the fountains to give them a new home, and it's an exceptional tribute to the strength of Shasta County.
The fountains also add another element of tranquility to the already-peaceful grounds, further fulfilling the vision the Schauers had for the property.
"Life is just so full. When we can have a moment to take a deep breath and have some rest and peace, even for a brief moment, that's so important," Denise reflects.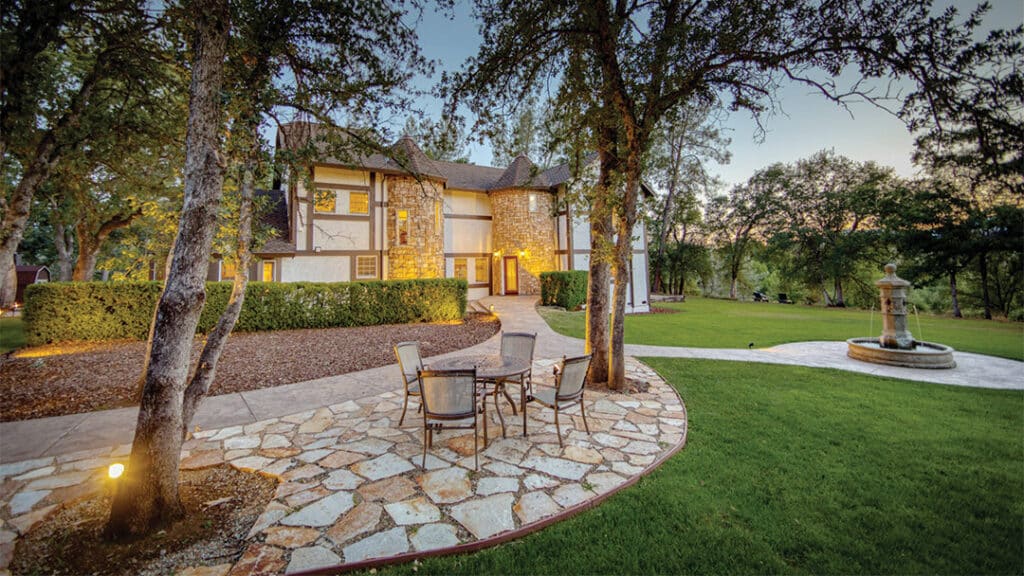 The Schauers love running the Hope Inn, and one theme they continue to come back to is how special and peaceful the space is. Ten years later, they still smile at the fact that their journey brought them here, 40 years after they first dreamed of owning a bed and breakfast.
"We lived all around the world and have done so many things, and this little dream was just tucked away in our heart," Denise says. "It was a long time coming."
Article Written by:
Madison Heller was born and raised in Redding, and as a result spent her summers swimming and camping all over the North State. When not writing, she enjoys baking sweets, drinking coffee and spending time outside.