Dancing Through It
Teshya Russo's Journey of Strength and Hope…
Teshya Russo vividly recalls the moment she met her inner choreographer. Her mom was talking on a yellow, wall-mounted phone with one of those long, curly cords that tangled as she walked around the kitchen. Little Teshya, 2 or 3 years old at the time, heard Diana Ross' voice as she sang "Reach Out and Touch Somebody's Hand." In that instant, Teshya wanted nothing more than for her sister to take her hand and spin her around in the middle of the kitchen floor.
"I can still see it in my mind – the choreography and how it fits so well with the music," says Teshya. "I don't remember a time when I didn't want to get up and dance as soon as the music came on."
Teshya has spent the last 15 years as a drama and dance instructor at Redding School of the Arts, and the last 12 years working as the assistant director and choreographer for Shasta High School musicals. She has spent her life dancing and choreographing, remaining committed to an active, healthy lifestyle. That was why itcameassuchashockwhen,in2016,atage38,TeshyawasdiagnosedwithStageIV triple positive metastatic breast cancer. What began in her left breast spread to four lymph nodes, two spots in her spine, her liver, and her hip bone.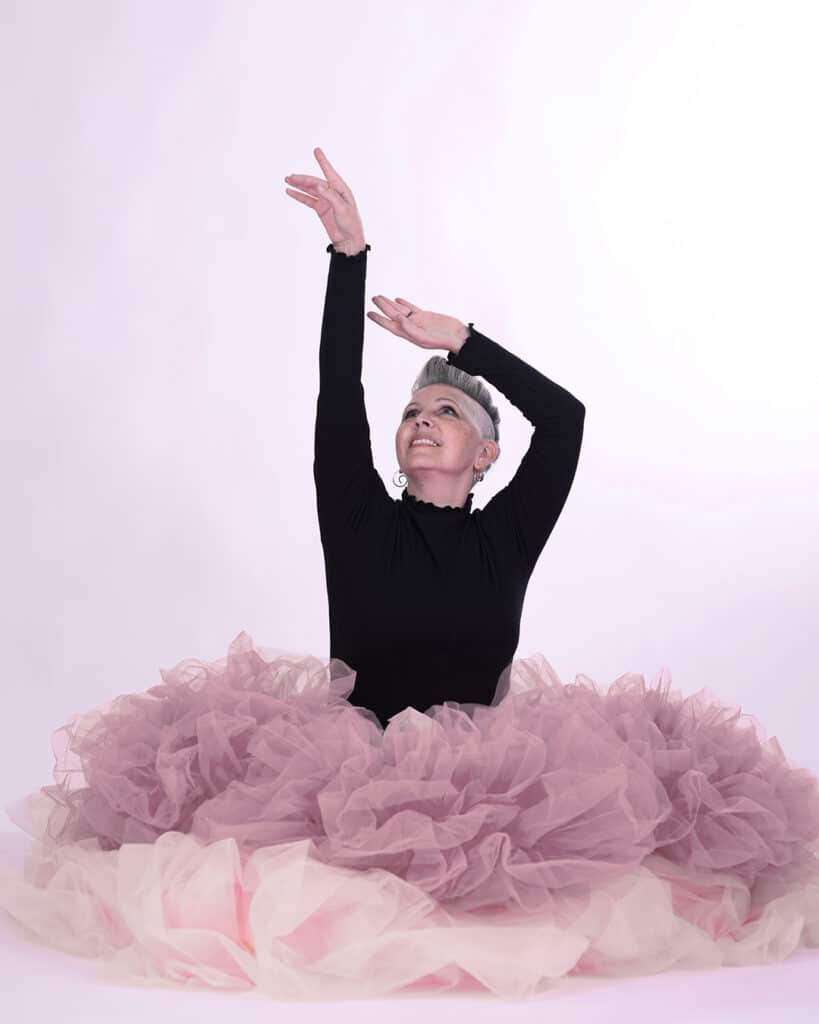 "We weren't sure if I had months or years left, but here I am, seven years later. My scans are clear! Because it was a Stage IV diagnosis and it was so aggressive, I will be on treatment for the rest of my life – or until they find a cure, which I hold out hope for," says Teshya.
The first year was a hard one: "I was trying to be the same person I was before the cancer – the same mom, the same wife, the same dancer, the same teacher – but I was so different."
She recalls taking on too much and feeling as if she couldn't keep up. "I cried all the way to work. I would pretend to be OK when I was there and then I would cry all the way home. I felt like giving up – like my family would be better off without me."
One night, as an overwhelming sense of sadness washed over Teshya, she stopped crying, stopped breathing and stopped having a desire to continue. Then she thought of her children, and what she needed to do to make sure they would be OK.
"There was a lot to do, so I made myself take a breath," she says. It was hard to ask for help, but she did. Seven years later, she likens the process to that of a caterpillar becoming a butterfly.
"Pre-cancer me was a brightly-colored and way-more-flexible caterpillar. That first year after diagnosis was the chrysalis stage. My old body was broken down – a painful process," she says. "Then I learned how to be the new me – how to balance my health, family and work. The new me, butterfly me, is now floating through life, from one flower to the next."
Teshya's husband, Michael, and her three children, Hetehya (26), Tazio (20) and Giovanni (18), have been a constant source of love and support throughout her journey. In addition to her family, Teshya credits positivity, thankfulness, proper nutrition, exercise, meditation and finding joy in the things she loves with her ability to keep going. When she sought connection with others living long term with Stage IV metastatic breast cancer and struggled to find it, she decided to become the hope she needed, not just for herself, but for others.
"What I watch, what I read, what I listen to – I feed my brain and my heart like I feed my body. If it's not healing me, I try not to take it in," she says.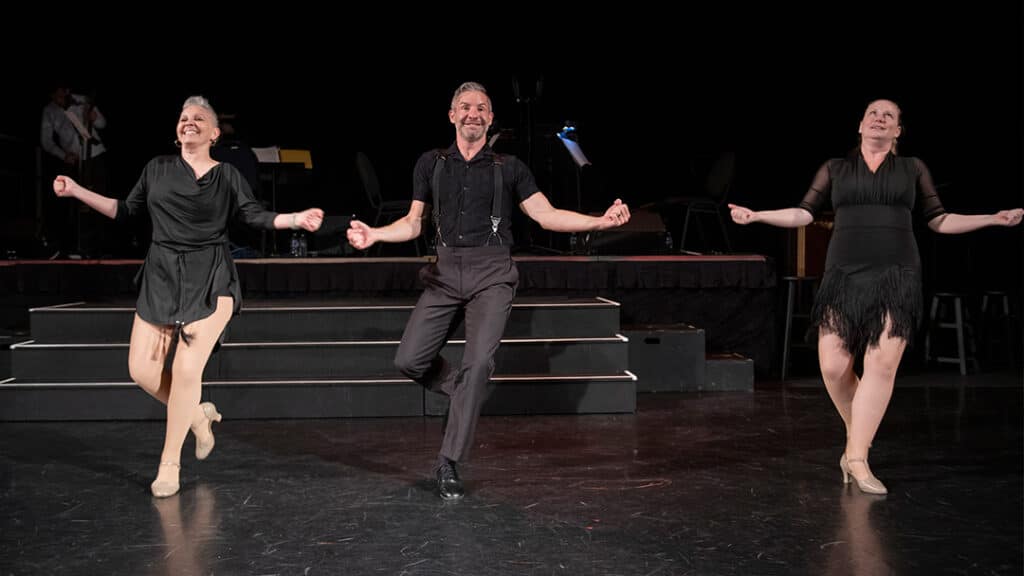 With treatments every three weeks and oral medication taken daily, Teshya navigates around constant fatigue, waves of nausea and joint pain to continue giving her best to herself, her family and her students. She plans out her dance classes so that on her bad week – the week right after treatment – she can direct her students without having to do as much demonstration. In the second week, she can demonstrate a little more. "On the third week, I bust a move!" Teshya says.
She firmly encourages others with difficult medical diagnoses to become their own advocate: "Listen to your doctors, take notes, ask questions, research, and then, ask more questions."
Teshya has taken her most difficult experiences and channeled them into a guiding light for others. She helped her Redding School of the Arts students create mental health and suicide prevention public service announcements. One of their films was chosen to be screened at a red-carpet event in Los Angeles. Upon returning home, they hosted a community mental health awareness event.
"My husband told me that I am not a statistic – that my outcome can be different. He reminded me of how strong I am. Those words stuck with me, so I share them with others."
Among Teshya's most sage advice to others is to continue doing what brings them joy. For her, the definitive answer is dance. "Dancing is absolute joy – a way to express yourself without having to say a word," says Teshya. "It's like painting a picture with movement."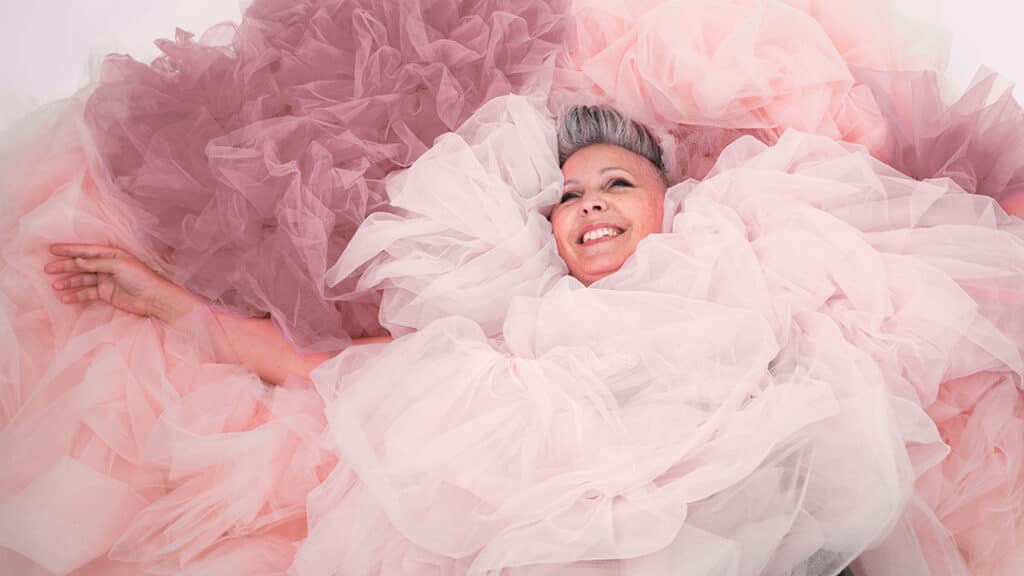 This summer, Teshya performed in Encore, a gala and fundraiser that brought some of the community's best and brightest dancers, musicians and vocalists together at the Cascade Theatre. The red-carpet event was directed by James Santos, renowned choreographer, director and Redding native. Santos, who now resides in Las Vegas, serves as the event director of Enchant and is the former artistic director of Cirque du Soleil. Encore was Teshya's first performance as a dancer on stage since her cancer diagnosis, and a source of pride, not just for her, but for Santos, too.
"Dancing with Teshya again this past summer was a true blessing for me and many of the other cast members of Encore," says Santos. "Her continuous work and commitment to keep living her life in the present and a whole lot of love from her community has turned out to be the perfect ingredients for another one of God's miracles.
"A few years back, I thought that I would be saying goodbye to my longtime friend until we re-connected in Las Vegas," says Santos. "During that visit, I saw how much she had grown and that she was determined to do everything within reach to just stay alive. Teshya has done more than just survive. She is thriving and is a great example of how we can choose to love through our days, months and years of life."
"Every time I try something new and step out of my comfort zone is a proud moment," says Teshya. "This year, I have done so many things that make me feel like I'm progressing in life, instead of just trying to survive. I'm very proud of that." •