Downtown Gem
Renovation of Hummingbird House in Red Bluff…
In a town such as Red Bluff, known for its stately Victorian houses and proud sense of past, the loss of a historical building sends ripples of sadness through the community. Tears flowed July 4, 2020 when one of the town's most recognizable Victorians went up in flames at the corner of Pine and Rio Streets. In a year already riddled with difficulty, the destruction of a downtown gem hit hard. "We thought maybe it was totaled. Apparently the doorbell got stuck and just kept vibrating. It was only three feet from the main panel and caused the fire," says Ron Clark, local dentist and owner of the building. "By the time I got there it was engulfed in flames." A friend offered to demo the site in record time. The thought may have percolated for a minute or two, but ultimately, Clark says, "I'm a preservationist at heart. I'm just not prone to tearing something down."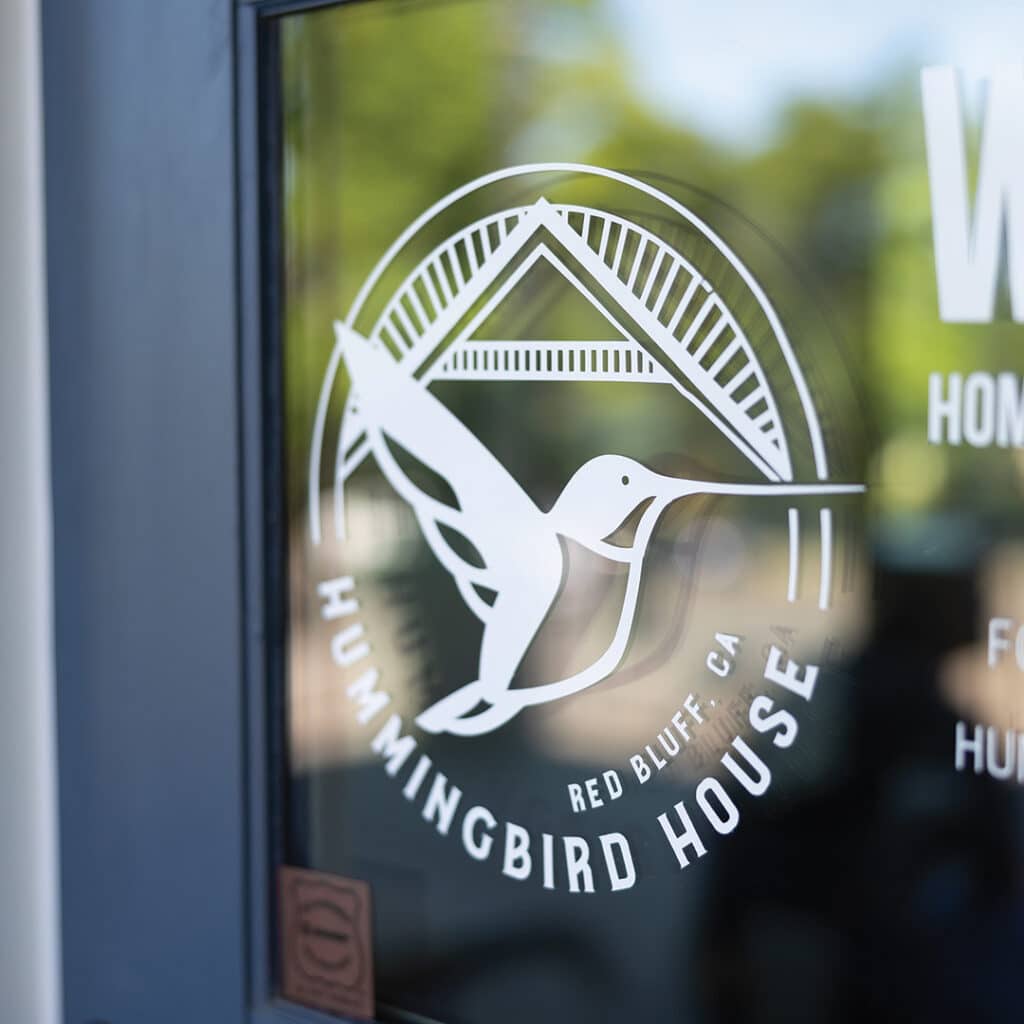 An almost three-year renovation began soon after the fire that has resulted in the resurrection of the 1901 Queen Anne-style home as the Hummingbird House, a boutique hotel overlooking the Sacramento River. "We saved all the rooms," says Clark, 75, who has helped preserve the State Theater and Kraft Library in town and was instrumental in building the Red Bluff Community Senior Center as well as Surgery Center near St. Elizabeth Hospital. "This is my swan song."
All in all, this is the third renovation Clark has managed on the building. The first was in the mid-'90s with his first wife, Kate Gleim, who transformed the building into a stunning showroom for her home décor store, House of Design. The building served as housing for a period after Gleim moved her business to the Kraft Library building. Just months before the fire, Clark underwent extensive renovations of the building with the intent of selling.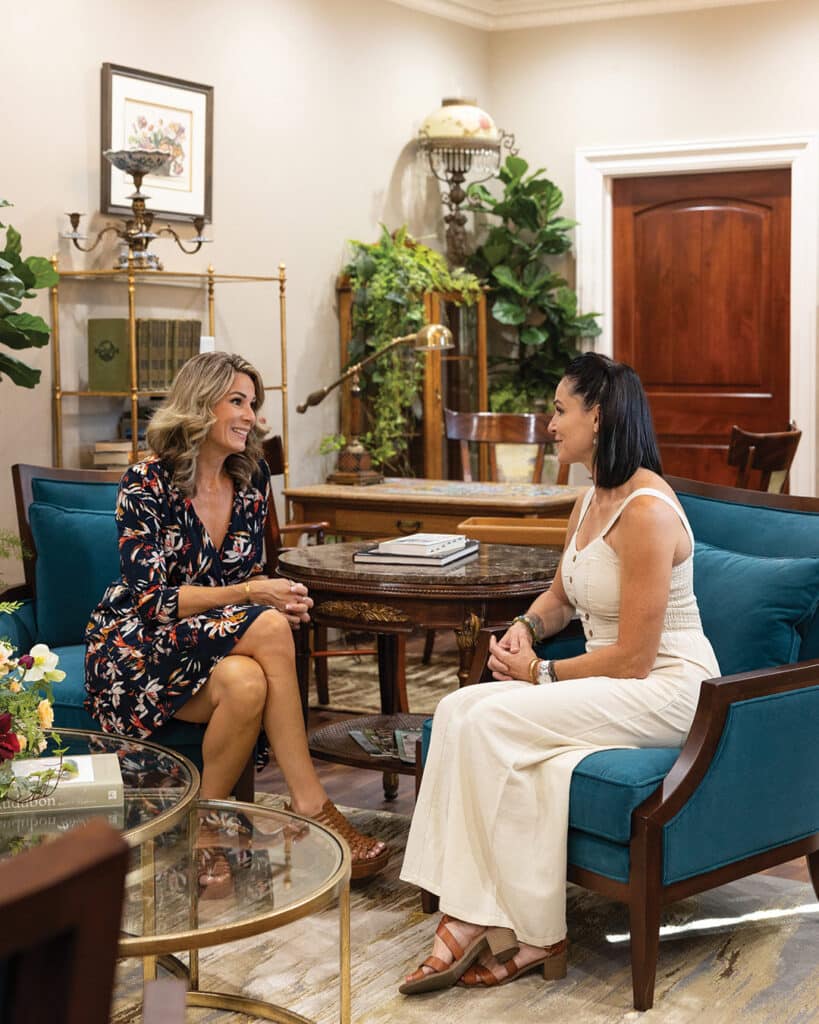 "The best thing that happened to me as far as COVID is that we weren't doing in-person showings of property at the time. On July 1, we had a complete set of videos and stills done of the house. They helped me a lot," he says of the belabored process he went through to work with insurance on the property. "We had 18,000 feet of crown molding in the house," he says, as well as elaborate and expensive chandeliers that needed to be replaced.
Gleim again brought her extensive talents to the third renovation, along with Tina Nelson of Tina's Interior Design Resources, and engineer Fred Richelieu, who was charged with bringing the historic building up to 2019 buildingcodes."Wehadtodigfootingsintothebasement to bring it up to modern codes," says Clark.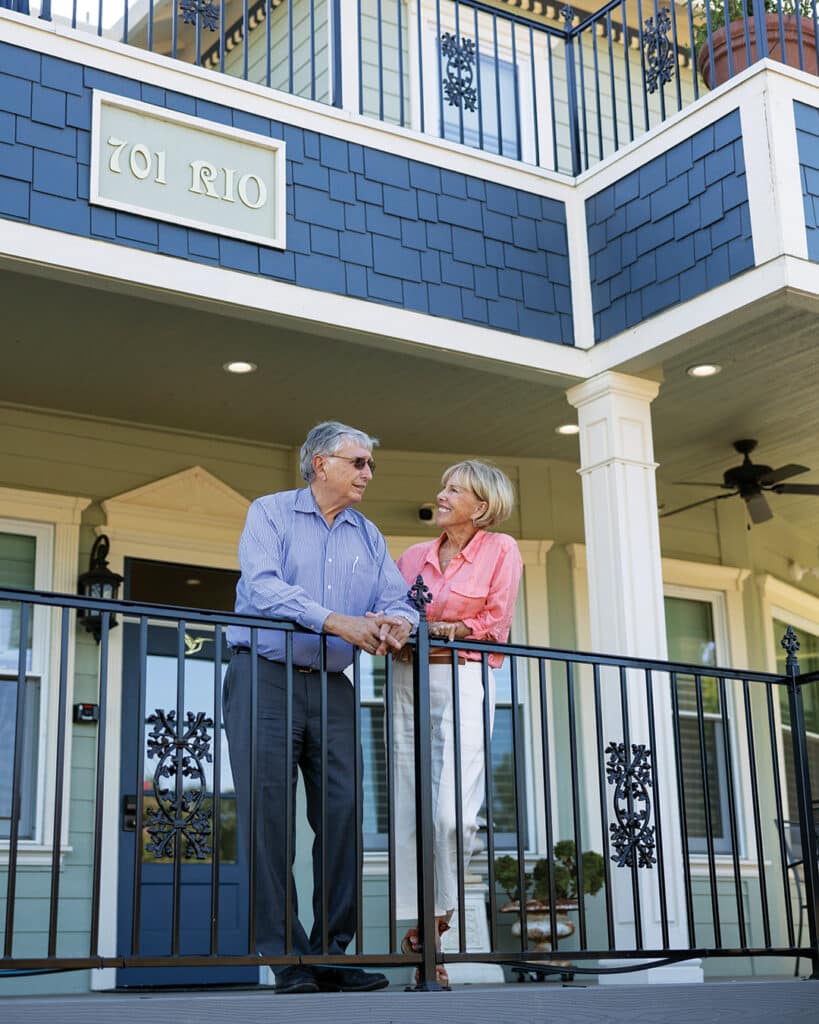 With the magic touches of Gleim and Nelson, the Hummingbird House is a stately yet comfortable place to relax. There are five rooms and one apartment available to rent, as well as community areas and deck spaces. "There are lots of spaces where you can be private or get together with others," says Clark, noting that the great room has been thoughtfully equipped with a number of very comfortable seating areas. "It's very peaceful and relaxing. Having a people be able to get out and meet one another and visit is important."
The Hummingbird House has hosted community meetings for Rotary and Kiwanis and has been rented entirely for a wedding party. It's provided housing to a traveling nurse working at St. Elizabeth Community Hospital and is now being discovered by travelers up and down the I-5 corridor. It makes a particularly nice stop for those heading to the Oregon Shakespeare Festival or Seattle/Portland from the Bay Area.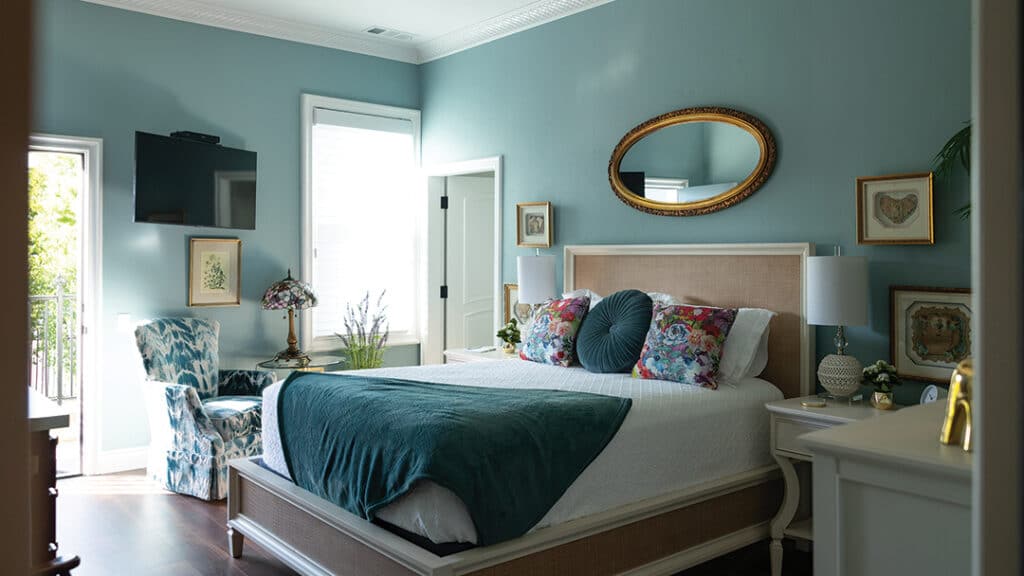 Guests are offered early morning pastries from nearby Reiter's Bakery and enjoy a contactless entry system and hosting from Amy Coffman and Kate Grissom. Gleim keeps up a native pollinator garden as well as large plot of tomatoes and cucumbers that have her busy many days on the property. "The gardens are spectacular," says Clark.
Of course, the plants are there to attract the property's namesake hummingbirds. Each room is named for a type of hummingbird and reflects another of Clark's passions – birding. "I belong to Audubon Society," he says. "I'm a bird lover. It's pretty neat to see the hummers come in."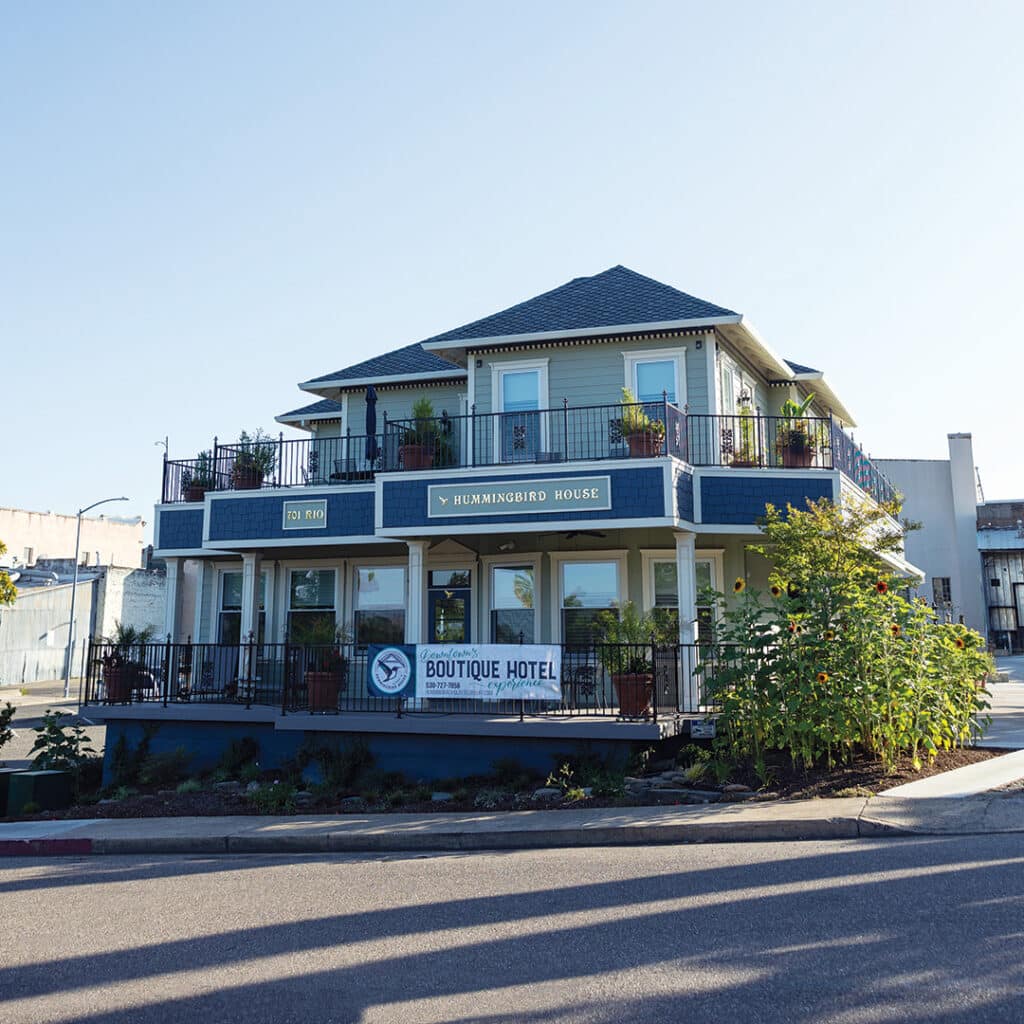 Although Clark says the property "was a money pit for so long," he also can't imagine any other outcome for this beloved property that adds so much to the downtown landscape. "You get into it and you can't let go. You have to do it right. I'm thrilled to see these old buildings get saved."
"Between smoke and fire we estimate we had a 75% loss. "I never imagined I'd have a fire," he says. "But there are benefits. I've met a lot of tradespeople and made a lot of friends."•
Hummingbird House
701 Rio St., Red Bluff
(530) 727-7856 www.hummingbirdhouseredbluff.com