On the Record
Celebrate Record Day with Mike Quinn…
Redding resident Mike Quinn has built an impressive record collection over nearly six decades since buying his first album – Jimi Hendrix, "Are You Experienced" – at age 14, in 1968. Quinn says of the start of his journey, "I learned very early in life that I wasn't going to be very musically inclined… I did the next best thing and that was to learn to love music." He remembers his first transistor radio and the arrival of FM radio, each new development bringing another dimension to his musical experience. "The Beatles exploded music, and then everybody started listening," Quinn recalls. He wasn't loyal to only one style or genre; "what I liked was music that was played well."
Quinn and others who grew up during the 1960s and '70s fondly remember the experience of listening to an entire album from start to finish, savoring every song. When formats like eight-track cassettes and CDs came onto the scene, they allowed for skipping tracks, leading to a more fragmented listening experience. Another element that has changed and thereby lost much of its former magic is album covers. Since the majority of music is being consumed digitally, cover art is primarily viewed on a small screen and often only glanced at.
Part of Quinn's affinity for music has always been its power to bring people together. He reminisces about large-scale concerts of the past, like San Francisco's Day on the Green, where ten different groups might play and he would meet fellow music lovers. These shared experiences were an integral part of the culture of the 1960s-'80s. He views music as intertwined with history, as it provides a unique window into a slice of the past.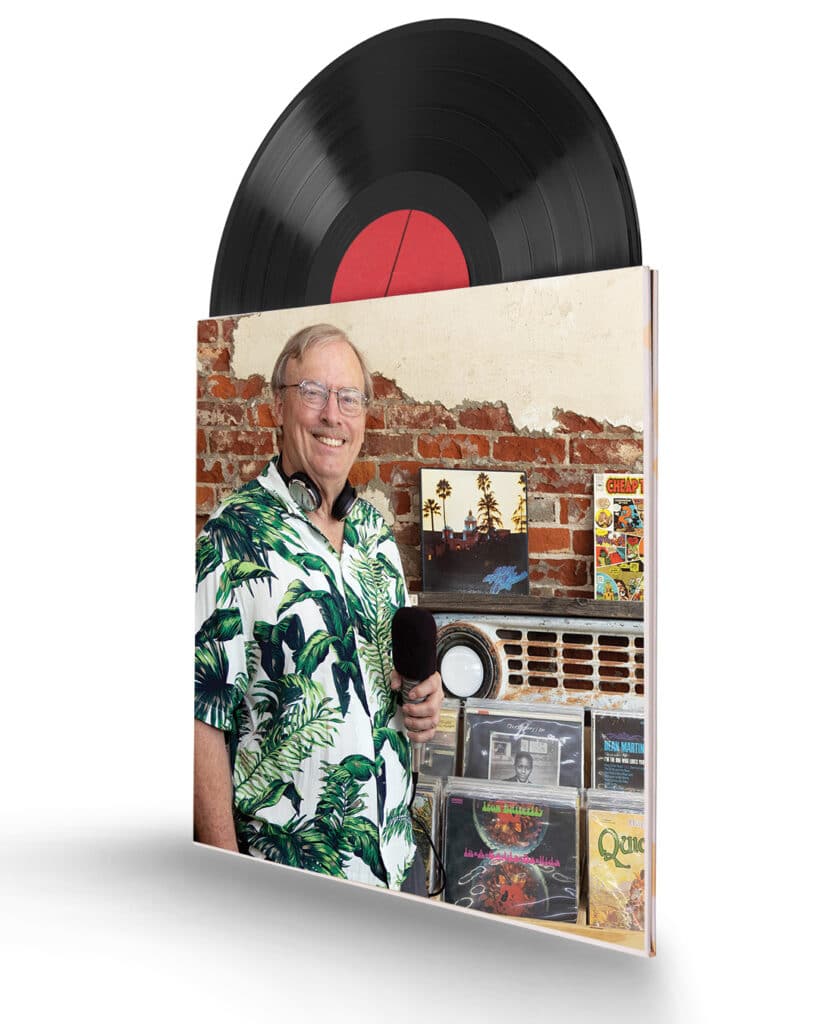 Living in Colorado, he heard variations of country rock – those like Gordon Lightfoot, Tom Rush, and J.J. Cale. While stationed in different locations during his time in the Air Force, Quinn immersed himself in the regional music scenes. In Mississippi, he embraced Southern rock with artists like Lynyrd Skynyrd and the Allman Brothers. And upon arriving in California, he was captivated by the ocean-adjacent sounds of Janis Joplin and the Beach Boys.
Today, Quinn has most of the records he desires, but he still enjoys discovering new artists and always keeps his eye open for a record to expand his musical horizons. He often drops in on garage sales and small unique shops. He recalls a small store in Alaska where he stumbled upon 40 records, an experience that illustrates the serendipity of record hunting. "They just happened to have this really neat collection," he says.
Quinn's involvement in the music world doesn't stop at record collecting, however, as he purchased a local radio station in 1999. His background was accounting, and he had never dreamed of owning a station, but it just felt right when the opportunity presented itself. "Never in my life did I think that that would happen," he says. He initially catered to an older audience with music from artists like Frank Sinatra, Barbra Streisand and Barry Manilow. Quinn fondly recalls the great times he had in the community during his tenure as a radio host, despite some rough mornings on the air in the early days when he had to make things up as he went along, without training or previous experience to help him.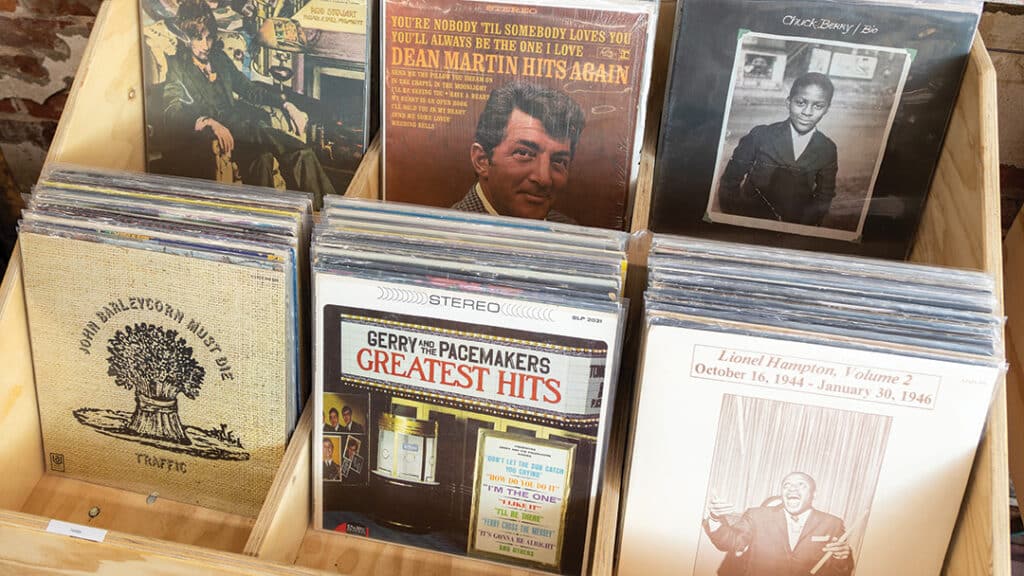 Quinn believes that the recent resurgence in vinyl's popularity will last for quite a while. He likens it to a renaissance, with people appreciating not only vinyl records, but also vintage cars and film cameras for their nostalgic value. Quinn feels that vinyl embodies a sense of authenticity that resonates with collectors and new enthusiasts alike. He enjoys speaking with young people about the music of past decades, saying, "Maybe when they hear it, it's something from the '60s, but it's a new song to them."
As National Vinyl Record Day approaches on August 12, Quinn has advice for those interested in starting their own collections. He recommends finding a groove or genre that resonates with them, investing in a decent stereo system, and exploring a diverse range of artists and albums. Sometimes, the greatest musical discoveries come from unexpected places. On that note, Enjoy the Store in downtown Redding stocks a selection of albums from his collection for customers to purchase. Quinn is happy to chat with anyone curious about records or collecting. "It's a good group of people out there; everybody helps each other," Quinn says of the community in the North State. Quinn's lifelong journey of sonic exploration serves as an inspiration for both seasoned collectors and newly interested folks. He reminds us that to love music is to preserve its resonant history, to remember the greats of days gone by, and to revel in its richness with others. •
Article Written by:
Eythana Miller writes at every opportunity and tapes poetry to her bedroom ceiling. She loves black tea, Lemony Snicket, and sunny afternoons.