Fins & Fur
Red Bluff Aquarium and Pets…
When it comes to pet essentials, it is great to have a store that is locally owned, fully stocked and knowledgeable about all pet-related inquiries. More than 30 years ago, Aquarium and Pets opened in Red Bluff and continues to proudly serve the community to this day. But how has it changed over the years? What makes it a unique, one-stop shop?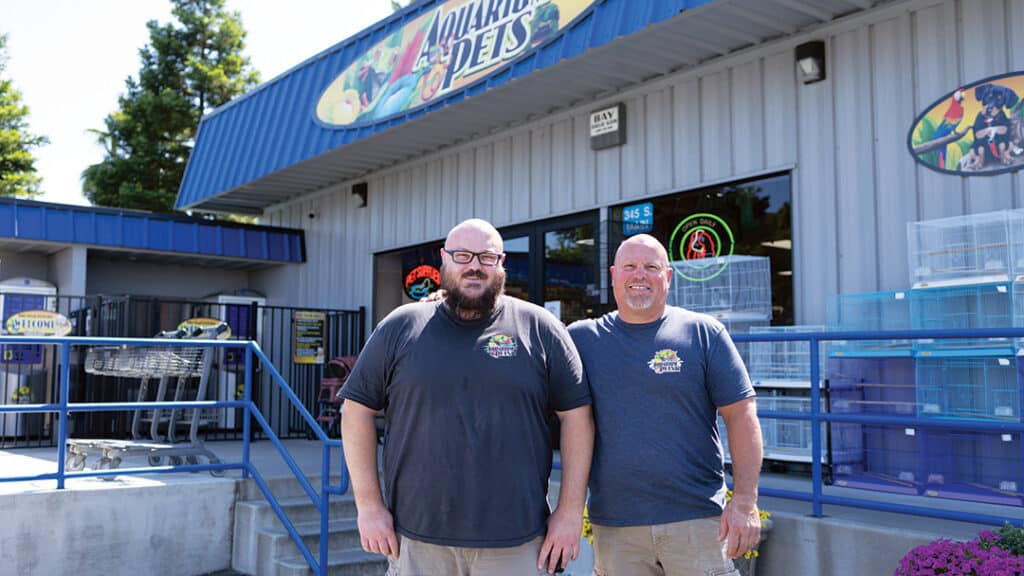 "You know, it's kind of just a comfortable, laid-back family environment. We get all kinds of people who come in to see the pets, check out the animals and hold them. It's a neat place," says Chris Rosauer, a full-time employee for the last six years. As the son of the owner, Derek, Rosauer basically grew up in the store.
What started out as an aquarium shop in 1987 has grown, moved around town a few times, added an 'and Pets' to its name, and now offers services unlike other pet stores. Namely: a self-service dog washing station.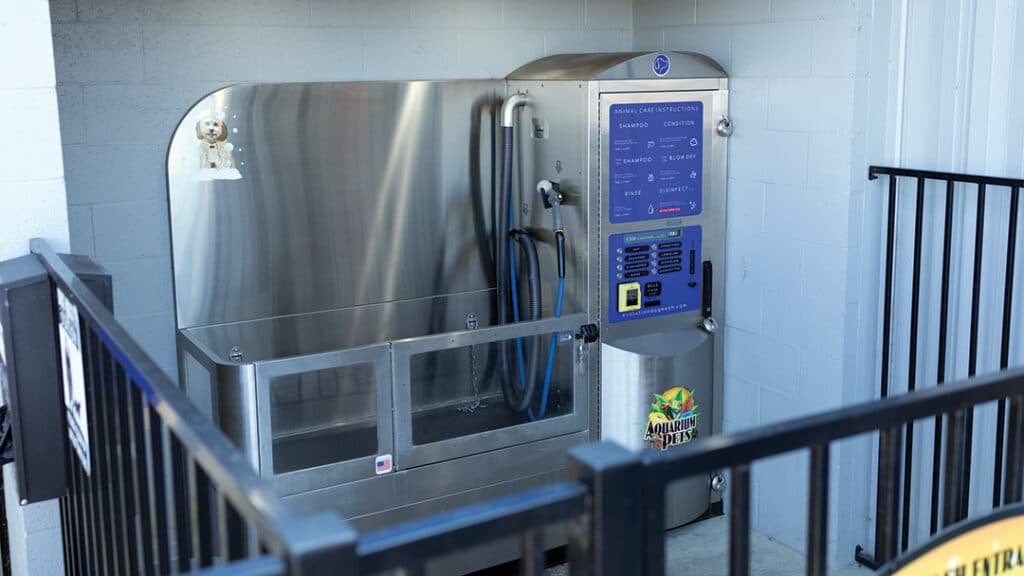 "It's nice, you don't have to make a mess in your home," Rosauer says. The tub is raised, so you don't need to bend over, and it is equipped with flea and tick shampoo and warm water.
"It's on our front porch, and it's open all the time," he adds. If your dog gets mixed up in something smelly or messy outside of business hours, you can still stop by and give them a scrub-down before bed. With this type of convenience, the dog washing station has been well appreciated by members of the public.
The dog washing station is not the only way Aquarium and Pets provides for the community. It is also a full-line pet store, for fish, small animals, reptiles, birds and everything that goes with them.
"Pretty much, if it's pet-related, we have it. And if we don't have it, we can always get it," Rosauer says. "Any kind of pet stuff, we're here for the community. If you have questions or want a second opinion, that's what we're here for."
Considering they are frequently praised for their fish knowledge online, you can certainly expect to have your questions answered. As with anything, it is a learning process, and their expertise did not come overnight.
It comes from decades of experience and a willingness to learn more. "Derek's been doing it for 30-something years," his son says. "I think he's seen or heard just about everything, and he imparts that knowledge on everyone."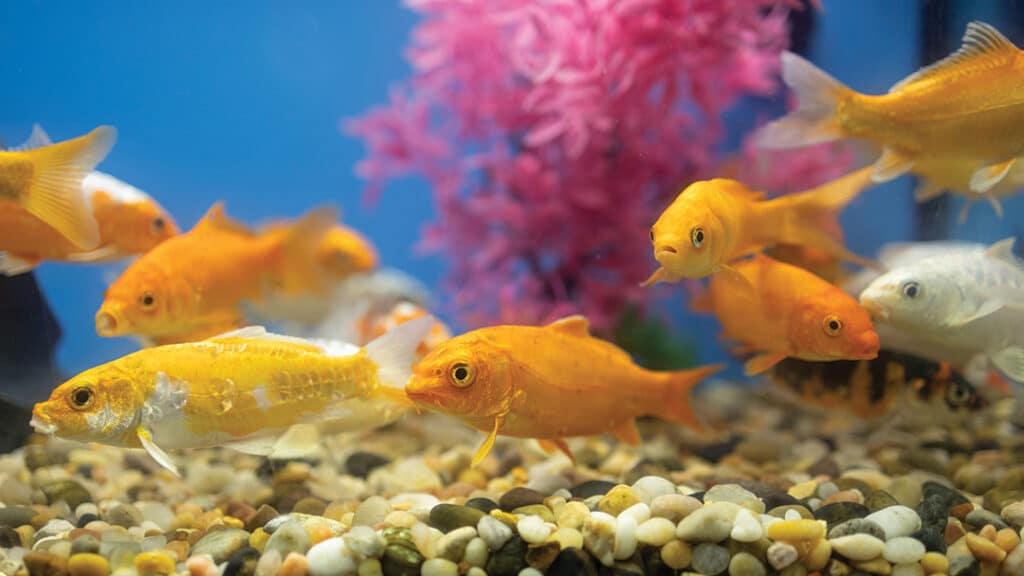 In addition to supplying pets, food and toys, Aquarium and Pets also offers services like nail, beak and wing trimmings. For birds, cats, dogs, reptiles, you name it, no appointment necessary.
With this broad offering of services, Aquarium and Pets welcomes pets into the store. "You can bring in your critters, as long as they're social," Rosauer adds. People often bring in pets or come in with their kids to see and hold the animals. "It gets joked about that we're the Red Bluff Zoo." •
Aquarium and Pets
345 S. Main St., Red Bluff (530) 527-4588
Open daily, 9 am to 6 pm
Article Written by:
Madison Heller was born and raised in Redding, and as a result spent her summers swimming and camping all over the North State. When not writing, she enjoys baking sweets, drinking coffee and spending time outside.