What I Enjoy – Dr. Justin Holt, O.D.
Dr. Justin Holt, O.D.
Optometrist
What do you enjoy most about your job? I truly love what I do. Every part of it. I love being able to help others with their sight, overall health, and maybe most of all, help patients understand when there is an issue, what exactly it is and what options we have to manage the challenge they may be encountering.
What do you enjoy most about the North State? The two things that stand out to me, and did from the moment we moved here, is the sincere kindness of the people. The second was the variety and beauty of the area itself, from snowy mountains to beaches to the most amazing forests in the world. Where else can you have both palm trees and pine trees growing in your yard?
Where did you grow up? Virginia, Maryland and the surrounding D.C. area while my dad was in the Navy. Then from 12 on, I grew up and lived in Utah.
Married? Kids? Very happily married to the woman of my dreams and have five amazing kids ranging in age from 13 to 25.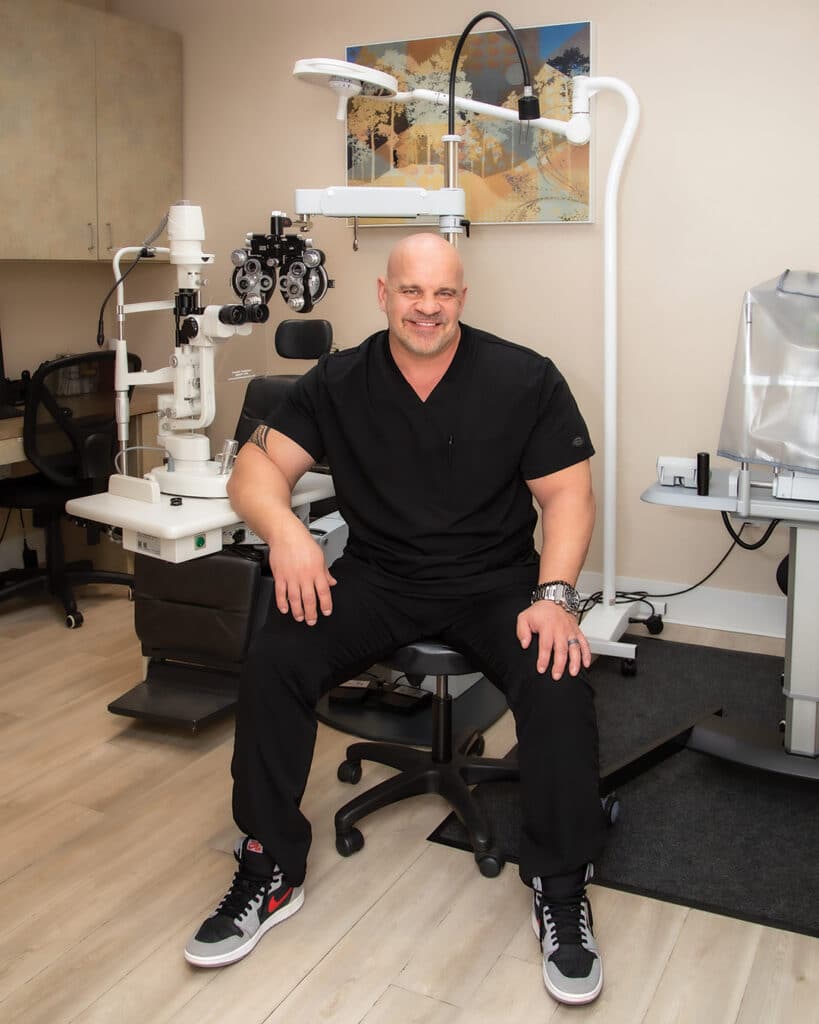 What are some of your hobbies/interests? Weightlifting has been a passion of mine since high school. You'll often find my wife and me in the gym or on motorcycle rides. I also love going to the movies, playing guitar, skiing on the snow or behind the boat on all the local lakes, finishing my pilot's license, and possibly a few more bodybuilding competitions.
What's your favorite sport? I'm not a huge sports fan, but I'll always be a fan of BYU, Utah Jazz and the 49ers.
What's the best vacation you've been on? We went on a safari in Tanzania that was amazing. Very cool to see in the wild so many animals that you'd only see in the zoo here.
What's your favorite way to spend a day off? Traveling, exploring new places and having new adventures with my wife (sometimes we bring the kids too).
What's something you've always wanted to learn or try? I've always wanted to learn to speak with an Irish accent.
What's a unique experience you've had in your life? I attended college on a cheerleading scholarship. I've studied and lived for several years in Spain and Puerto Rico.