Campfire Cooking
The Ultimate Camping Food: Hobo Packets…
Hobo packets are the ultimate camping food. They are simple, tasty and fun to make. All you need is some meat, veggies, seasonings and foil. You can use whatever ingredients you have on hand or find in the wild. You can also get creative and experiment with different flavors and combinations.
There's nothing like a warm and hearty meal after a long day of hiking, fishing or exploring nature. One of the best ways to cook up a feast in the wilderness is with this simple idea.
Forget about hot dogs or bland freeze-dried meals. Once you try hobo packets, you'll want them for every camping adventure. They are also a convenient option for houseboating, picnics or other outdoor activities.
I like to make the hobo packets the night before heading out to the great outdoors. Do all the cutting and prepping in your home kitchen and refrigerate. In the morning, place the pre-made packages in the cooler. It's best to cook the first or second night of your trip.
Hobo packets are like little surprises waiting to be unwrapped. You never know what you'll find inside until you open them. And the smell of the food cooking over the fire is mouthwatering! Hobo packets are also easy to clean up. You just toss the foil in the trash and enjoy the rest of your night around the campfire.
The secret to making good hobo packets is to cut the ingredients into small pieces so they cook evenly and quickly. Another important thing to remember is to seal the edges of the foil tightly so the steam and juices stay inside and keep the meat moist and tender. Because no two campfires are the same, it's wise to check once or twice for appropriate doneness.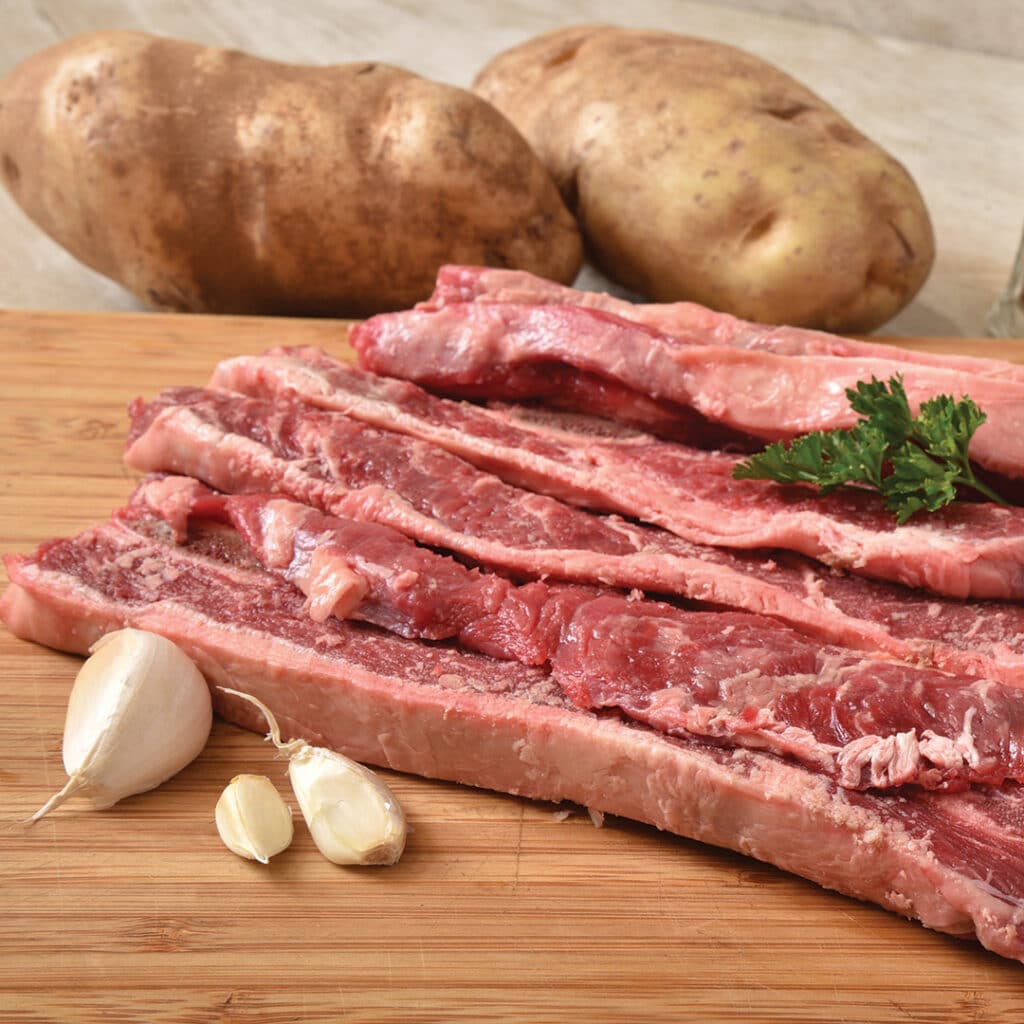 Steak & Potato Hobo Packets
Servings: 4
Prep Time: 15 minutes
Total Time: 1 hour
Ingredients
• 2-3 T olive oil
• 1 stick (8 T) salted butter
• 2 large russet potatoes, diced
• 1 small onion, sliced
• 2 cloves garlic, minced
• Salt and pepper, to taste
• 2 lbs. steak, cubed (ribeye or New York strip steaks)
• Steak seasoning (optional)
Directions
Step 1: Tear off four sheets of heavy-duty aluminum foil, about 18 inches long.
Step 2: Drizzle all four foil aluminum squares with olive oil. Put 1 tablespoon of butter on each foil sheet.
Step 3: Dice potatoes into 1-inch cubes. (I prefer to leave the skins on, but you can peel the potatoes if preferred.) Divide up the cubed potatoes and place on top of the butter on each aluminum foil square.
Step 4: Sprinkle minced garlic and sliced onion over each of the four servings. Then sprinkle with kosher salt and pepper.
Step 5: Place steak chunks on top. Season with another dash of salt and pepper or your favorite steak seasoning.
Step 6: Drizzle with a little more olive oil and put another pat of butter on top.
Step 7: Fold up each sheet of foil to make a sealed pouch, so the butter and oil can't escape while cooking.
Step 8: Place packets on a grill using medium-high heat for about 35-50 minutes, depending on the height of the grill. Check periodically for your desired level of doneness.
NOTE: Be careful when opening the packets.