What I Enjoy – Erin Ross (Hull)
Erin Ross (Hull)
VP of Marketing & Communications
Redding Chamber of commerce
What do you Enjoy most about the North State? What is not to enjoy about the North State? From the unmatched natural beauty to the people and quality of life, I believe there's no better place to live. We can drive an hour and enjoy some of the most gorgeous wilderness and best recreation in the country, while being a day's drive away from world renowned tourist destinations. It's really special.
Married? I'm a newlywed! James at Enjoy the Store was part of the secret marriage proposal/ scavenger hunt as one of the places where I had to find a clue. Everybody was in on it! The hunt ended with my fiancé Cameron down on one knee on the Sundial Bridge. Unforgettable!
Kids? Together we have three grown children and three school-aged children. I bring four boys into the marriage – the three school-aged children and one 21-year-old.
Upcoming plans or goals? I'm very much looking forward to continuing to be a part of the exciting changes that are taking place in our community. Redding is in a great place. It's encouraging to see so much collaboration and cooperation across a variety of sectors and organizations by people who truly want to make Redding a better place. I believe that "healthy things grow" and I think that's true for both cities and people.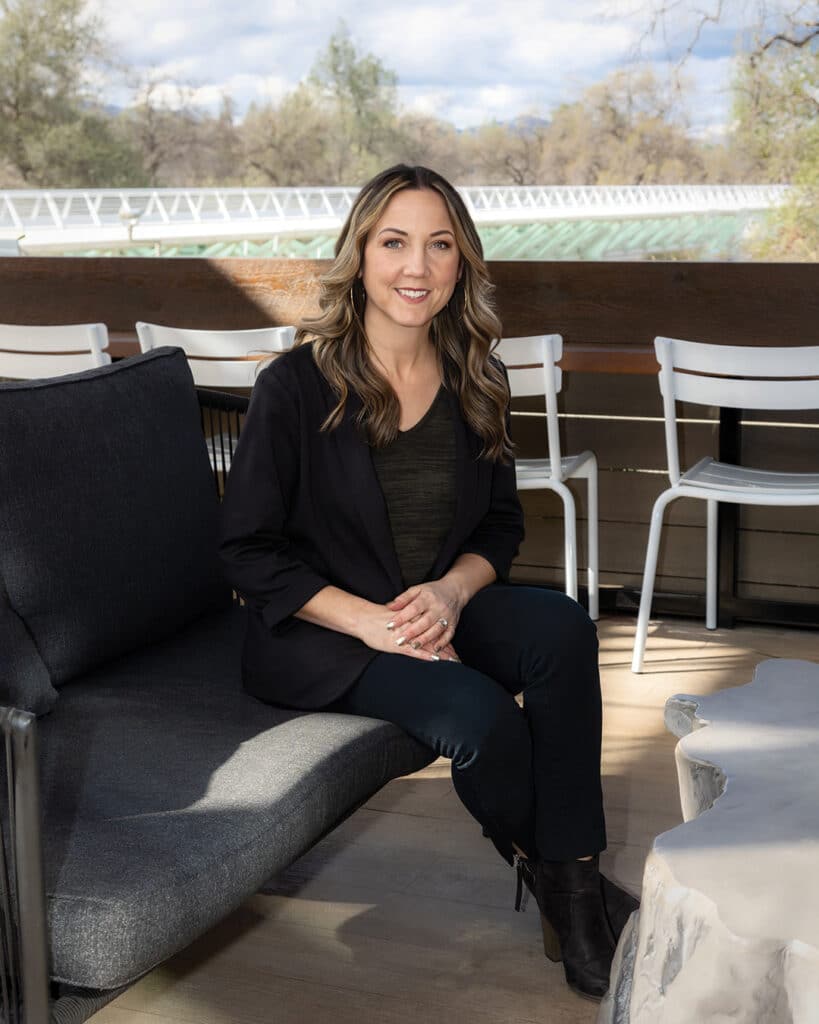 Key responsibilities for the Chamber of Commerce? I oversee all of our digital and written communications, and I produce and market the Chamber's Commerce Connection podcast. I collaborate with a variety of community organizations and represent the Chamber in a variety of settings.
Favorite movie? "Forrest Gump." It is just the most heartwarming story. As many times as I've seen it, I still cry at least three times every time!
Something you're proud of achieving? I am proud of my wonderful kids and who they are growing up to be.
Favorite quote: "Live as if you were to die tomorrow, learn as if you were to live forever." – Ghandi
Place you'd like to travel? I would love to go to Thailand to be immersed in an environment and culture that I've never experienced before.
Favorite sport or hobby? My favorite place to be is on the snow or water. Skiing, wakeboarding, fishing, SUP or just relaxing on the lake, it doesn't get much better.
Person who influenced you? Over the past 5 years, I would say my boss, Jake Mangas. I have learned so much about what it means to be a leader, a collaborator and just an all-around good human from him. You won't find a person with a more pure heart anywhere, and I aspire to be more like that.