Kool to Give
Gifting to the North State with Kool April Nites…
One of Redding's largest events is in April and we're excited to see the classic cars begin to show up all over the North State. We were able to talk with Kool April Nites Board President Debra Fox.
Enjoy: How long has Kool April Nites been in existence?
Debra fox: Kool April Nites began in 1990. I started volunteering 13 years ago, working gates, selling shirts and memorabilia. I became a board member in 2015 when retired Sheriff Jim Pope stepped down and asked me to step into his position. That was quite an honor.
Enjoy: How many people attend the weekend festivities?
Fox: In 2022, we had approximately 17,000 people through the front gate the day of the Big Event, and 1,987 of the allowed 2,000 registered cars. Kool April Nites spends upwards of $250,000 to put this event on. We raise that money through sponsorships, advertising and show and shines. Last year we had 24 show and shines! This event brings around $8.5 million to the community. Hotels are almost full by the end of February, and money comes into restaurants, shopping, gas and so much more. We are the largest event in Redding, along with the Redding Rodeo.
Enjoy: What can people look forward to at the Redding Civic Auditorium on the day of the show?
Fox: All-access wristbands may be purchased for $25 at any Napa Auto Store. The wristbands get you into the drive-in movie on Wednesday, the corn hole tournament on Thursday, Hillstreet Band on Saturday night and the Big Event. The Big Event is a classic-filled day, with cars shined up looking their best, and owners willing to talk to anyone who has questions. KAN buys out RABA for Saturday, and you can park and ride to the Civic Auditorium for free. There is no parking available at the Civic. On Sunday at the Redding Civic Auditorium, you can register to sell your car. The Car Corral registration is available online or you can pay the fee at the gate. Sunday is the Circle of Champions.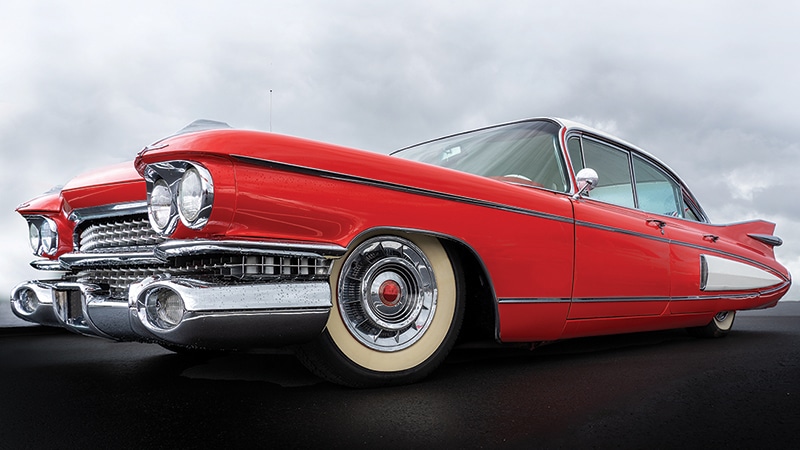 Enjoy: What do you need to know if you'd like to show your car or be in the Friday night cruise?
Fox: To register your car, it must be 1979 or older. Each registered car has a number that gets them into all of the Show and Shines, Drive-In Movie and The Cruise. You must be registered to enter the cruise. We do this for the kids, and the money paid goes back to the youth of the community, so please register. 
Enjoy: Is Kool April Nites a volunteer organization?
Fox: Kool April Nites is a nonprofit organization with 14 board members who are all volunteers.
Enjoy: How would someone get involved as a volunteer?
Fox: We love our volunteers! We depend on close to 400 volunteers to put on the 10-day event. Volunteers may sign up on our website, www.koolaprilnites.com.
Enjoy: Where do the profits go?
Fox: Since 1990, Kool April Nites has donated the proceeds to youth programs in our community. Last year, we topped the million-dollar mark.  We are now "on to the next million." Local youth programs send us letters requesting funding, and we have a day of gifting to read all of the requests and make our decisions. •
koolaprilnites.com