In His DNA
A New Project for Steve Wallace to Work Mustang Magic…
A line of classic cars spans for a literal mile. Ten thousand attendees show up every day. 1950s-style sunglasses, enough to make Steve McQueen jealous, are everywhere. This is Kool April Nites – the Redding spectacle. It draws a crowd. Worthy of all the hype and the pedal revving, the city proves just how much vintage vehicles mean to California. But why Redding? What makes Redding the Mecca of motorcars?
Steve Wallace, proud owner of a soon-to-be refurbished 1964 vintage Mustang, has spent the last five decades with at least one motor makeover sitting in his garage. Kool April Nites is his time to shine. His current project is to take a 60-year-old retro Mustang and make it a modern car – a cruiser able to withstand the rigors of route 66 and Interstate 5.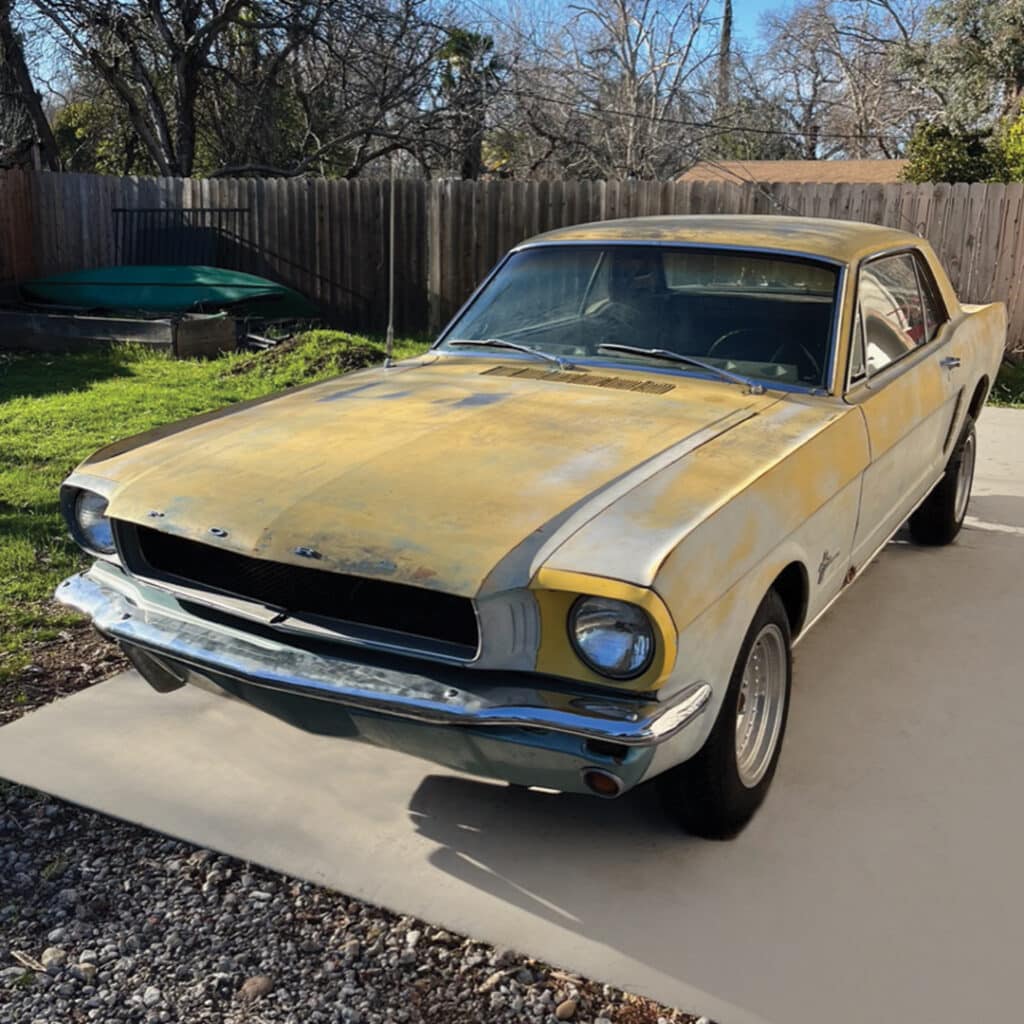 "It's the working-man mentality," Steve says. "The respect for hands on work – this tradition of generations of men that have worked on their own cars and can recall the days when they had to make do." Kool April Nites upholds that cultural value. Somewhere deep inside the Redding DNA is motor oil.
Steve's own motor oil journey began at 10. Dad came home with a brand-new, pony interior, Tahoe blue, 1966 Mustang. Like any good 10-year-old, Steve fell in love. There may have been choirs singing in the background – he's unsure. Fast forward another 10 years, Steve is riding top down on Route 66 with a Mustang coupe, the second 'stang in Steve's story. Driving out west, picking up hitchhikers and falling asleep with the seats down parked right outside the Grand Canyon –no park entrance fee. Steve chuckles, "It was a different era back then." Eleven years later, first baby on the way, Steve begins working on a 1969 Mustang. The baby grows old enough to drive, and father and son duo begins working on another old, crashed Mustang. Steve tells his life story though a montage of many Mustangs.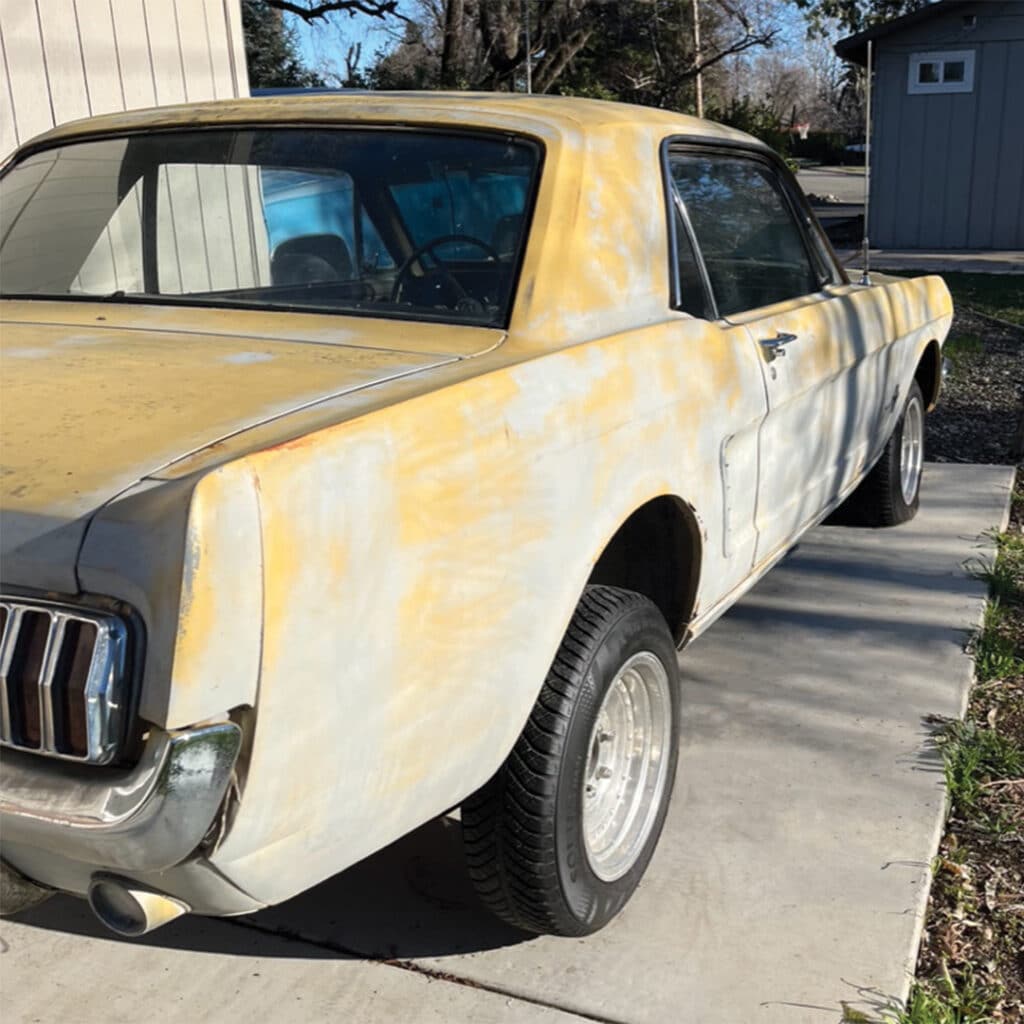 The current project: this 1964 Mustang caught Steve's eye 16 years ago. "This particular automobile sat languishing in the neighbor's drive since 2007," Steve says. It's going to be a gift. It may be the eighth mustang Steve's been intimately involved with, but it's for his one and only: Deborah Wallace. Steve has been married to Deb – the principal of Tree of Life charter school – for 40 years.
Kool April Nites matters to Redding. Vintage cars matter to Redding. But it's more than sunglasses and hot rods. The cars tell stories of life's different seasons, of growing up and growing old, of restoration and seeing a job through to its end, of the pride of hard work and figuring it out – stories of meeting needs. Kool April Nites encapsulates stories like Deb and Steve's. They are one of the thousands of couples who will be in attendance this April. •
Kool April Nites • April 21-30
Article Written by:
Ben LoCascio writes children's curriculum at HeartSmart TV. His senior thesis was awarded highest distinction and an enthusiastic zoom wave at Brandeis University. It was COVID. Ben lives in Redding, and you can find him in front of any nearby espresso machines, thinking about having just one more cappuccino.