All for the Hall
Prorodeo Hall of Fame and Museum of the American Cowboy…
When the Prorodeo Hall of Fame and Museum of the American Cowboy opened in 1979 in Colorado Springs, Colo., it had a clear mission: "Educate the public about rodeo, its history and impact on Western American culture, and provide recognition to rodeo notables of the past and present and serve as an inspiration for the future."
Today there are anywhere from 500 to 700 professional rodeos across the United States each year, yet only 32 have been inducted into the ProRodeo Hall of Fame since rodeo committees were first introduced as a category in 2008. "Thirty-two isn't a big number," says Megan Winterfeldt, exhibits and collections coordinator at the hall. Hundreds of nominations are received each year, yet the nine-member selection panel chooses only a few for inclusion, and they take a long view of performance.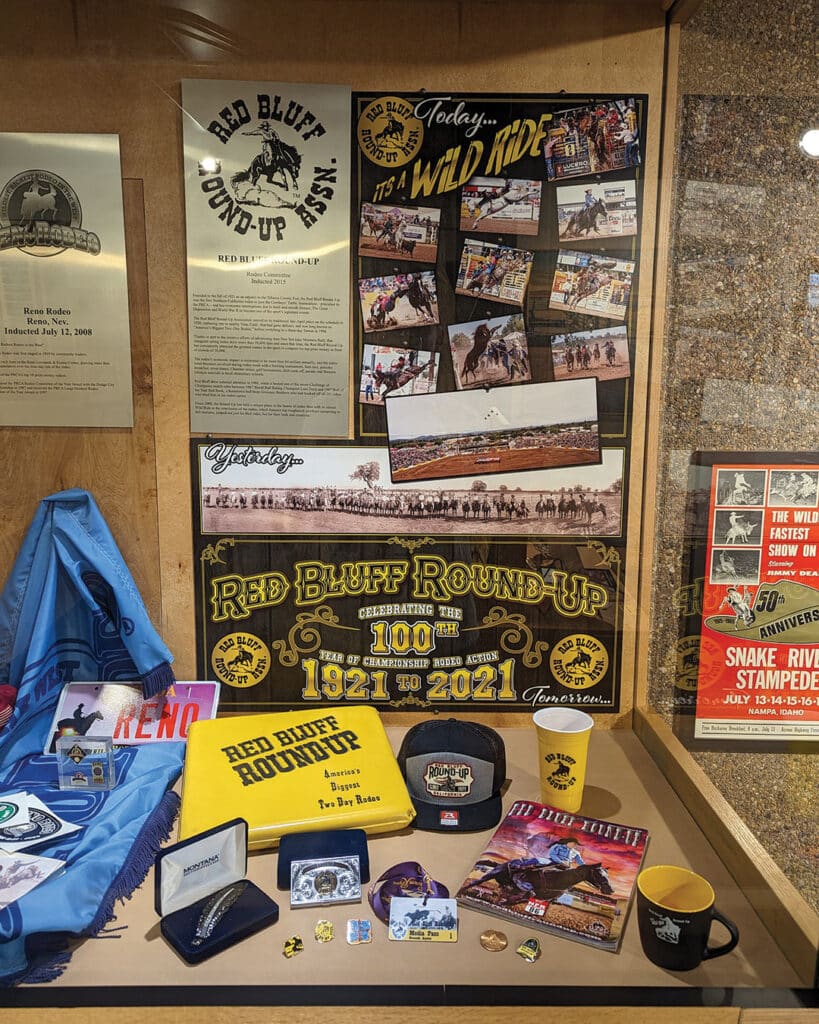 For starters, a rodeo committee must be a member of the Professional Rodeo Cowboys Association for at least 25 years to be considered. Then, Winterfeldt says, "they look at the whole history of the committee to see how well they have performed." To the North State's credit, its two most iconic professional rodeos — the Red Bluff Round-Up and the Redding Rodeo — are part of that elite 32.
The Red Bluff Round-Up led the way for rodeo committee representation in 2015 and was followed closely in 2016 by the Redding Rodeo. Both rodeos have long histories, with Red Bluff celebrating 100 years in 2021 and the Redding Rodeo celebrating its 75th anniversary this year. Both rodeos are aggressive in adding events to keep rodeo fresh and engaging while honoring their traditions.
The first North State entry into the ProRodeo Hall of Fame was actually an animal athlete, the beloved bucking bull Red Rock, owned by Growney Brothers Rodeo Company in Red Bluff. Inducted in 1990, Red Rock was officially retired from rodeo in 1987 at the National Finals Rodeo after a five-year professional career being unridden in 309 attempts. He was brought out of retirement in 1988 for a special seven-rodeo series of rides called the Challenge of Champions, where he was matched with champion bull rider Lane Frost, who finally bested the bull in two of the matches. also inducted in 1990, first rode Red Rock at the Redding Rodeo, which adds to the event's distinction in rodeo history.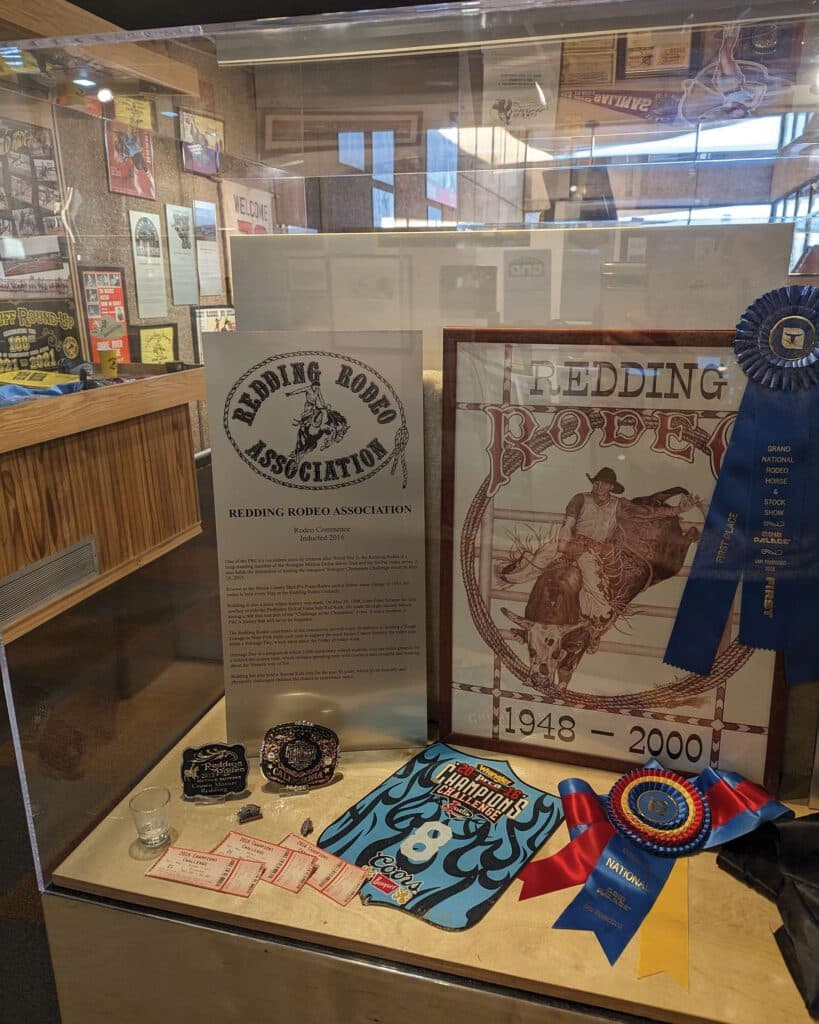 Alturas-born Buster Ivory joined Red Rock in 1991 as a Rodeo Notable, for his work behind the scenes to grow the sport. It's a category for "the men and women who made a big contribution but didn't necessarily compete," says Winterfeldt, though Ivory added a few championship buckles to his collection before truly making his mark with rodeo livestock. He entered rodeo at age 14 as a contestant in McArthur, but is best known as a chute boss and livestock superintendent at such high-profile events as the National Finals Rodeo and the 1958 and 1976 World Fairs. His wife, June Ivory, also has a place in the ProRodeo Hall of Fame.
Red Bluff bullfighter Joe Baumgartner was inducted in 2013 after a record 14 appearances protecting bull riders at the National Finals Rodeo. Well-known at North State rodeos, he retired in 2011 after his 19th appearance at Oregon's Pendleton Round-Up. An invitation to the National Finals Rodeo is an extreme vote of confidence in a bullfighter's ability to protect bull riders, who are matched with the industry's fiercest bulls.
The ProRodeo Hall of Fame refers to its 1995 inductee, Cotton Rosser of Marysville's Flying U Rodeo, as the "PT Barnum of professional rodeo." A longtime member of the PRCA Board of Directors and a 1985 Stock Contractor of the Year, Rosser was inducted as a stock contractor, though was also known for producing more than 50 rodeos a year and bringing cutting-edge entertainment to the events.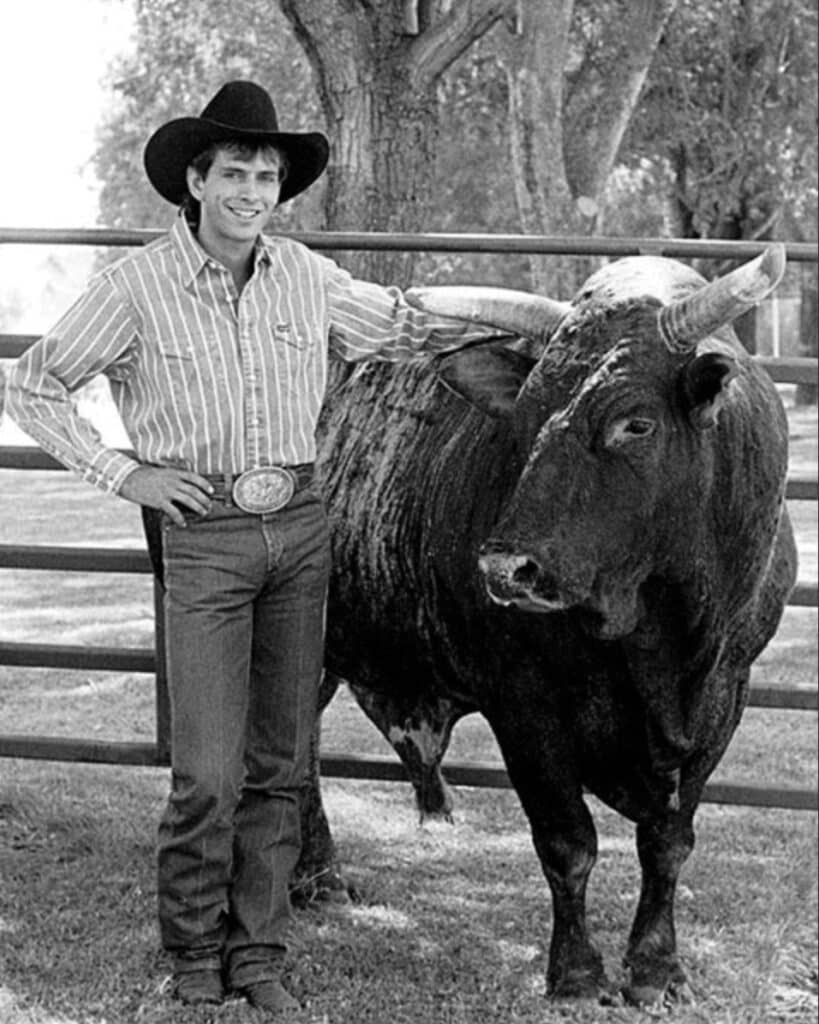 "The way we collect our items is we allow our inductees to choose what best represents them," says Winterfeldt. "The committees decide what will best represent them." Rosser provided custom chaps and the Western shirt he is wearing in his official photo at the Hall. Baumgartner has a jersey and shirt worn while bullfighting, as well as a black cowboy hat. Both rodeo committees have buckles, ribbons, posters and tickets filling in their exhibits.
There's no doubt rodeo has shaped the culture of many North State communities for decades. It's not just recognized by those that live here, but also by those who care for the history and preservation of rodeo history across the nation. As young talent such as RC Landingham make their own marks on the sport, it's safe to bet the area will be contributing inductees in years to come. •
ProRodeo Hall of Fame and Museum of the American Cowboy
www.prorodeohalloffame.com
103 Pro Rodeo Drive, Colorado Springs, Colo.