What I Enjoy – Sgt. Regan Ortega
Sgt. Regan Ortega | Redding Police Department…
What do you like most about your occupation: I love my job for a number of reasons. First and foremost, the ability to help those who are unable or unwilling to help themselves, especially children. Law enforcement is ever-changing and I enjoy being a lifelong student of the profession.
Something you're passionate about: I am passionate about leadership. Leaders can have a profound impact not only on work lives but on personal lives as well, and I am passionate about doing everything I can to positively impact those I lead.
What I enjoy most about the North State and why: I love the beauty that surrounds us – the mountains, rivers, lakes and all the outdoor activities our area offers.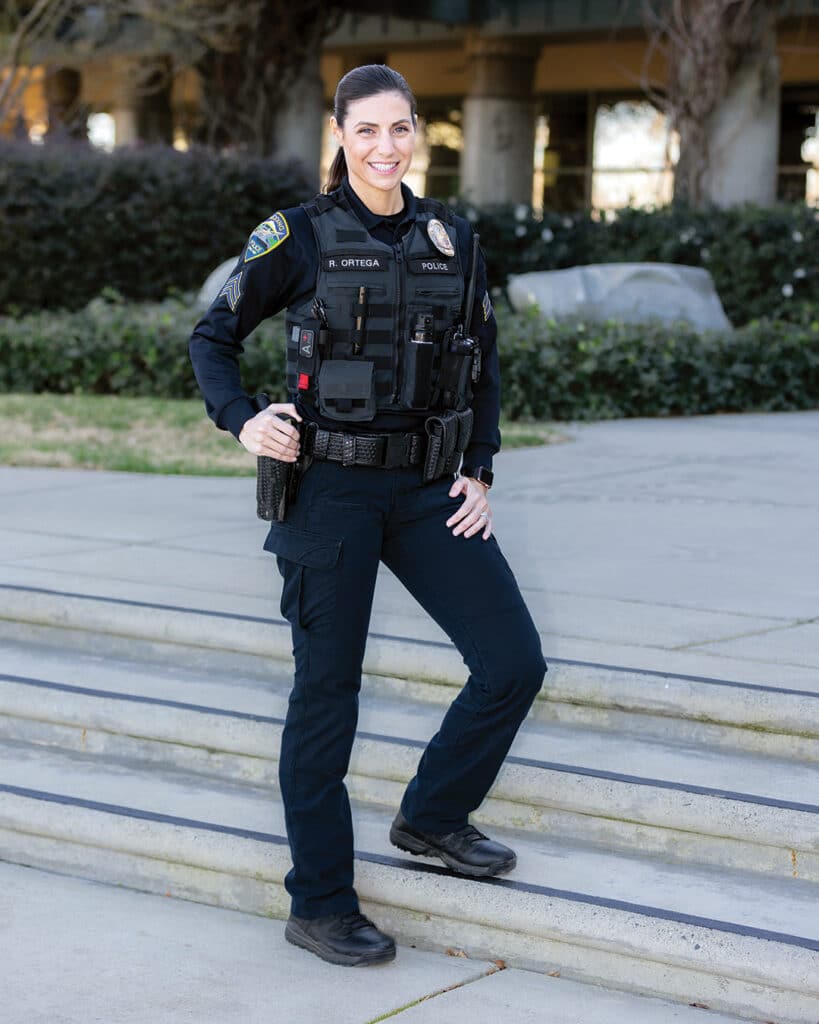 Something you're proud of achieving: I am proud of being a working mom in a demanding profession. Being a mother made me a better police officer, because coming home after every shift reminds me what I am working for. And being a police officer made me a better mother, because by pursuing my dreams, I am modeling for my daughter how to pursue her dreams.
Favorite quote: "Work silently toward your goals and let your accomplishments speak volumes." – Author unknown
How do you spend your time off-duty?: My time off-duty is spent with my family and friends. We can be found enjoying the outdoors, at youth sporting events or working out.
Place to Travel: I love to travel and am an avid cruiser. We are headed to the British Isles this summer, but my favorite places so far have been Venice and Croatia.
Sport or Hobby: My favorite sport to play and watch is basketball. I played basketball growing up and now enjoy watching my daughter play.
A person who influenced you: My daughter has influenced me the most. She inspires me to live my life as an example for her. I hope for her to strive to be educated, independent, strong and fulfilled. One of the best ways I can teach her how to be these things is to show her by my own examples.