Pushing for Hope
Coach Natasha Tunnicliffe…
A hundred and fifty pounds ago, Natasha Tunnicliffe found herself on the couch scrolling through her phone watching athletes doing CrossFit. A dream flared off in her mind: "I'd like to do that."
Coach Natasha Tunnicliffe or "Tash" remembers being overweight her whole adult life. "My body was in constant chaos," she says. But inside her was a dream of breaking out of the unhealthy lifestyle. Hope is a dangerous game. She had tried and failed before, so the act of believing again brought back a pain all too familiar. However, something about these CrossFitters caught her attention. It was the mix of fitness and strength. They were not only losing weight, but building towards strength.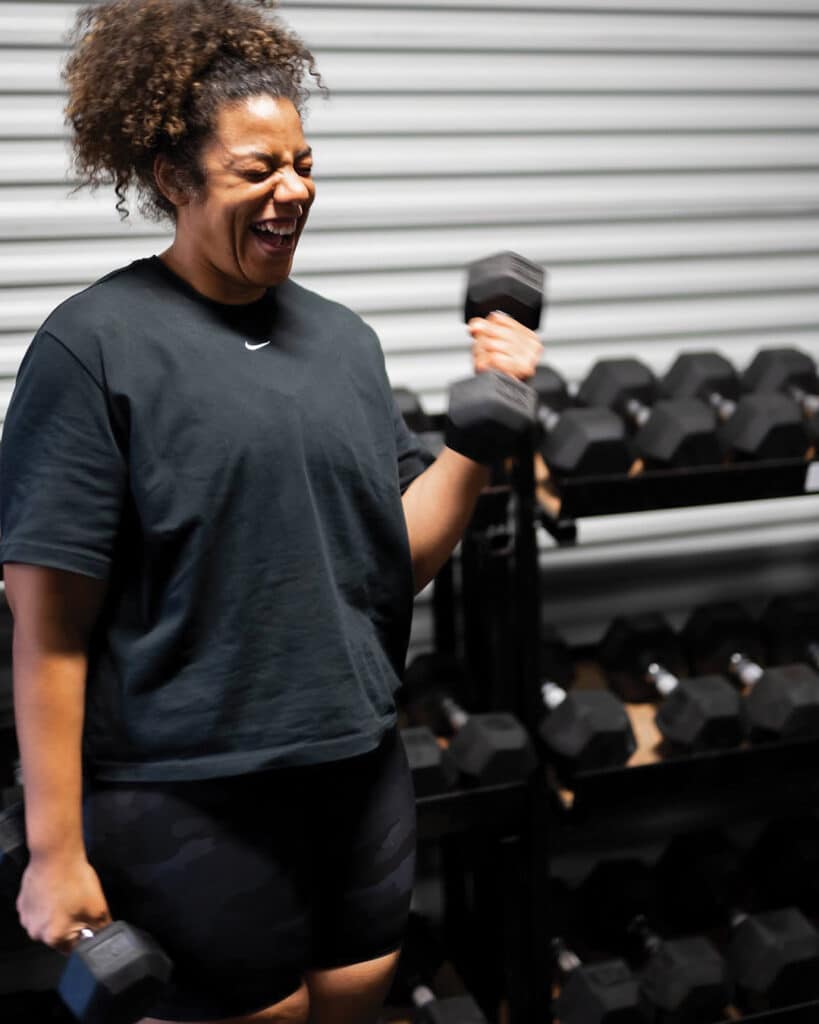 As hope began to stir inside, Tunnicliffe came across another video: this time of a man who had lost a large amount of weight "the natural way." Apparently, that's an option. She decided to bite. Walks and slow progress – Tunnicliffe began to explore this old-school method of weight loss, "the natural way." She began the common-sense diet. Rather than vowing to never eat McDonald's or Cheetos again, Tunnicliffe started to eat what she knew was good for her, and fast food in moderation. She started dropping weight.
Any traction she was gaining, she was also denying. If her friends or family commented on her losing a couple pounds, she changed the subject. But somewhere else, her story began to leak. She created a separate social media account dedicated to her weight loss journey. No one could know. But Tunnicliffe was born to coach and she found herself inspiring countless others online – people she didn't know.
Then her worst fear came true. Her Instagram was found by her best friend. But instead of a flood of embarrassment and shame, Tunnicliffe was met with a challenge. "You have got to coach!" This was the bestie's advice, to show others the way forward.
Tunnicliffe worked as a youth pastor, so encouraging people and believing in them was her day job. It was doing it in a fitness context that brought up the fear. But kill the fear. Tunnicliffe took on a couple clients.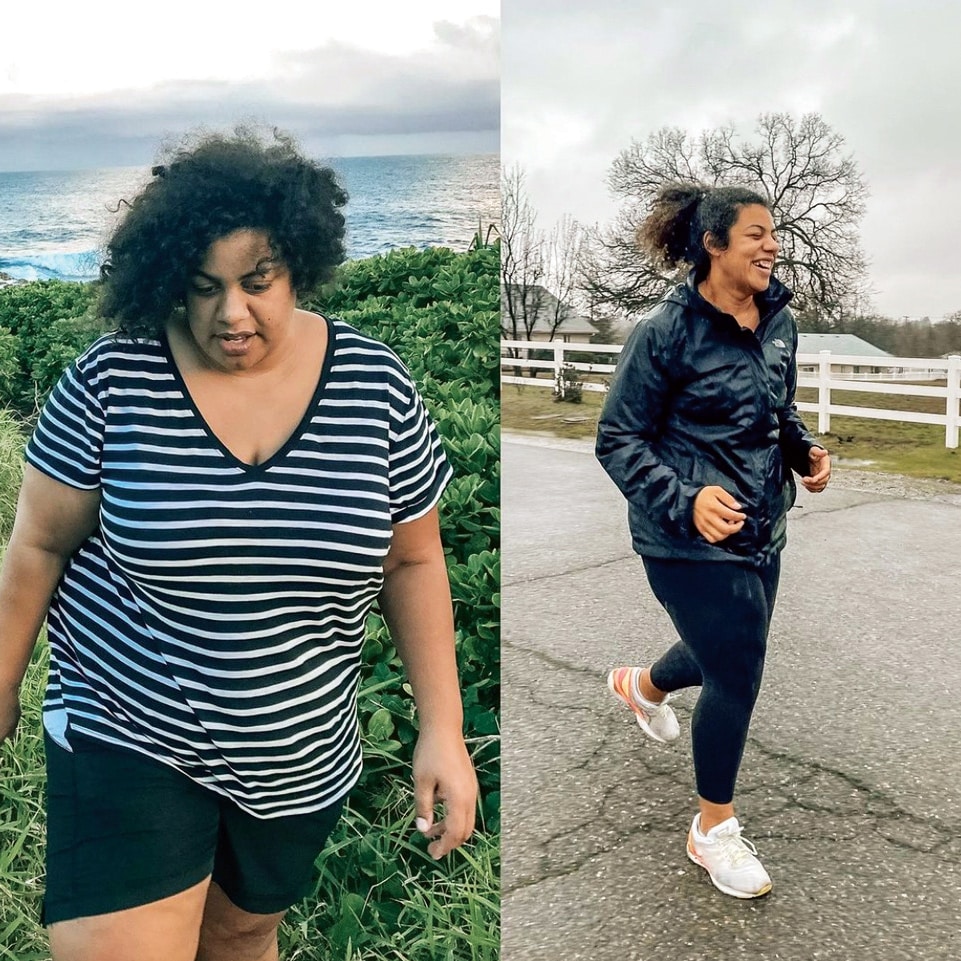 It's humbling to coach people who are also at your level, Tunnicliffe explains. You cannot afford any elitist flair, no nose up in the air attitude of "I've done this all before." There is nothing Tunnicliffe asks of her clients that she doesn't also ask of herself. This has become one of the marking features of her coaching. Most of her rave reviews come from people who appreciate how she is on the journey with them. She is a coach who understands where her clients are. She'll walk with you.
Tunnicliffe dove deep into her own story. To bring people along with you, you have to rediscover exactly what got you going in the first place. People generally like gimmicks and guarantees. Ten pounds in 10 days. One pill to fix everything. But that wasn't how Tunnicliffe lost weight. She'd done those before; they don't last. "The way you lose the weight is how you keep it off," she explains. She began to coach people this way. She knows the value of sustainability and longevity in weight loss personally.
Tunnicliffe dug deeper. Her health journey began in her mind long before it began in her stomach. Weight loss is emotional. Tunnicliffe added some life coaching to her repertoire. For Tunnicliffe, binge eating was a psychological issue, not just a physiological one. An emotional need triggered the overeating which deepened the emotional pain. Enter the Catch-22. Tunnicliffe now works with her clients on positive self-image and sustainability, knowing exactly what it takes from her own journey.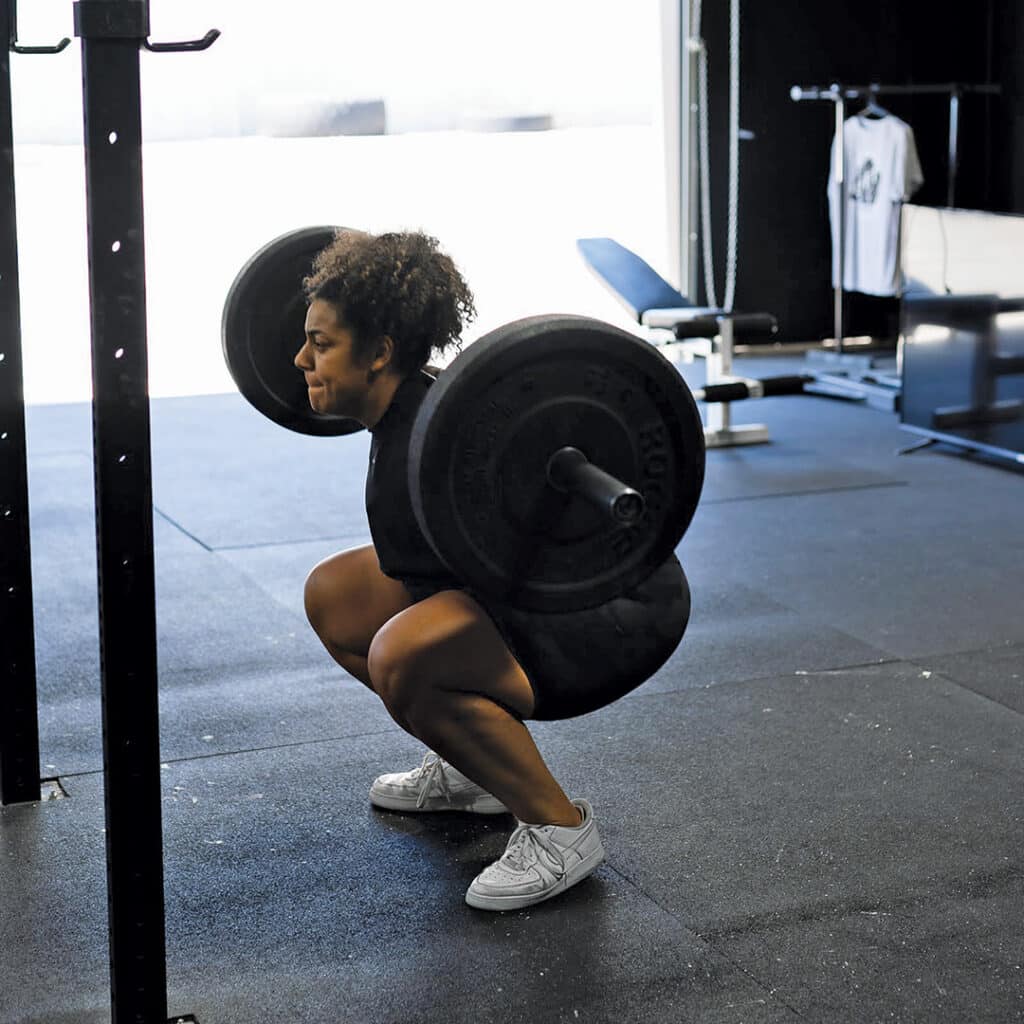 Tunnicliffe has been coaching for two years now. Her business is thriving. She has lost more than 150 pounds and is still going. What sets her story apart is not that she found a journey to health. Many inspiring people do that. It's that she embarked on the journey while having lost many times before. She won the battle to keep hope amidst disappointment. This is what sets Tunnicliffe apart. It makes her a coach who can truly come alongside people in process.
Tunnicliffe can be found on any typical afternoon at CrossFit Lift in Redding. She is one the gym's most consistent athletes and is quickly becoming one of the strongest female competitors. Tunnicliffe is no longer chasing weight loss, but is building strength and helping others do the same.•
www.LastingNutrition.org
Article Written by:
Ben LoCascio writes children's curriculum at HeartSmart TV. His senior thesis was awarded highest distinction and an enthusiastic zoom wave at Brandeis University. It was COVID. Ben lives in Redding, and you can find him in front of any nearby espresso machines, thinking about having just one more cappuccino.