On the Wall
Kim Solga, Mural Artist…
Kim Solga's "studio" is in the open spaces of Siskiyou County, in its streets and mountain meadows. Solga is a mural artist and plein air painter. Her murals grace the walls of Dunsmuir's City Hall, the Streamwise building on the main street of Mount Shasta, and the 4H building in Yreka, among other locales. And as a plein air artist, she paints watercolor portraits of the region's colorful wildflowers, its rivers and its streams.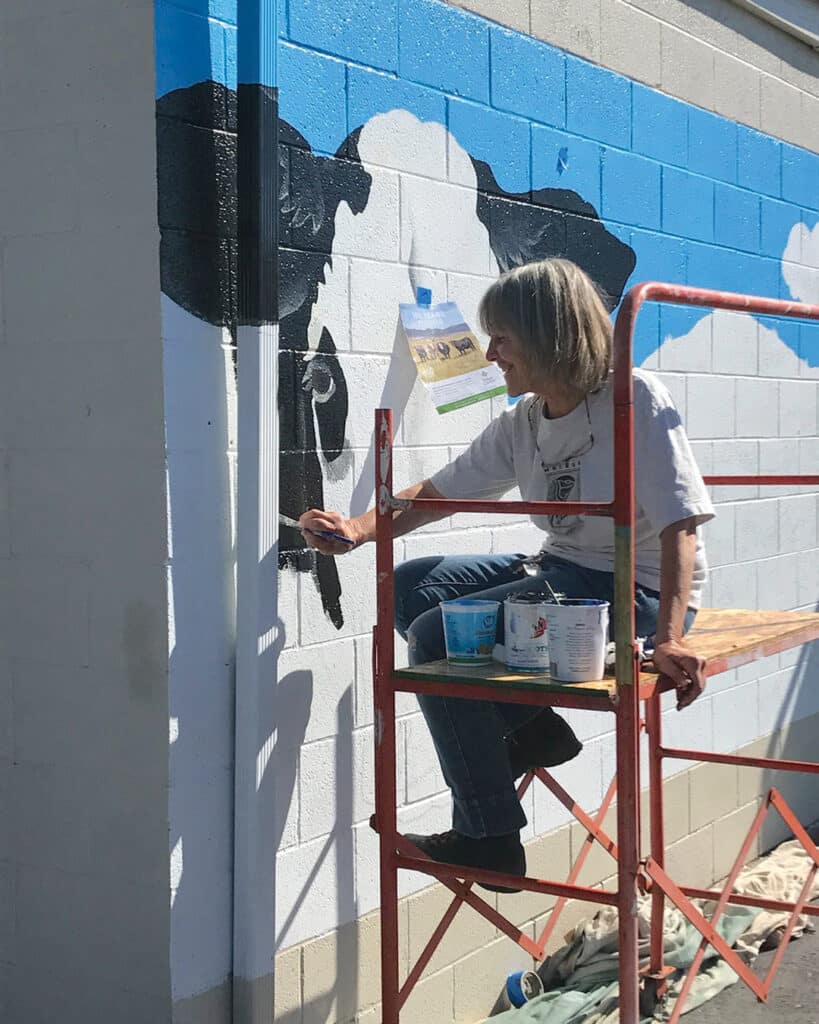 It can be hard work, scrambling up scaffolding that's 20 or 30 feet off the ground, working outdoors on the hot days of summer. "But it's worth it," she says, "when you're bringing beauty to the streets of a community." And there's another benefit: Her mural art reaches a much wider audience than the paintings enclosed in the walls of a gallery.
Because it's public art done right out in the open, the public can sometimes become part of the creative process. One day while Solga was painting a bear alongside a mountain stream for the Streamwise building, an older man who was passing by called out, "Hey, you need a fish jumping in that stream!" And so there it is, a leaping fish in the completed mural.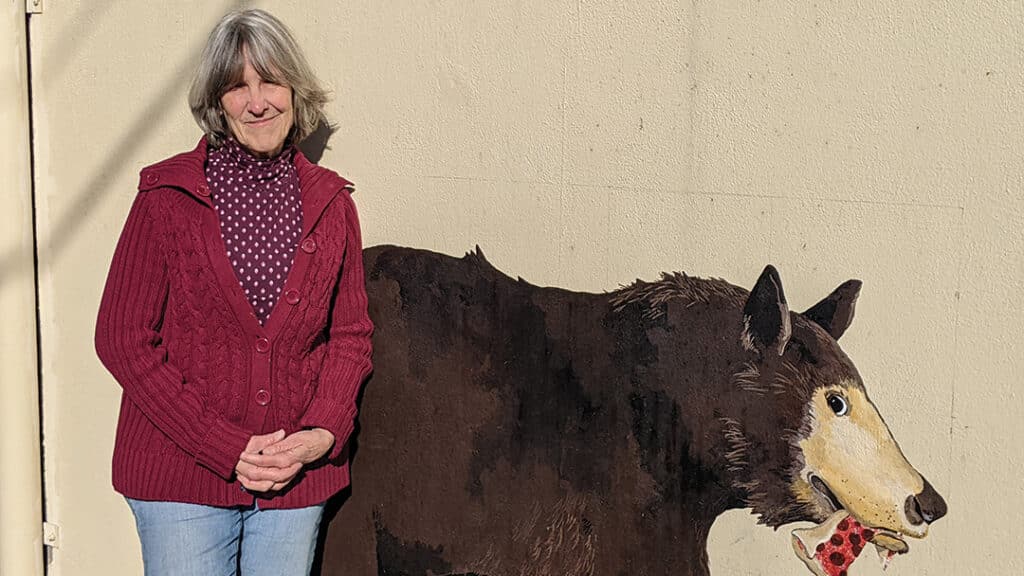 For Dunsmuir's City Hall, she painted a colorful, cartoonish treasure map showing some of the distinctive features of the town and its environs, including the historic baseball park where Babe Ruth, pictured in the mural, played an exhibition game; Castle Crags with rock climbers scaling its heights; and hikers on the nearby Pacific Crest Trail. While she was creating this work, when she was up on the scaffolding, a couple of times passersby called out, "Hey, put my house in there!" "What color is your house?" she'd ask, and with a few more brush strokes, the house became part of the mural.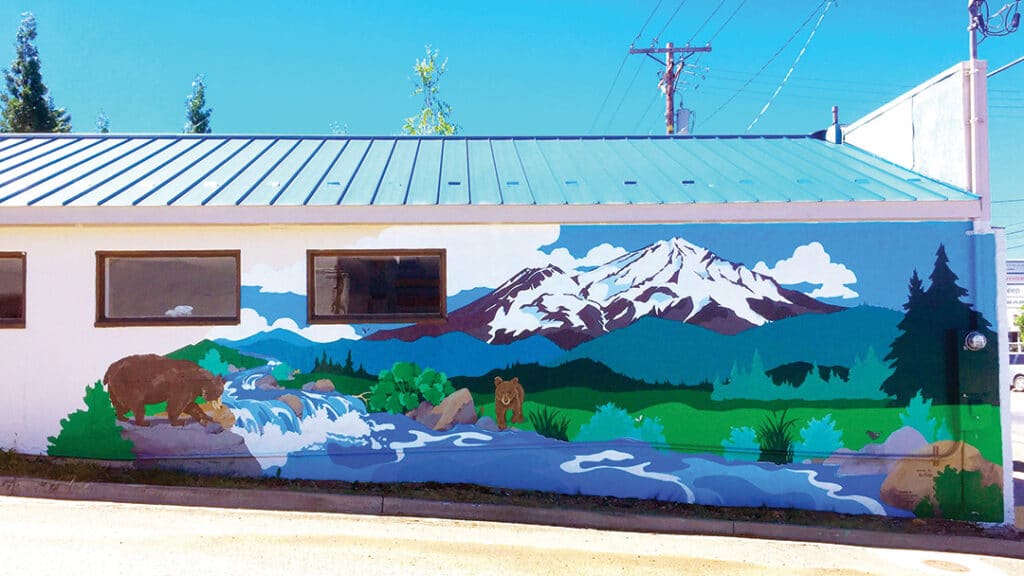 Helen Cartwright, who supervised the Dunsmuir treasure map project and helped raise money for its completion, praised Solga as "an experienced muralist. With her you get no drama, no delays, no mistakes. She created a beautiful work of art that will grace our downtown for years to come." 
Before she started doing murals, Solga was painting outdoor signs for businesses. When her daughter Nichole came along, Solga wanted to find a way to work from home, so she cobbled together a living from a variety of enterprises. She designed lesson plans for teaching art to home school and public school students, and branched into graphic design and the designing of websites.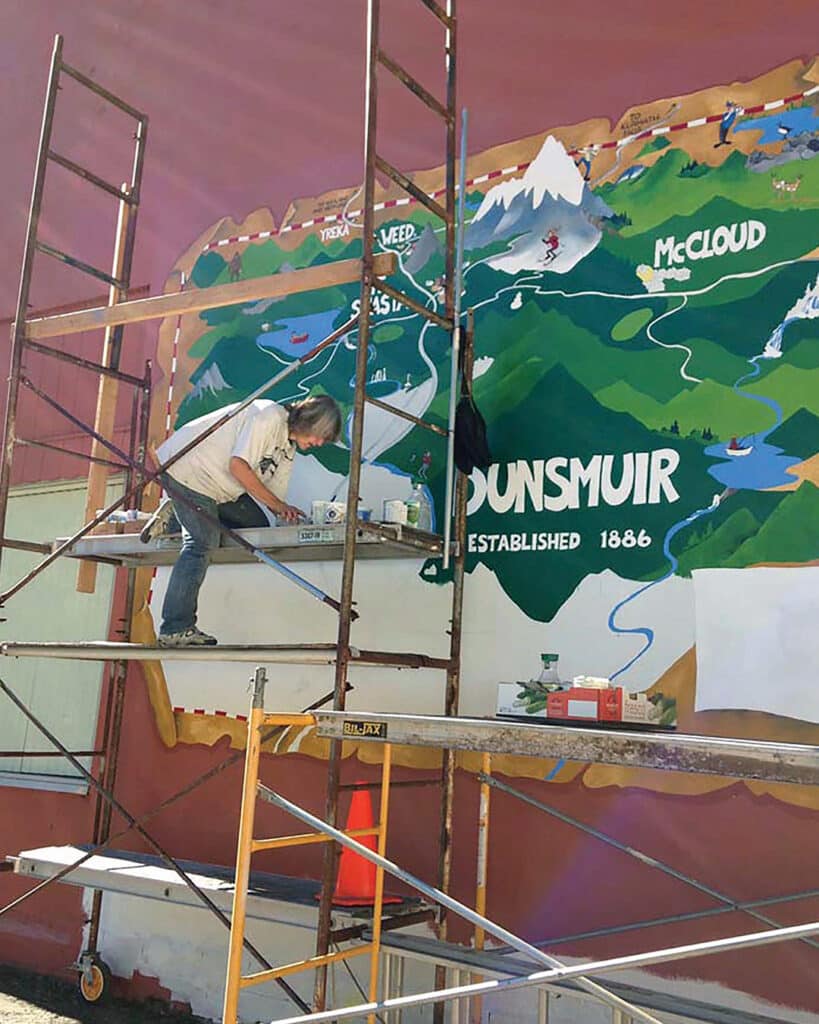 Her art lesson plans for the schools emphasized hands-on learning, with the students choosing the subjects they wanted to paint or draw. It was a logical next step when she launched a mural project at her daughter's elementary school in Mount Shasta. Solga painted a sprawling mountain landscape on one of the school's hallways and let the students fill it in with paintings of wild animals that included bears, hummingbirds and fish.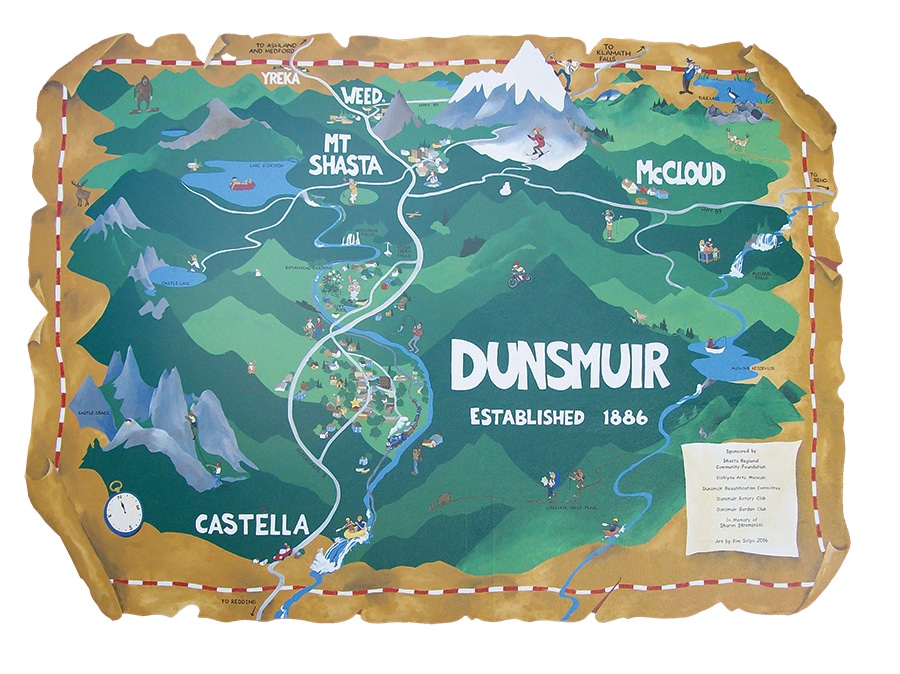 With that project, Solga found a new enterprise, and she was soon working on her first outdoor mural, on a restaurant wall in Mount Shasta. That one, appropriately, featured the majestic mountain and the village below. 
So, what does she think of that other form of public art: graffiti? "I think it has its
place, especially when it's done well," she said, choosing her words carefully. "And if
it's done respectfully, not covering someone else's work. There should be places in our communities for it to happen, walls set aside for graffiti art."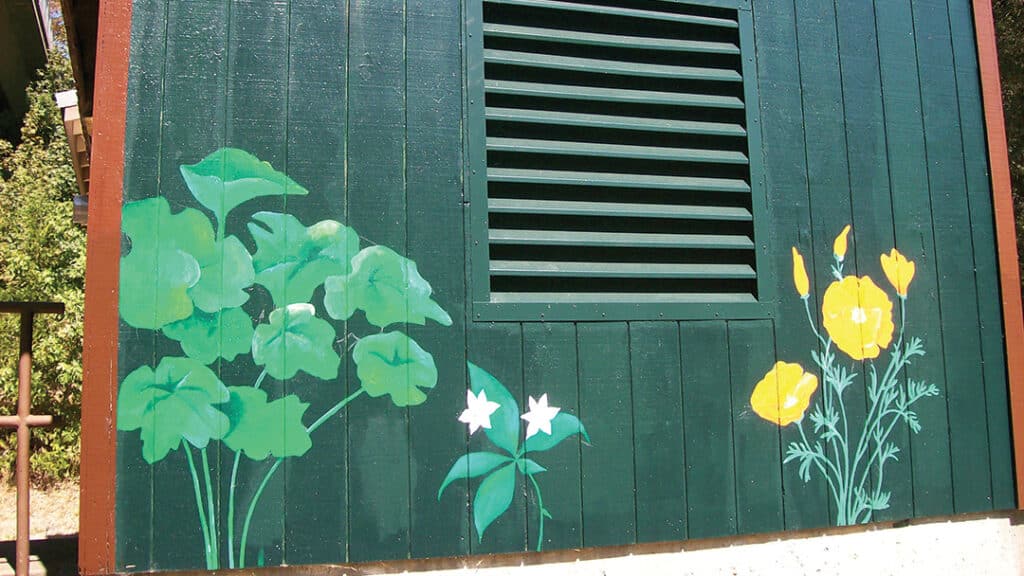 Solga's most recently completed mural is on three sides of a building in Tauhindauli Park. It depicts some of the colorful wildflowers found along the stretch of the Sacramento River that runs along the park. These include the leopard lily, pink umbrella plant and the red warrior's plume. The colorful native flowers will be there for years to come as a welcome surprise for park-goers, an unexpected treat for their eyes, one more example of the allure and magic of outdoor art. •