Born to Brew
Humboldt County's Women-Owned Breweries…
Humboldt County has its share of distinctive calling cards: its breathtaking coastline; it is home to the world's tallest tree; it joins Mendocino and Trinity counties as part of the Emerald Triangle; and scenes from a "Star Wars" movie were filmed in one of its lush redwood forests.
The remote, sparsely populated county has another noteworthy distinction: it's home to not one, not two, but three women-owned craft breweries.
Barbara Groom, the owner of Lost Coast Brewery, is one of the pioneers of California's craft beer revival and she led the wave of modern-era women brewers to set up shop in Humboldt County.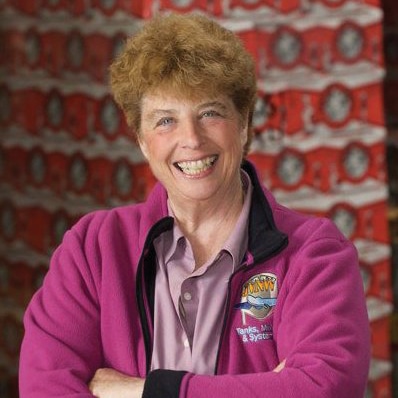 Groom says she was a pharmacist in San Francisco and hated the lack of creativity. A friend needed a pharmacist in Eureka so she moved north, fell in love with the town and never left. Determined to find a more artistic outlet, she dabbled in building furniture making and growing blueberries before discovering craft brewing. "That turned out to be just what I wanted," she says.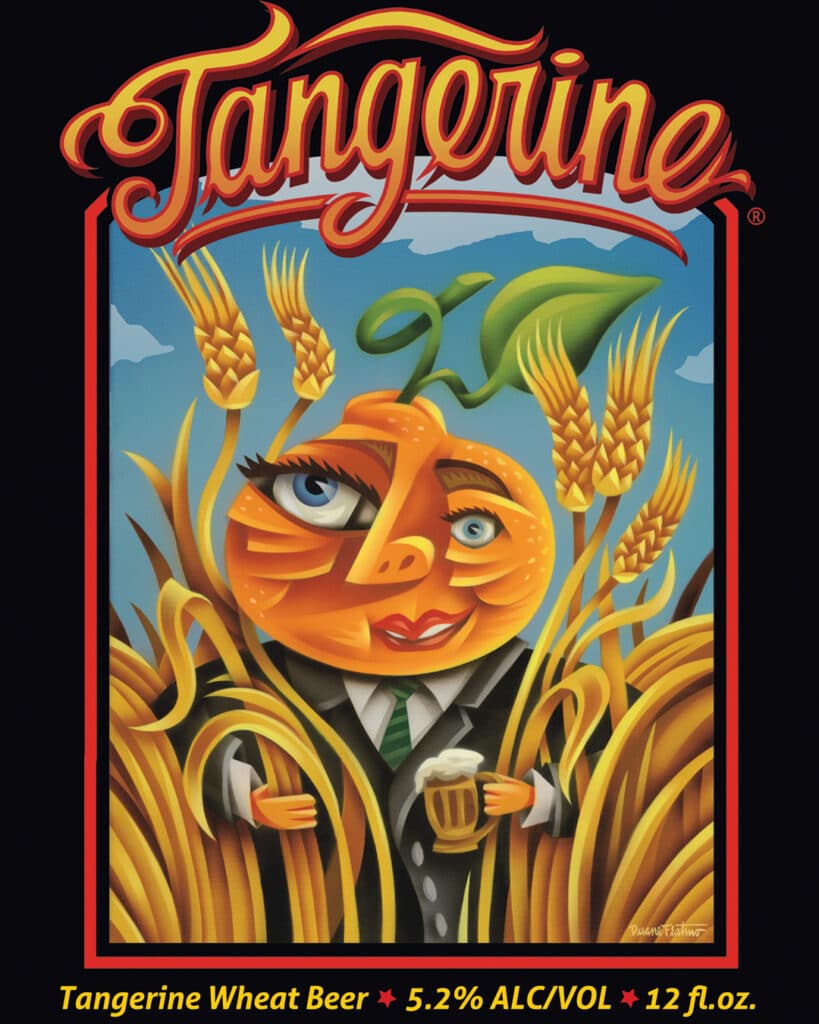 Using a 10-barrel brewing system she rescued from the former Redding Brewing Co., Groom in 1989 launched Lost Coast Brewery and Cafe in a 100-year-old warehouse on Fourth Street. Craft beer had yet to receive widespread appreciation and Lost Coast's debut was pretty rocky at first, Groom recalls.
"The first few years were really rough. People didn't know what a brewpub was, but now it's the happening place in Eureka," she says. Patience was critical to the brewery's success. "I wasn't worried about making money. I just wanted to have a good brewery, so I just kept paddling away."
Groom's theory on beer is that it should be well rounded with malts that match the hops. "That got all out of whack with IPAs," she says of the ubiquitous hop-forward styles of beers dominating taps and store shelves. "That's why Great White does so well," adds Groom, referring to the popular Belgian-style wheat beer that anchors the Lost Coast lineup. Downtown Brown, with its Picasso-esque label, has been another longtime staple and Tangerine Wheat is popular throughout the brewery's large distribution area.
In 2014, Groom realized a long-held dream and brewed the first batch of beer at its new facility just south of Eureka. The 120-barrel system has the capacity to fill 1.2 million bottles and cans a day, along with 1,400 kegs. Lost Coast is now the 37th largest brewer in the country and the seventh largest in California, says the Brewers Association, a nonprofit industry group.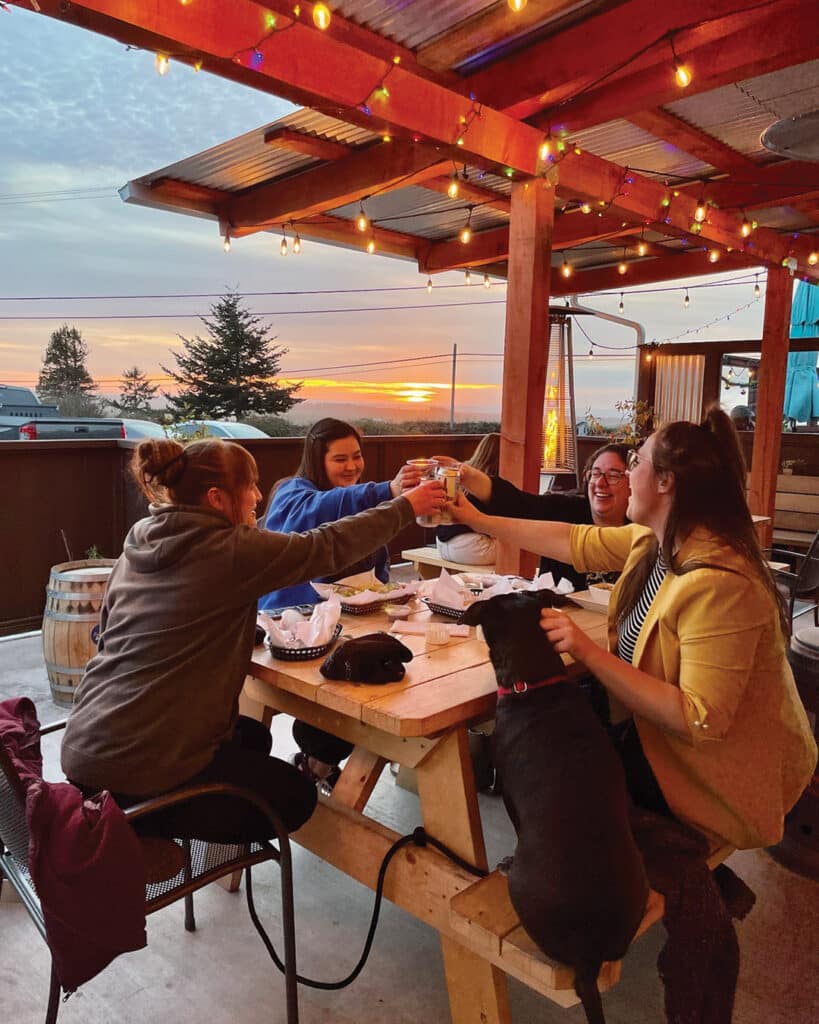 That kind of longevity and success has earned Groom plenty of respect and appreciation from Meredith Maier, who co-owns Six Rivers Brewery with Talia Clare. The two women opened their McKinleyville-based brewery on St. Patrick's Day in 2004, "and in true Humboldt fashion, we opened at 4:20 in the afternoon," Maier says.
Not unlike Groom, Maier held a well-paying but unsatisfying job in the Bay Area and was looking for something different. She was familiar with Humboldt from family campouts at Sue-meg State Park (formerly Patrick's Point) "so I bailed and moved up here."
She also was familiar with craft beer (like millions of others, Sierra Nevada's Pale Ale was her gateway beer) and the blue-collar lifestyle of brewing held such an appeal that she jumped at the opportunity – with help from Clare and a third partner – to purchase the struggling Six Rivers Brewery.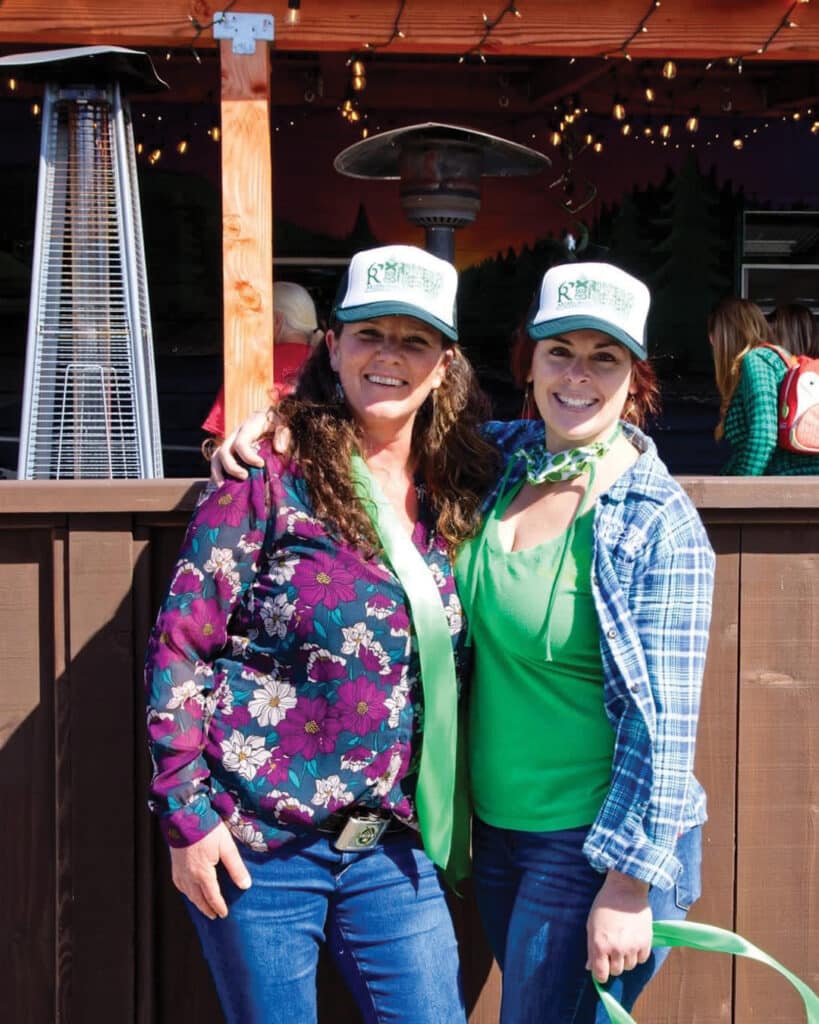 "We're passionate about creating a community space and being that favorite watering hole where everybody knows your name and they're glad you came," Maier says. Prior to the pandemic, Six Rivers was producing about 2,500 barrels a year and Maier says production is starting to rebound. Bottled beer, and the Macadamia Nut Porter in particular, will soon be spotted on Northern California store shelves, thanks to a deal with Saccani Distributing.
Serving as the beer sponsor at the 2010 L.A. Fashion Weekend also helped get Six Rivers' name out. "It opened up some fun opportunities to be at the Emmys, a club for private dinners, we got some notoriety with famous bartenders. We got to do some really fun events after that," Maier says.
Getting the word out is just one of the challenges Julie Peacock deals with at Gyppo Ale Mill, the brewpub she established in Shelter Cove in the heart of California's infamous "lost coast." Peacock capitalizes on that out-of-the-way location and promotes her business as California's most remote brewery.
Tucked into a corner with a golf course, campground and airstrip as neighbors, Gyppo Ale Mill offers 12 styles of beer on tap, an adventurous menu of locally sourced offerings and a commanding view of the Pacific Ocean.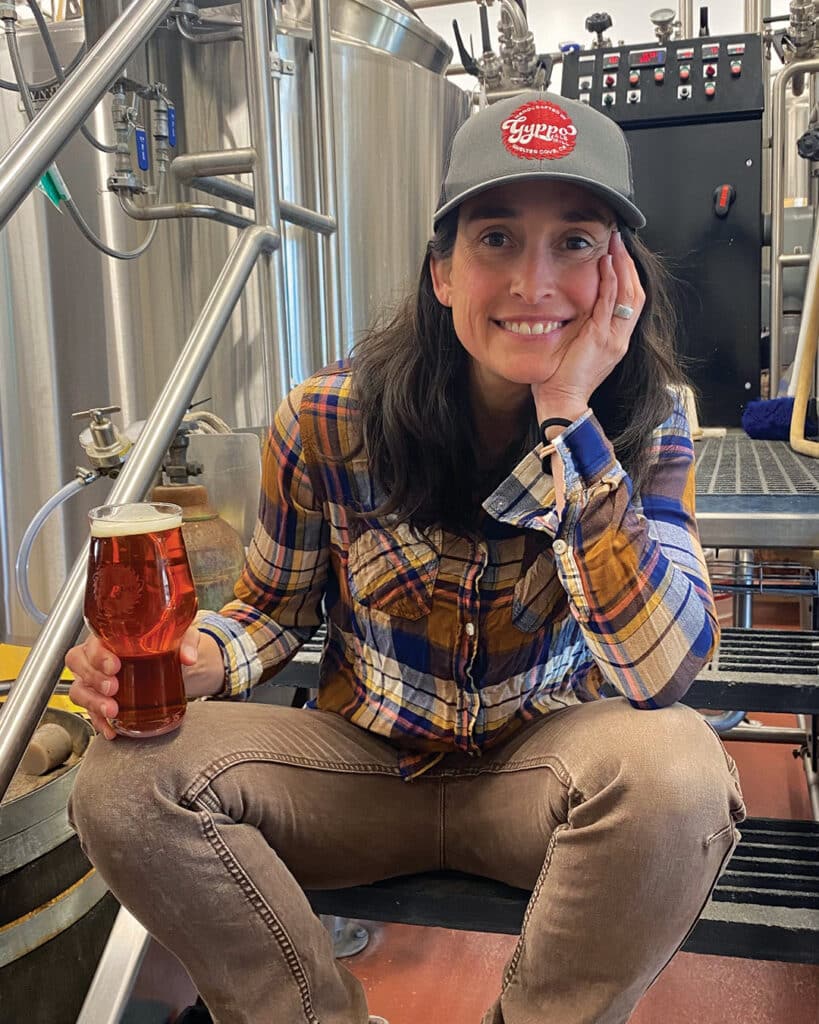 After relocating from Bend, Ore. – the epicenter of craft brewing – Peacock and her husband were looking for a sustainable business that would help inject some energy into the quirky Shelter Cove community and decided on a brewpub. Peacock, Gyppo's owner-operator, says having other women in the field has been a big help. "Meredith and Talia were so supportive of us opening. Being part of the industry, and how inclusive it is, and having other women who paved the way has been wonderful."•
Lost Coast Brewery
1600 Sunset Drive, Eureka • (707) 267-9651
Lost Coast Brewery & Café
617 Fourth St., Eureka
(707) 445-4480 • www.lostcoast.com
Six Rivers Brewery
1300 Central Ave., McKinleyville
(707) 839-7580 • www.sixriversbrewery.com
Gyppo Ale Mill
1661 Upper Pacific Drive, Shelter Cove
(707) 986-7700 •www.gyppo.com