A Bride's Eye View
Q & A with Norcal Wedding Creator Paul David…
For the better part of a decade, NorCal Weddings has connected local wedding vendors with to-be-weds. Free to use, the online wedding vendor directory features around 300 businesses, including everything from florists and caterers to venues and DJs. Ahead of this year's Redding Bridal Show, NorCal Weddings founder Paul David answered questions about the website and the in-person event, which will showcase more than 100 local vendors at the Redding Civic Auditorium on February 19.
Enjoy: What is NorCal Weddings all about?
David: NorCal Weddings came from trying to put things that are already here on the map. There are larger, national wedding vendor directories, but when you go to these sites and search Northern California, they don't really cover vendors north of Sacramento or Napa. We have this amazing area up here with all kinds of great outdoor wedding venues — in Shasta County, up into McCloud, Mount Shasta, Weaverville, Shingletown, Red Bluff — that these larger websites just don't really capture. My hope was that we could encourage more people to plan their weddings up here and provide them with resources they need.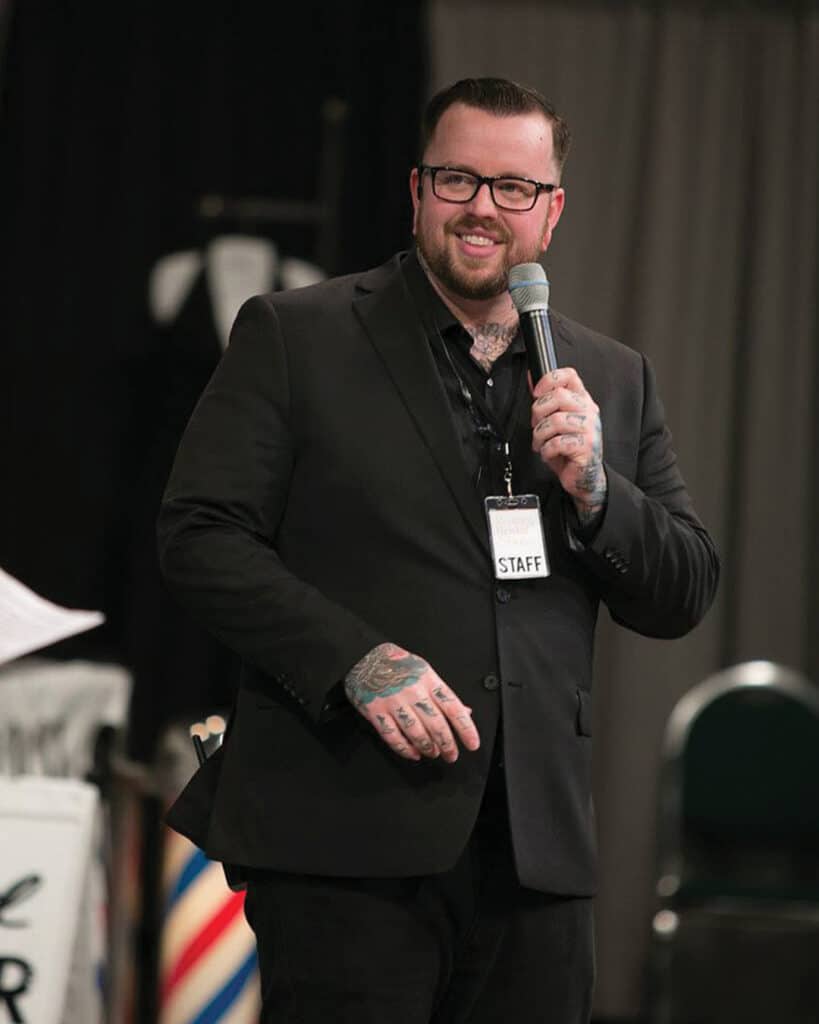 Enjoy: How did the Redding Bridal Show grow out of NorCal Weddings?
David: We launched NorCal Weddings in 2015 and started the Redding Bridal Show in 2016. Because NorCal Weddings was so well received, we thought we should make an in-person experience out of it, where people could meet the vendors on the website and beyond.
Enjoy: What can attendees of the upcoming Redding Bridal Show expect to see?
David: Most people who are planning a wedding haven't planned one before. It helps to get that in-person experience. They can meet the vendors in person, and the designs at the decorated booths can help get the idea process going. We have a fashion show so they can see dresses in person and a photo booth for brides who bring their bridal party and their moms. We also have a giveaway where the grand prize is a gift certificate to a local wedding dress shop. Usually, we have at least $5,000 in prizes that we are able to give away.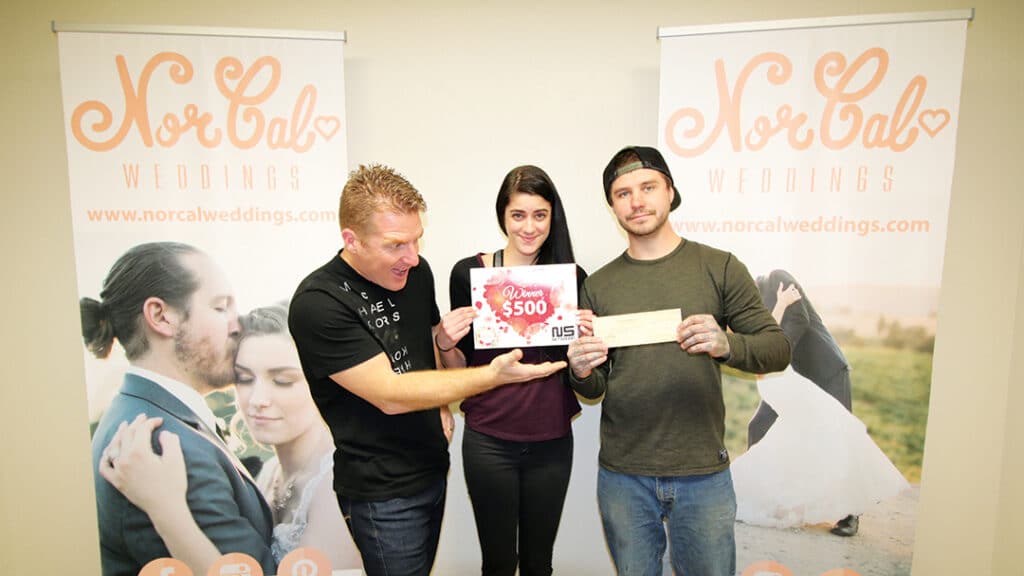 Enjoy: What's hot in bridal in the North State right now ?
David: Because of our location, there are so many great outdoor wedding venues. In McCloud or Mount Shasta, you can have your wedding right there underneath the mountain. People will travel here to have their weddings at some of our ranches. So you get a lot of woodsy, rustic, ranch or country styles.
I've also noticed a lot of large, open-table reception formats, where instead of individual round tables that may seat six or seven people, you have maybe two huge wooden tables in an open field. A lot of creams, natural tans and light grays that really blend well with the trees and scenery. When you have neutral, natural colors, they really age well in photos, unlike your neons, your teals or other colors that have kind of phased out of popularity.
Enjoy: On that note, what used to be hot in bridal in the North State and now is not?
David: Even just seven years ago, there were a lot of hot pinks and bright accent colors that were popular. I feel like that has kind of disappeared. I've also seen more and more weddings where people are having smaller, more intimate ceremonies, sometimes not even having the full bridal party. I think COVID probably played into that, where we saw people cutting back on their guest lists.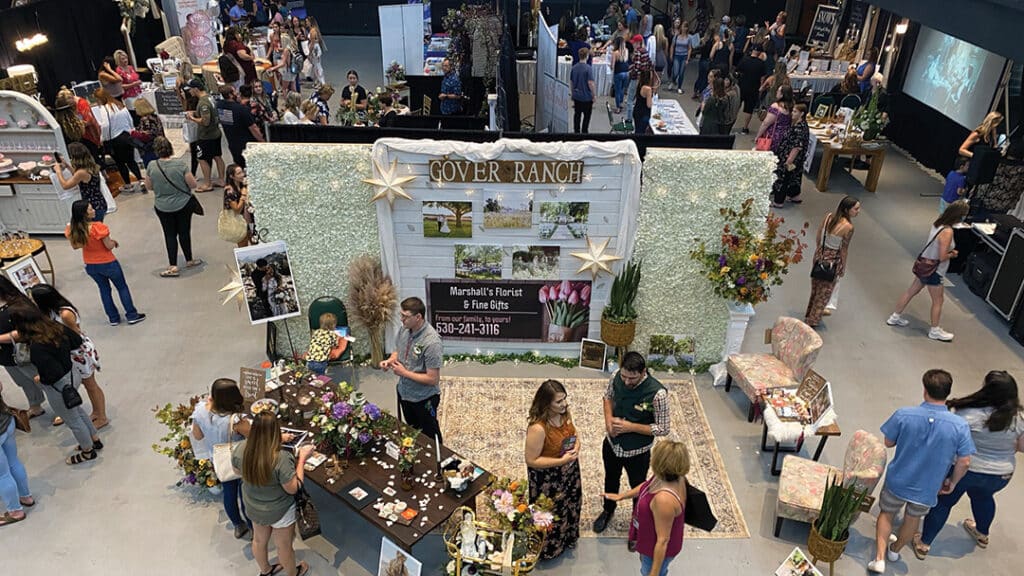 Enjoy: What are you most excited for at the 2023 Redding Bridal Show?
David: Some new businesses are doing our show for the first time this year. That's always exciting, because a lot of times it's people who are taking their passion or hobby a step further and putting themselves out there professionally. There are people who have totally successful businesses now who got some of their first bookings through us. It's fun to be a part of that process. •
Tickets for the Redding Bridal Show can be purchased at reddingbridalshow. com, reddingcivic.com or at the Redding Civic Auditorium box office.
To inquire about advertising your business for free on NorCal Weddings, visit norcalweddings.com.
norcalweddings.com • reddingbridalshow.com
Article Written By:
Delaney Uronen was born and raised in Northern California and holds a bachelor's degree in English from the University of Nevada, Reno. Art, community, and landscapes keep her bouncing between both places. Her work has appeared in Double Scoop and Brushfire. You can reach her at [email protected]