What I Enjoy – Marlene Woodard
Marlene Woodard | President, A Planned Affair & A Planned Affair Event Rentals
What I enjoy most about the North State and why: The community and their ability to get involved and support local non-profits, school programs, etc.
Movie: I am a movie buff and I lean toward romantic comedies, thrillers and holiday box office favorites. I enjoy the classics, the 1940s and 1950s, because the acting was pure talent.
Home Cooked Meal: In general, I don't enjoy fried foods; however, if my grandmothers were both still alive and they cooked a plate of their fried chicken legs, I would be right in there with elbows on the table eating every last finger licking piece of them.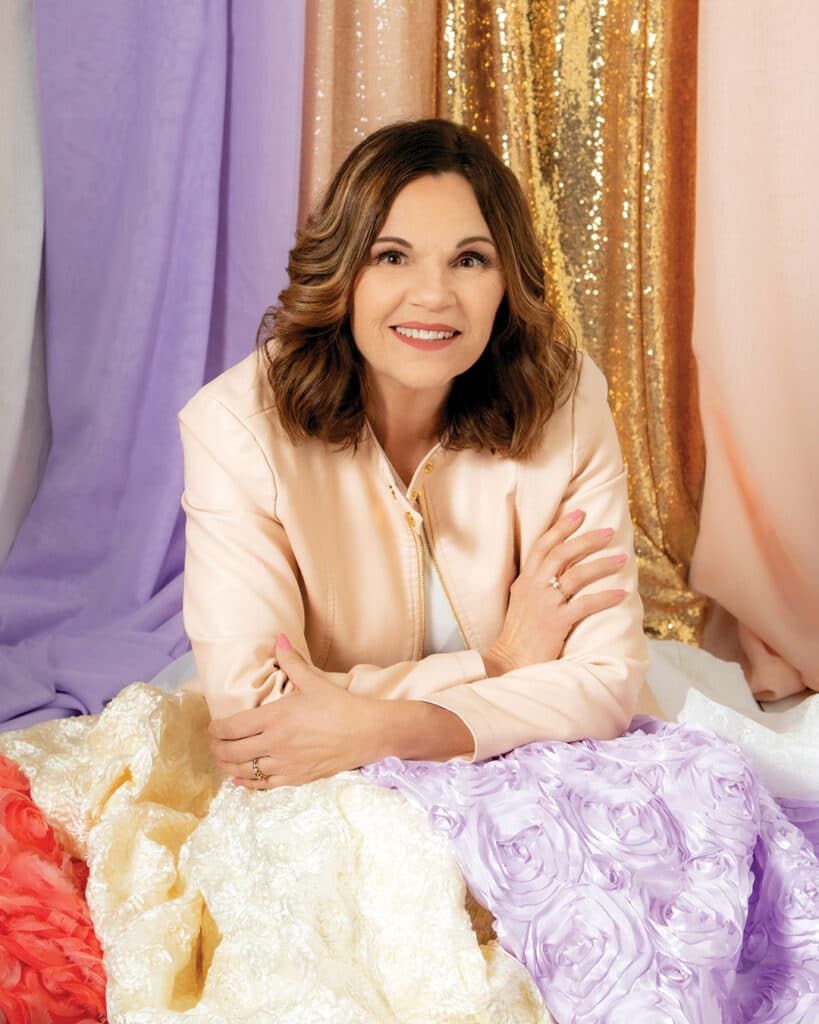 Website: Facebook Marketplace is a daily must for my business. I watch for unique items that I may incorporate into my event designs.
What do you like most about your occupation?: The opportunity to dream with our clients regarding their special events. The freedom to be as creative as my imagination allows me to be. The team I work with, the amazing clients and the non-profit organizations I have worked with over the past 20+ years.
Quote: "Yesterday is history, tomorrow is a mystery, today is a gift of God, which is why we call it the present." — Bill Keane
Place to Travel: In the U.S., I really find rest and relaxation in Sedona, Ariz. If you stay out of the tourist areas, it really has a calming beauty about it. In Europe, Brugge, Belgium is a step back in time with their cobbled streets, ornate buildings and cathedrals. Although, if you can go to a village in Ireland during their Super Bowl of Soccer, it is a week-long party leading up to the match. Just be prepared to pick a side and wear their colors.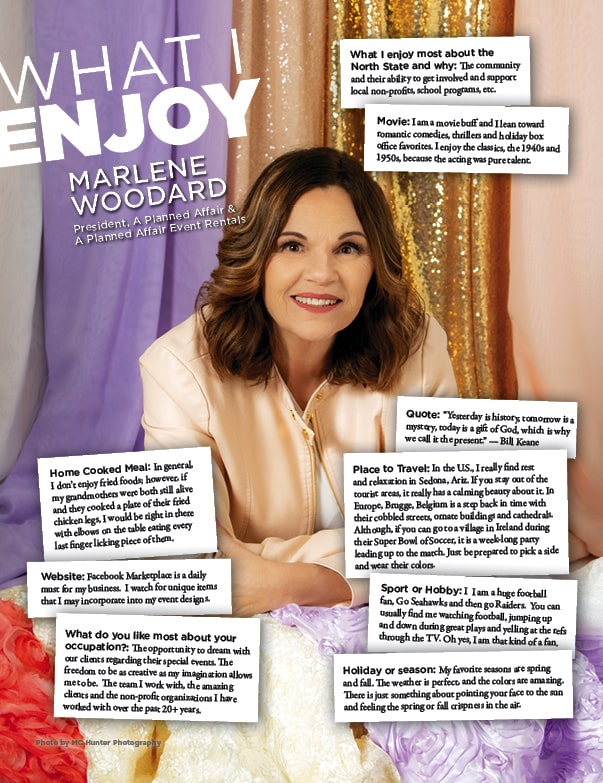 Sport or Hobby: I am a huge football fan, Go Seahawks and then go Raiders. You can usually find me watching football, jumping up and down during great plays and yelling at the refs through the TV. Oh yes, I am that kind of a fan.
Holiday or season: My favorite seasons are spring and fall. The weather is perfect, and the colors are amazing. There is just something about pointing your face to the sun and feeling the spring or fall crispness in the air.