My Town – Tyler Faires
Tyler Faires
Owner – Faires Wheel Films
my town: where I want to live
To say I have history here is an understatement. My family's roots were planted in Redding when my grandfather, Fred McCullough, came to Millville in 1941. He and my grandmother, Raedean, opened Enterprise Plumbing in Redding and started their family in 1962. After graduating from Shasta High School, I attended film school in Santa Monica, and while living in Southern California was a great experience, I missed home. I moved back to Redding in 2007, toured in a band across 43 states, and then started my video production business here. I grew my business for eight years, shooting more than 150 weddings, and have since produced documentaries, commercials and promotional films across the globe as Faires Wheel Films.
I moved downtown in 2014 and fell in love with it: I saw the growth and knew I wanted to be a part of it. I purchased a commercial building close to the historic Cascade Theatre in 2016 and then purchased a home nearby, where my partner Tara and I are now raising our son. As a third-generation citizen of Redding, I like knowing I am part of the next era of families working to leave a legacy here.
Travel is a big part of my life: I've experienced different people groups, cultures, cuisines and environments around the world, which makes me hold tighter to what I have here. I tell people the best way to appreciate living in Redding is to see the world outside of it: When you come back, you realize how amazing this town is.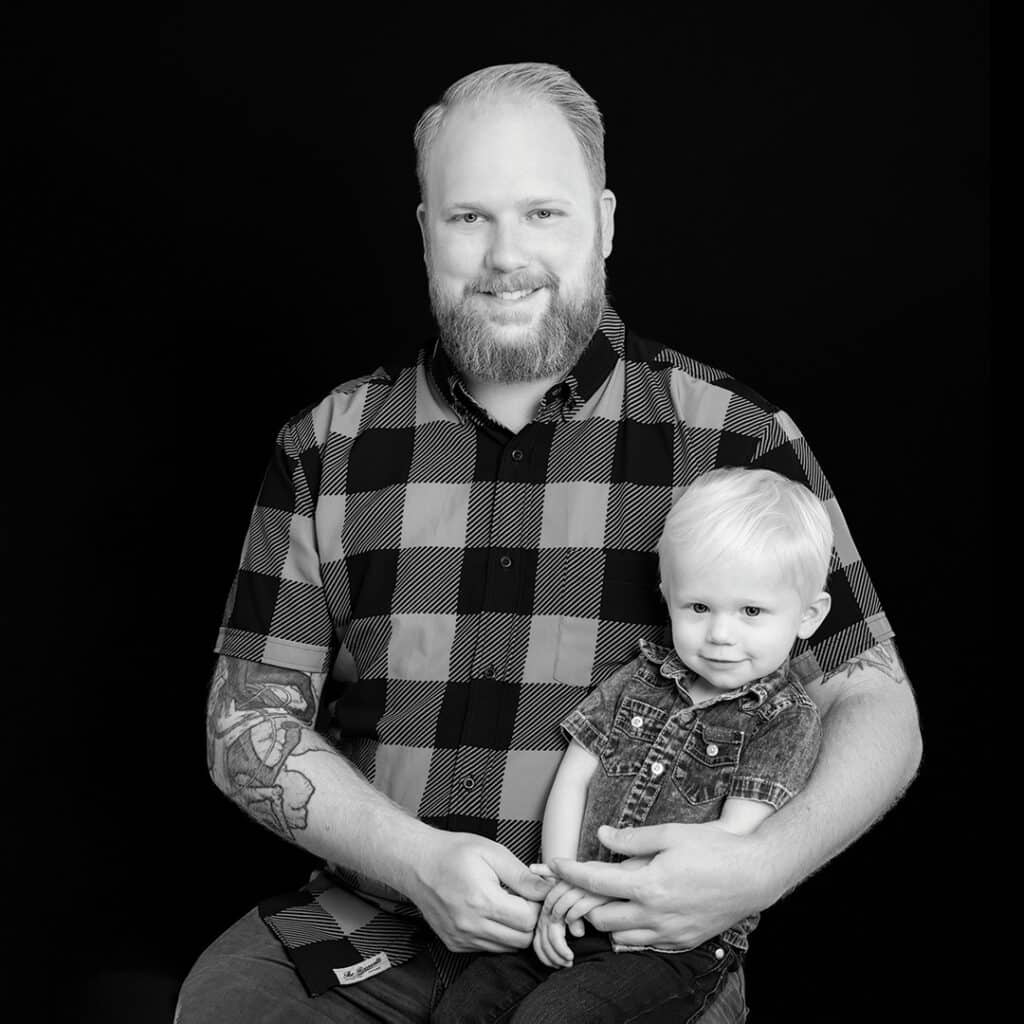 Redding is a place ripe with opportunity for those who search it out. It's a few years behind the big cities, which may sound negative, but I see that as a positive because it's an opportunity to see what's coming and develop those innovations our own way, on our turf. That's why Redding is a great place for those willing to take the initiative to develop something new.
I also feel like Redding is a place where I can make an impact. Being so tight-knit and community-focused, getting yourself plugged in and involved doesn't take long. In a big city, it can require a lot of time and effort to connect with people of influence, but here, all I have to do is make a few calls or walk over to an individual's business to get the information I need.
It's perfect for the life I want to live. I'm so glad that Tara and I get to raise our son in Redding and eventually show him the progress we have contributed to his hometown. Redding is in a new phase: we are building a more modern city and beginning to focus on walkability, new restaurants, events, and other amenities will bring in new generations of families. I am proud to be a Redding citizen, and I hope my passion inspires others.