In Reserve
Lakehead Volunteer Fire Company 54…
This month, Enjoy spoke with CAL FIRE's Scott Corn, assistant chief of the Shasta-Trinity Unit's Central Division, about the Lakehead Volunteer Fire Company 54 and its vital role in the community.
Enjoy: What is the history of Lakehead Volunteer Fire Company 54?
Corn: The fire station was built in 1973 by the citizens of Lakehead and was known as the Shasta Lake Volunteer Fire Department. It had a total of 30 active members. In the early 1990s, the fire department came under the administration of the Shasta County Fire Department and its name changed to the Lakehead Volunteer Fire Company 54.
Enjoy: Despite a robust history, didn't the fire company briefly close in 2017?
Corn: Yes, the station closed after a long-term dedicated volunteer retired. The decline in volunteerism has been felt statewide by many fire agencies over the last five to eight years. This is due, in part, to the increased training requirements, an economy requiring citizens to work two jobs or longer hours, and a lack of time to dedicate to volunteerism.
Enjoy: Absent volunteers, did CAL FIRE have a Plan B for fire protection in that region?
Corn: Yes. In the interim, CAL FIRE responded to Lakehead from the Shasta College station. Mountain Gate Fire Protection District also responded to the community of Lakehead as the closest resource under a mutual aid request.
Enjoy: What if Lakehead Volunteer Fire Company 54 had not re-opened?
Corn: The impact of a closed Lakehead station would be significant to the community. The closest first responders and fire apparatus would be more than 20 minutes away and this community would have one of the longest wait times for emergency response, up to 20 to 30 minutes.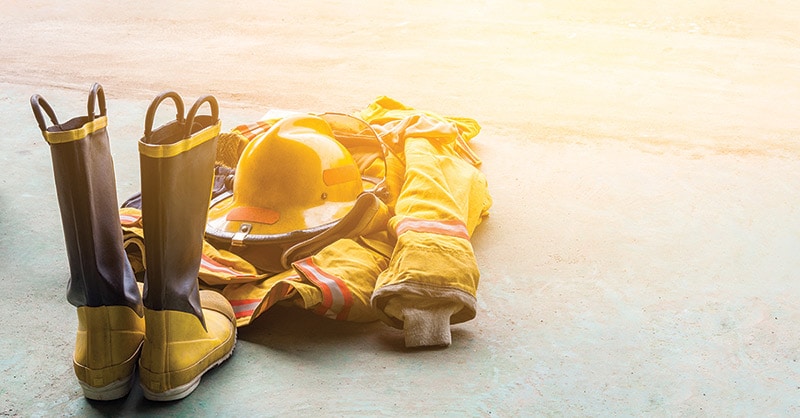 Enjoy: What about the effect on neighboring fire units tasked with responding to Lakehead?
Corn: In the past, the impacts were born upon operating budgets for fuel and personnel time. The calls for service also meant that the outside responding agencies were not readily available for calls in their own areas or districts, and mutual aid from other departments to respond behind them was required.
Enjoy: So, investment was high to resurrect Lakehead Volunteer Fire Company 54?
Corn: Yes. Lakehead is a small community that displays pride and the willingness to work together to achieve better emergency response. Many community members have stepped forward with their efforts, time and financial backing.
Enjoy: What changes has CAL FIRE made to better sustain Lakehead Volunteer Fire Company 54's operation?
Corn: The Shasta County Fire Department implemented a reserve firefighter program, enabling any Shasta County Fire Department volunteer member within Shasta County to sign up for volunteer station coverage ranging from 12- to 24-hour shifts at the Lakehead Fire Station. These reserve firefighters are paid a shift stipend to stay at the station and respond immediately to any emergency call.
Enjoy: Does the stipend solve the volunteer challenge?
Corn: The stipend is one of the highest in the state and helps, but does not remedy the situation. A large pool of volunteers to draw from and a sense of volunteerism is still required. The program is also designed for those volunteering who wish to add to their work experience/resume for entry into a paid department.
Enjoy: How many firefighters currently serve Lakehead Volunteer Fire Company 54? What's the desired number?
Corn: Four currently; ideally, around 20.
Enjoy: What is CAL FIRE's vision for Company 54?
Corn: Moving into the future, the reserve firefighter program will be a priority, along with the securing of a more permanent level of service in the community. Our end state goal is a consistent and robust emergency response delivered to the residents within the Shasta County Fire Department's jurisdiction. •
Find Lakehead Volunteer Fire Company on Facebook
(530) 238-2129
Article Written by:
Claudia Mosby is a Redding-based freelance writer. She is the founder and director of The Expressive Spirit, a wellness company in Mt. Shasta offering spiritual direction, arts and nature-based activities and consultancy for grief and loss.