Better Together
When Pie Meets Bread, A Match Made in Heaven…
Adrienne Tirri-Maupin would never have opened a bakery on her own again. She had operated two different pie shops with her daughter Kirsten Crisosto, who's been making pie crusts since third grade, when Tirri-Maupin would pay her $1 per crust. Since stepping away from those businesses, she felt she had put brick and mortar ownership behind her. Meeting Nathan Maupin, owner of Nathan's Sourdough, unexpectedly changed her resolve.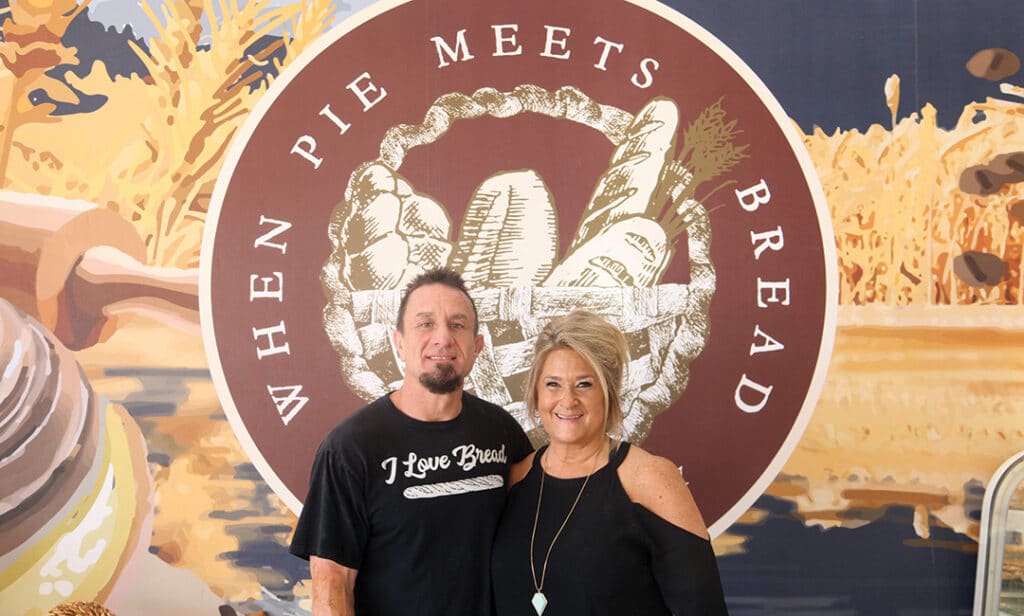 Maupin has long been immersed in the culinary world as a sous chef, private chef, prep caterer and butcher, thriving in the environment of constant inventiveness around food. He picked up breadmaking in 2009 when he worked in a restaurant baking dinner rolls. From there, he says, "It became an obsession of mine to master every type of bread, just like cooking every type of dish." Then he got into sourdough and realized "it's not something you master very quickly," but the cyclical process "kind of overtook me." He became fully enamored by the practice and was eager to learn more. He began selling his bread at farmers markets on the weekends while cooking and working a full-time butcher job simultaneously. Maupin began to sell out of the bread at every market, and soon was making more in sales than he was from his primary sources of income.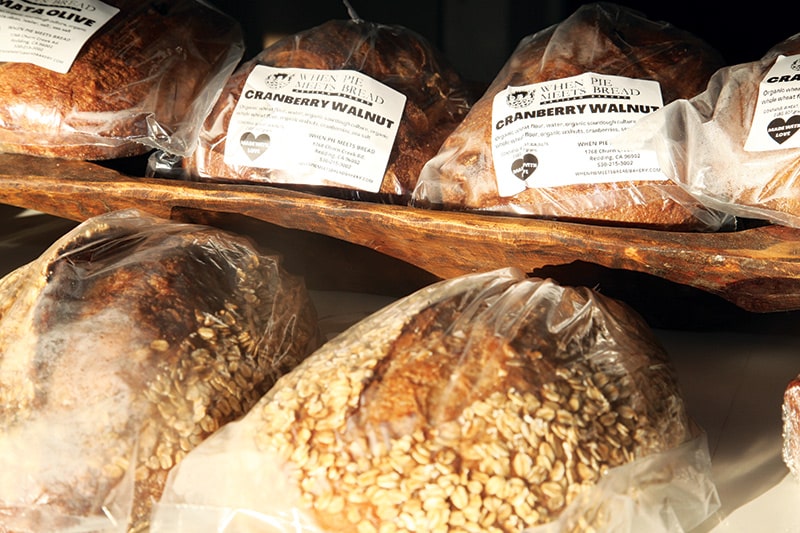 Bread became Maupin's sole focus in 2013 and he stepped away from his other roles. He started attending every event and market to sell his sourdough. At one such market he met his future wife and business partner, Adrienne Tirri-Maupin. She immediately began to support him through friendly advice and offer welcome guidance on business practices, as she had much experience behind her. "I just wanted to help him; he was great to be around," she says. They were inseparable from then on and attended every market and event together, their booths side by side, many people assuming they were a combined business. "Everyone thought it was pie and bread, always. It was Nathan's Sourdough and For the Love of Pie, always together."
When they heard NorCal Beer and Brew was moving from the space on Churn Creek Road, Tirri-Maupin and Maupin immediately began inquiring. They started paying rent on the building in 2019, a year before they started renovations on the inside. Once the process started in early 2020, it took a year and a half of rocky remodeling work before their soft opening in October of last year. Tirri- Maupin says, "This whole facility's been a miracle." Maupin adds, "I didn't think we could afford getting this place; it's so big." There were many instances that felt miraculous, and Tirri-Maupin credits God for getting them through it. Everything they sell is from scratch, organic whenever possible, and held to a high standard of excellence. The community has been very supportive of the business so far, and they're thankful for everyone who has come in and tried a cinnamon roll or a slice of sourdough pizza. Maupin bakes all the bread for the shop, a massive job for one person. He explains it's difficult to find bakers since there's next to no one in Redding with good baking experience.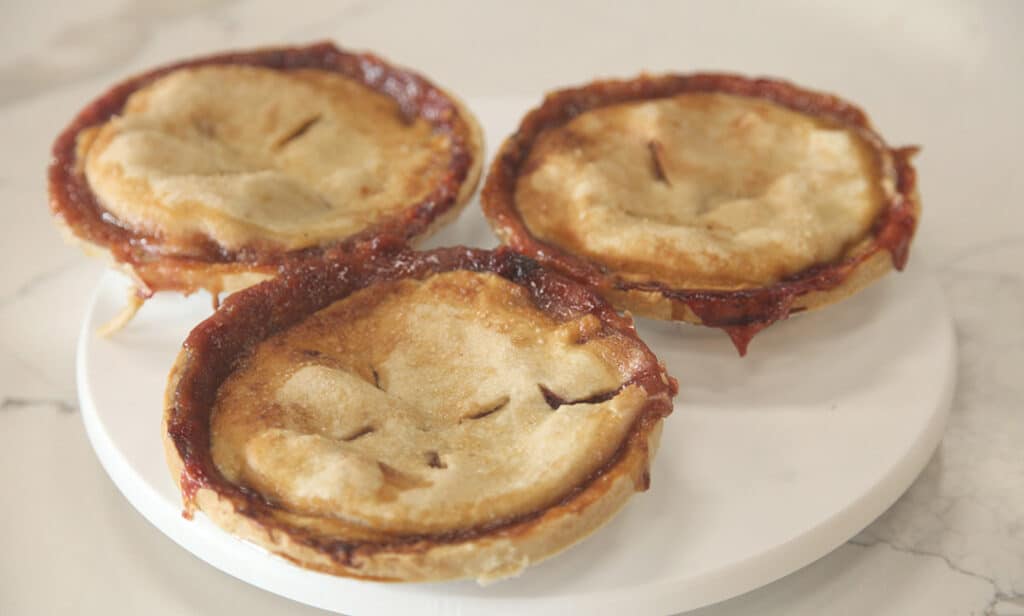 About three years into this unofficial partnership, they showed up to the Roses and Rust Vintage Market in Anderson, and Tirri-Maupin remembers thinking, "This feeling is a love feeling… oh no." Maupin agrees that he knew something was different then. They got married in January 2020, making official their personal commitment, but their business partnership had begun nearly as soon as they met. When she realized Maupin's passion for sourdough and overall culinary skill, Tirri-Maupin thought, "He really needs to own a bakery." She says, "I would be able to build it and then he would be able to do his art." She was confident from the beginning that they had to try. "Knowing how good he is in any aspect of food – there wasn't even a doubt," she says. She told him, "We'll make this happen, if this really is what you want to do. Make it or fail, we're going for it."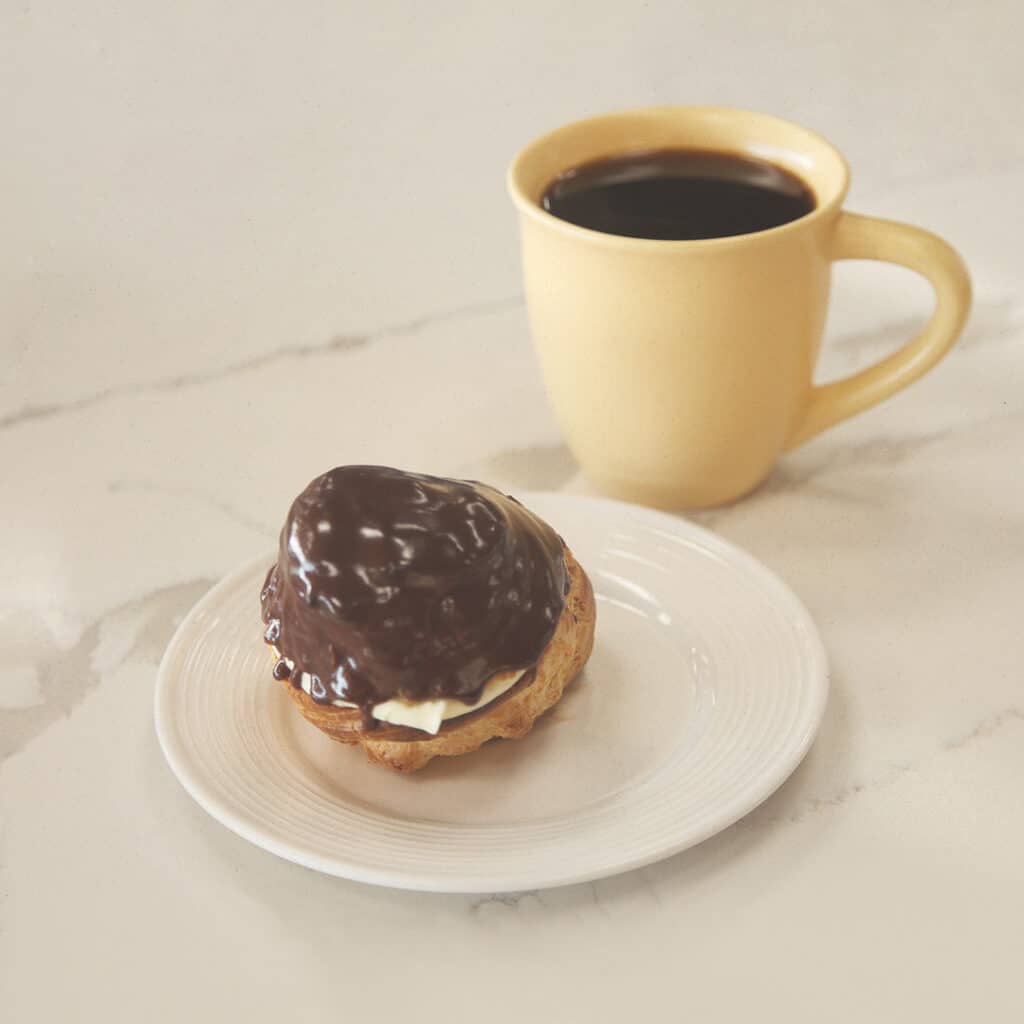 Tirri-Maupin had run bakeries before, so she knew she could facilitate and make all the dynamics work, but the spark that Maupin's creativity brought was what she needed to take the leap again. Because of the building's large capacity, they both want it to be a community space where other vendors can potentially set up shop and be able to reach a larger group within the community. They have Julia's Fruit Stand in the building for 6 months out of the year, a huge point of excitement for Tirri-Maupin, who's anticipating the ability to collaborate with more businesses in the future. And she adds, "the community loves it." When Pie Meets Bread would love to do cooking classes and sourdough baking classes in the future, as there's been a lot of interest in both. Coming into a bustling holiday season, they're encouraging everyone to pre-order their Thanksgiving and Christmas pies as they continue to serve the Redding community. •
When Pie Meets Bread
1768 Churn Creek Road, Redding • (530) 215-3002 www.whenpiemeetsbreadbakery.com
Hours: Monday through Wednesday, 8 am to 5:30 pm; Thursday through Saturday, 8 am to 6 pm;
Sunday, 9 am to 1 pm
Article Written By:
Eythana Miller was transplanted to Redding from Montana three years ago and has fallen in love with the area. She's in her second year at Shasta College, and loves a good literary discussion over a few cups of black tea.