Past & Future
The Revitalization of Redding's South City Park…
With a firm handshake and warm look in his eye, John Tasello leaned in across the table. "I gotta tell ya." I pulled in closer, ready to hear some street smarts that you can only get from an Italian American at a 1950s classic diner. "It's amazing to see these women in their 70s and 80s. They're like, 'I got the shot,' and you're like, 'Are ya kidding me?'" Bocce ball. That shot he was referring to? The first throw in a bocce game.
South City Park, Redding's oldest public park, is right where Cypress Avenue and Market Street meet. One year shy of its 100th birthday, the park is a historic feature of the city of Redding. The park had fallen into disrepair in the early 2000s, but if you visit today, you will find stylish bocce ball courts and people of all ages playing.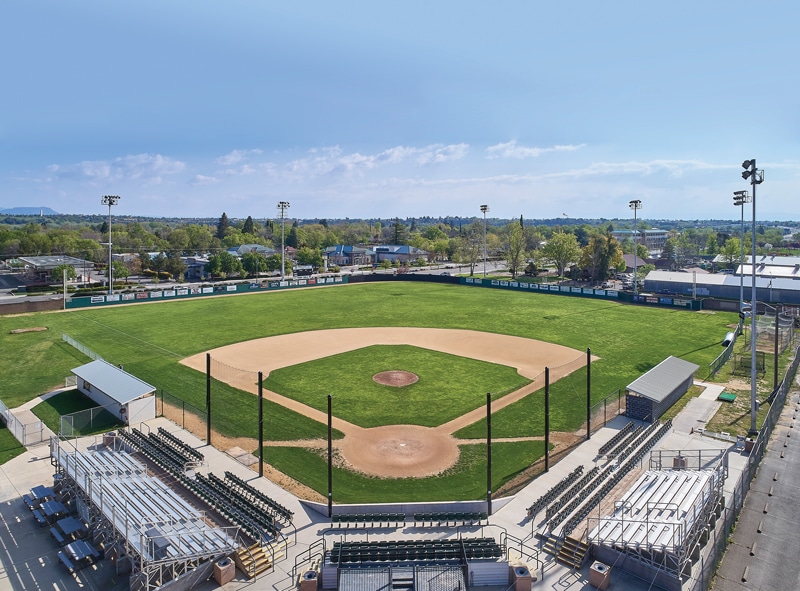 Tasello is an active member of the Sons and Daughters of Italy, a nonprofit that seeks to benefit the North State community. You might recognize them from events like Kool April Nites, Redding Air Shows, Relay for Life and the upcoming Paesano Days. Tasello and the Sons and Daughters of Italy played a large role in bringing the bocce courts to South City Park. This move rebranded the park, giving it a new family feel, reminiscent of the park's earlier years – "all funded by the community," Tasello says.
Rick Bosetti, another Sons of Italy member, spearheaded the bocce ball effort. The former mayor of Redding manages the Redding Colt 45s, South City Park's very own baseball team. After Bosetti took over leadership of the baseball field in May 2014, the park went from averaging about 40 people in the stands to 800. This last July 4, the Colt 45s had 1,200 fans supporting the game.
At 69, Bosetti, a former professional baseball athlete, has the energy of an MLB outfielder and is one of the major players bringing life back to South City Park. The Colt 45s draw families back to the area. "It's been a really good thing for the community. One of the things that people really like about it are that the prices are very fair and moderate." A seat behind the dugout, a hot dog, and a cold drink are a great way to enjoy an evening in the park.
Kim Niemer, director of community services at the City of Redding, plans to continue revitalizing this historical park through modern eyes. Niemer and the city spent the past year gathering community input and surveying what citizens are looking for in the park. They have almost 1,300 submissions.
Niemer is working closely with the nationally recognized nonprofit Project for Public Spaces, which literally wrote the book on revitalizing city parks, "How to Turn a Place Around." "Some of the key concepts are that you have to have 10 different spaces and 10 different things to do in each of these 10 spaces to generate the kind of traffic and attraction that you want," Niemer explains. The city worked extensively to gather a list of desired activities from the community, and efforts are now underway to transform South City Park into an exciting and dynamic urban space that has something for everyone. The redevelopment plan can be found on the cityofredding.civilspace.io website.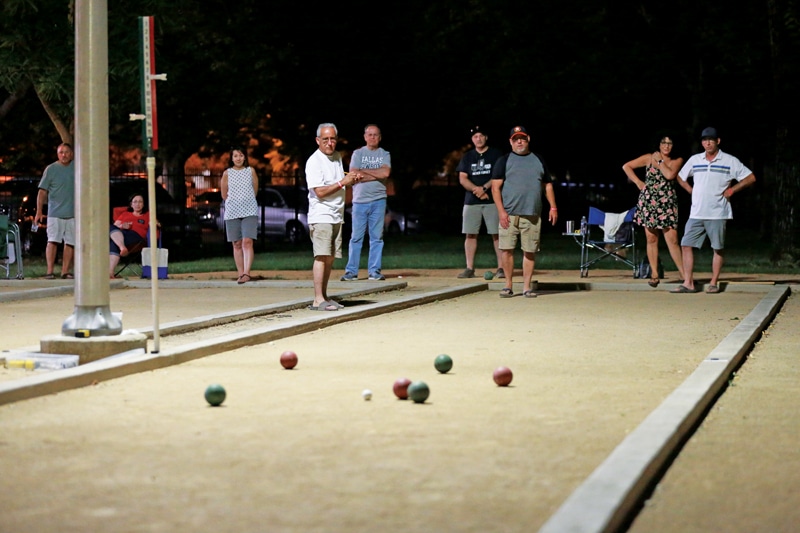 This September 15-16, Paesano Days returns to South City Park with all-you-can-eat spaghetti, grand raffles and – of course – the bocce ball tournament. This community-oriented event, a Redding favorite with live music, is perfect for families. It is also one of the events that shows off the potential for South City Park. Teams from all over come to play bocce, but according to Tasello, it's the ladies you have to watch out for. •
Article Written By:
Ben LoCascio writes children's curriculum at HeartSmart TV. His senior thesis was awarded highest distinction and an enthusiastic Zoom wave at Brandeis University. It was COVID. Ben lives in Redding, and you can find him in front of any nearby espresso machines, thinking about having just one more cappuccino.