Vibrant Life
Vida Juice Bar in Red Bluff…
There's a vibe that Yesenia Zaragoza strives for in her Vida Juice Bar in Red Bluff. Vida means "life" in Spanish and she knew she hit her mark when a customer exclaimed, "It's like your heart exploded in here!" With its bright pink wall and Mexican décor, Vida proclaims not only Zaragoza's pride in culture, but her commitment to a vibrant life through health and connection. "It's the best compliment I can get," she says of her customer's enthusiasm. "It's warm and welcoming, a happy, safe space."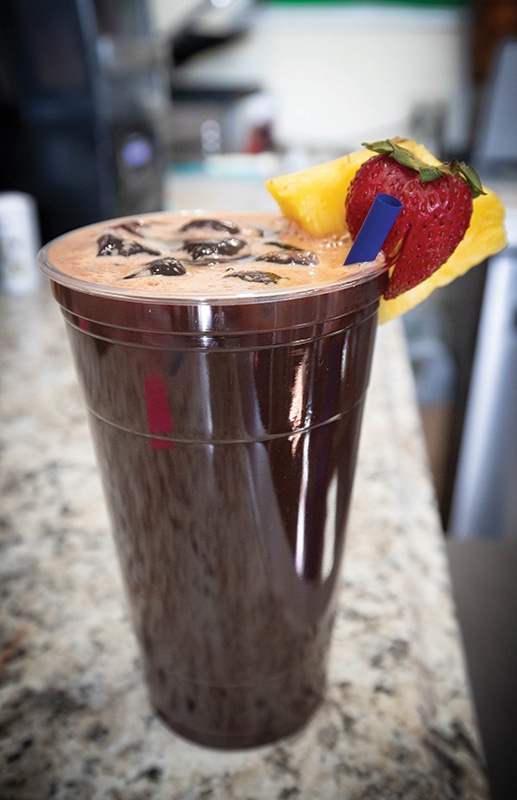 Vida Juice Bar took life in July 2018 after Zaragoza realized, "There was nowhere in the community to get a juice, a real apple juice." She'd been juicing at home for years, yet yearned for a place to stop by for juice when out in town with her toddler daughter, Emiliana, now 7. "I remember someone telling me, 'No one juices in Red Bluff ' and I thought, 'I live in Red Bluff and I juice,'" she says.
"It was trial and error to develop juices," she says. "I started with a $50 juicer from Walmart. That's what I could afford." Six months into her venture, she found herself at JuiceCon. "It was my first time traveling by myself and I went to Miami. When I got there, I realized that these people were way more established," she adds. "I thought, 'This is way out of my league.' But I embraced it and I learned. Now I have a $16,000 juicer."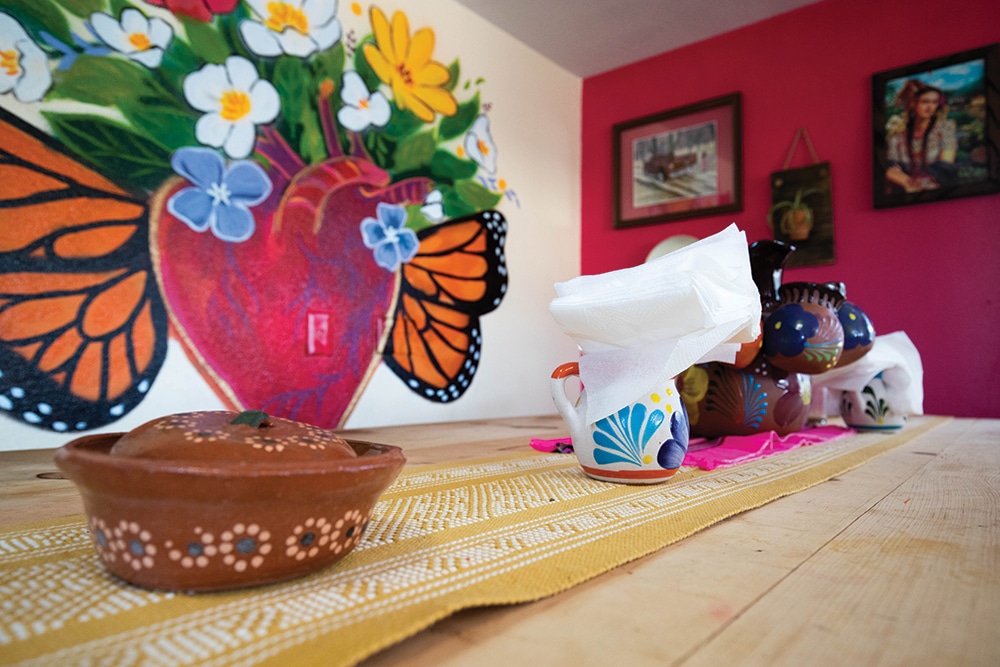 With a juicer of this caliber, she serves cold pressed juices which are more efficient at extraction and have a shelf life of up to four days. The blends she creates are named after Spanish affirmations, including Energia- Energy (orange, apple, pineapple, ginger and cayenne), Fuerza-Strength (almond milk, banana, chia seeds, protein powder, coffee and peanut butter), and Sentir- Feel (mango, pineapple, spinach, kale and apple juice). "The classic orange and carrot takes people back to home," she says of her customers from Mexico.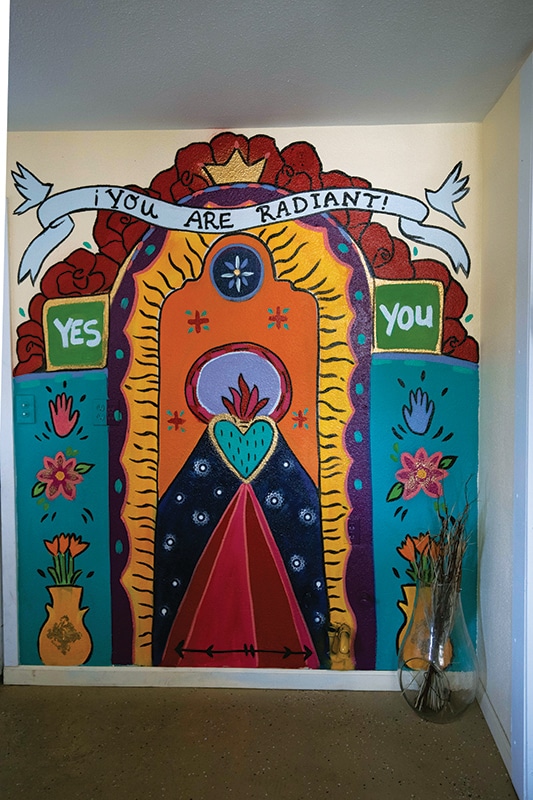 "Growing up, it wasn't always easy to embrace my culture," she says of her immigrant roots. "As an adult, I fully embrace it. And I want to show it. I'm making up for all of the time I didn't embrace who we are." Zaragoza was raised in Washington state after immigrating with her parents and four other siblings from Mexico as a child. Any challenges she's had as a businesswoman have been tempered by her family's experience through immigration. "If two people with five kids who don't know the language can make it, there's no excuse," she says of her own difficulties. "We make it work. There's no other option, and that's part of being a first-generation immigrant."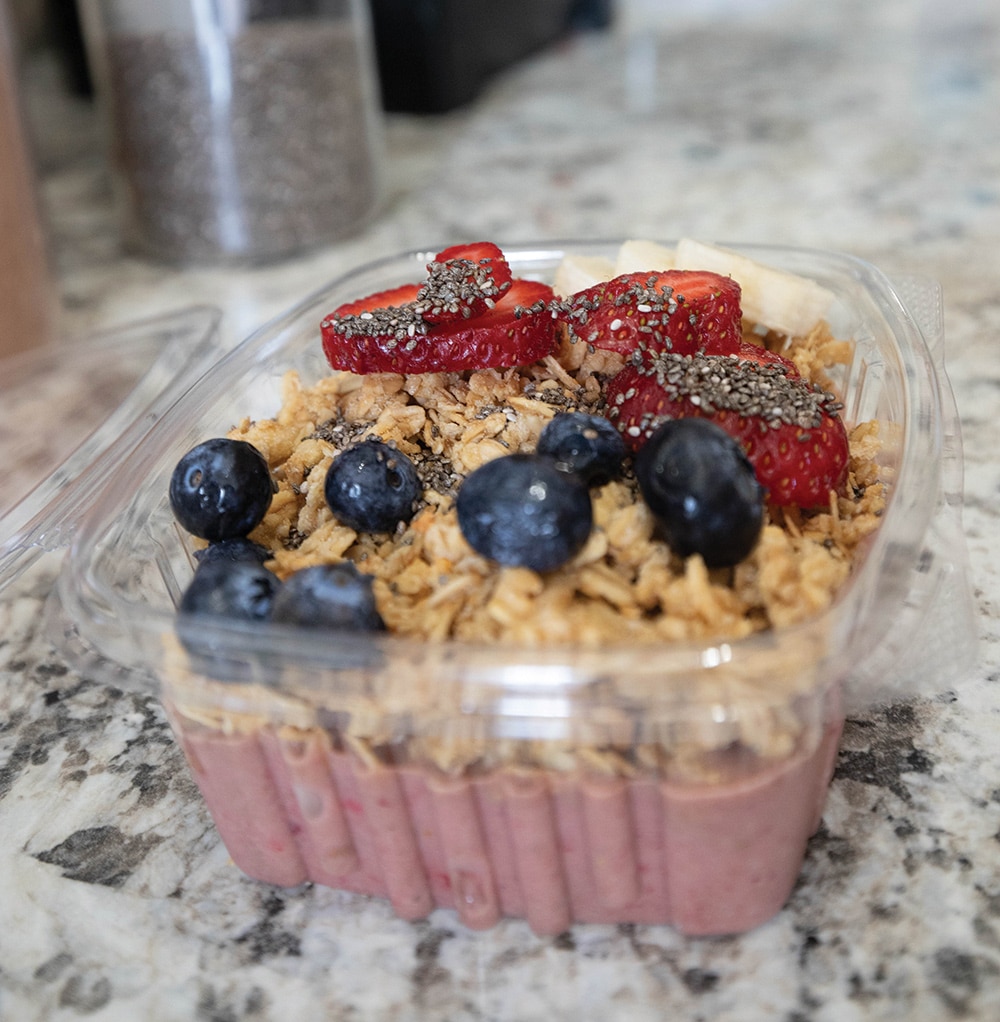 While fresh juice is often seen as trendy and expensive, Zaragoza has a core value to keep hers within reach of a wide variety of customers. "I want everybody to be able to afford them. I'm a single mom and I want moms to come in and get their kids a fresh juice." When it's apple season in Washington, her mom drives down with bushels of fresh apples. She also serves acai bowls, sandwiches and salads.
The warmth and commitment to vibrant, inclusive living and business is honed not only by her immigrant experience, but by the pain and trauma of losing her father to suicide. He was the one who started Zaragoza juicing to help her eyes, and was her role model for a strong work ethic. "I have really bad eyesight and my dad swore carrot juice would fix it," she says with a laugh. "That's not the case."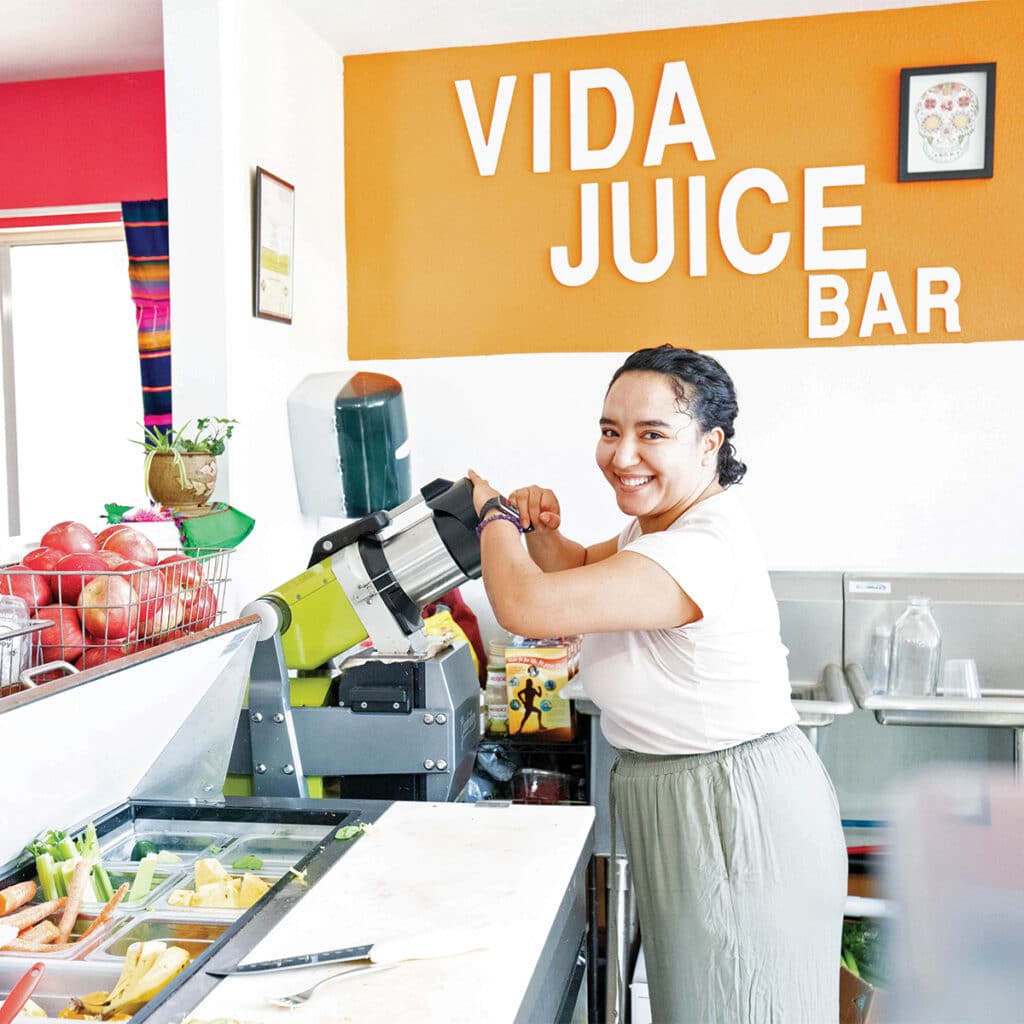 Losing him rocked her world and yet galvanized her spirit of persistence. "I lost my dad to suicide, so this is my life," she says. "Life still goes on. My logo has a silhouette of my parents." Zaragoza says some of her most impactful moments as a business owner have been the conversations she's had with guests. "We've created such a safe place where people open up. We have good energy with all the positive words. Life can suck, but it's so good, too."
Zaragoza moved to the North State – first to Redding, then to Red Bluff – just a month after her father passed. Just as she strives to care for her customers, she says Red Bluff has given her plenty, as well. "It's a community that took me in well," she says. "They've taken really good care of me." •
Vida Juice Bar
124 South Jackson St., Suite A, Red Bluff Find them on Instagram